Overview
Category: Big Game Fishing, Hosted Fishing, Hosted Popper, Jig & Big Game Fishing


Our hosted big game fishing holidays to Mexico have been running for many years and this is due to how incredible the fishing is. Each year we help many anglers catch their target species and 9 times out of 10 these anglers will book year after year. Another huge advantage of joining our hosted trips is that you will be travelling with one of our hosts, they will escort you through all the airports, make sure you are on the correct transfer and more importantly, they will pass on their vast amount of knowledge of this style of fishing.
Location
Palmas de Cortez is located on the East side of the Baja Peninsular in Mexico and fishes the legendary Sea Of Cortez which is home to many different fish species from Marlin, Sailfish, lots of different Tuna species, Dorado or Mahi Mahi and then you have the superb inshore fishing for Roosters and Jacks. The area the resort is located in has become world renowned for multiple strikes from the billfish and more famous than this are the super hard fighting Roosters which patrol the shoreline chasing down schools of baitfish. With miles of untouched white sandy beaches where you may not even see another person, it truly is a magical place to be.
Location
Palmas de Cortez is located on the east side of the Baja Peninsular in Mexico and fishes the legendary Sea Of Cortez which is home to many different fish. The area the resort is located in has become world renowned for multiple strikes. With miles of untouched white sandy beaches, it is a magical place to be.
Fishing
A huge draw for so many travelling anglers to this part of the world is the different variety of fish and fishing styles on offer. One day you could be trolling the stunning Sea Of Cortez looking for the odd floating fish attractors for all manner of billfish, then the next day you could be casting surface poppers to feeding Roosters and Jacks as they smash their way through huge bait shoals to get at your popper.
When targeting offshore species such as Blue Marlin, you can expect an average size of 200 – 300lb. The Sailfish are a good size in these waters too and have an average of around 80lb. Tuna range from 10lb to 200lb depending on the time of year and the species of Tuna you are targeting. There is always a good heard of Tuna in these waters which offer the opportunity to either troll, chuck big poppers or vertical jig fish.
If you choose to inshore fish then the species on offer include Roosters, Jacks, Barracuda and Cubera Snappers. All of these fish will either take baits or lures so the style of fishing is entirely up to you. The average sized Rooster is around 20lb but there is a good chance of a trophy fish exceeding 50lb. Jacks average around 10lb and these little fish will give you hours of fun.
Boats
The boats at Palma de Cortez range from 28' or 32' offshore fishing boats to the more personal inshore Pangas which are 23' or 25'. All our boats come with VHF radios, live bait wells, ice chests, sunshades and all trolling and bait fishing equipment.
Guides
The fishing crew including captains and deckhands have been hand-picked to provide the best experience possible. They have been fishing these waters for many years now and at any certain time of the day or tide they will know where to head to find your chosen targets. They will be on hand all day to help you as much as you need, if you like the idea of being very well looked after and put on fish time after time then Palma de Cortez on the Baja Peninsular will tick all your boxes.
Other Activities
Some of the other activities on offer at Palma de Cortez include stand up paddle boarding, jet ski tours, horseback riding, golf and ATV hire. These can be booked when you arrive at the reception.
For more information about this tour, contact our experienced team who will be happy to answer any queries you have.
Accommodation
Palma de Cortez hotel is a piece of paradise located on Baja's east Cape with stunning beachfront accommodation. With miles of beautiful white sandy beaches on your doorstep, this resort offers full amenities for anglers and families alike. The magnificent infinity pool bar overlooks the stunning crystal clear waters of the Sea of Cortez.
Hotel Palmas de Cortez offers air-conditioned oceanfront rooms, oceanfront/poolside rooms, palapa-roofed cabañas, garden rooms with two bedrooms and two bathroom luxurious condominiums.
Most of the rooms on offer at this resort can sleep between one to four people and come equipped with telephones, mini-fridge, and satellite TV. The new Luxury Tower offers one bedroom luxury suites and two bedroom luxury suites as well as a 3 bedroom penthouse on the third floor with a large rooftop deck that can be used for large events or gatherings.
Even though this resort is room only there is a lovely restaurant on site called Tico's that you can choose to eat from at additional cost. The breakfast offered daily is served at Tico's restaurant. Lunch and evening meals are served in a different resort restaurant called Bay View which has a stunning view of the Sea of Cortez. It is the perfect place to reflect on your days fishing, swap stories with other anglers and more importantly to relax.
On the grounds of the hotel, they have a well-stocked shop selling everything from Mexican gifts to sun cream to cigars. You can also hire all the equipment you would need for scuba diving or and snorkelling.
Board: Room Only
Rooms: Single and double rooms
Telephone: In room
Internet: Free WiFi
Laundry: Chargeable
Power: 120 volts
Air Conditioning: Throughout hotel
Meals: Chargeable at the end of holiday
Alcohol: Chargeable
Equipment Hire: Chargeable
Shop: Gift shop
Cards Accepted: Credit & debit cards
Cash Accepted: US Dollars
Sheraton DFW Airport Hotel is situated just a short complimentary shuttle ride away from the airport. This makes it the perfect overnight hotel with all of the most modern conveniences to make your stay as enjoyable as possible. Most of the rooms at this hotel have been newly renovated to a high standard and come complete LCD TV with cable channels, a minibar, work desk and chair, free WiFi and their signature – Sheraton Sweet Sleeper beds.
You will also find all of the other amenities that you would expect from an international chain of hotels from an outdoor pool, fitness centre, gift shop, laundry service and access to a nearby golf course.
The three meal restaurant specialises in traditional American cuisine, from your buffet breakfast to mouth-watering appetisers followed by full American dinner. Whatever your taste in food is, you will find something that tickles your taste buds.
Board: Bed & breakfast
Rooms: Single and double rooms
Telephone: In room
Internet: Free WiFi
Laundry: Chargeable
Power: 120 volts
Air Conditioning: Throughout hotel
Meals: Restaurant
Alcohol: Chargeable
Shop: Gift shop
Cards Accepted: Credit & debit cards
Cash Accepted: US Dollar
Species Information
Blue Marlin
Season: All Year
Peak: May to November
Weight: 200lb to 600lb
Average Weight: 250lb

Black Marlin
Season: All Year
Peak: June to October
Weight: 100LB to 550lb
Average Weight: 300lb

Striped Marlin
Season: All Year
Peak: May to November
Weight: 50lb to 250Llb
Average Weight: 120lb

Sailfish
Season: All Year
Peak: June to October
Weight: 70lb to 200lb
Average Weight: 90lb

Dorado
Season: All Year
Peak: May to November
Weight: 5lb to 70lb
Average Weight: 15lb

Wahoo
Season: All Year
Peak: June to October
Weight: 20lb to 100lb
Average Weight: 45lb

Yellowfin Tuna
Season: All Year
Peak: May to November
Weight: 10lb to 300lb
Average Weight: 25lb

Amberjack
Season: All Year
Peak: July to September
Weight: 10lb to 70lb
Average Weight: 25lb

Grouper
Season: All Year
Peak: April to November
Weight: 5lb to 100lb
Average Weight: 48lb

Jack Crevalle
Season: All Year
Peak: April to November
Weight: 5lb to 20lb
Average Weight: 10lb

Snapper
Season: All Year
Peak: April to December
Weight: 5lb to 30lb
Average Weight: 9lb

Rooster Fish
Season: All Year
Peak: May to November
Weight: 5lb to 80lb
Average Weight: 30lb

Suggested Itinerary
The below itinerary is only a suggested one, as there are daily flights leaving form the UK. Therefore should you wish to extend your stay with more time in Mexico, the itinerary below can be tailored to suit.
DAY 1:
Depart UK (alternative routes available)
Arrive Dallas
Depart Dallas
Arrive San Jose del Cabo
As you walk out of the terminal building, look for our representative, who will be waiting to greet you. Transfer to the hotel – approx time 60 mins.
Overnight accommodation: Palmas Hotel Poolside (Twin room) R/O
DAYS 2 & 3: Fishing Days.
Panga Fishing Boats.
As this is a Hosted trip, people will be assigned a boat for the day and the Host will split his time between each boat everyday. Each day there will only be 2 anglers per boat.
The fishing starts early in Mexico so ensure you are dockside by no later than 06:40 as they like to live straight away so they can gather bait for your days fishing. You will then meet your boat captain and crew for 8 hours panga fishing for the species of your choice.
Overnight accommodation: Palmas Hotel (Twin room) R/O
DAYS 4 to 6: Fishing Days.
Super Sport Fishing Boats.
These next days you will be fishing from purpose built big game boats fully equipped with only the best outriggers to keep your lures in the best pattern.
Our captains and crew will be happy for you to do as much or as little of the rigging, running lines and hooking of fish as you require.
Just make it clear at the beginning of each day what you want to do and fish for.
Overnight accommodation: Palmas Hotel (Twin room) R/O
DAY 7:
In the morning the group will then take the Sportquest Holidays taxi transfer from the Palmas hotel to Depart San Jose del Cabo's Airport.
Depart San Jose del Cabo
Arrive Dallas
Depart Dallas
DAY 8:
Arrive UK
Dates & Prices
Remember that Sportquest Holidays' services are completely FREE! When you book a trip with Sportquest Holidays, you never pay more than when you book directly with the lodge and flights independently. Plus what's more if you book with Sportquest Holidays your holiday is protect by our ATOL and the Travel Package Regulations Act. To see more details CLICK HERE.
Dates & prices are best viewed in landscape.
You can scroll the table left and right to view prices and availability.
Start Date
End Date
Days
Nights
Fishing
Angler
Non-Angler
Availability
22/06/2020
30/06/2020
8
7
5

£

3,721
On Request

Book Now
Price Match Promise
We are so confident that our packaged prices are the best available and offer great value for money.
If, however, you find an identical holiday available with any other fully bonded Tour Operator at a lower price, we will match that price.
Price Notes
Prices are based on two adults sharing transfers, fishing and accommodation (unless otherwise stated) and are correct at the time of going to press. Subject to time of year or date and currency fluctuations, these prices may fluctuate slightly due to flight price increases or fuel surcharge.
ATOL
Holidays or flights booked with Sportquest Holidays Limited are protected by the Civil Aviation Authority by our ATOL bond (Number 6371). ATOL protects you from losing your money or being stranded abroad. It does this by carrying out financial checks on the firms it licenses and requiring a guarantee, called a bond
Price Supplements
N/A
Still need some inspiration
Why not enjoy browsing our destinations in the comfort of your own home.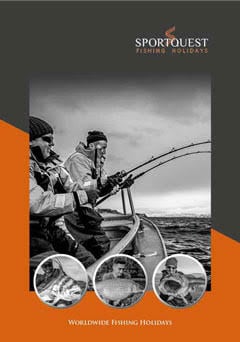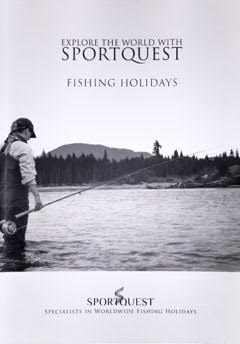 Request a free brochure
What's Included & Excluded
Included
All international flights
All internal flights
Airport Transfers to and from Palma de Cortez hotel and SJD airport
All accommodation as per itinerary
Fishing guide
3 days fishing from super sport boats
2 days fishing from Panga boats
Trolling fishing tackle
Excluded
Personal holiday insurance
All meals
Fishing licence
Live bait
Tips for boat crew and the hotel staff
Options
Flight upgrades
Additional nights at Palma de Cortez
Extra fishing days
Single room upgrades
Tour Notes
Visa
No visa for UK citizens required.
Note: Because your flight will involve travelling into the USA, you will be required before travel to complete an Electronic System Travel Authorisation (ESTA) online, which is compulsory for all USA Visa Waiver Programme (VWP) travellers before boarding an air or sea carrier to the USA.
Medical Requirements
No vaccinations currently required
Please Note
All details of visa and medical requirements are correct at time of press however please check these requirements for changes.
Departure tax
There is no departure tax when leaving Mexico, however this can change regularly. Please check before you travel.
Flight Route & Flight Time
UK – Dallas (approx 9hrs)
Dallas – San Jose (approx 3 hrs)
Baggage Allowance
Your actual allowance is based on both which airline you are flying with and also what class of seat you are travelling in. Normally in economy it is 1 checked bag, Premium Economy / Business 2 checked bags, First 3 checked bags. In addition to your checked bags you are also allowed 1 cabin bag and either 1-laptop bag or ladies handbag. The actual size and weight limit for bags is dependent on the airline. We therefore recommend that once your flights are booked you check on the airlines website for the up to date allowances.
If your itinerary includes private light aircraft or helicopter flights we will advise you on your baggage and weight allowance.
Transfer Time
San Jose airport – Palma de Cortez (approx 1 hr)
Questions & Answers
Where is the destination?
The Sea of Cortez is located off the East Cape of the Baja Peninsula in Mexico. Being located on the east side means you will be fishing the rich waters of the Gulf of California
Where will I fish?
The inshore fishing along the coast is world class. The fishing starts as close as 2 miles out so there is no time wasted motoring out to the grounds. The deep drop off where the Billfish cruise is only a short steam of around 10 minutes from the jetty.
How long does it take to reach the fishing grounds?
Both inshore and offshore grounds are all located very close to the hotel and you can be fishing within 10 minutes of leaving the jetty. However, if there are known shoals of Tuna that are feeding then somedays you may be travelling up to an hour to reach them.
What fish will I catch?
The offshore species will include Marlin, Sailfish, Tuna and Dorados and all can be targeted on the same day which is a major pull for the Sea of Cortez. The inshore fishing at Palma De Cortez is excellent and you can expect to catch Roosters, Jacks, Snappers and sometimes the Dorado come in very close to feed on the huge inshore bait balls. Along with all of the above, if you decide to fish the many reefs you will also catch many different types of snappers plus the very hard fighting Amber Jacks which grow to a very good size.
How many fish will I catch?
This all depends on the chosen species you wish to target, the weather and the time of year. If you are after catching a big billfish then to hook one a day would be an ideal expectation and anything over this would be classed as a bonus but you should get action from other species such as the Dorado and Tuna to keep you busy. The inshore fishing is always guaranteed to be a good day with lots of action from the Jacks and if you are lucky enough you will get to see a huge Rooster or two
How will I fish?
On your offshore fishing days, the boats will head off to the steep drop-offs where the predator's patrol. You will be mainly trolling artificial lures and teasers, then once you have a Billfish in the spread the deckhand will pull the lure in so you can cast a bait to the Billfish. Seeing a Billfish strike at close quarters is an unreal experience.
The inshore fishing days will be mainly using fish as bait. These will be trolled behind the boat on outriggers, the deckhand will use live pilchards by the handful to excite the Roosters and Jacks and then once you have located the feeding fish the action should be pretty exciting and constant.
Do the guides speak English?
All the captains and deckhands speak good English. Sometimes hand signals are needed to explain things, we call it worldwide fishing language.
Who is best suited to this destination?
This destination is perfect for those who like a lot of action as the Sea of Cortez is packed with fish. You certainly do not need to be an expert big game angler as the deck hands will take great care of you. On the other hand, if you are an experienced big game angler you will also have lots of fun as the action can be fairly hectic on occasions when the Tuna are running or the Dorado are hungry.
What skill level is required?
This destination suits anglers of all abilities from first time big game anglers to the most experienced.
How physically demanding is this trip?
If you choose to troll then it's not that physical because when you hook a fish you can sit in the fighting chair and let the boat do the work or you can stand toe to toe with the fish and battle it out. You can choose to lure fish if you so wish, which is fairly demanding, but not the normal technique for this part of Mexico.
When is the best time to go?
The season is from the end of April to November with May and September the best two months as this is when the Tuna and Dorado run. May sees a lot of good-sized Marlin and September is a great month to target many different species. Whenever you decide to travel then we highly recommend looking at a moon phase calendar. We would recommend the time leading up to a 'new moon' as the predators will feed more during the day than the night.
How do I get there?
We normally fly people via the US, such as places like Los Angeles or Dallas then a connecting flight to San Jose Del Cabo (SJD). Once you arrive we will then transfer you to the resort. Transfer normally takes around 40 minutes.
What is the accommodation like?
Palma De Cortez was built with the angler in mind as it is located right on the beach. There are a couple of different options for rooms, there are poolside rooms or ocean view rooms. All the rooms are decorated in a Mexican style and have two twin beds, a shower room (some have baths), and normally an outside balcony where you can take a nice cold beer. There is a small gym on site along with tennis courts and a lovely spa area.
What is the food like?
The food at Palma De Cortez is very good, fresh and produced from local products. If there is something you fancy that isn't on the menu then simply ask as the chefs and staff will try their hardest to make it happen. The breakfast is served early so it doesn't get in the way of the fishing days and is an American style breakfast.
Does the hotel provide fishing tackle?
The tackle that is provided when out on the boats is of a good standard. If you fancy a little popper or jig fishing then we would recommend you taking your own equipment as they tend to concentrate more on trolling equipment. It is also possible to hire a small spinning rod to have a go from the beach in the evenings
Is internet and phone signal available?
Phone signal is available and the Wifi at the resort is free.
Are there other activities available?
Yes, they can organise shopping days out at Cabo, quad bike rentals and mountain bike rentals. Onsite there is a spa treatment area, gym and several tennis courts. There is also a swimming pool with swim-up bar plus a hot tub area.
How much does it cost?
We offer the complete package including all flights and transfers. To view all prices and availability click the "Dates & Prices" tab above.
Alternatively, if you wish to arrange all your own travel we can book just the lodge and fishing for you.
Tour Reviews
Sportquest Holidays is proud to be different, and one way we stand out from the crowd is our tried and trusted information we provide our customers. This information is not just provided on our own personal experiences but also REAL CUSTOMER reviews.
We are the only fishing & shooting tour operator to operate our own review system whereby customers can review both the packaged holiday and also how we performed on each destination.
How This Destination Performed
How We Performed On This Destination
How Our Customer Feedback Works
See how our customer feedback works and our latest customer reveiws.
Read More
Write a Review
Have you ever visited this destination? Why not write a review and let everyone know how you rated their services?
Write a Review
David says:
Overall Rating:
American Airlines flights seats very cramped.
Ate out of hotel most nights found 2 grill bars within 5 mins of hotel. The pirate served the best grilled prawns I had ever had.
Hotel breakfasts were good quality.
Hotel cooked my dorado on the last night in 3 differant styles and it was superb served with guacamole chips veg and salad.
day 1 and 2 on the updated cruiser were great. Crew and tackle were first class. The boat el loco was spotless.
day 3 on the Fintastic was not so good. poor tackle and a crew that where not interested.
day 4 and 5 changed to the Pez Vela boat great crew.
Fishing overall was slow running 40 miles off shore to find tuna.
Matt our guide was great although he had not been to mexico or through the u.s. before. So dont know who was guiding who? Matt took some cracking photos would love to have copies.
If i was travelling solo telephone numbers of the accomodation and transfer bus would have been usefull.
Also the fact that you had to visit the fishing directors office every evening at 6 pm.to arrange the following days boat lunches would have been helpfull.
Originally booked a pool view room but what we got was a cabana. Rooom was large with great A/C but a little dated.
Weather was great and there was no problems with the mossies. which was great as being from northern scotland im always fighting off the dreaded Midge!!!
All in all an enjoyable holiday. fishing is fishing not catching.
tight lines
Dave Roberts
Matt (Sportquest Holidays) says:

Hi David

Thank you for your feedback, it was great to see you get your Striped Marlin and as for that Mahi -Mahi. Wow wasn't it delicious!

Hopefully I will get to chat to you soon and get you out after those other species you wish to catch.

Tight lines

Matt
Christopher says:
Overall Rating:
GREAT!
Paul (Sportquest Holidays) says:

Hi Chris, well what else can we say! I heard that you guys had a great trip and well done on your Marlin. I have now made Mathews report live on our website and if you guys have got any more pictures please feel free to email them to me paul@sportquestholidays.com

All the best

Paul
John says:
Overall Rating:
1st Day, panga fishing: 5 Rooster and some Dorado
2nd Day, Panga: 5 small Tuna and a small Dorado (The Tuna there the day before not located, Good guide Carlos)
3rd Day, Magic Marlin: 2 Sailfish 90 - 110LBS
4th Day, Magic Marlin: 2 Sailfish 90 - 110LBS
5th Day, Magic Marlin: 2 Marlin 1 x 300LB 1 x 130LB
Great trip thanks Sportquest
Paul (Sportquest Holidays) says:

Wow John, thats a good result I bet you were pleased with them. Hope the rest of the trip was as good and Costa Rica soon

All the best

Paul
William says:
Overall Rating:
The best part of my holiday was the Blue Marlin!
Paul (Sportquest Holidays) says:

Hi William, congratulations I was praying you would catch one as I know how much you wanted one. Hope the rest of the holiday and Mathew was good and what you expected. I notice you want a Black marlin next, we will have to see what we can do for you.

All the best

Paul
Brian says:
Overall Rating:
Very good weeks fishing! 2 days in shore boat tackle a little battle worn. Caught 45 lb Rooster. Bluewater tackle great. Caught 2 Sailfish and 300 lb Blue Marlin.
Objectives achieved!
Paul (Sportquest Holidays) says:

Hi Brian, so good to catch up with you today and great that you liked Palma De Cortez so much. You managed some lovely fish on your trip and would to see any pictures you may have?

Hopefully once you have spoken to Chris we can get something sorted for you guys next year.

All the best

Paul
Stuart says:
Overall Rating:
The Meet, Greet and flight arrangements & transfers went perfectly.
The accommodation came as a bit of a shock having to share with a total stranger, this needs to be clearly advertised where applicable on all your trips!
The Fishing was patchy at best, and skippers tended to try and do what the majority of boats were doing unless you were really firm with them.
The best bit for me was catching a quality Rooster fish, (photos are on Paul's Dropbox)
Some of the tackle, especially in the Panga boats needed some TLC!!!!
Thanks to Paul for being a very good (and patient) host.
Paul (Sportquest Holidays) says:

Thank you for taking the time to fill out your feed back form as these help others who are thinking of travelling over to this resort.

I have noted what you said about sharing rooms and this will be clearly advertised on all trips when we update our website.

The fishing was a little tough at times which shocked me as the fishing around Mexico is normally brilliant. we hopefully made the most of the fishing with most people getting their target fish and well done on your big Rooster you caught and thanks for the pictures.

I have emailed the resort about the panga fishing equipment and they have assured me they will do the best to resolve the problems.

Hopefully i will get to guide you again one day as it was a pleasure to meet you and fish with you

All the best

Paul
Robert says:
Overall Rating:
Fishing was pretty good and altough no monster fish were caught I still managed to get some firsts all in the same week:-
First Sailfish
First Amberjack
First Rooster Fish
First Yellow Fin Tuna
Weather was hot and sunny, food and accomodation good, and the host/guide very knowledgeable, helpful and approachable. I am already planning my next trip with Sportsquest for next year.
Paul (Sportquest Holidays) says:

Hello Robert

Thank you for filling out the feed back form. It was great to meet you and spend a day fishing with you. The big fish avoided us that week but i think every one still managed some great fishing and those Amber Jacks pull hard and well done on your Rooster fish

Thank you for your kind words and look forward to showing you Costa Rica next year
Tony says:
Overall Rating:
Great Fishing, Adequate accommodation and good food.
Paul was A1, looking forward to Costa Rica and maybe Norway???
Paul (Sportquest Holidays) says:

Hello Tony, many thanks for taking the time to fill out your feed back form.

Glad you guys had a great trip and enjoyed my company. I am already looking forward to showing you Costa Rica, you will love it

All the best and speak soon

Paul
john says:
Overall Rating:
A good variety of fish were caught. One large Marlin was seen
The tackle provided on the Pangas was not the best quality
the tackle on the larger boats was of good quality
all the boat captains and crews were excellent and found many fish
There was no need to take any tackle
However on the few occasions fishing over the drop offs it would be worth taking some heavy pirks or lures as these were not available on the boats and suitable weights were not available. These could have been purchased locally.
The ones who did this caught large Amberjacks
Most of the fishing involved getting livebaits small and large. this was not a problem but there was a rush to get these due to the competition from the number of boats seeking these at the dock and at the other locations where they were available.
The group were all good people and the assistance from Mr Stevens was excellent.
Paul (Sportquest Holidays) says:

Hello John, glad you had a good time and enjoyed my company as i enjoyed yours. Lots of stories for your travels and hopefully will get to fish with you again

I have emailed the resort about the Panga fishing gear and they have promised me that they will speak with all the pangas and get them to purchase new tackle. I understand that they are not that well off and have to buy their own tackle but if they want to stay busy then they have to up their game and hopefully i will see a change next year.

I know what you mean about the rush for the baits in the morning which i find highly amusing. The reason why there was such a rush this year was the fact that there where not that many bait fish around and to get what every body wanted the skippers had to get to the small bait boats first

Hopefully i will get to guide you some where else in the world one day

All the best

Paul
Tony says:
Overall Rating:
I informed Paul Stevens while we were waiting for the plane at Heathrow that I was only interested in catching
Rooster fish and to this end I wished to swap my Cruiser Trips for a Panga boat. Paul said this was not possible
due to the way the boats had been booked.
The first trip, a panga boat, the guide refused to take us Rooster fishing. Paul was so informed.
The second trip, a panga boat, with Paul on board, I was taken Amber Jack fishing for 6 hours. When we were down
to two half dead live bait we went Rooster fishing which was unsuccessful.
The third trip, a cruiser, we went for Marlin / Sailfish for 71/2 hours and Rooster fishing for 1/2 hour on the way back.
With only 2 days left I couldn't rely on Paul for me
to catch my target fish, he either didn't care or thought all anglers
want to catch Marlin etc. so I hired a panga boat at a cost of $377 and was successful.
Paul (Sportquest Holidays) says:

Hi Tony, thank you so much for taking the time to fill out your customer feed back form.

As you were aware, you were travelling on a group trip where other peoples needs had to be met which are sometimes different to each others. When we spoke at the airport about Panga fishing boats i was un aware if they had any spare boats so could not guarantee you swapping your days around.

As i said to you when you returned from your first days fishing on the Panga, did you tell the skipper of the boat what you wanted to fish for?

On your second days Panga fishing: Every boat struggled to get big baits which is what was needed for the Rooster fishing so we managed to get 20 big Live baits hoping they would last the day. No one expected the Amber Jack fishing to be as good as it was, with you i believe catching one nearly 50lb which was massive. We had so many bites when we were fishing for the Amber Jacks that before long we were short of bait. I then tried to get the skipper to get some more bigger baits for some Rooster fishing and he called lots of people and did not have any luck. As you had requested to go Rooster fishing we made the decision to give it a go with what we had left and unfortunately we did not have any luck.

On the third days fishing the weather was exactly right for the Marlin, high winds and a good chop on the surface so the decision was made by the majority of people to go out Marlin fishing as it was the first day on the bigger boat. Some boats did ok and some didn't but thats fishing and any big game angler will understand that is the way it goes sometimes. As the skipper in your boat did not manage anything on this day he decided to keep you out a little longer and try for a Rooster as he was aware you wanted one.

On the fourth day you told me you wanted a Panga to your self for the last two days which i promptly booked for you and made sure you had the skipper of your choice. You then decided to spend the whole day on your own fishing for Rooster and you had success, so a massive well done on achieving your target. You then informed me that you didn't want the Panga for your last days fishing and was happy to back on the Cruiser for your last day.

I am sorry that you thought i did not help you much but it was a group trip with 6 other anglers all wanting other targets and i done my best to make sure everyones needs were met

Hopefully you still had a great holiday and once again well done on your Rooster

All the best

Paul
Stephen says:
Overall Rating:
Hi Peter, thanks for suggesting this trip. This is my third trip with you guys and you certainly didn't let me down. Being a fly angler i wanted to try something different and when you mentioned this trip i was a bit unsure but once i had spoke to the host it felt right
Great work Sportquest
Thanks Steve
Peter (Sportquest Holidays) says:

Hi Steve, i thought you may like this one. Plenty of fish for you and did you try the fly fishing from the beach in the evenings?

When i went there the beach fishing was awesome loads of barracuda. Whats next for you?

Speak soon

Peter
Ian says:
Overall Rating:
Great Holiday, recommend to any one who is travelling alone
Paul (Sportquest Holidays) says:

Thanks Ian

Regards

Paul
Anthony says:
Overall Rating:
Wow, awesome trip. i saw so many fish being caught and a lot of them were on my rod. The weather was spot on every day. Great host and i will be booking another guided trip
Thanks for some great memories
Paul (Sportquest Holidays) says:

Glad you had such a good trip

Regards

Paul
Barrie says:
Overall Rating:
What a great trip and having your host on the trip made everything go very smoothly. He gave us lots of laughs when out fishing and then again around the diner table.
All in all a great trip and a must for any single anglers out there
Peter (Sportquest Holidays) says:

Hi Barrie

What very kind words i shall pass them on to our Host. I saw some pictures with you and that huge Rooster, very impressed i bet that went well

Hopefully will speak to you soon

Regards

Peter