Overview
Category: Big Game Fishing


Palma de Cortez resort in Mexico is the ideal big game fishing destination. Not only is the resort located next to all the prime fishing grounds but all tackle is included too. On top of this, we now offer light tackle packages on all Panga boats for bait fishing which include all hooks, weights and leaders free for you to use. On board the big game boats you will have a captain and a deck hand to yourself, they will make your day as enjoyable as it should be.
Location
Palmas de Cortez is located on the east side of the Baja Peninsular in Mexico and fishes the legendary Sea Of Cortez which is home to many different fish. The area the resort is located in has become world renowned for multiple strikes. With miles of untouched white sandy beaches, it is a magical place to be.
Fishing
A huge draw for so many travelling anglers to this part of the world is the different variety of fish and fishing styles on offer. One day you could be trolling the stunning Sea Of Cortez looking for the odd floating fish attractors for all manner of billfish, then the next day you could be casting surface poppers to feeding Roosters and Jacks as they smash their way through huge bait shoals to get at your popper.
When targeting offshore species such as Blue Marlin, you can expect an average size of 200 – 300lb. The Sailfish are a good size in these waters too and have an average of around 80lb. Tuna range from 10lb to 200lb depending on the time of year and the species of Tuna you are targeting. There is always a good heard of Tuna in these waters which offer the opportunity to either troll, chuck big poppers or vertical jig fish.
If you choose to inshore fish then the species on offer include Roosters, Jacks, Barracuda and Cubera Snappers. All of these fish will either take baits or lures so the style of fishing is entirely up to you. The average sized Rooster is around 20lb but there is a good chance of a trophy fish exceeding 50lb. Jacks average around 10lb and these little fish will give you hours of fun.
Boats
The boats at Palma de Cortez range from 28' or 32' offshore fishing boats to the more personal inshore Pangas which are 23' or 25'. All our boats come with VHF radios, live bait wells, ice chests, sunshades and all trolling and bait fishing equipment.
Guides
The fishing crew including captains and deckhands have been hand-picked to provide the best experience possible. They have been fishing these waters for many years now and at any certain time of the day or tide they will know where to head to find your chosen targets. They will be on hand all day to help you as much as you need, if you like the idea of being very well looked after and put on fish time after time then Palma de Cortez on the Baja Peninsular will tick all your boxes.
Other Activities
Some of the other activities on offer at Palma de Cortez include stand up paddle boarding, jet ski tours, horseback riding, golf and ATV hire. These can be booked when you arrive at the reception.
For more information about this tour, contact our experienced team who will be happy to answer any queries you have.
Accommodation
Palma de Cortez hotel is a piece of paradise located on Baja's east Cape with stunning beachfront accommodation. With miles of beautiful white sandy beaches on your doorstep, this resort offers full amenities for anglers and families alike. The magnificent infinity pool bar overlooks the stunning crystal clear waters of the Sea of Cortez.
Hotel Palmas de Cortez offers air-conditioned oceanfront rooms, oceanfront/poolside rooms, palapa-roofed cabañas, garden rooms with two bedrooms and two bathroom luxurious condominiums.
Most of the rooms on offer at this resort can sleep between one to four people and come equipped with telephones, mini-fridge, and satellite TV. The new Luxury Tower offers one bedroom luxury suites and two bedroom luxury suites as well as a 3 bedroom penthouse on the third floor with a large rooftop deck that can be used for large events or gatherings.
Even though this resort is room only there is a lovely restaurant on site called Tico's that you can choose to eat from at additional cost. The breakfast offered daily is served at Tico's restaurant. Lunch and evening meals are served in a different resort restaurant called Bay View which has a stunning view of the Sea of Cortez. It is the perfect place to reflect on your days fishing, swap stories with other anglers and more importantly to relax.
On the grounds of the hotel, they have a well-stocked shop selling everything from Mexican gifts to sun cream to cigars. You can also hire all the equipment you would need for scuba diving or and snorkelling.
Board: Room Only
Rooms: Single and double rooms
Telephone: In room
Internet: Free WiFi
Laundry: Chargeable
Power: 120 volts
Air Conditioning: Throughout hotel
Meals: Chargeable at the end of holiday
Alcohol: Chargeable
Equipment Hire: Chargeable
Shop: Gift shop
Cards Accepted: Credit & debit cards
Cash Accepted: US Dollars
Sheraton DFW Airport Hotel is situated just a short complimentary shuttle ride away from the airport. This makes it the perfect overnight hotel with all of the most modern conveniences to make your stay as enjoyable as possible. Most of the rooms at this hotel have been newly renovated to a high standard and come complete LCD TV with cable channels, a minibar, work desk and chair, free WiFi and their signature – Sheraton Sweet Sleeper beds.
You will also find all of the other amenities that you would expect from an international chain of hotels from an outdoor pool, fitness centre, gift shop, laundry service and access to a nearby golf course.
The three meal restaurant specialises in traditional American cuisine, from your buffet breakfast to mouth-watering appetisers followed by full American dinner. Whatever your taste in food is, you will find something that tickles your taste buds.
Board: Bed & breakfast
Rooms: Single and double rooms
Telephone: In room
Internet: Free WiFi
Laundry: Chargeable
Power: 120 volts
Air Conditioning: Throughout hotel
Meals: Restaurant
Alcohol: Chargeable
Shop: Gift shop
Cards Accepted: Credit & debit cards
Cash Accepted: US Dollar
Species Information
Blue Marlin
Season: All Year
Peak: May to November
Weight: 200lb to 600lb
Average Weight: 250lb

Black Marlin
Season: All Year
Peak: June to October
Weight: 100lbto 550lb
Average Weight: 300lb

Striped Marlin
Season: All Year
Peak: June to October
Weight: 70lb to 200lb
Average Weight: 90lb

Sailfish
Season: All Year
Peak: June to October
Weight: 70lb to 200lb
Average Weight: 90lb

Rooster Fish
Season: All Year
Peak: May to November
Weight: 5lb to 80lb
Average Weight: 30lb

Dorado
Season: All Year
Peak: May to November
Weight: 5lb to 70lb
Average Weight: 15lb

Wahoo
Season: All Year
Peak: June to October
Weight: 20lb to 100lb
Average Weight: 45lb

Yellowfin Tuna
Season: All Year
Peak: May to November
Weight: 10lb to 300lb
Average Weight: 25lb

Amberjack
Season: All Year
Peak: July to September
Weight: 10lb to 70lb
Average Weight: 25lb

Grouper
Season: All Year
Peak: April to November
Weight: 5lb to 100lb
Average Weight: 48lb

Jack Crevalle
Season: All Year
Peak: April to November
Weight: 5lb to 20lb
Average Weight: 10lb

Snappers
Season: All Year
Peak: April to December
Weight: 5lb to 30lb
Average Weight: 9lb

Suggested Itinerary
The below itinerary is only a suggested one, as we have daily flights departing from the UK, therefore should you wish to extend your stay with either more fishing days or free days, the itinerary below can be tailored to suit.
DAY 1:
Depart UK (alternative routes available)
Arrive Dallas
Depart Dallas
Arrive San Jose del Cabo
As you walk out of the terminal building, look for our representative, who will be waiting to greet you. Transfer to the hotel – approx time 60 min's.
Overnight accommodation: Palmas Hotel Poolside (Twin room) R/O
DAYS 2 & 3: Fishing Days.
Panga Fishing Boats
Make sure you are dock side at around 06:40am ready to be on the water for 07:00am
Meet your boat captain and crew for 8 hours panga fishing for the species of your choice. Our captains and crew will be happy for you to do as much or as little of the rigging, running lines and hooking of fish as you require.
Just make it clear at the beginning of each day what you want to do and fish for.
Overnight accommodation:Palmas Hotel Poolside (Twin room) R/O
DAYS 4 TO 6: Fishing Days.
Super Sport Fishing Boats.
Make sure you are dock side at around 06:40am ready to be on the water for 07:00am Meet your boat, captain and crew for 8 hours Super Sport Boat fishing for the species of your choice.
Our captains and crew will be happy for you to do as much or as little of the rigging, running lines and hooking of fish as you require.
Just make it clear at the beginning of each day what you want to do and fish for.
Overnight accommodation: Palmas Hotel Poolside (Twin room) R/O
DAY 7:
After breakfast, take the Sportquest Holidays taxi transfer from the Palmas hotel to depart San Jose Los Cabo's Airport.
Depart San Jose del Cabo
Arrive Dallas
Depart Dallas.
DAY 8:
Arrive UK
Dates & Prices
Remember that Sportquest Holidays' services are completely FREE! When you book a trip with Sportquest Holidays, you never pay more than when you book directly with the lodge and flights independently. Plus what's more if you book with Sportquest Holidays your holiday is protect by our ATOL and the Travel Package Regulations Act. To see more details CLICK HERE.
Dates & prices are best viewed in landscape.
You can scroll the table left and right to view prices and availability.
Start Date
End Date
Days
Nights
Fishing
Angler
Non-Angler
Availability
01/07/2019
31/07/2019
8
7
5

£

3,176
On Request

Book Now

01/08/2019
31/08/2019
8
7
5

£

3,176
On Request

Book Now

01/09/2019
30/09/2019
8
7
5

£

2,976
On Request

Book Now

01/10/2019
31/10/2019
8
7
5

£

2,976
On Request

Book Now

01/11/2019
15/11/2019
8
7
5

£

2,976
On Request

Book Now

15/04/2020
30/04/2020
8
7
5

£

2,976
On Request

Book Now

01/05/2020
31/05/2020
8
7
5

£

2,976
On Request

Book Now

01/06/2020
30/06/2020
8
7
5

£

2,976
On Request

Book Now

01/07/2020
31/07/2020
8
7
5

£

3,226
On Request

Book Now

01/08/2020
31/08/2020
8
7
5

£

3,226
On Request

Book Now

01/09/2020
30/09/2020
8
7
5

£

2,976
On Request

Book Now

01/10/2020
31/10/2020
8
7
5

£

2,976
On Request

Book Now

01/11/2020
15/11/2020
8
7
5

£

2,976
On Request

Book Now
Price Match Promise
We are so confident that our packaged prices are the best available and offer great value for money.
If, however, you find an identical holiday available with any other fully bonded Tour Operator at a lower price, we will match that price.
Price Notes
Prices are based on two adults sharing transfers, fishing and Poolside accommodation (unless otherwise stated) and are correct at the time of going to press. Subject to time of year or date and currency fluctuations, these prices may fluctuate slightly due to flight price increases or fuel surcharge.
ATOL
Holidays or flights booked with Sportquest Holidays Limited are protected by the Civil Aviation Authority by our ATOL bond (Number 6371). ATOL protects you from losing your money or being stranded abroad. It does this by carrying out financial checks on the firms it licenses and requiring a guarantee, called a bond
Price Supplements
N/A
Still need some inspiration
Why not enjoy browsing our destinations in the comfort of your own home.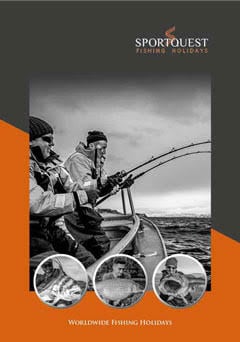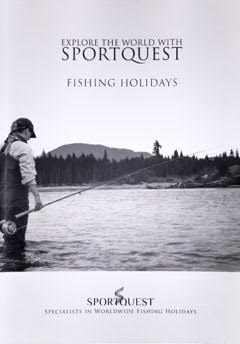 Request a free brochure
What's Included & Excluded
Included
All international flights
All internal flights
Airport Transfers to and from Palma de Cortez hotel and SJD airport
All accommodation in Poolside room as per itinerary
3 days fishing from super sport boats
2 days fishing from Panga boats
Excluded
Personal holiday insurance
All meals and drinks
Fishing licence
Fishing tackle
Live bait
Tips for boat crew and the hotel staff
Options
Flight upgrades
Additional nights at Palma de Cortez
Extra fishing days
Single room upgrades
Ocean View Room upgrades
Tour Notes
Visa
No visa for UK citizens required.
Note: Because your flight will involve travelling into the USA, you will be required before travel to complete an Electronic System Travel Authorisation (ESTA) online, which is compulsory for all USA Visa Waiver Programme (VWP) travellers before boarding an air or sea carrier to the USA.
Medical Requirements
No vaccinations currently required
Please Note
All details of visa and medical requirements are correct at time of press however please check these requirements for changes.
Departure tax
There is no departure tax when leaving Mexico, however this can change regularly. Please check before you travel.
Flight Route & Flight Time
UK – Dallas (approx 9hrs)
Dallas – San Jose (approx 3 hrs)
Baggage Allowance
Your actual allowance is based on both which airline you are flying with and also what class of seat you are travelling in. Normally in economy it is 1 checked bag, Premium Economy / Business 2 checked bags, First 3 checked bags. In addition to your checked bags you are also allowed 1 cabin bag and either 1-laptop bag or ladies handbag. The actual size and weight limit for bags is dependent on the airline. We therefore recommend that once your flights are booked you check on the airlines website for the up to date allowances.
If your itinerary includes private light aircraft or helicopter flights we will advise you on your baggage and weight allowance.
Transfer Time
San Jose airport – Palma de Cortez (approx 1 hr)
Questions & Answers
Where is the destination?
The Sea of Cortez is located off the East Cape of the Baja Peninsula in Mexico. Being located on the east side means you will be fishing the rich waters of the Gulf of California.
Where will I fish?
The inshore fishing along the coast is world class. The fishing starts as close as 2 miles out so there is no time wasted motoring out to the grounds. The deep drop off where the Billfish cruise is only short steam of around 10 minutes from the jetty.
How long does it take to reach the fishing grounds?
Both inshore and offshore grounds are all located very close to the hotel and you can be fishing within 10 minutes of leaving the jetty. However, if there are known shoals of Tuna that are feeding then somedays you may be travelling up to an hour to reach them.
What fish will I catch?
The offshore species will include Marlin, Sailfish, Tuna and Dorados which can all be targeted on the same day which is a major pull for the Sea of Cortez. The inshore fishing at Palma De Cortez is excellent and you can expect to catch Roosters, Jacks, Snappers and sometimes the Dorado come in very close to feed on the huge inshore bait balls. Along with all of the above, if you decide to fish the many reefs you will also catch many different types of snappers plus the very hard fighting Amber Jacks which grow to a very good size.
How many fish will I catch?
This all depends on the chosen species you wish to target, the weather and the time of year. If you are after catching a big billfish then to hook one a day would be an ideal expectation and anything over this would be classed as a bonus but you should get action from other species such as the Dorado and Tuna to keep you busy. The inshore fishing is always guaranteed to be a good day with lots of action from the Jacks and if you are lucky enough you will get to see a huge Rooster or two
How will I fish?
On your offshore fishing days, the boats will head off to the steep drop-offs where the predator's patrol. You will be mainly trolling artificial lures and teasers, then once you have a Billfish in the spread the deckhand will pull the lure in so you can cast a bait to the Billfish. Seeing a Billfish strike at close quarters is an unreal experience.
The inshore fishing days will be mainly using fish as bait. These will be trolled behind the boat on outriggers, the deckhand will use live pilchards by the handful to excite the Roosters and Jacks and then once you have located the feeding fish the action should be pretty exciting and constant.
Do the guides speak English?
All the captains and deckhands speak good English. Sometimes hand signals are needed to explain things, we call it worldwide fishing language.
Who is best suited to this destination?
This destination is perfect for those who like a lot of action as the Sea of Cortez is packed with fish. You certainly do not need to be an expert big game angler as the deck hands will take great care of you. On the other hand, if you are an experienced big game angler you will also have lots of fun as the action can be fairly hectic on occasions when the Tuna are running or the Dorado are hungry.
What skill level is required?
This destination suits anglers of all abilities from first time big game anglers to the most experienced.
How physically demanding is this trip?
If you choose to troll then it's not that physical because when you hook a fish you can sit in the fighting chair and let the boat do the work or you can stand toe to toe with the fish and battle it out. You can choose to lure fish if you so wish, which is fairly demanding, but not the normal technique for this part of Mexico.
When is the best time to go?
The season is from the end of April to November with May and September the best two months as this is when the Tuna and Dorado run. May sees a lot of good-sized Marlin and September is a great month to target many different species. Whenever you decide to travel then we highly recommend looking at a moon phase calendar. We would recommend the time leading up to a 'new moon' as the predators will feed more during the day than the night.
How do I get there?
We normally fly people via the US, such as places like Los Angeles or Dallas then a connecting flight to San Jose Del Cabo (SJD). Once you arrive we will then transfer you to the resort. Transfer normally takes around 40 minutes.
What is the accommodation like?
Palma De Cortez was built with the angler in mind as it is located right on the beach. There are a couple of different options for rooms, there are poolside rooms or ocean view rooms. All the rooms are decorated in a Mexican style and have two twin beds, a shower room (some have baths), and normally an outside balcony where you can take a nice cold beer. There is a small gym on site along with tennis courts and a lovely spa area.
What is the food like?
The food at Palma De Cortez is very good, fresh and produced from local products. If there is something you fancy that isn't on the menu then simply ask as the chefs and staff will try their hardest to make it happen. The breakfast is served early so it doesn't get in the way of the fishing days and is an American style breakfast.
Does the hotel provide fishing tackle?
The tackle that is provided when out on the boats is of a good standard. If you fancy a little popper or jig fishing then we would recommend you taking your own equipment as they tend to concentrate more on trolling equipment. It is also possible to hire a small spinning rod to have a go from the beach in the evenings
Is internet and phone signal available?
Phone signal is available and the Wifi at the resort is free.
Are there other activities available?
Yes, they can organise shopping days out at Cabo, quad bike rentals and mountain bike rentals. Onsite there is a spa treatment area, gym and several tennis courts. There is also a swimming pool with swim-up bar plus a hot tub area.
How much does it cost?
We offer the complete package including all flights and transfers. To view all prices and availability click the "Dates & Prices" tab above.
Alternatively, if you wish to arrange all your own travel we can book just the lodge and fishing for you.
Tour Reviews
Sportquest Holidays is proud to be different, and one way we stand out from the crowd is our tried and trusted information we provide our customers. This information is not just provided on our own personal experiences but also REAL CUSTOMER reviews.
We are the only fishing & shooting tour operator to operate our own review system whereby customers can review both the packaged holiday and also how we performed on each destination.
How This Destination Performed
How We Performed On This Destination
How Our Customer Feedback Works
See how our customer feedback works and our latest customer reveiws.
Read More
Write a Review
Have you ever visited this destination? Why not write a review and let everyone know how you rated their services?
Write a Review
David says:
Overall Rating:
American Airlines flights seats very cramped.
Ate out of hotel most nights found 2 grill bars within 5 mins of hotel. The pirate served the best grilled prawns I had ever had.
Hotel breakfasts were good quality.
Hotel cooked my dorado on the last night in 3 differant styles and it was superb served with guacamole chips veg and salad.
day 1 and 2 on the updated cruiser were great. Crew and tackle were first class. The boat el loco was spotless.
day 3 on the Fintastic was not so good. poor tackle and a crew that where not interested.
day 4 and 5 changed to the Pez Vela boat great crew.
Fishing overall was slow running 40 miles off shore to find tuna.
Matt our guide was great although he had not been to mexico or through the u.s. before. So dont know who was guiding who? Matt took some cracking photos would love to have copies.
If i was travelling solo telephone numbers of the accomodation and transfer bus would have been usefull.
Also the fact that you had to visit the fishing directors office every evening at 6 pm.to arrange the following days boat lunches would have been helpfull.
Originally booked a pool view room but what we got was a cabana. Rooom was large with great A/C but a little dated.
Weather was great and there was no problems with the mossies. which was great as being from northern scotland im always fighting off the dreaded Midge!!!
All in all an enjoyable holiday. fishing is fishing not catching.
tight lines
Dave Roberts
Matt (Sportquest Holidays) says:

Hi David

Thank you for your feedback, it was great to see you get your Striped Marlin and as for that Mahi -Mahi. Wow wasn't it delicious!

Hopefully I will get to chat to you soon and get you out after those other species you wish to catch.

Tight lines

Matt
Zoe says:
Overall Rating:
The destination was absolutely amazing, a stunning resort, ideal with the pool, beach plus boats so close by and we had a balcony overlooking the sea. Food was also amazing. Lots of American groups being noisy but during the day very peaceful. Overall highly recommend. Perhaps go for longer than a week though as a long way to travel. Fishing was brilliant! Great service recommend Sportquest
Paul (Sportquest Holidays) says:

Hello Zoe, thank you so much for your feedback. I have personally been to the Palma De Cortez and love it every time. The views from the rooms are spectacular and glad you liked the resort.

All the best and thank you for the pictures

Paul
James says:
Overall Rating:
Holiday in reality fishing wise was pretty poor as the weather declined daily. The temperature dropped from the eighties to the mid sixties which is unusual for Cabo. The wind picked up over the period with us losing a couple of days because of the strength of the wind which was unusual.
What really brassed us off is that further down the coast at Cabo san Lucas, the fishing was exceptional for the period.
Staff were excellent as usual.
We need to go back for better weather.
Paul (Sportquest Holidays) says:

Hi James, a little different weather than the same time last year! Hope you still managed some action. I will try and call you this week to see how things went when you did get out.

We can then talk about a return trip

All the best

Paul
John says:
Overall Rating:
1. Flights - Through the USA are difficult.
2. Meals - Good but minimal local dishes.
3. Fishing - Days of nothing and 4 Marlin in a morning.
(Sportquest Holidays) says:

Hi John, unfortunately going through America is the quickest and easiest flight route to get to this part of Mexico. I totally agree that it is a pain and never easy!

With regards to meals, we no longer include any meals as in the village just outside the resort there are some fantastic restaurants and from experience people are now choosing to eat out every night.

Big game fishing can be like that but so glad you managed to catch some Marlin.

All the best

Paul
Michael says:
Overall Rating:
Thanks had a great time
Paul (Sportquest Holidays) says:

Hi Michael, thanks for sending us your feedback form. So glad you guys managed to catch plenty and hopefully we can be of more assistance to you guys next year

All the best

Paul
Barry says:
Overall Rating:
We fished one day on the Panga and found the lack of shade difficult with temperatures in the +33C.
We used the cruiser "Rude Boy" for 5 days and had striped Marlin to 160 lb on 3 days. The best day we had 4 Marlin before 10.30 AM! We were trolling within 30 mins of leaving the dock.
Great trip!
Paul (Sportquest Holidays) says:

Hi Barry, thanks for your feedback form and by the sounds of it you had a very good trip. I love Mexico for Big game the fishing is awesome.

4 Marlin before 10:30am is excellent and well done with keeping up with them.

If you wants us to look another trip for you guys feel free to call us anytime

All the best

Paul
ron says:
Overall Rating:
We had 3 days good fishing and 3 days poor fishing , we were inshore for the first day and caught nothing so we decided to change the 2 remaining inshore panga days for cruiser days . We fished for Marlin for 5 days and had 8 up to 160lb but the last 2 days the wind got up and catches stopped... thats fishing !
On our third day out we left the dock at 6.30am and had 4 marlin by 10.30am we had a really great day, We were on the boat Rude Boy and they were great they worked hard all day to get us on the fish.
Paul (Sportquest Holidays) says:

Hi Ron, thanks for your feedback it is great to see that the fishing was redhot. Catchiing 4 Marlin before 10:30 in the morning, you couldnt ask for more than that.

I will pass your comments on to the hotel manager as he will be pleased you guys had a good time

All the best

Paul
James says:
Overall Rating:
Fishing holiday was exceptionally good.
The crew of the boat ( J & B ),Capt Alberto, Capt Tin Tin plus Deckie Daniel were all first class and made a major contribution to our fishing success.
The rooms were very good apart from the last night when some Mexicans decided to have a "gangsta rap " party next to Jeremy's room which apparently went on until 2.30 a.m. I didn't hear anything.
Meals were more than adequate with excellent service. Breakfasts were equally good apart from the very early hour. No choice if you want to go fishing !
To be honest, it is very difficult to lodge any criticism so good was the holiday. What I would say is that the showers could do with being upgraded and modernised. The Wi-Fi didn't reach far enough along to use it in the room. Minor criticisms which i am sure will be rectified.
The guy at the bar makes a really mean Pina Colada using Bacardi Anejo as the base. Yum,yum.
Peter (Sportquest Holidays) says:

James

Thank you so much for the feedback and taking the time to talk on the telephone. It is alway great to listen to returning customers.

Congratulations on all the bill fish on a fly both Blue and Striped Marlin. That is a fantastic feat so well done.

I will pass on the remarks to the resort and I am sure it is something they will look at, but as you say minor things as the whole experience is hard to beat, plus the whole trip is also very very cost effective.

I look forward in dealing with you both again soon

Tank you for your continued custom

kind regards

Peter
Chay says:
Overall Rating:
I feel that the information given on this trip was better than before as well as the customer care.
Our trip to Canada is still our best/favourite. Wouldn't personally go back to Palma De Cortze again! It really appears to be luck of the draw with finding the right skippers.
Also, our connecting flights at Atlanta were a nightmare with security + nearly missed our flight home.
Paul (Sportquest Holidays) says:

Hi Chay, so glad your trip to here was better than the last. I kept a very close on how you guys were doing with speaking to the fishery manager when you were out on the water to ensure you guys were being well looked after. Sounded like you caught some good fish and had some better skippers.

Florida next for you two, I bet you can't wait.

All the best

Paul Stevens
David says:
Overall Rating:
Using the Pangas was the highlight for me. We had good communication with the skipper, which helped to make our 3 days with him a superb experience. I had Rooster fish up to 50 - 55 lb, with small Tuna and Jack Crevelle. Our 3 days on the bigger boat, I found to be a little boring. I did't find there was much communication with the crew due to their higher position on the boat. Also it felt that they did fishing and we just reeled them in and posed for a photo. I accept that is the nature of it. If I return, I would book the Panga for the whole trip, so that I felt I was the angler. Overall an excellent holiday, thanks! Also had 2 small Striped Marlin.
Paul (Sportquest Holidays) says:

Hi David, thanks for taking the time to send us your feedback on your trip to Mexico. Sounds like you ticked the Rooster fish off your list in style, what a great fish.

I also really like the panga days as you actually feel like you are fishing. The big boats tend to take over and just want to pass you live rods.

Glad everything else lived up to your expectations and we look forward to helping you organise your next trip.

All the best

Paul Stevens
Resort Manager says:
Hi David,

We are so glad that you had an excellent trip with us at Hotel Palmas De Cortez. I too prefer fishing on Super Pangas for the same reasons. Because we get a wide variety of anglers with a variety of skill set, the crews tend to do more than they need to. I always tell our more experienced anglers to let the crew know that you would like to do most of the work and that they can just set up the rods for you. This way you do everything else. Otherwise they will do it all for you, as they are working for tips. With the Super Pangas you will have to do more as there is no deckhand, which makes you the deckhand at times. You will drive the boat as the captain gets things ready, you will set the hook and you will reel in the fish. This is what I like, so I really enjoy panga fishing over cruiser fishing. Next time we can set it up for super panga everyday! Hope to see you back soon!

Sincerely,

Eddie Dalmau
Manager
Van Wormer Resorts
Keith says:
Overall Rating:
We certainly enjoyed our holiday to Mexico.
The staff were all very helpful and the hotel was wonderful, as was the view from our room. The only criticism was for the house keeping and 2 nights when we returned from fishing we had to ring reception as they had not left us any towels, 30 minutes later they would arrive, as you know, when you returned from a day fishing, all you want is a shower and a cold beer.
The restaurant staff and food was excellent, they found no problem changing ingredients in meals to suit my allergy needs, nothing was a problem to them, they made us feel most welcome.
Fishing, day one, on the panga, skipper Luis, this was a bad experience for our first day, this guy was not very approachable and seemed to treat us as a nuisance, his attitude did not favour him and it was an uncomfortable day.
As you know, we had booked 2 days panga fishing, but chose to cancel the second day and upgrade to a cruiser, which proved to be totally the right decision.
The manager, who organised the fishing everyday, sorry haven't got his name, was a very friendly and helpful guy, he went the extra mile.
The next 4 days were far more friendly, with a very good rapport with the crew.
Overall, whilst we did not catch as many fish as we hoped for, it was a very good experience and we would consider going back in the future. The only thing that would make this holiday a lot better, although not possible at the moment, would be a direct flight from the UK to Cabo.
Paul (Sportquest Holidays) says:

Hello Keith, what a great review and thank you for taking the time to send it to us.

We are so pleased you loved your experience of Mexico. I have been to this resort many times now and the you are right about the staff and services, they very much make you feel at home and are very friendly.

Glad you got your boats sorted out in the end and everything was much better. We do not get many complaints about the boat crews or deck hands and so glad that the fishing manager sorted this out for you as quickly as possible. He is a very good guy and someone that makes things happen, he is just what is needed in this situation

I totally agree with the direct flight route, it would save so much time, you never know oneway they may release one (they have done for Costa Rica)

All the best

Paul
Resort Manager says:
Hello Keith,

Thank you for your comments regarding your recent stay at Hotel Palmas De Cortez. It is very helpful for us to hear the good and the bad so that we know where we need to improve. The towel situation was very unfortunate and is being addressed right away. We were very low on the number of towels we had at the hotel, and being in a bit of a remote location, it take a bit longer to purchase new towels. This has been taken care of and we now have plenty of towels for all our guests.

I am glad that overall you and your party had a good trip. I wish the fishing could have been better for you guys, but I am sure that the next time you will catch lots of fish. Every so often the fishing can get a little tough, but for the most part the fishing has been very good here this year. Hopefully next time will be better for you all.

Sincerely,

Eddie Dalmau
Resort Manager
James says:
Overall Rating:
Both my wife and I had a nice time, we could not fault the resort or the staff's service. The food was excellent, however on somedays we did go for the à la carte option a couple of nights.
Unfortunately the fishing was very slow while we stayed. We only had 3 days fishing, I was trying to concentrate on catching Blue Marlin of the fly, so the stakes was very high. Mike was a great guide for the fly fishing and we would like to both return and use his services again.
I accept and have always accepted that fly fishing for marlin is a high risk game. I need to comment that one strike in 3 days would seem to indicate that there are very few fish around during our stay, having said that we would like to return in Oct / Nov with 3 of us fishing.
Peter (Sportquest Holidays) says:

James

It was nice to catch up with you on the telephone after your trip. What a shame that the fish did not play ball during your stay, but as you said fly fishing for bill fish is a high risk game.

It was very nice to hear that your wife as a non angler also loved the resort, as its nice to also get their feedback.

As discussed I will start to look at putting together the return trip in Oct / Nov for you all.

Thanks again for using our services as I know that previously you have always arranged your own holidays.

Talk soon Peter
Steve says:
Overall Rating:
Thanks to all at Sportquest , we have just returned from a trip to Los Barriles, Mexico and everything was fantastic !
We fished the 1st day from a panga boat inshore mainly for Tuna and it did not disappoint, we boated about 25 Tuna & Benito , tried for some Roosterfish but no luck
The next 4 days were spent on a super cruiser (Mahi Mahi) fantastic boat and great crew (Damien & Rigo) really helpful !!!
Started the day fishing for Tuna as there was an abundance of them up to about 10am in the morning then went out trolling for the bigger fish, we raised plenty of Marlin & Sailfish but only caught 2 Sail & 1 Striped Marlin , something to do with the weather but most of the billfish seemed to be up in San Diego
Weather was fantastic
Our total tally for the week was
130+ Tuna/Benito
1 Red Snapper
1 Striped Marlin
2 Sailfish
1 Hammerhead Shark
9 Dorado
1 Wahoo
Not a bad 5 days fishing me thinks !!!
Already looking at a return trip next year but maybe a bit earlier in the year as the resort was very quiet
Hotel was great ,right on the beach so you literally walked out of your room down to the jetty and straight onto the boat , Had a great swim up bar where everyone got together in the afternoon on there return from fishing & swapped stories of the days fishing (and drunk to many Margaritas!)
Would highly recommend Sportquest to anyone who is looking for a fishing adventure, this is the 2nd time I've used them and they are very good at what they do !
The only thing we were not to keen on was we had an overnight in a hotel in Dallas in the airport and there was really nothing to do , I would recommend trying to get a same day transfer down to Mexico so you don't waste any time
Paul (Sportquest Holidays) says:

Hello Steve, sounds like you guys loved it and had a fantastic time. I have also just returned from Mexico and experienced some great fishing as well.

We fished off the Mahi Mahi and found them to be very good and helpful.

What a list of species you guys caught i bet you have lots of good memories. I believe Mel has spoken to you about going next year and is just waiting to hear from you guys on some dates.

Look forward to sending you back there next year and thanks for your very kind words

All the best

Paul
Geoff says:
Overall Rating:
Total catch:
6 Striped Marlin
7 Sailfish
1 Blue Marlin
1 Pilot Shark
5 Dorado
3 Wahoo
2 Rooster Fish (between 45 and 50lbs)
7 Yellowfin Tuna ( 2 between 30 and 35lbs)
2 Pargo
2 Triggerfish
1 Needlefish
20 assorted White Bonita and Bonito
A great trip, good Hotel, fantastic food, both at the hotel and local restaurants. Good flights and connections. The boat and crew were, as always , fantastic!
Will write a more detailed report to go with a few photos.
Peter (Sportquest Holidays) says:

Geoff it was great to talk to you on the phone after your trip and with such great catches I am really looking forward to seeing all the pictures.

Just give me a call when you are ready to book another return visit.

Regards Peter
George says:
Overall Rating:
We have just returned from a two-week fishing holiday at Los Palmas Hotel, Los Barriles, and Baja Mexico, which we booked through Sportquest holidays. The organisation was great and they delivered exactly what we requested. We asked for an ocean view room and specified the boat and crew.
This is our 6th fishing trip to the area though only our 3rd to this hotel. We had originally tried to book flights through Dallas to connect the same day with a flight to Mexico. This second flight on the same day was cancelled by the airline so we went via Los Angeles. This meant that we had a wait at the Los Angeles airport of about 6.5hours. The alternative is an overnight stay at Dallas, which we did not wish to do.
On arrival at Los Cabos San Jose airport, which was about 23.00, we were met by our transport, arranged by Sportquest, for onward transportation to the hotel. This is about 1 hour drive. The driver had the keys to our air-conditioned room and took us to it.
We had emailed the hotel to request 4 beers and bottles of water to be placed in the fridge and charged to our room as we were going to arrive so late. These were there when we arrived and were very welcome after the long journey.
We chose to do the trip in one straight run but have on other occasions had a stop over which Sportquest had organised for us. We also took the meal plan, which in future we probably would not do but would take the bed and breakfast option, as there are several good places in town to eat as well as the hotel restaurant. These places are readily found on the Internet. There are good supermarkets in the town which is just a short walk away so could provide food for lunch if you didn't want to book this each day.
The fishing was very good and we caught, Sailfish, Striped Marlin, Blue Marlin, Wahoo, Pargo, Yellowfin Tuna, Roosterfish, a Shark, and other species. The boats are all excellent with really good crews who help a lot with the tackle.
Because it was so late getting to the hotel we had the first day with no fishing so as to get our fishing gear ready. We take our own fishing gear and you are allowed 4 rods and reels each through Mexican customs. We fished for 5 days and had a day off. Then we had a further 4 days fishing and left the next day.
A good tip: Because we had booked the boat for the entire time we were able to leave our gear on board at the end of each day which makes it easier otherwise you have to carry it all each way each day. It is easy to book a boat you just have to go to the fishing office in reception and wait your turn. Tell them what you want, a cruiser or a panga and what you want for lunch to eat and drink. When you get on the boat they will ask what you want to fish for and off you go. There are additional costs to be aware of. The bait for the boat this year cost us about $20-$40, typically $30 depending what fishing you decide to do. Also there is a tip for the boat at the end of each day. We tipped $50 total each day, which the crew seemed ok with.
When we caught tuna the crew made sushi me on board for us, which we just loved. When we caught Wahoo they did the same. We returned all game fish and gave the eating fish to the crew apart from some we took to various restaurant said to cook for us. They all do this and the cost is minimal. A further cost is the fishing licence. Each person on board should have a license whether they are fishing or not. The licence can be for a week or a month. We bought a month as it was cheaper than the weekly one for our two-week trips. The cost is about $50. You should have it on you when on board as the Federales, police could ask to see it. We have never been asked in our 6 trips. Tip: the beers at the hotel are $3 a bottle. We buy a load at the supermarket at 50 cents a can if you by a 24 can pack. Almost every one does this to drink at your room or terrace, though buy them at the bar and Restaurants if you go there.
Peter (Sportquest Holidays) says:

George, it was great talking to you on the telephone and thanks for such a detailed feedback plus some great tips for future travellers. All this information is very important to customers as its real feedback.

I have today posted you a memory stick so you can send us a selection of all our pictures, which I look forward in seeing.

Thanks for your continued custom and I loo forward in assisting you both again soon.

Regards Peter
Robert says:
Overall Rating:
We decided to book another fishing trip with Sportquest after our last trip to Canada was faultless, stress free and caught the fish of a lifetime.
We talked to the guys mid last year about a Marlin fishing trip to Mexico and swiftly booked it for June 2015. As the holiday approached our excitement was almost bursting out of us dreaming about what was about to happen, on departure day the first flight was taken to our over night hotel stop which was comfortable and day two of to the airport for flight two which was on time. The transfer company was 10 mins late which was ok and we got to our hotel in around a hour, checked in swiftly and had our bags taken to the room for us which was downstairs near a hot tub, we unpacked a went back to the lobby and used the hotels safe deposit box and was offered a room change after two nights to a upstairs room with a view( nice thank you very much )
Went to see the fishing rep and explained the arrangement for the next mornings fishing, brill all good so far. Fishing started slow but hooked a shark on day one and my friend lost a Marlin after a short fight.
Day two completely blanked
Day three my friend hooked and landed a 210 lb Blue Marlin what an amazing fight
Day four blanked
Day five blanked
We didn't think the skippers done all they could for us so we phoned Peter at Sportquest and raised our concern with him. He swiftly contacted the owner of the resort and complained on our behalf and managed to get us a offer to return at a special price for 2016.
First class service from Sportquest I must say from start to finish and resolving our issue.
The only thing I will do in the future is do a lot of research on fishing conditions for the time of year so I can optimise my maximum chance of landing and exceeding my expectations of a dream catch at a top class fishing venue and go in the right months.
Can't recommend enough all the guys and girls at Sportquest you will be mad to go elsewhere.
Thanks a million
Regards Rob Stevens
Peter (Sportquest Holidays) says:

Rob

Thank you for the feedback and it was great talking to you on the telephone. As you know know we take all feedback at Sportquest as the single most import part of our operation. Customers satisfaction for us is what it is all about. When things do not turn out a 100% its all about what a company does to resolve any customer issues.

I hope you both have the opportunity to return in 2016 and take up the offer from both the resort and us so we can prove to you exactly just how hot the fishing is. I was glad to see that you liked the resort its an amazing set up for anglers.

I look forward in dealing with you both again soon.

PS please feel free to tell the world about our service as customers who book with other companies do not realise what they are missing.

Regards Peter
Brian says:
Overall Rating:
One of the best parts was actually getting there, as the travelling time is not everyone's cup of tea.The hotel is right on the beach and has lovely views. One has to be careful at night because quad bikes tend to use the beach as a highway.
(Did not affect us as we were either eating or in the bar.)
My first Blue stripped marlin must go down as an epic moment in my fishing experiences.
A comment in the information sheets about obtaining meal tickets or package as they call it on booking in would have been helpful. We ended up paying for our first dinner and breakfast before the reception apologised and corrected the matter.
Paul (Sportquest Holidays) says:

Hi Guys, thanks for you feed back it is always great to hear that our anglers have made memories that last a life time.

It is a little hard to get to but like they say the harder places are to get to the better the fishing is and I have been to this resort and like your self i to agree the fishing is awesome.

We contacted the resort about the meal ticket and it is a new thing they have in place and thank you pointing this out and we will now feature it in all the paper work we send to future travellers

Once again many thanks for your feed back and look forward to helping you in the near future

All the best

Paul
Stuart says:
Overall Rating:
Hi Guys, thanks for organising such a brilliant holiday. i was a little concerned about doing it on my own but the guys at the resort really looked after me. Food was great service was top notch. The fishing was the best i have ever experienced for example on my first days fishing i had boated 4 marlin and a sailfish before 10am…… it just was crazy fishing all the time i was there.
I met another single angler you had sent over there and spent a bit of time with him in the evenings
All in all it was exactly what i was looking for and more and yes i will be going back as soon as i can
Thank you so much for pointing me in the direction of Mexico
Stuart
Paul (Sportquest Holidays) says:

Hello Stuart

Thank you for your ever so kind words i shall pass this on to the resort as i know they love feedback.

Sounds like the fishing was red hot for you and well done on your Marlin can not wait to see the pictures

The person you met over there, Andrew, i had spoke to him on his return and he mentioned you and how well you got on. Maybe a future fishing buddy!!

Really pleased everything lived up to your expectations

All the best

Paul
Alan says:
Overall Rating:
Excellent holiday in all aspects. Great fishing: my ambition was achieved with blue marlin. I could not fault the holidays or your operation.
I do have two small queries: my original holiday was booked with an ocean room apartment. After the hurricane the holiday was rebooked but with a garden apartment. There was a 20 dollar per night difference in the price. The stay was 6 nights therefore I am due a refund of 120 dollars.
Secondly, the flight from Houston to Los Cabos incurred a 25 dollar baggage charge.
Peter (Sportquest Holidays) says:

Alan

Glad you had a great trip after all the hassle of us having to cancel your original trip due to the hurricane that hit Cabo earlier in the year.

As you now know the benefits of booking through a tour operator like us. For when things go wrong its us that sorts everything out for our customers and make sure you do not lose out in anyway. Unfortunately this was not the case for many people who had booked to go to Mexico independently who ended up losing both their money and holiday due to the hurricane.

Mel is arranging for the room rate difference and baggage charge to be refunded as agreed in full.

I look forward in dealing with you again and managing your next adventure.

Regards Peter




Nicholas says:
Overall Rating:
Best part of the trip: catching my first ever billfish after years of trying!
although the fishing was considered "slow" by the local staff, we still managed a good haul of yellowfin tuna, wahoo, dorado, and marlin.
boats (both super pangas and sportfishing boats) well equipped, and good, experienced crew. efficient process for loading boats in the morning, and timely departures for days fishing.
not entirely convinced about the "meal plan", or the package being labelled as all inclusive - meal plan options were limited to one single restaurant, and an extremely limited menu. all drinks (including those on the boat while fishing) were at additional cost, albeit minimal.
hotel was great - spacious room, nice pool and bar - although it does also pride itself on being a venue for wedding receptions and functions, which we experienced with a local birthday party celebration right outside our room one night which continued at ear-bleeding volume till 4am - not great with a 6am fishing start!
also worth noting - most of the fishing grounds we went to were some 40 miles south of the hotel - this may have just been a function of where was fishing best at the time we visited, but we did wonder if this was normal - and if so, perhaps a hotel closer to cabo may have been more practical. a 40 mile ride each way on a super panga, when the sea was pretty choppy, left us feeling rather bruised!
overall, very happy with the trip, and excellent organisation by sportquest - would definitely consider another holiday with them...next time picking a time of year when the fishing is even more reliable.
tip to travellers: ensure you take enough cash (USD) for tips for your entire stay. there was a cash machine in the hotel lobby, but it was out of order for the duration of our stay. there is also a cash machine in the village at a bank, but that seemed equally unreliable. another tip: if you dont have your own fishing tackle, and fancy doing some fishing from the shore after your day at sea, there is a tackle shop in the village from which you can rent all the tackle you need - fishing from the shore for the hour before sunset can turn up a surprising range of species and fish of all sizes!
Peter (Sportquest Holidays) says:

Nick

Thank you very much in taking the time to complete your feedback form as its important to not just us but all future customers.

Glad you all had a great time and caught lots of fish.

I think the ATM machines have been a small issue since the hurricane but I would expect that they will eventually be back up and running properly soon.

In relation to the fishing travel time, 80% of the time the best fishing is right outside the resort and the boats all from Cabo have to travel the 40 mins up to us. The other 20% of the time its the other way around.

Great tips for other anglers about hiring tackle from the local fishing tackle shop. Its a great shop in which I have spent far to much on toys in the past.

I look forward in helping you book up your next holiday soon

Kind Regards Peter
Lisa says:
Overall Rating:
This was an simple and easy booking process with excellent advice and customer service provided throughout.
The destination resort provided great facilities both in terms of fishing time and down time. The pool was excellent to relax in after a hard days fishing. Resort right on the beach. Hotel rooms clean and tidy. It's a small village that caters mainly for fisherman. It has a few good restaurants and various over pastimes including ATV hirer.
Skipper and crew of the boat that we chartered were excellent and didn't stop working to locate fish for us during our 2 days with them, which resulted in 4 sail fish, and a number of yellow fin tuna.
Our fishing was cut short due to hurricane Odile, but the hotel staff couldn't of looked after us better when dealing with own personal chaos. The staff at Sportquest couldn't do enough for us to get us a safe journey back home when all was chaotic in Mexico. The communication was hard due to phone lines down and very limited electric supply at hotel, but messages did get too us and we felt like we were being cared for my this first rate company.
I would have no hesitation to use this company again and recommend to anyone.
Peter (Sportquest Holidays) says:

Lisa / Robert

Thank you for your feedback and very kind comments, I will make sure that a copy is also sent through to the resort.

As you only know to well, Cabo was hit buy hurricane Odile, luckily the damage to the resort was minimal, however the damage to Cabo, connecting roads, airport and infrastructure was major.

As we had you there as our guests, plus lots more customers already on route it became a busy time for us all. The main priority was making sure that you were all safe and well, then start to deal with all the commotion of trying to get you home again. I am glad that we kept you at the resort for an additional week as our guests as this was the safest option considering the mayhem in Cabo.

It was very pleasing for us to hear you say that you believed that we and the resort took good care of you during the unfortunate hurricane. Thankfully these things do not happen often, but we do have contingency plans to take good care of our customers wherever they are if it does.

Thank you for choosing to travel with Sportquest Holidays and we all look forward in dealing with you both again.

Kind Regards Peter


ROBERT AND KAREN says:
Overall Rating:
We absolutely loved our week at Hotel de Palmas de Cortez in Mexico. We managed to catch 2 striped marlins and 4 sailfish, both species being at the very top of our lists! If we were to return to the resort, we would probably book the supersport boats for all five days instead of pangas for the first two. We did not have much success on the smaller boat and we found that the supersport could go anywhere the pangas could. The other obvious reason for choosing the bigger boat is that there is a loo on board, especially nice when there are ladies fishing!
We had a marvelous skipper and mate on our boat ' Fresh Catch', Mario and Javi. They were both friendly and knowledgeable. We spent on average $20 a day on live bait and another $10 on drinks for the boat to go along with the packed lunch from the hotel which we could select from fried chicken, beef burritos or ham and cheese sandwiches.
The hotel itself is very nice but clearly not a beach resort. Yes, there is a spa, but who has time for pampering when there are fish waiting for you? It is more of an upscale fishing camp. Not complaining about this at all as there was a very friendly and comfortable atmosphere with everyone swapping stories at the end of the day around the pool and its swim up bar.
Our room was on the first floor with our balcony looking straight out at the pier. Our room was very large, clean and comfortable. We had two queen size beds, a small refrigerator and a shower built for twelve.
The meals were very good at both the breakfast and the dinner restaurants. We opted for the breakfast buffet each morning and there were plenty of choices and lots of coffee. The dinner menu was quite extensive, but several times we paid a minimal supplement for other speciality items. If you venture to this resort, you must try the mocajete!
We packed clothes to wear for dinner, but most people we encountered wore shorts and t-shirts. For the bar and restaurants, take a stack of one dollar notes for tipping.
The only downside to our trip was the flights. Although sold as BA flights, they were actually operated by their alliance airline, American Airlines. Our flight from Dallas to Mexico was an hour late due to the pilot not being there on time and on the return flight back to Dallas, we had a 3 hour delay due to the flight attendants not arriving on time. To top that off, on our flight from Dallas to LHR was over an hour late departing without being given a valid reason for the delay. The best part of all was finding that half our luggage had not travelled with us and had to be delivered to our home the next evening.
Although getting there and coming home were difficult, we still had a fabulous time in Mexico with many happy memories.
This was our third trip with Sportquest and every tour has been organised and executed perfectly. Thanks very much.
Paul (Sportquest Holidays) says:

Wow guys what great feedback. I am so pleased you had such a great time, it is my personal favourite big game destination

Totally agree with you about offering the larger boats if there is a female angler aboard due to there being no toilet on the smaller boats. The boat you mentioned, i have fished with and totally agree with you about how good they are, in fact i have fished with a few of the other boats and i find them all very helpful and work very hard to get you your fish

Lovely comments about the hotel, the staff are very friendly and rooms we use are some of the best in the hotel, glad the shower was big enough….

Thanks for commenting about the $1 bills for tipping as this is what this review section is all about, tips to help other travelling and so glad to see such an in-depth feedback

Would be great to see some pictures and will try and call you in the next couple of days to have a catch up

All the best

Paul Stevens
Brian says:
Overall Rating:
Hi Sportquest, my son and I had never tried game fishing so after speaking to Peter, my son Kev decided to take his advice and go to The Sea of Cortez and what a great choice it was.
Although the flights were long, went quite quickly as the United Airways aircraft and staff were excellent, but the flight to Mexico app 1Hr late our transport to the hotel waited for to arrive.
The hotel Palma De Cortez was excellent, very clean and tidy with everything we needed, the staff also excellent and very friendly and helpful.
Not knowing what to expect when it came to the fishing we put ourselves in the capable hands of Ester on Splash II a panga boat who asked what we wanted to fish for and decided to leave it up to him, he did not disappoint us, unfortunately we did not boat any Marlin or Sailfish we hooked and lost several over 2 days, we did catch Skipjack and Bonito which was good sport. On the second afternoon we tried for Roosterfish but with no luck.
We then had 3 days on Sport Fishing Boat the Jack Daniels with Skipper Jose and mate Manuel, a great pair of fishermen who work very hard all day. Day 1 we asked could we try for Dorado and steamed of northwards, after trying for a couple of hours with no luck with Dorado but sightings of Marlin Jose decided to change location, what a move, in the next 2 hours I had boated 2 Striped Marlin 1 app 120lb and 1 app 70lb and my Kev was lucky enough to catch a Blue Marlin app 200lb.
Day 2 we headed out Eastwards in the hunt for Marlin, after several takes and loses Kev caught Sailfish app 120lb although this was our only catch it was a great day.
Day 3 we wanted to try Dorado again and this time headed South, on the way we found other boats fishing for Tuna,
Kev hooked a nice tuna but lost it at the boat I was luckier and caught a tuna app 20lb. we the then changed location and went for marlin as Dorado were nowhere to be found. During the afternoon we hooked and lost several Marlin, the most memorable was the last a Blue that when he jumped out of the water you could see the lure fly out of his mouth I was gutted, but that's fishing. we made our way back to the jetty worn out but quite happy.
Also during our fishing my son Kev had the opportunity to drive both boats which of course he did.
As the majority of our holiday was great I do have couple of niggles.
On the way out we had a stopover in Houston at the La Quinta Inn & Suites Hotel, after putting our luggage in our room ( which was great) we asked where the bar was, to be told there wasn't one and we had to travel by taxi about 5 miles to a bar.
Another small thing as much a warning as anything is as we were in Mexico the evening meal is Mexican with very little or no variation as to spicey or garlicy, as there were lots of Americans I thought and hoped there might be the od burger about.
A little warning, as the preference is Dollars over Pesos there is no cash machine on site for Dollars so make sure you have plenty with you.
As I said not complaints but niggles.
Thanks again for a great holiday, all being well we will return in 2015.
Hope this is of some use and not to long winded.
Paul (Sportquest Holidays) says:

Hi Brian, what a fantastic report and feedback. The fishing sounded red hot such a good month to travel.

The above boats you mentioned are some of my favourites, skippers are spot on with every movement very well equipped boats.

Plus, thank you for pointing out the little niggles, this is what these feedback forms are for to give people a heads up

Once again, thank you Brian and we shall pass on your comments to the resort and look forward to assisting you in future travels

Kind Regards

Paul Stevens
John says:
Overall Rating:
John Sixsmith,James Sixsmith and Fu Lee enjoyed some nice fishing in Cabo san lucas, Mexico which was organised by Sportquest using Pisces fishing. Our boat was c rod which is a blackfin. It was in lovely condition and very spacious.
Day 1 - James caught a blue marlin 180lbs which we released. We also got 5 yellowfin tuna.
Day 2 - Fu caught a 50lb wahoo.
Day 3 - took the girls but had to come in early due to sickness. Caught 6 yellowfin and John lost marlin.
Day 4 -Yellowfin tunafest today. Caught that many we had no space left to store them. Biggest 18lbs.
Day 5 - took out 2 panga's today.James, Fu and Fiona caught 3 bonito, one each on the pacific side.
- John and Lorraine on sea of cortez side. Lorraine caught 2 rooster fish, John caught nothing.
Paul (Sportquest Holidays) says:

Hi John and group, Sounds like you had a great trip and managed to get amongst the fish. Cabo is a great place with lots of restaurants and bars, plenty to do

The Pisces fishing fleet are some of the best boats in Mexico and the crew work very well together

Thank you for your kind words and hope you have a great time in Madeira later this year

All the best

Paul Stevens
David says:
Overall Rating:
Great destination; both me and the wife had a dream holiday. I even got the wife to come out fishing as the sea was just flat calm everyday.
Paul (Sportquest Holidays) says:

Excellent to here your wife joined you, be carefully she doesn't out do you….

Regards

Paul
Linda says:
Overall Rating:
The fishing and hotel far out weighed our expectations, we cannot thank you enough for making the dream real
Paul (Sportquest Holidays) says:

That is what we are here for

Regards

Paul
Matt says:
Overall Rating:
Imagine waking up just before dawn, donning a pair of shorts and sneaking out onto a hotel veranda. You have been here for three days now and have grown to love this stolen five minutes before the other guests wake up and the air is warm and still. In front of you, the sea of Cortez is almost flat calm, a gentle surf lapping against a sand beach that stretches as far as the eye can see. The sun is almost up, a huge ball of fire that paints the horizon in a wash of pink and orange to herald its daily arrival. Out in the bay, the unmistakable shape of a white big-game fishing boat chugs into view, the sound of its engines audible over the chirruping of the crickets - your boat. Today, you are going marlin fishing… From Cabo St Lucas all the way through the East Cape, the Baja peninsula offers some of the finest blue water fishing in the world. The peninsula divides the comparatively turbulent waters of the pacific on one side from the more sheltered 'Sea of Cortez,' creating a haven for many species of pelagic game fish. Having fished for marlin on several occasions prior to my visit to Baja, my expectations on arriving at Punta Colorado were those of the battle-hardened war veteran who accepts his fate with barely a shrug of the shoulders. Until that fateful visit, marlin fishing for myself had always consisted of several days trolling around in baking hot temperatures in the vague hope that one or two marlin might be raised. Baja, though, as I discovered, is different. On the very first day, while fishing from a super-panga we had six strikes from striped marlin and sailfish and then ran out of bait. Day two saw us taking eight live baits out to the billfish grounds and returning home after experiencing eight strikes, including two from blue marlin . Day three and we were up to ten baits and yes, we got ten strikes, catching sailfish, blue marlin, striped marlin and a bull dorado weighing over fifty pounds! This was bill fishing of the highest order, made even more memorable by the fact that it was all stand-up stuff. Yellowfin tuna were also present in large numbers and although we didn't't fish for them, I saw plenty of other boats hooked up to beefy fish weighing a hundred pounds or more. Most of the marlin in Baja are striped marlin weighing between 130 and 180 pounds but there are blue and black marlin too and with these fish the average weights are much, much higher. But the main point about Baja is that billfish are plentiful. My biggest regret while fishing in Baja is not having enjoyed the opportunity to target the giant rooster fish that the peninsula is famous for. I would love to catch one of these turbo-charged, zebra-striped members of the jack family and next time I visit I will try to ensure that the fish the Mexicans call 'pez gallo' is in town. If all of this sounds too good to be true - dream on! Never before have I witnessed such spectacular blue-water fishing or seen so many free-jumping, free-swimming and hooked-up marlin as I did on my trip to Baja. And the best news of all is that compared to many other blue water destinations, Baja is cheap! If I close my eyes, I can see those orange and pink skies, smell the surf and hear the thud of those engines in the distance….
Peter (Sportquest Holidays) says:

Matt, it was pleasure sending you out there it your report was very interesting and i am sure people will also enjoy the read

I guess if anglers like your self are travelling there then that says something about the area

Speak with you soon Matt

Regards

Peter
Graham says:
Overall Rating:
First time Big Game fishing for me and my son. Fantastic Hotel, five days of fantastic fishing with my son out doing me with a 100lb sailfish. If you have never done it before, you could not choose a better first time location.
Paul (Sportquest Holidays) says:

Hello Graham, i couldn't of put better it is the perfect starting place if you are thinking of starting up Big game fishing as you will catch lots of fish and is set up for the complete beginner to the most advance of anglers

Great to hear your feedback

Regards

Paul
Rob says:
Overall Rating:
Morning Peter
Thought i would just drop you an email to say what a great time we had in Mexico and to thank you and your staff for all there help.
Only hic hup was that my bag with all my fly fishing gear in it didn't make the connection from the Houston flight to the Los Cabos one. But the staff at the Palmas de Cortez where very helpful, and speaking to a few of the other American anglers it is a common occurrence with their internal flights. They assured me the bag would catch us up, and thanks to good planning on your part, our first day was a free day and the bag arrived on the next flight from Houston at 3pm that evening - one of the joys of traveling i guess - from that point on all went silky smooth.
Hotel was great, very helpful staff and the food was good and plenty of it! A really lovely place that suited us both.
As for the fishing, everyone was really friendly, although i became something of a novelty, the only Brit and fly fisherman there, brought lots of questions around the bar.
The skippers put me on fish every day, the Roosters where as difficult as i had read, plenty of follows but few strikes and the couple i hooked unfortunately didn't stick, but some fish just shouldn't be easy. A great excuse to return.
Plenty of other fish to keep me busy though, and had great sport with Dorado, Ladyfish, Jack Crevalle and Tuna. Saw some Marlin but didn't get a shot at one. The Sailfish are still to come in due to the cool water temperatures, so the billfish will be high on the list for next time too.
All in all, the perfect mix for the fishing and non fishing couple. I will go onto your website and add a review but just wanted to say a personal thank you too.
Peter (Sportquest Holidays) says:

Hi Rob

That was our pleasure. What a shame about your fly gear but really pleased it turned up in time. When i went there we were the only English guys there and got treated like an alien people were asking us lots of questions, we found it a bit strange to start with but soon relaxed and enjoyed all the attention

Thank you for your comments and i am sure we will speak soon

All the best

Peter
Claire says:
Overall Rating:
Palmas de Cortez is a place I come to again and again. My husband and I have been coming here for years. While he fishes with the first-rate fleet and guides, I lounge by the gorgeous pool, sipping cocktails from the bar while gazing out at the incredible Sea of Cortez waiting for him to come back with tons of delicious fish (he always does!) to have the cooks prepare for dinner. Some days I go to the spa for a massage or pedicure, while others I stroll on the beach or into town. The rooms (and we have stayed in each kind they offer) are well-appointed and service is wonderful. The staff is incredibly friendly and the food is great. Everyone speaks English but is glad to help you with a little Spanish if you so choose. The resort keeps you feeling "local" and immersed in the lovely Mexican culture while providing first-rate accommodations and services at a very good price. This is a family-run business and everyone takes pride in the operation. Great for families with children of all ages, and groups as well as couples. Don't miss the delicious Bay View restaurant. Ladies, if your guy likes to fish, go down to Palmas with him-- you will enjoy the experience as much as he will = a Win-Win!
Paul (Sportquest Holidays) says:

It has been a huge pleasure in sending you there for so many years. It is great to finally have your feedback on our website

Regards

Paul
Victoria says:
Overall Rating:
Love this Hotel! I came with my family, husband and two kids and love this hotel, it;s my first time going and it is excellent. It's not as Pricey as people say, we entertained the kids in the pool and I would lay out watching them. Also we went ziplining and the kids LOVED it! Definatley reccomend this place and even though I didn't experience fishing my husband caught (and sadly had to release) a marlin. The food at Bay View is excelent, the waiters very friendly and it didn't take as long, I would have to complain that the showers did take a while to heat up (5 min). The beach isn't crowded and there's also kayaking there which is beautiful because we could see the manta-rays jumping. Would reccomend this place to anyone will for sure go back! Two thumbs up!
Paul (Sportquest Holidays) says:

Hello Victoria, Palma De Cortez is one of our most popular Big Game destinations as the fishing is awesome and its very reasonably priced for what you get. I found the food to be very pleasant and the staff very polite and kept our glasses full

Thanks for your comments

Regards

Paul
Stanley says:
Overall Rating:
Our group of four shared a condo at Palmas and had a great time. The food at the Bay View was excellent as was the service. We fished three days and had better sucess than a lot of other boats. Fishing reports indicated that the fishing was not the normal I had experienced in the past but we caught a lot of nice sized Dorado, some tuna, and one sailfish. All in all, this was a great place to stay. If you go to Los Barriles remember that you are in Mexico and accept that this is primarily a fishing resort. My wife and Daughter-in-law were very impressed and were the first to say they wanted to come back next year.
Paul (Sportquest Holidays) says:

Hi Stanley, thats very kind of you and we are very pleased you and your family had a brilliant stay. The fishing in Mexico seems to get better and better each year

Look forward to organising your next trip

Regards

Paul
Ahmed says:
Overall Rating:
Hi Paul
Thank you for arranging such a great trip to Mexico and hope my Panama trip lives up to this one. Although i arrived at the same time as a tropical storm this soon passed over and i only lost one day at sea. When we got out there things were a little slow to start with but after the second day it went mad….
I had all the species i went there for and can not thank you enough. i think the smiles in the pictures i sent you says it all.
Thanks again, Ahmed
Paul (Sportquest Holidays) says:

Hi Ahmed

Glad you managed to get back out there and unfortunately we can not control the weather, wish we could but really good to hear that you managed to achieve your targets.

When you called me from Mexico to say that there was a tropical storm and you were stuck in the hotel i looked at the weather for you and could see that it was due to pass very quickly and believe i heard you cheer

Look forward to hearing what you think of your next trip to Panama

Regards

Paul
Steven says:
Overall Rating:
Loved the place and fishing, if I had the choice I preferred to fish from the smaller boats. Your'e service was 100%, excellent. I will use your company again in the near future. You have so many options, Spoiled for choice.
Peter (Sportquest Holidays) says:

Steven, Thanks for all your great comments glad you both loved it so much. Yes there is lots of great trips to choose from I am sure we can keep you busy for a few years yet. Regards Peter
Charles says:
Overall Rating:
The inclusive meal plan was not what we were looking for as we were tied to just one restaurant so we opted out and got a credit which we used for extra fishing days. The food in town was great.
Some truely epic fishing with some great pictures
Paul (Sportquest Holidays) says:

Hi Charles

Many thanks for your feed back and we have suggested to the resort that they now offer a package that does not include a inclusive meal package so people are more free to choose which restaurant they dine in and even spend the odd night in the town, which has proven very popular

The fishing in Mexico is truly awesome and something that attracts lots of people. We look forward to assisting you and your family again next year

Regards

Paul
Steve says:
Overall Rating:
We had a great time the fishing was on top form. The resort is excellent with good boats and guides. The only negative comment would be. I know you may be tied down to certain airlines because of the destination etc, but American Airlines are not the greatest. Seats quite cramped on way out although we had a newer plane and a seat upgrade on way back so was a bit more comfortable. We missed our connecting flight on return leg due to American Airlines running late out of Mexico. We were put up by American Airlines in a hotel with meal vouchers. Apart from that yet another great holiday from you.
Mel (Sportquest Holidays) says:

Steve, thanks for your feedback and comments, we love looking after you on your trips again and again. So sorry about the missed flight connection due to a late arrival of one of the flights. It is always a balancing act trying to work out the best connection times, some customers want us to keep them down to the bare minimum and others would rather have a bit of tolerance just incase of a flight delay. We can use different airlines so when you look to return we can give you some alternatives to choose from. Regards Mel
Neil says:
Overall Rating:
Had a great time intense fishing and got some great photo's thanks i will be back.
Mel (Sportquest Holidays) says:

That what we like happy customers, looking forward in seeing the pictures and we will get you all booked back in straight away. Thanks Mel
Gavin says:
Overall Rating:
Another great trip on the sea of cortez, fishing accommodation first class, the new meal plan is not as good as previously, think when we go back we may look at half board.
Paul (Sportquest Holidays) says:

Than you Gavin for talking the time to come back to us and your comments, I will pass them on to the resort as a returning customer its good to get a comparison. Look forward in assisting you both again soon. Cheers Paul
Stephen says:
Overall Rating:
Both me and Helen had a great time just loved the place right on the beach and amazing fishing, we must go back and we will go back in 2014. I preferred the smaller boats to fish from as liked working with one crew. The food at the hotel was fine although the full board restricted you to a 1/5 of the menu unless you were prepared to pay a surcharge. It is my opinion that it might be better to package it as half board and go into the village for meals. However overall it was bloody amazing.
Peter (Sportquest Holidays) says:

Hi Stephen, so happy that you and Helen had a great holiday, I told you that you would both love it. In relation to food we can also offer this on a B/B basis and a H/B basis, however we have found most anglers like the FB option as they are to tired to go out in the evenings for food. Sorry if I forgot to mention the different board options to you both. Look forward in booking you both back up in 2014. Regards Peter
Richard says:
Overall Rating:
Just to say thank you for organising and recommending Sea of Cortez to us, we both had a great time and plenty of fish. Must go back.
Peter (Sportquest Holidays) says:

Richard, thank you for taking the time to complete your feedback, we are very pleased to hear that you both had a great time and we look forward in seeing your holiday pictures. We also look forward in assisting you in your future travels.

Regards Peter Collingsworth