Great Sailfish Company | Big Game Fishing | Guatemala
Overview
Guatemala is by far the most prolific and talked about Sailfish destination in the world, home to so many world records for Sailfish, it really is classed as the number one place in the world. With regular 50 shot days in peak season and 15 – 25 shots on a regular days, you will soon find yourself realising that this part of the world is a must visit Sailfish destination.
We all know that nothing is ever guaranteed in fishing, but this is about as close as you can get to perfection. Ever dreamt of teasing lit up Sailfish to within 20ft of the stern, multiple hook-ups and constant action? Then dream no more, as this is a fly fisherman's dream location.
The reason for the outstanding action is the vast amount of baitfish all year round and put this together with warm eddies, makes the ideal habitat for huge pods of Sailfish that are present year round. If you fancy a break from the Sailfish, then the Dorado and Tuna action is also world class and are the perfect species to target, if you wish to bring something home for the table. In addition to the Sailfish, you also stand the chance of the odd Blue Marlin. Inshore fishing is also very good and well worth a change as the Roosterfish, Wahoo and Cubera Snapper fishing is well worth a go.
The fishing grounds start pretty much as you leave the breakwater and can be as far out as 50 miles, although it is more common to find the fish in what we term as "The pocket" a deep water canyon that has huge drop offs ranging from 1000ft – 5000ft.
Our packages are all-inclusive; we will take care of you from the moment you land in Guatemala until we return you either to your hotel the evening prior to departure or to the airport on the day of departure. If you would prefer the luxury and privacy of a villa staffed with a personal chef, maid and waitress or the larger resort atmosphere of the Soleil Beach Resort, we will be happy to work with you to ensure that you enjoy the fishing trip of a lifetime.
To view all our saltwater destinations Click Here
Accommodation
The Soleil Resort prides itself on creating a very personal experience for all their visitors from the moment you step foot on the resort, to the moment you leave. You will feel like you have made many new friends, as the staff are some of the friendliest people you are likely to meet.
The resort is mainly owned by locals on a timeshare, so you will soon find yourself in relative solitude in the week and you may also be the only people at dinner, or the only one swimming in the pool during the week. The pace picks up at the weekend and this is when you will find most of the entertainment is scheduled for.
The rooms at the resort are very stylish and modern and all have air-conditioning and very comfortable beds. In the grounds of the resort, there are tennis courts and a large family pool only used by the resort guests.
Board: Full Board
Rooms: Single and double rooms
Telephone: In Room
Internet: In main lobby
Laundry: Chargeable
Power: 120 Volts
Air Conditioning: Throughout resort
Meals: Restaurant
Alcohol: Chargeable
Equipment Hire: Fly fishing equipment
Shop: Gift Shop
Cards Accepted: Debit & Credit cards
Cash Accepted: American Dollar
The Beach Villa is located in the grounds of the fantastic Soleil Resort famously known for great hosting and, of course, the world class fishing fleet they have. With it only being a short 10-minute drive away from the Marina Pez Vela, our guides will make sure you are transferred each day to our fleet of boats.
This new and very high spec villa has 4 bedrooms with 4 bathrooms and benefits from stunning Pacific Ocean views and direct access to the beach. This private Villa benefits from 24hr security to make sure you feel completely safe.
The Beach Villa is capable of sleeping up to 10 anglers with the addition of extra beds. It is a perfect place for larger groups to stay. The villa comes complete with its own staff from a personal chef, maid and waitress and they will cater to your every need. The villa is also stocked daily with snacks, juices, cold drinks, cigars, beers and of course wine.
So if you are looking for that something special then look no further than The Beach Villa in Guatemala.
Board: Full Board
Rooms: Single and double rooms
Telephone: In main villa
Internet: Free WiFi
Laundry: Chargeable
Power: 120 Volts
Air Conditioning: Throughout Villa
Meals: Dining room
Alcohol: Chargeable
Equipment Hire: Fly fishing equipment
Shop: Gift Shop
Cards Accepted: In main resort
Cash Accepted: American Dollar
Species Information
Sailfish
Season: October to May
Peak: January to March
Weight: 40LB to 180LB
Average Weight: 90LB

Blue Marlin
Season: November to April
Peak: April
Weight: 200LB to 800LB
Average Weight: 350LB

Black Marlin
Season: December to March
Peak: March
Weight: 200LB to 950LB
Average Weight: 400LB

Dorado
Season: April to October
Peak: August
Weight: 5LB to 60LB
Average Weight: 15LB

Yellowfin Tuna
Season: November to June
Peak: April to May
Weight: 5LB to 120LB
Average Weight: 20LB

Wahoo
Season: All Year
Peak: August
Weight: 10LB to 100LB
Average Weight: 30LB

Roosterfish
Season: All Year
Peak: August
Weight: 5LB to 100LB
Average Weight: 20LB

Suggested Itinerary
The below itinerary is only a suggested one as we have daily flights departing from the UK, therefore should you wish to extend your stay with either more fishing days or free days, the itinerary below can be tailored to suit.
DAY 1:
Depart UK (alternative routes available)
Arrive Houston
Depart Houston
Arrive Guatemala
Once you have arrived and collected your luggage, make your way to the arrivals hall where there will be one of Sportquest Holidays representatives waiting to transfer you to your hotel.
Transfer takes about 1.5 hours, drinks served.
Rest of the evening is yours to either relax or explore Guatemala's clubs and bars.
Overnight accommodation: Accommodation of your choice (Twin room) F/B
DAY 2: Fishing Day.
You will be served a full American breakfast before your transfer to the marina. Typical fishing day is 7 AM until 4 or 4:30 PM.
Lunch and beverages will be served on board the sportfishing boats.
Overnight accommodation: Accommodation of your choice (Twin room) F/B
DAY 3: Fishing Day.
In addition to the abundant Sailfish population, you will have the opportunity to catch Blue/Black Marlin, Yellowfin Tuna, Dorado, Roosterfish and Wahoo.
Overnight accommodation: Accommodation of your choice (Twin room) F/B
DAYS 4 & 5: Fishing Days.
After your breakfast our guides will take you out on the water to target the fishes of your choice either with the fly or lure.
Overnight accommodation: Accommodation of your choice (Twin room) F/B
DAY 6: Fishing Day.
After arriving back from your days fishing and some refreshing drinks, you will have a private transfer back to Guatemala City for your last night.
Overnight accommodation: Real Inter Continental Guatemala Hotel (Twin room) B/B
DAY 7:
Morning free to relax in and around your hotel. At around lunch time you will be picked up and transferred back to Guatemala International Airport for your return flight home.
Depart Guatemala
Arrive Houston
Depart Houston
DAY 8:
Arrive UK
Dates & Prices
Dates & prices are best viewed in landscape.
You can scroll the table left and right to view prices and availability.
Start Date
End Date
Days
Nights
Fishing
Angler
Non-Angler
Availability
01/07/2018
05/09/2018
8
7
5

£

5,101
On Request
Sold Out
06/09/2018
06/12/2018
8
7
5

£

4,101
On Request

Book Now

01/01/2019
30/04/2019
8
7
5

£

4,187
On Request

Book Now

01/05/2019
30/06/2019
8
7
5

£

4,287
On Request

Book Now

01/07/2019
05/09/2019
8
7
5

£

5,137
On Request

Book Now

06/09/2019
06/12/2019
8
7
5

£

4,137
On Request

Book Now
Price Match Promise
We are so confident that our packaged prices are the best available and offer great value for money.
If, however, you find an identical holiday available with any other fully bonded Tour Operator at a lower price, we will match that price.
Price Notes
Prices are based on four adults sharing transfers, fishing and two adults in a twin room for accommodation (unless otherwise stated) and are correct at the time of going to press. Subject to time of year or date and currency fluctuations, these prices may fluctuate slightly due to flight price increases or fuel surcharge.
ATOL
Holidays or flights booked with Sportquest Holidays Limited are protected by the Civil Aviation Authority by our ATOL bond (Number 6371). ATOL protects you from losing your money or being stranded abroad. It does this by carrying out financial checks on the firms it licenses and requiring a guarantee, called a bond.
Price Supplements
N/A
Still need some inspiration
Why not enjoy browsing our destinations in the comfort of your own home.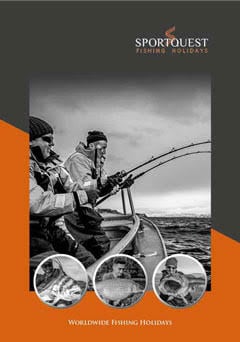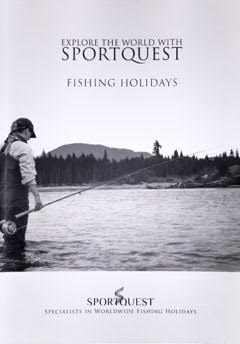 Request a free brochure
What's Included & Excluded
Included
All international flights
All necessary ground transportation.
Accommodation in our own private villa or the Villas del Pacifico Resort.
All-inclusive/all meals, open bar National drinks.
Weekend entertainment and disco at the resort.
Private villas come with your own chef, waitress and maid,
International liquors served.
Guided fishing (Captain and two mates) with conventional tackle, ballyhoo and lures.
Lunch, snacks and beverages on the boat.
Final night at the Inter-Continental 5 star Hotel in Guatemala City.
English to Spanish pocket dictionary.
Excluded
Personal holiday insurance
Personal items
Local Tips ($100 to $150 per day pr boat)
Airport departure tax
Personal expenses and any drinks/meals when staying in Guatemala City
Options
World Traveler Plus upgrades
Business Class upgrades
First Class upgrades
Boat upgrades
Quality fly fishing gear available for a nominal daily charge
Tour Notes
Visa
A machine readable passport with at least 6 months before expiry is required. No visa for UK citizens required.
Note: Because your flight involves travelling through the USA, you will be required before travel to complete an Electronic System Travel Authorisation (ESTA) online, which is compulsory for all USA Visa Waiver Programme (VWP) travellers before boarding an air or sea carrier to the USA.
Medical Requirements
Yellow fever, Malaria and Typhoid
Please Note
All details of visa and medical requirements are correct at time of press however please check these requirements for changes.
Departure tax
There is a $30 USD additional departure tax payable upon leaving Guatemala however this can change regularly.
Flight Route & Flight Time
UK – Houston (approx 9 hours)
Houston – Guatemala (approx 3 hours)
Baggage Allowance
Your actual allowance is based on both which airline you are flying with and also what class of seat you are travelling in. Normally in economy it is 1 checked bag, Premium Economy / Business 2 checked bags, First 3 checked bags. In addition to your checked bags you are also allowed 1 cabin bag and either 1-laptop bag or ladies handbag. The actual size and weight limit for bags is dependent on the airline. We therefore recommend that once your flights are booked you check on the airlines website for the up to date allowances.
If your itinerary includes private light aircraft or helicopter flights we will advise you on your baggage and weight allowance.
Transfer Time
Guatemala airport – Resort (approx 90 minutes)
Tour Reviews
Sportquest Holidays is proud to be different, and one way we stand out from the crowd is our tried and trusted information we provide our customers. This information is not just provided on our own personal experiences but also REAL CUSTOMER reviews.
We are the only fishing & shooting tour operator to operate our own review system whereby customers can review both the packaged holiday and also how we performed on each destination.
How This Destination Performed
How We Performed On This Destination
How Our Customer Feedback Works
See how our customer feedback works and our latest customer reveiws.
Read More
Write a Review
Have you ever visited this destination? Why not write a review and let everyone know how you rated their services?
Write a Review
Damien says:
Overall Rating:
Somedays we only had to travel a short distance but on others the boat journey was quite long.
The organisation of the complete operation is a real credit to you all, fantastic holiday so thank you.
Peter (Sportquest Holidays) says:

Thanks for talking to me and the feedback. As discussed on someday you have to travel further to find the current lines which change on a daily basis. As you experienced it is well worth the journey as your catches proved.

Hope to talk to you again soon.

Tight lines Peter
Hugh says:
Overall Rating:
The staff and crew on our holiday were out of this world. The fishing was incredible have never seen action big game fishing like this in our lives.
We raised so many fishing on a daily basis, at times the boat was complete chaos with us running around while others in the group were playing fish. At one point we had a triple hook up. We would love to return just need to start saving up fast.
Hugh
Paul (Sportquest Holidays) says:

Hugh

Ha ha I did warn you what this place is like, go at the right time of year with the correct moon phase and its going to be an amazing trip. I would have loved to have seen the triple hook up, next time take some video for us to share.

Regards Paul
Dave says:
Overall Rating:
Caught my first Sailfish on the fly and then ended up having 6 more all in 3 days fishing. Simply the best Sailfish fishing destination, great service, great guides and boats. Well worth the journey.
Peter (Sportquest Holidays) says:

Dave, congratulations on the sailfish on the fly. I can also remember my first one as if it was only yesterday. What next shall we look at a destination for Roosterfish next time. Cheers Peter
Peter says:
Overall Rating:
It was just mad from the time our lures hit the water, we had pods of Sailfish all over our baits. We will never forget it; what a trip. All we have left to say is a big thank you.
Peter (Sportquest Holidays) says:

Peter, thanks for the feedback and I am glad you boys had a blast. Thanks again and look forward in seeing you again.
Mr Pearl says:
Overall Rating:
Peter I know Mr Blacker is sending you a detailed report with some pictures. I just wanted to add my hughe thanks to your staff and all the crew. We had one of the best trips of our lives. I also think it will be hard to beat this.
Peter (Sportquest Holidays) says:

Hi, Yes I did receive Mr Blacker's report and all your pictures all I can say ios wow. I wish I had been on that trip with you guys.

Regards Peter
H says:
Overall Rating:
Hi Peter just a few lines to let you know how much we enjoyed our fishing trip to Guatemala from the minute we landed we were looked after by the rep who called himself jeremy so we would remember his name. To the time we were dropped back at the airport a week later.
The holiday surpassed our expectations the food the hotel & the weather. But the fishing was out of this world between the two of us we had 58 sailfish from about 80 pounds upto about 150 pounds & we had approx 25 to 30 Doradro up to about 28 pounds. we had a quick work out of the figures & that works out at 1 Sailfish every 30 minutes over the 5 days fishing not including the Dorado which were great fun & would have been good sport on light tackle. All the boats & there crew were fantastic & we left the marina bang on time every day so we got as much fishing as possible.
Thanks H Blacker
Ps we are saving our pennies for the next time.
Peter (Sportquest Holidays) says:

Wow thanks for the feedback and all the pictures, yes you boys did get into all the fish. One sailfish every 30 mins is just amazing. Save hard and we will see you again next year. Regards Peter
Ryan says:
Overall Rating:
Great lodge
Super guides and staff
Food and drink in abundance.
Some of the very best boat fly fishing in the world
Peter (Sportquest Holidays) says:

Ryan, thank you for taking the time to send in your feedback. I am so happy that both you and Mike had a great trip. Also thanks for all the pictures, what an amazing trip.

Kind Regards Peter
PJ says:
Overall Rating:
Peter just got back from my trip and just wanted to let you know how sore my back is, it was not from the long off road drive but from playing too many fish. Must say a great trip just wish we could get a helicopter to fly us in.
Peter (Sportquest Holidays) says:

Dr White, thanks for the feedback and the great pictures, i have added them all to our website. Also thank you for your continued business.

Kind Regards Peter
Neil says:
Overall Rating:
Only complaint was on the flight over Alcohol was for purchase only by plastic only no cash accepted. Fishing in the mornings was full on, but for some reason the afternoon bite was quite. We all had a great holiday thank you.
Mel (Sportquest Holidays) says:

Neil, thats strange in relation to the drinks on the flights. You flew with united we will make sure we get this added to peoples pre departure to make sure anyone travelling is carrying a credit card. Long flight with no alcohol is not joke. Glad you all got plenty of action with the sailfish, in relation to the bite being quite in the afternoon these things can happen, it can also be the other way around. Glad that you all enjoyed the holiday and look forward to seeing your pictures. Regards Mel