Overview
Category: Saltwater Fly Fishing


For customers who are looking for a unique experience when coming to Belize, this twin-centre trip is one of our most popular trips, you start at San Pedro and finish at Water Caye, giving you some of the best Tarpon, Bonefish and amazing chances at Permit that can be found anywhere.
San Pedro is a warm, friendly town that defines the word "casual." Until the last decade, the fly fishing around this area had been a well-guarded secret. However, once news of the quality of the Tarpon and Bonefishing started to get out, the area became world famous in just a few short years.
There are few better places on earth to fish for Tarpon because when these fish start to migrate out onto the flats and channels, they provide the fly angler with great opportunities for sight casting.
For the second part, you move twelve miles off the coast of Dangriga. Here sits an idyllic island with some unbelievable fishing where Permit, Bonefish and Tarpon are found in great abundance. The entire area is littered with small mangrove islands that hold a huge variety of game fish.
The Permit fishing, in particular, is nothing short of incredible and it's not uncommon to see 25 to 40 Permit per day. There are also several schools of Bonefish that live around the island and you can wade out on the flats behind the resort to get the kinks out of your casting stroke while casting to tailing fish.
Sportquest Holidays has combined this great destination and great fishing with great accommodation planning everything for you down to the last detail.
If you have any questions on the saltwater fly fishing trip we offer then contact us in the office, our experienced team will be happy to help you with any queries you have. Additionally, you can request a free brochure.
Accommodation
Oceanside in the town of San Pedro, on a beautiful island Ambergris Caye, you can find Ocean Tide Beach Resort. This resort has a beachside pool and bar – all with stunning views of the largest living barrier reef in the world. Facilities at the resort include free Wi-Fi throughout the resort, a tour desk ready to schedule all of your island activities, laundry service, bar and restaurant. With only 12 rooms, this small resort can give everyone its personal attention.
Each room in the resort features air-conditioning, flat screen cable TV and mini fridge. The bathrooms include a bathtub shower combo. Every room has ocean views and just steps to the beach. Rooms on the 2nd and 3rd floor have a common balcony with chairs available to enjoy the ocean breeze along with incredible views.
An array of activities can be enjoyed while staying here. Snorkelling, scuba diving, mainland tours, Mayan Ruins are just few to name.
The Ocean Tide Beach Resort is walking distance to many shops, bars and restaurants within downtown San Pedro. San Pedro Airport can be reached in a 5-minute drive. Golf carts and the main island transportation are available upon request at an additional cost.
Board: Bed & breakfast
Rooms: Twin rooms
Telephone: Main reception
Internet: WiFi
Laundry: Nominal charge
Power: 110 volt
Air Conditioning: Throughout
Meals: In dining room
Alcohol: Main bar (chargeable)
Cash Accepted: US Dollar
The Blue Marlin Lodge is a rustic and charming dedicated diving, fishing, and relaxation resort. The grounds occupy a sizable portion, from beachfront to lagoon, of a small, striated coconut and pine covered islet – Southwater Caye . The property includes a lagoon-side dive storage shack and boat docks, a clubhouse restaurant, bar and deck, two guest apartments with nine guest rooms, three domed cabins and five seaside cottages facing the trade winds.
Inside the thatched roof, open-air clubhouse is the funky island bar, complete with pool table and the adjacent Charlie's dining room, a casual setting with a touch of elegance. The meals, three times a day plus afternoon snacks, are remarkable. The menu takes advantage of island seafood and local fruit. Lunch and dinner are served family style; breakfast is cooked to order. A fresh pot of hot coffee is always waiting.
The property features white sand beaches, groves of coconut palms, snorkeling in the lagoon and SCUBA diving from the Oceanside, a distance of only 1,500 feet. Incidentally, insects like sandflies are practically nonexistent on the island. The beautiful tropical island is picturesque; the landscape is natural, the grounds are clean and manicured. The palms and pines are residence to various island and seabirds, including the resort's funny and friendly pelicans, which spend most of the day preening and dive bombing for small fish in the lagoon.
All guestrooms are cozy, cool and comfortable with fans. The domed cabins are spacious and air-conditioned. The beach cabins are newest; all wood and air-conditioned with handsome tropical interiors and mounted on posts at the edge of the sea. All accommodation types feature en suite bathroom (tub or shower) with hot & cold water, air-condition and fan ventilation, and bath toiletries (soap, shampoo, conditioner). Bedding configuration varies from King Bed or Queen Bed to multiple bedding (King & Queen or Double).
The resort's total capacity is 32.
Board: Full board
Rooms: Twin & single rooms
Internet: WiFi
Laundry: Nominal charge
Power: 110 volt
Air Conditioning: In rooms
Meals: In Charlie's restaurant & bar
Alcohol: In bar and room mini bar
Shop: Onsite gift shop
Cards Accepted: Credit & debt cards
Cash Accepted: US Dollar
We use a variety of hotels in or around Miami airport for your overnight stay as it allows you to break up the journey if you so wish to do so.
All hotels that we use are a minimum of 3 stars and will include all the basic facilities listed below. If you wish, we can discuss, which hotel to use to suit your own personal requirements.
Board: Bed & breakfast
Rooms: Single, double & twin available
Telephone: In room
Internet: Free in lobby
Laundry: For a nominal charge
Power: 110 volt in rooms
Air Conditioning: Throughout hotel
Meals: Breakfast in restaurant
Alcohol: Available to purchase
Cards Accepted: Debit & credit cards
Cash Accepted: US Dollars
Species Information
Bonefish
Season: All Year
Peak: March to June
Weight: 2LB to 13LB
Average Weight: 4LB

Permit
Season: All Year
Peak: March to June
Weight: 1LB to 60LB
Average Weight: 9LB

Tarpon
Season: All Year
Peak: May to June
Weight: 5LB to 150LB
Average Weight: 20LB

Snook
Season: All Year
Peak: March to June
Weight: 2LB to 10LB
Average Weight: 4.5LB

Suggested Itinerary
The below itinerary is only a suggested one as we have flights departing from the UK everyday, therefore should you wish to extend your stay with more fishing days or adding more nights in Belize, the itinerary below can be tailored to suit.
DAY 1:
Depart UK (alternative routes available)
Arrive Miami
On arrival at Miami Airport, take a taxi to your overnight hotel.
Overnight accommodation: Miami Airport Hotel (Twin Rooms) B/B
DAY 2:
Depart Miami
Arrive Belize
On arrival our Sportquest representative will meet and escort you to your onward connection flight. (This is a 15 min. scenic flight)
On arrival at San Pedro Airport, our representative will escort you to your hotel.
The rest of the afternoon and evening is yours to enjoy.
Overnight accommodation: Ocean Tide Beach Resort (Twin Rooms) B/B
DAYS 3 TO 5: Fishing Days.
After a full breakfast, depart with your guide for a full 8 hours fishing on the numerous flats.
Over these three days you will be targeting Bonefish, Tarpon and Permit.
Overnight accommodation: Ocean Tide Beach Resort (Twin Rooms) B/B
DAY 6:
After a full breakfast, check out of your hotel and then our representative will meet you and escort you back to San Pedro so you can catch your flight to the coastal town of Dangriga.
The scenic flight is only 15 minutes long.
On arrival a waiting taxi will take you the short ride down to the waterfront.
At the waterfront, a waiting water-taxi will take you out to the island.
As you take in the scenery on the half-hour boat ride from Dangriga, you will begin to get a sense of the fly fishing opportunities that await you here.
The rest of the day is yours to relax on our beautiful island or for those still with energy, try the flats at the back of the island where great Bonefish fishing is found; giving you a chance to stretch those lines.
Overnight accommodation: Blue Marlin Lodge (Twin Rooms) F/B
DAYS 7 TO 9: Fishing Days.
After a full breakfast, depart with your guide for a full 8 hours fishing on the numerous flats.
Over these three days you will mainly be targeting Permit.
Overnight accommodation: Blue Marlin Lodge (Twin Rooms) F/B
DAY 10:
After a full breakfast you will take your water taxi back to Dangriga, then a short taxi back to the airstrip for your return flights to Belize City airport.
Depart Belize
Arrive Miami
Depart Miami
DAY 11:
Arrive UK
Dates & Prices
Remember that Sportquest Holidays' services are completely FREE! When you book a trip with Sportquest Holidays, you never pay more than when you book directly with the lodge and flights independently. Plus what's more if you book with Sportquest Holidays your holiday is protect by our ATOL and the Travel Package Regulations Act. To see more details CLICK HERE.
Dates & prices are best viewed in landscape.
You can scroll the table left and right to view prices and availability.
Start Date
End Date
Days
Nights
Fishing
Angler
Non-Angler
Availability
01/03/2019
30/09/2019
11
10
6

£

5,078
On Request

Book Now

01/03/2020
30/09/2020
11
10
6

£

5,247
On Request

Book Now
Price Match Promise
We are so confident that our packaged prices are the best available and offer great value for money.
If, however, you find an identical holiday available with any other fully bonded Tour Operator at a lower price, we will match that price.
Price Notes
Prices are based on two adults sharing transfers, fishing and accommodation (unless otherwise stated) and are correct at the time of going to press. Subject to time of year or date and currency fluctuations, these prices may fluctuate slightly due to flight price increases or fuel surcharge.
ATOL
Holidays or flights booked with Sportquest Holidays Limited are protected by the Civil Aviation Authority by our ATOL bond (Number 6371). ATOL protects you from losing your money or being stranded abroad. It does this by carrying out financial checks on the firms it licenses and requiring a guarantee, called a bond.
Price Supplements
N/A
Still need some inspiration
Why not enjoy browsing our destinations in the comfort of your own home.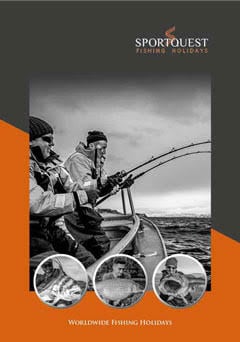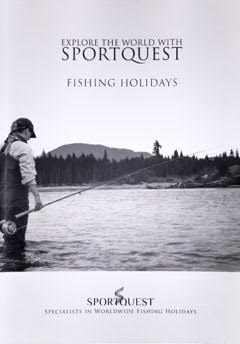 Request a free brochure
What's Included & Excluded
Included
All international flights
All internal flights
Airport Transfers
All accommodation as per itinerary
6 days fishing
All meals at Lodge
Excluded
Personal holiday insurance
Alcoholic beverages
Fishing tackle
Tips for guides and all camp staff
Departure tax
Options
Flight upgrades
Additional nights either at lodge or any Belize hotel
Single room upgrades
Tour Notes
Visa
No visa for UK citizens required.
Note: Because your flight will involve travelling into the USA, you will be required before travel to complete an Electronic System Travel Authorisation (ESTA) online, which is compulsory for all USA Visa Waiver Programme (VWP) travellers before boarding an air or sea carrier to the USA.
Medical Requirements
No vaccinations currently required
Please Note
All details of visa and medical requirements are correct at time of press however please check these requirements for changes.
Departure tax
There is a $35 USD additional departure tax payable upon leaving Belize however this can change regularly.
Flight Route & Flight Time
UK – Miami (approx 9 hrs), Miami – Belize City (approx 2 hrs), Belize City – San Pedro (approx 15 min.), San Pedro – Dangriga (approx 15 min.)
Baggage Allowance
Your actual allowance is based on both which airline you are flying with and also what class of seat you are travelling in. Normally in economy it is 1 checked bag, Premium Economy / Business 2 checked bags, First 3 checked bags. In addition to your checked bags you are also allowed 1 cabin bag and either 1-laptop bag or ladies handbag. The actual size and weight limit for bags is dependent on the airline. We therefore recommend that once your flights are booked you check on the airlines website for the up to date allowances.
If your itinerary includes private light aircraft or helicopter flights we will advise you on your baggage and weight allowance.
Transfer Time
San Pedro airport – Ocean Tide Beach Resort (approx 5 mins)
Dangriga airport – Blue Marlin Lodge (approx 45 mins)
Tour Reviews
Sportquest Holidays is proud to be different, and one way we stand out from the crowd is our tried and trusted information we provide our customers. This information is not just provided on our own personal experiences but also REAL CUSTOMER reviews.
We are the only fishing & shooting tour operator to operate our own review system whereby customers can review both the packaged holiday and also how we performed on each destination.
How This Destination Performed
How We Performed On This Destination
How Our Customer Feedback Works
See how our customer feedback works and our latest customer reveiws.
Read More
Write a Review
Have you ever visited this destination? Why not write a review and let everyone know how you rated their services?
Write a Review
Tony says:
Overall Rating:
We loved the contrast.
San pedro is relaxed but has lots of life, however Water Caye is a real getaway from it all.
There was only 8 customers on the whole island when we were there.
Peter (Sportquest Holidays) says:

Tony they are also two of my favourite places have very fond memories of them with lots of fish.

Reagards
Stanley says:
Overall Rating:
This was a two centre trip which gave us the best of both worlds. The best Bonefish, Tarpon and permit fishing on the fly ever.
Downside is quite a bit of travelling to and fro, but for us that was all part of the trip. But we could see that others might not like that.
So if you do not mind travelling and what the best of both worlds we would highly recommend the trip.
Can not return next year for family reasons but count on us returning the year after.
Thanks for a really nice holiday.
Peter (Sportquest Holidays) says:

Stan, So glad you liked the twin centres trip, when I was talking to you I thought it was perfect for your group. So happy when things work out well.

Until next time

Paul says:
Overall Rating:
Fishing on top form and food was just stupendous, just loved it all.
Peter (Sportquest Holidays) says:

Paul a pleasure as always my friend, whats next on the list ? Peter
S says:
Overall Rating:
Thanks to Richard and his team and thank you for looking after us all. Great top class trip had by all.
Peter (Sportquest Holidays) says:

Simon, glad you got the chance to meet Richard, he is a great guy and takes very good care of everyone. PS thanks for the pictures, nice Permit. Regards Peter
Anthony says:
Overall Rating:
Chill and relax, that's what we wanted to do and that is what you gave us. Could of not asked for more.
Peter (Sportquest Holidays) says:

Thanks Tony, great talking on the phone, look forward in seeing you again soon. Peter
Bill says:
Overall Rating:
Unfortunately we had some horrible weather during our trip which did make for some challenging fishing. We preferred the second of the locations as the fishing and guide was much better. We could not fault his efforts for he had us up at dawn and he never stopped until it was getting Dark. It was nice to see a guide put in extra effort when the fishing was tough. Much better than the guides at San pedro.
Peter (Sportquest Holidays) says:

Bill, thank you for taking the time to talk to me on the telephone. Yes you and unfortunately about 30 other of our customers got dealt the same bad weather that week. It was the same in Cuba, Belize and Bahamas. I will talk to the guides in San Pedro and make sure they are putting in as much effort as our guides at water caye, otherwise I will just change the guides. I look forward in helping you both plan your next trip.

Kind Regards Peter
Ian says:
Overall Rating:
Top of the world is how we all felt, fishing our way down the Belize coast, such a variety of fishing
Peter (Sportquest Holidays) says:

It was a pleasure to put such an exciting trip together for you and your fishing buddies.

Whats next???

Look forward to speaking with you next time

Regards

Peter
Ian says:
Overall Rating:
We both enjoyed the trip although it was nearly ruined from the beginning with lost luggage, it is a shame that there is not much tackle available with the guides when these things happen. The guide on the last part of the trip was not as good as the first destination.
Peter (Sportquest Holidays) says:

Ian, you are not having much luck with airlines, with delays and lost luggage on your last few trips. I am really sorry for this with airlines but as you know and we have talked about this, it is nothing we have direct control over (Boy i wish we did) I have passed all your comments on about guides and tackle to our operators in Belize. I will work on making sure we have loan equipment available in the future for these sort of issues. So thanks for pointing this out to me. I am looking forward in hosting you to Christmas Island, soon Regards Peter
John says:
Overall Rating:
The fishing and accommodation was excellent we had a great holiday thanks. The only negative point was on the way out. The La Quinta Inn in Miami is a poor choice as a stop over hotel.There is no bar or restaurant within the hotel,leaving us to have to go out into the Miami night after a 9 hour flight and additional 3 hours to clear customs/immigration, to find food and drink.
Peter (Sportquest Holidays) says:

John, Thank you for talking the time to comment and talk to me on the phone. I am glad that you enjoyed your holiday and look forward in seeing your pictures. In relation to the hotel, the service they offer has changed so now do not offer food or drink to late arrivals. We have therefore changed the overnight hotel to Hyatt House Miami Airport. This hotel is now getting great reviews. Customs at Miami airport is famous for being long and drawn out. I am sorry about these delays but its the only route we can get our customers into Belize. I look forward in assisting you and your partner again soon. Kind Regards Peter