Overview
Category: Big Game Fishing, Popper & Jig Fishing


The Namibian coast boasts one of the largest populations of Bronze Whaler Sharks in the world.  These huge sharks can reach well over 400lbs. You will be targeting them from the shore on heavy surfcasting tackle and bait. The Bronze Whaler is immensely strong and puts up one of the best shore fights you will ever have.   Along with the Bronze Whaler are the prehistoric-looking Seven-Gilled Cow Shark, the Spotted Gully Shark, huge Smoothhounds, Lesser Guitar Fish, various Rays, Kabeljou, Steenbras and other smaller species.
Location
Shore-based Shark fishing in Namibia takes place from the beach along the Skeleton Coaso.  The coast sits in the cold, nutrient-rich Benguela current of the Southern Atlantic and that, coupled with the hot Namib desert that extends the entire length of the Namibian coastline, means frequent morning fog, dropping the temperature down to comfortable levels.  Shipwrecks adorn the coastline, including some quite recent ones which make for some amazing photographs. The cold current brings a mass of plankton which in turn, brings the fish and other aquatic species.  Four species of Dolphins, Cape Fur Seals, Whales (Southern Right, Killer and Humpback plus others) and Leatherback Turtles are all found along the coastline along with a massive variety, and amount, of bird species including South African Penguins in the desert!
Fishing
You will be fishing from the shore on long sandy beaches targeting the huge Bronze Whaler Sharks that live here, these fish can grow in excess of 400lb's and once hooked will give you a fight you will never forget. Along with the massive Bronze Whaler sharks that inhabit this stretch of coastline you will also be able to target some of the smaller species that live here on lighter tackle. These include Spotted Gully Sharks, Smoothhounds, Eagle Rays, Sand Sharks and Kabeljou. Rods are typically 14' one piece and fitted with large multipliers to hold plenty of line. The baits for the bronze Whalers are big and bloody and these are either cast out or flown out using a drone to distances in excess of 250m.  Lighter setups are used for other species like the rays and Kabeljou. So if you are looking for your very next full on a fishing adventure then why not give this a go it is one of if not the best shore-based Shark fishing experience in the world.
Guides
Simon McGowan: Owner/Operator/Guide/Skipper. An avid angler since the age of three, moving to Namibia was the logical choice to pursue a career in angling. Fully qualified deep sea skipper and IGFA approved Captain/Guide; the only one in Namibia. Manages the Namibian Ladies Teams at local, regional and full international level competing against all other International Ladies Teams across the globe. Sharon McGowan: Guesthouse Manager/Head Chef. In charge of all our guest's accommodation requirements and the guesthouse. She is a top chef ensuring all our guests are perfectly catered for no matter what the guest's requirements may be. A keen angler also, she fishes in a number of competitive challenges. We have comfortable, four-wheel drive vehicles that are used to drive onto the beaches meaning we can carry everything needed for a day out.
If you have any questions on any of the Namibia Shark Fishing we offer then contact us in the office, our experienced team will be happy to help you with any queries you have. You can also view all of our shark fishing destinations here.
Accommodation
Simons guesthouse boasts full bar facilities, a pool table and DSTV are available to help you unwind after a days fishing, our resident chef can provide top quality meals either from the oven or from the BBQ.
The speciality is fresh caught fish as well as a variety of other meals. Our chef excels in all types of cooking and can cater for any taste. Vegetarian, vegan and any other type of dish can all be prepared for you.
You will be sleeping in modern well furnished twin rooms ensuring that you get the best nights sleep after doing battle with big sharks all day.
Full freezing facilities are available to freeze down your catch along with fish cleaning areas
Sea Ace Fishing Adventures CC is fully compliant with all requirements of the Namibian Tourism Board (registration number BBF00175).
Board: Full Board Including Drinks
Rooms: We have 3 twin rooms, 1 double room and I double room with an extra room. All rooms can be made twin. All rooms are en-suite.
Telephone: There is a land line but calls are expensive to the UK. We have free wi-fi for WhatsApp etc. which is, of course, free
Internet: Yes free and fast
Laundry: Yes and is included
Power: South African round pin (available at Boots or used to be at least) 220v
Meals: Cooked by in house chef, specify any dietary requirements
Alcohol: Bar in guesthouse
Equipment Hire: Equipment Provided
Cash Accepted: South African Rand
Freezer Room: Freezer area to freeze down your catch
Filleting Area: Fish cleaning areas
Species Information
Bronze Whaler Shark
Season: October to May
Peak: January to February
Weight: 427lb
Average Weight: 176lb

Seven-Gilled Cow Shark
Season: April to December
Peak: September and October
Weight: 214lb
Average Weight: 66lb

Spotted Gully SHark
Season: All Year
Peak: All Year
Weight: 94lb
Average Weight: 36lb

Smoothhounds
Season: All Year
Peak: April to December
Weight: 64lb
Average Weight: 30lb

Lesser Guitar Fish
Season: All Year
Peak: December to April
Weight: 13lb
Average Weight: 4lb

Kabeljou
Season: All Year
Peak: Oct - Dec & March - April
Weight: 63lb
Average Weight: 20lb

Steenbras
Season: All Year
Peak: January to April
Weight: 53lb
Average Weight: 28lb

Suggested Itinerary
The below itinerary is only a suggested one, as we have daily flights departing from the UK, therefore should you wish to extend your stay with either more fishing days or free days, the itinerary below can be tailored to suit.
Day 1:
Depart UK (Alternative routes available)
DAY 2:
Arrive Johannesburg
Depart Johannesburg
Arrive Rooikop
Once you have arrived, make your way through passport control and follow the signs for baggage collections. Once you have collected your bags make your way to the arrivals hall where a Sportquest Holidays representative will be waiting to transfer you the short drive to your accommodation. (Transfer approx. 1hour)
Depending on what time your flight arrives you will be taken out for a few hours fishing.
Overnight accommodation: Guest House F/B
DAYS 3 & 4: Fishing Days
After breakfast you will be taking to your first fishing marks by 4×4. Your guide will then give you a quick run down on how to fish for some of these huge Sharks.
Given what species you are targeting, the fishing methods throughout the week may differ.
At around 17:00 you will then be transferred back to the guesthouse
Overnight accommodation: Guest House F/B
DAYS 5 & 6: Fishing Days
Times of the fishing are completely flexible and if the bite is good then the days will be longer and some days you may even fish in to the dark which will mean a later start in the day.
Overnight accommodation: Guest House F/B
DAYS 7 & 8: Fishing Days
As there are many different styles of fishing, your guide will try and cover as many as possible with you during your week so you can see different methods that you may never of seen before. As of 2018 the guides will even be using drones to take your baits out at range, further than you could cast.
Overnight accommodation: Guest House F/B
DAY 9:
Once you have checked out of your guesthouse, you will then be transferred back to Rooikop airport for your return flights. (Transfer approx. 1hour)
Depart Rooikop
Arrive Johannesburg
Depart Johannesburg
DAY 10:
Arrive UK (Alternative route available)
Dates & Prices
Remember that Sportquest Holidays' services are completely FREE! When you book a trip with Sportquest Holidays, you never pay more than when you book directly with the lodge and flights independently. Plus what's more if you book with Sportquest Holidays your holiday is protect by our ATOL and the Travel Package Regulations Act. To see more details CLICK HERE.
Dates & prices are best viewed in landscape.
You can scroll the table left and right to view prices and availability.
Price Match Promise
We are so confident that our packaged prices are the best available and offer great value for money.
If, however, you find an identical holiday available with any other fully bonded Tour Operator at a lower price, we will match that price.
Price Notes
Prices are based on two adults sharing transfers, fishing and accommodation (unless otherwise stated) and are correct at the time of going to press. Subject to time of year or date and currency fluctuations, these prices may fluctuate slightly due to flight price increases or fuel surcharge.
ATOL
Holidays or flights booked with Sportquest Holidays Limited are protected by the Civil Aviation Authority by our ATOL bond (Number 6371). ATOL protects you from losing your money or being stranded abroad. It does this by carrying out financial checks on the firms it licenses and requiring a guarantee, called a bond
Price Supplements
Still need some inspiration
Why not enjoy browsing our destinations in the comfort of your own home.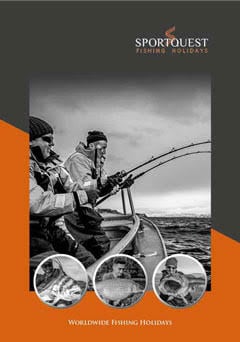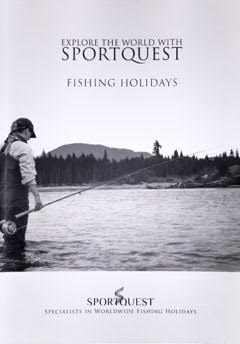 Request a free brochure
What's Included & Excluded
Included
All international flights
All internal flights
Airport Transfers
6 days fishing
Professional fishing guide
Transfer from guesthouse to fishing (4x4 vehicle)
All necessary fishing tackle supplied
All baits
All accommodation as per itinerary F/B
All drinks at the guest house and whilst fishing on the beach
Excluded
Personal holiday insurance
Personal items
Laundry service
Options
World Traveler Plus upgrades
Business Class upgrades
First Class upgrades
Single room upgrade
Tour Notes
Visa
A machine readable passport with at least 6 months before expiry is required. No visa for UK citizens required.
Medical Requirements
No vaccinations currently required
Please Note
All details of visa and medical requirements are correct at time of press however please check these requirements for changes.
Departure tax
There is no additional airport departure tax when leaving Rooikop
Flight Route & Flight Time
UK – Johannesburg (approx 11 hrs) Johannesburg – Rooikop (approx 1 hr 15 mins)
Baggage Allowance
Your actual allowance is based on both which airline you are flying with and also what class of seat you are travelling in. Normally in economy it is 1 checked bag, Premium Economy / Business 2 checked bags, First 3 checked bags. In addition to your checked bags you are also allowed 1 cabin bag and either 1-laptop bag or ladies handbag. The actual size and weight limit for bags is dependent on the airline. We therefore recommend that once your flights are booked you check on the airlines website for the up to date allowances.
If your itinerary includes private light aircraft or helicopter flights we will advise you on your baggage and weight allowance.
Transfer Time
Rooikop – Guesthouse (approx 1 hour)
Questions & Answers
Where is the destination?
The area you will be fishing is in and around Henties Bay in Namibia situated on the Western Coast of Africa.
Where will I fish?
Here you will be fishing from the shore at many different marks with big baits, mainly for the many shark species that inhabit these waters but also for other various species that swim here.
How long does it take to reach the fishing grounds?
You will be transported to the grounds in a vehicle, depending on the grounds you could be as close as a few minutes drive or a bit further depending on conditions.
What fish will I catch?
The main species you will be targeting are the huge Bronze Whaler sharks that patrol these waters but you also have the chance of catching Seven gilled cow sharks, Spotted gulley sharks, Smooth-hounds, Guitarfish, Kabelijou and Steenbras.
How many fish will I catch?
Your catch rate will vary depending on what species you want to target but the average weight of Bronze Whaler sharks here is 176lb. So you will see some massive fish.
How will I fish?
You will be fishing from the shore using big baits for the sharks. Your baits will be taken out by a drone which will drop them beyond the surf line to reach the optimum fishing area. Each person has a rod and nobody will be forced to take a timeout so others can fish.
Do the guides speak English?
Yes perfect English.
Who is best suited to this destination?
The angler who wishes to target monster fish from the shore.
What skill level is required?
A basic understanding of fishing from the shore is all that is required.
How physically demanding is this trip?
You will be fishing in hot weather and these fish really pull back so this fishing is fairly physical.
When is the best time to go?
October through to April is when we offer dates and anywhere within these are the best times to go.
How to get there?
Flights leave the UK from Heathrow and stop off in Johannesburg before heading on to Rooikop airport Namibia
You will then be picked up by the guide and transferred to your accommodation (approx 1 hour).
What is the accommodation like?
Simons guesthouse boasts full bar facilities, a pool table and DSTV are available to help you unwind after a days fishing. You will be sleeping in modern well-furnished twin rooms ensuring that you get the best nights sleep after doing battle with big sharks all day.
What is the food like?
The speciality is freshly caught fish as well as a variety of other meals. Our chef excels in all types of cooking and can cater for any taste. Vegetarian, vegan and any other type of dish can all be prepared for you.
Does the lodge provide fishing tackle?
Yes all tackle is provided.
Is internet and phone signal available?
Phone signal is available and the Wifi is free and fast.
Are there other activities available?
Yes, if you want we can also arrange extra days out on Safari.
How much does it cost?
We offer the complete package including all flights and transfers. To view all prices & availability click the "Dates & Prices" Tab above.
Alternatively, if you wish to arrange all your own travel we can book just the lodge and fishing for you.
Tour Reviews
Sportquest Holidays is proud to be different, and one way we stand out from the crowd is our tried and trusted information we provide our customers. This information is not just provided on our own personal experiences but also REAL CUSTOMER reviews.
We are the only fishing & shooting tour operator to operate our own review system whereby customers can review both the packaged holiday and also how we performed on each destination.
How This Destination Performed
How We Performed On This Destination
How Our Customer Feedback Works
See how our customer feedback works and our latest customer reveiws.
Read More
Write a Review
Have you ever visited this destination? Why not write a review and let everyone know how you rated their services?
Write a Review
Duane says:
Overall Rating:
From what i can make out the fishing in Namibia is still good. Simon Mcgowan does a great job keeping the dream alive for UK anglers and other anglers from around the world.
Ever since watching the John Wilson and Henry Gilbey TV programmes I've always wanted to go out there and give it a try for myself.
Job done
Matt (Sportquest Holidays) says:

Hi Duane

Thanks for the great feedback.