Overview
Category: Popper & Jig Fishing, Saltwater Fly Fishing


Silver King Lodge in Costa Rica has over the last few years built a reputation as one of the best huge Tarpon destinations around the world. Silver King Lodge is located in a lush tropical environment on the banks of the Rio Colorado on the northeast coast of Costa Rica.
Colorado River runs from Lake Nicaragua and is coloured a brown murky appearance and in each day it empties thousands of gallons of fresh water in to the sea and is packed full of fish attracting nutrients. Where the murky brown water hits the blue waters of the open ocean, it gives all the Sardines and other baitfish the perfect place to hide.
This daily food chain is the source to hundreds of fish with the Tarpon being at the top of the chain and this gathering of baitfish is the reason why the Tarpon reach such huge sizes and on every trip, there is every chance of hooking fish between 120Lb to 200Lb.
Although most anglers head to this area for the amazing Tarpon fishery and the chance of 20 or so hook-ups a day, sometimes something a little calmer is required and that's why our guides have researched further upstream in freshwater and have found some amazing little rivers that hold fish such as 'Calba', commonly known as Snook, which migrates upstream to spawn these fish average around 6-8Lb.
The other species that are on offer just offshore are Dorado, Tuna, Wahoo, Sailfish and Marlin. Whether you are a fly or lure angler and are looking for the best Tarpon fishing on this planet and possibly the chance of some fantastic offshore fishing, then Silver King Lodge is the place for you.
If you have any questions on any of the saltwater fly fishing holidays we offer then contact us in the office, our experienced team will be happy to help you with any queries you have. Additionally, you can request a free brochure.
Accommodation
Silver King Lodge can be found in the second largest wildlife sanctuary in Costa Rica and the guests, who stay there, are in an ecological paradise Each day guests have the opportunities of seeing many rainforest species. The lodge has a fantastic swimming pool with a feature water fall and is the perfect place to spend a couple of hours relaxing, whilst listening to the sounds of the forest. You can also benefit from the enclosed Jacuzzi, where the staff will bring you hors d'oeuvres and very cold drinks.
The lodges spacious duplex air-conditioned cabins are very tastefully decorated and each come with two full sized beds. They are also well equipped with ceiling fans, reading lamps and the tiled bathroom has a hot shower. The lodge has two US connected satellite phones and fax machines as well as satellite television to keep up to date with your favourite sports.
The beautiful restaurant is decorated in exotic native hardwoods and bamboo ceilings, where you will enjoy some local and international cuisine, from tasty home made breads and tasty pies, to fine dining all served by amazing staff. All soft drinks, local beers and liquor are free of charge.
Board: Full board
Rooms: Single & double available
Telephone: In Lobby
Internet: Free WiFi
Power: 120 Volt
Air Conditioning: In room
Meals: Restaurant
Alcohol: Included
Equipment Hire: Conventional Tackle Included
Shop: Tackle & gift shop
Cash Accepted: American Dollars
Courtyard by Marriott San Jose
The Courtyard by Marriott hotels offer very modern rooms featuring all the most up to date media equipment, so you can keep up to date with your emails or sporting events. Located just 4 minutes from San Jose International airport, we think it is the best for quick overnight stays. Team this with all the amenities that you would expect from a large hotel and you will find a great hotel.
The courtyard hotel was designed with comfort and entertainment in mind and once you have stayed in their hotel, you will always look at other locations that they offer. You can even keep up your gym whilst staying here, as they offer a 24hr gym. As you can see, everything is taken care of at the Courtyard by Marriott Hotel in San Jose.
Board: Bed & breakfast
Rooms: Single & double available
Telephone: In room
Internet: Free WiFi
Laundry: Chargeable
Power: 120 Volt
Air Conditioning: Throughout hotel
Meals: Restaurant
Alcohol: Chargeable
Cards Accepted: Debit & credit cards
Cash Accepted: American Dollar
Species Information
Tarpon
Season: January to June & September to November
Peak: September to November
Weight: 50LB to 210LB
Average Weight: 90LB

Snook
Season: All Year
Peak: September to November
Weight: 1LB to 40LB
Average Weight: 8LB

Suggested Itinerary
The below itinerary is only a suggested one, as we have daily flights departing from the UK, therefore should you wish to extend your stay with either more fishing days or free days, the itinerary below can be tailored to suit.
DAY 1:
Depart UK (alternative routes available)
Arrive Miami
Depart Miami
Arrive San Jose
On arrival a Sportquest Holidays representative will transfer you to your hotel. The rest of the evening is free for you to relax.
Overnight accommodation: Courtyard by Marriott San Jose Airport (Twin room) R/O
DAY 2: Fishing Day.
In the morning you will be transferred to the internal airport.
Depart San Jose
Arrive Silver King Airstrip
Upon arrival you will be transferred to the lodge.
While you are enjoying your breakfast buffet, you will have a brief orientation. At this time you will complete your fishing license.
After breakfast you will have a full days fishing.
Overnight accommodation: Silver King Lodge (Twin room) F/B
DAY 3: Fishing Day.
After breakfast you will meet your captain and have a full day fishing. (Note: you can either go out and fish all day or alternatively fish a morning and evening session, preferring to return to the lodge for a relaxing lunch and rest)
Overnight accommodation: Silver King Lodge (Twin room) F/B
DAY 4: Fishing Day.
Why not head to the mouth of the river and target the huge migratory Tarpon.
Overnight accommodation: Silver King Lodge (Twin room) F/B
DAY 5: Fishing Day.
Each days fishing is normally based on 2 anglers per guide.
Overnight accommodation: Silver King Lodge (Twin room) F/B
DAY 6: Fishing Day.
Depart for your last days fishing, spend it either just chasing Tarpon or alternatively enjoy the prolific Snook fishing.
Overnight accommodation: Silver King Lodge (Twin room) F/B
DAY 7:
In the morning you will be picked up and returned to the small local airstrip for your return journey to San Jose.
Depart Silver King Airstrip
Arrive San Jose
You will be greeted at the airport and transferred to your hotel.
The rest of the day is free for you to relax.
Overnight accommodation: Courtyard by Marriott San Jose Airport (Twin room) R/O
DAY 8:
In the morning arrange a taxi with the hotel front desk to transfer you back to the International Airport for your return flight back to the UK.
Depart San Jose
Arrive Miami
Depart Miami
DAY 9:
Arrive UK
Dates & Prices
Remember that Sportquest Holidays' services are completely FREE! When you book a trip with Sportquest Holidays, you never pay more than when you book directly with the lodge and flights independently. Plus what's more if you book with Sportquest Holidays your holiday is protect by our ATOL and the Travel Package Regulations Act. To see more details CLICK HERE.
Dates & prices are best viewed in landscape.
You can scroll the table left and right to view prices and availability.
Start Date
End Date
Days
Nights
Fishing
Angler
Non-Angler
Availability
01/09/2019
10/11/2019
9
8
5

£

4,637
N/A

Book Now

01/03/2020
02/06/2020
9
8
5

£

4,569
N/A

Book Now

01/09/2020
10/11/2020
9
8
5

£

4,637
N/A

Book Now
Price Match Promise
We are so confident that our packaged prices are the best available and offer great value for money.
If, however, you find an identical holiday available with any other fully bonded Tour Operator at a lower price, we will match that price.
Price Notes
Prices are based on two adults sharing transfers, fishing and accommodation (unless otherwise stated) and are correct at the time of going to press. Subject to time of year or date and currency fluctuations, these prices may fluctuate slightly due to flight price increases or fuel surcharge.
ATOL
Holidays or flights booked with Sportquest Holidays Limited are protected by the Civil Aviation Authority by our ATOL bond (Number 6371). ATOL protects you from losing your money or being stranded abroad. It does this by carrying out financial checks on the firms it licenses and requiring a guarantee, called a bond.
Price Supplements
N/A
Still need some inspiration
Why not enjoy browsing our destinations in the comfort of your own home.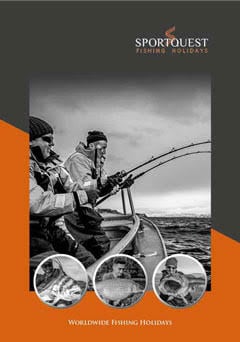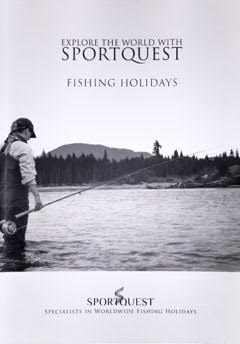 Request a free brochure
What's Included & Excluded
Included
All international flights
All internal flights
2 nights accommodation in the Courtyard by Marriott San Jose Airport R/O
Transfers to and from Silver King Lodge to Local airstrip
Accommodation at Silver King Lodge Full Board
Beer, water, soda and local liquor (only a $5 pr drink charge for top shelf premium spirits)
State of the art fishing boats
All conventional tackle
Bait
Professional fishing guide
5 days fishing
Excluded
Personal holiday insurance
Personal items
Laundry service
Fly fishing tackle
Local tips
Options
World Traveler Plus upgrades
Business Class upgrades
First Class upgrades
Single room upgrade
Tour Notes
Visa
A machine readable passport with at least 6 months before expiry is required. No visa for UK citizens required.
Note: If you're flights to Costa Rica involve travel through the USA, you will be required before travel to complete an Electronic System Travel Authorisation (ESTA) online, which is compulsory for all USA Visa Waiver Programme (VWP) travellers before boarding an air or sea carrier to the USA.
Medical Requirements
Malaria and Typhoid
Please Note
All details of visa and medical requirements are correct at time of press however please check these requirements for changes.
Departure tax
There is a $29 USD additional departure tax payable upon leaving Costa Rica however this can change regularly.
Flight Route & Flight Time
UK – Miami (approx 9 hours)
Miami – San Jose (approx 3 hours)
San Jose – Silver King Lodge (approx 35 mins)
Baggage Allowance
Your actual allowance is based on both which airline you are flying with and also what class of seat you are travelling in. Normally in economy it is 1 checked bag, Premium Economy / Business 2 checked bags, First 3 checked bags. In addition to your checked bags you are also allowed 1 cabin bag and either 1-laptop bag or ladies handbag. The actual size and weight limit for bags is dependent on the airline. We therefore recommend that once your flights are booked you check on the airlines website for the up to date allowances.
If your itinerary includes private light aircraft or helicopter flights we will advise you on your baggage and weight allowance.
Transfer Time
Local airport – Silver King Lodge (approx 5 minutes)
Tour Reviews
Sportquest Holidays is proud to be different, and one way we stand out from the crowd is our tried and trusted information we provide our customers. This information is not just provided on our own personal experiences but also REAL CUSTOMER reviews.
We are the only fishing & shooting tour operator to operate our own review system whereby customers can review both the packaged holiday and also how we performed on each destination.
How This Destination Performed
How We Performed On This Destination
How Our Customer Feedback Works
See how our customer feedback works and our latest customer reveiws.
Read More
Write a Review
Have you ever visited this destination? Why not write a review and let everyone know how you rated their services?
Write a Review
Iain says:
Overall Rating:
Had yet another fantastic trip to Silver King Lodge. This resort is the best place we have been. The Tarpon fishing is excellent
Paul (Sportquest Holidays) says:

Hi Iain thanks for your feedback and glad it lived up to your last trip there. The guys at the resort love having you and your brother out there and yes the Tarpon fishing is simply outstanding
Mark says:
Overall Rating:
One of the best trips i have had!
Paul (Sportquest Holidays) says:

Hi Mark, so glad the lodge was just as good this time as your last trip. Awesome pictures and videos by the way.

All the best

Paul
Ken says:
Overall Rating:
Tarpon fishing at Silver King Lodge has to be up there with the best in the world.
My mate Mike Green & I (a complete novice) caught fish to 140 lb on flies.
Fabulous!, thank to Sportquest for all the organisation which worked perfectly.
Peter (Sportquest Holidays) says:

Ken

Thanks so much for the feedback, I have tried to catch up with you like I did with Mike. Congratulations on such a great trip as it looks like you both had a great trip. Mike told me your ambition was to catch one over 50lb, which you smashed.......

I will look forward in dealing with you both again very soon.

Regards Peter
Mike says:
Overall Rating:
PERFICK!
Peter (Sportquest Holidays) says:

Ha Ha Mike that is so short but precise.... It was great to catch up with you on the telephone and listed your stories.

Thanks for the pictures and blog I will add it to our website next week... a great story....

I will look forward in booking something else up for you both soon.

Regards Peter
Albert says:
Overall Rating:
Hope you receive this feedback.
Just returned from our trip and wow, wow, wow, there was 4 of us all first time trying for big tarpon, but as it is something we had all wanted to do for a longtime we thought it would be safer to us a travel company.
After speaking to a few we opted for Sportquest Holidays as they gave us the most confidence, nothing was too much trouble for them and they did not mind all our questions.
All in all an fantastic holiday and first class service from Sportquest.
We will alway use them from now on.
Peter (Sportquest Holidays) says:

Albert

wow, wow, wow in return for such a nice feedback and kind words, very very much appreciated.

Everyone in the office works very hard to give the best service possible and its really nice when it is appreciated.

I look forward in personally taking care of you all again very soon.
Julian says:
Overall Rating:
We had a week of rain, rain and more rain, we have never seen so much rain in our lives.
Apart from getting very wet each and everyday everything else was perfect.
The fishing was good and we found tarpon on a regular basis in the ocean were the dirty water meets the clean sea water. We landed a good few but also lost more than we landed with fish throwing the hooks.
After each day and returning back very wet the lodge staff always welcomed us with dry towels and stiff drinks to warm up both our outside and insides.
We love to return again soon and hopefully see some sun.
Peter (Sportquest Holidays) says:

Julian, thanks for the feedback and talking to me on the telephone.

Sorry about the weather but being right on the edge of a tropical rainforest it can have quite a bit of rain but not normally all day every day.

However as you said it did not effect the fishing just made it more uncomfortable to fish in.

I will work on the dates we discussed and be back to you shortly.

Tight lines
Keith says:
Overall Rating:
What an amazing trip.
Sliver King Lodge fishing for tarpon was out of this world.
Great lodge, staff and very good guides.
We fished both in the ocean and in the river following the monster tarpon each day.
The best fish was around 180b for the week with virtually all fish over the 100b size.
Highly recommended and one we will do again.
Thanks to Sport Quest for all the recommendations and arrangements.
Paul (Sportquest Holidays) says:

Keith so glad you all like the trip, I would agree with you its a fantastic destination with amazing fishing.

Who caught the 180b tarpon out of the group?

I have sent you a memory stick to get copy of the pictures.

Reagrds
Mark says:
Overall Rating:
Me and my brother had a brilliant time at the silver king lodge in Costa Rica one of the best fishing trips l have had .The staff and guides were brilliant I would certainly recommend this trip to anyone who likes a pure fishing holiday and the tarpon are world class big!!!!!. Thanks.
Paul (Sportquest Holidays) says:

Thats great to hear. We also agree that if you want a large Tarpon there is no better place. The refurbishment that has and is going on at Silver King Lodge is a massive improvement and things are looking very good for the Lodge.

I shall pass your comments on the guys at the lodge as they will be pleased

Once again thank you guys and see you again next year

All the best

Paul
Christopher says:
Overall Rating:
Tarpon Fishing at Silver King Lodge, Costa Rica.
The lodge was very well appointed and all the staff were great, very friendly and helpful. The food was excellent and I definitely put on a couple of pounds while I was there.
The fishing was hard because the weather was against us. High winds prevented us from getting out into the sea which was really where we wanted to be. So we fished the river mouth as best we could, the breakers were often too high, and further up river if necessary. We had takes from and hooked tarpon every day, but I only got two fish to the boat, one of 60lbs the other 80lbs. I lost a bigger fish at the last minute when the 150lb leader finally cut through. Other fish straightened the hooks on the lures or just threw the hooks. Nevertheless it was an enjoyable and exciting trip and I would go again. My guide Ralph was excellent.
Fly fishing wasn't really an option due to the weather, but if you do want to try take 14wt rods and sinking lines. The fish fight very hard.
Peter (Sportquest Holidays) says:

Chris

Thanks for your feedback and also taking the time to talk to me on the telephone. Glad you liked the lodge and operation. It is also nice to hear that you still had a great time even though the weather was against you. At least you did the right thing with the difficult conditions concentrating using lures instead of the fly, because this way at least you still caught fish.

There are some real monster out there and if you a re lucky to keep them on its amazing. But as you also know there are strong fish and will bust you up at every chance.

I look forward in being able to help you again on your travels soon.

Kind Regards Peter


Mr Lamont says:
Overall Rating:
What a place, great rooms, food and first class fishing. Thanks everyone...
Peter (Sportquest Holidays) says:

No thank you for travelling with us and thanks for the pictures. You all look so happy covered in slime and armfuls of huge Tarpon.
Mr Hill says:
Overall Rating:
My wife and I had a great week at SilverKing Lodge, all the staff and guides could not of helped us anymore than they did. We both had tarpon everyday including some monsters.
Mel (Sportquest Holidays) says:

It was good to catch up with you on the telephone after your trip. May I take this opportunity to say thank you for choosing to travel with us and taking the time to complete the feedback. I hope to assist you both again soon. Mel
Gary says:
Overall Rating:
I just never want to stop watching Tarpon busting and rolling just under my flies; has to be the best way of fishing in the world. Top trip.
Peter (Sportquest Holidays) says:

Gary nice feedback thanks for the review and pictures. Its nice watching those Tarpon but very frustrating when you get so many hook ups and they jump off tho. But as they say that is Tarpon fishing. Until next time Regards Peter
Stuart says:
Overall Rating:
Would I use Sportquest Holidays again? simple answer would be ALWAYS
Mel (Sportquest Holidays) says:

You are too kind Stuart, we love you too... Until next time tight lines Mel