Overview
Category: Freshwater Fly Fishing, Saltwater Fly Fishing, Single Angler Fishing


Many fascinating species of fish inhabit the world's tropical freshwaters, and Costa Rica is no exception. While really big tarpon can be caught in many places around the world, the fish inhabiting the inland rivers of this northern region are quite extraordinary. Growing to epic proportions, it's not unusual to see schools of hunting fish well into the triple digits.
This is without a doubt one of the world's finest fly fishing trophy Tarpon destinations and one that has managed to stay just below the radar resulting in large and aggressive tarpon who are not afraid to charge and inhale a fly.
The fishery consists of a vast system of freshwater rivers, creeks, and flooded lagoons surrounded by rainforest and swampland. The Tarpon have journeyed from the Caribbean Ocean some 300+ inland miles to reach these hunting grounds for a very good reason. At the time of the Tarpon's arrival, seasonal rains flood the immense lagoons to create an inland sea surrounded by volcanoes and rife with other primeval creatures like tropical Garfish, Sawfish, and freshwater Bull Sharks. This collection of archaic predators explosively feed on the many species of baitfish flushed into the lagoons by the heavy annual deluge, much to the delight of adventurous anglers.
You can expect to fish from simple but efficient river pangas, with 2 anglers per boat taking turns on the bow. Since the environment is quite dynamic, fishing situations are also varied, ranging from sight casting at Tarpon hunting or waiting in shallow lagoons and creeks, waiting for Tarpon to roll or break bait on the surface before presenting a fly, and blind casting in likely areas.
There are even times when Tarpon congregate at the mouth of one of the jungle's many creeks and line up in feeding lanes like giant Trout in an explosive feeding display one has to see to truly believe. As in most Tarpon fishing worldwide, knowledge of distance casting and accurate presentation is a major asset, but due to the intimate jungle environment anglers can often get much closer to their quarry than in other global fisheries, making this a unique place to hone one's skills.
Overall, anglers can expect many shots at fish ranging from 60 to well over 200 pounds each day as the Tarpon here are active feeding fish with very little exposure to fishing pressure.
Also to ensure we keep the fishing as fresh as possible and to ensure the future of the fishery we have set a maximum of 14 weeks where we have based the schedule on fishing every second week in order to give the area a really good rest in between every group. We have made some adjustments in consideration of the lunar cycles where we avoid full moon weeks and fish a little more around new moon.
If you have any questions on any of the Tarpon fishing holidays we offer then contact us in the office, our experienced team will be happy to help you with any queries you have. Additionally, you can request a free brochure.
Accommodation
Even though this is a fishery in the midst of lush jungle, the lodging is very comfortable. We stay in private family owned cabinas located in a fruit tree covered lawn that has several barbeque and socializing areas, perfect for fly tying and socializing between shing sessions.
The cabanas are simple but all come with two single beds, private water toilet and warm water shower.
The dock where you start your fishing days is located on the property and is only a 2 minute walk across the lawn from your door.
The local town is a small ranching settlement located in the middle of a nature reserve, but there are several diverse eating options to be sampled over the course of the week, and anglers will have no shortage of interesting local dishes and cold beverages to enjoy after their days stalking tarpon.
There is a local supermarket stocking basic supplies such as snacks, drinks, toiletries and other necessities.
Board: Full board
Rooms: Twin rooms
Power: 110 Volt
Meals: Included
Alcohol: Chargeable
Equipment Hire: $200 pr week
Cash Accepted: US Dollars
Courtyard by Marriott San Jose
The Courtyard by Marriott hotels offer very modern rooms featuring all the most up to date media equipment, so you can keep up to date with your emails or sporting events. Located just 4 minutes from San Jose International airport, we think it is the best for quick overnight stays. Team this with all the amenities that you would expect from a large hotel and you will find a great hotel.
The courtyard hotel was designed with comfort and entertainment in mind and once you have stayed in their hotel, you will always look at other locations that they offer. You can even keep up your gym whilst staying here, as they offer a 24hr gym. As you can see, everything is taken care of at the Courtyard by Marriott Hotel in San Jose.
Board: Bed & breakfast
Rooms: Single & double available
Telephone: In room
Internet: Free WiFi
Laundry: Chargeable
Power: 120 Volt
Air Conditioning: Throughout hotel
Meals: Restaurant
Alcohol: Chargeable
Cards Accepted: Debit & credit cards
Cash Accepted: American Dollar
Species Information
Tarpon
Season: July 30 to December 12
Peak: August
Weight: 60LB to 200LB
Average Weight: 90LB

Suggested Itinerary
The below itinerary is only a suggested one, as we have daily flights departing from the UK, therefore should you wish to extend your stay with free days at San Jose the itinerary below can be tailored to suit. The fishing is sold in set weeks.
DAY 1: (Saturday)
Depart UK (alternative routes available)
Arrive Miami
Depart Miami
Arrive San Jose
On arrival take a taxi to your overnight hotel.
Overnight accommodation: Courtyard by Marriott San Jose Airport (Twin room) R/O
DAY 2: Fishing Day. (Sunday)
In the morning you will be picked up from your hotel around 8am, then transferred by car or minibus to our lodge (Approx 4-5 hours)
Once you have checked in and unpacked its time to spend the first evening fishing
Overnight accommodation: Tarpon Lodge (Twin room) F/B
DAY 3: Fishing Day. (Monday)
Each day after breakfast with your guide you will depart for a full morning fishing. You will return back to the lodge around lunchtime for a siesta.
After lunch and a nice rest you will again depart for a afternoon and evening session, making sure that you maximise the best fishing times.
Overnight accommodation: Tarpon Lodge (Twin room) F/B
DAY 4: Fishing Day. (Tuesday)
The Tarpon are very large (100-200 lbs) and require 12 weights. Floating lines work best in most scenarios as we hunt the Tarpon across the flooded Delta, but interchangeable sink tips or fast sinking lines can also be very useful if Tarpon are in some of the river's deeper pools or as the day heats up.
Overnight accommodation: Tarpon Lodge (Twin room) F/B
DAY 5: Fishing Day. (Wednesday)
On some windless hot days, Tarpon sun themselves on the surface of the glassy lagoons. In these conditions canoes can be a great way to stalk the fish and delicately present a fly, and slightly lighter 10 weight floating rods/lines can be a great tool to have.
Overnight accommodation: Tarpon Lodge (Twin room) F/B
DAY 6: Fishing Day. (Thursday)
The Tarpon feed mostly on various types of Minnows and other small-medium baitfish, so large 3-6 inch Deceivers and variants of Deceivers are highly recommended.
Overnight accommodation: Tarpon Lodge (Twin room) F/B
DAY 7: Fishing Day. (Friday)
Each fishing session is based on 2 anglers pr guide.
Overnight accommodation: Tarpon Lodge (Twin room) F/B
DAY 8: Fishing Day. (Saturday)
Spend the full morning fishing.
You will depart the lodge around 1pm and then be transferred back to San Jose to your overnight hotel.
Overnight accommodation: Courtyard by Marriott San Jose Airport (Twin room) R/O
DAY 9: (Sunday)
In the morning arrange a taxi with the hotel front desk to transfer you back to the International Airport for your return flight back to the UK.
Depart San Jose
Arrive Miami
Depart Miami
DAY 10: (Monday)
Arrive UK
Dates & Prices
Remember that Sportquest Holidays' services are completely FREE! When you book a trip with Sportquest Holidays, you never pay more than when you book directly with the lodge and flights independently. Plus what's more if you book with Sportquest Holidays your holiday is protect by our ATOL and the Travel Package Regulations Act. To see more details CLICK HERE.
Dates & prices are best viewed in landscape.
You can scroll the table left and right to view prices and availability.
Start Date
End Date
Days
Nights
Fishing
Angler
Non-Angler
Availability
17/08/2019
26/08/2019
10
9
6

£

5,057
N/A
Sold Out
24/08/2019
02/09/2019
10
9
6

£

4,757
N/A

Book Now

31/08/2019
09/09/2019
10
9
6

£

4,707
N/A

Book Now

07/09/2019
16/09/2019
10
9
6

£

4,707
N/A
Sold Out
14/09/2019
23/09/2019
10
9
6

£

4,707
N/A
Sold Out
21/09/2019
30/09/2019
10
9
6

£

4,707
N/A
Sold Out
28/09/2019
07/10/2019
10
9
6

£

4,707
N/A

Book Now

05/10/2019
14/10/2019
10
9
6

£

4,707
N/A
Sold Out
12/10/2019
21/10/2019
10
9
6

£

4,707
N/A
Sold Out
26/10/2019
04/11/2019
10
9
6

£

4,757
N/A
Sold Out
02/11/2019
11/11/2019
10
9
6

£

4,707
N/A
Sold Out
09/11/2019
18/11/2019
10
9
6

£

4,707
N/A
Sold Out
16/11/2019
25/11/2019
10
9
6

£

4,707
N/A
Sold Out
23/11/2019
02/12/2019
10
9
6

£

4,707
N/A

Book Now

30/11/2019
09/12/2019
10
9
6

£

4,707
N/A

Book Now

08/08/2020
17/08/2020
10
9
6

£

5,471
N/A
Sold Out
15/08/2020
24/08/2020
10
9
6

£

5,471
N/A

Book Now

22/08/2020
31/08/2020
10
9
6

£

5,371
N/A

Book Now

29/08/2020
07/09/2020
10
9
6

£

5,071
N/A
Sold Out
05/09/2020
14/09/2020
10
9
6

£

5,021
N/A

Book Now

12/09/2020
21/09/2020
10
9
6

£

5,021
N/A

Book Now

19/09/2020
28/09/2020
10
9
6

£

5,021
N/A

Book Now

26/09/2020
05/10/2020
10
9
6

£

5,021
N/A
Sold Out
Price Match Promise
We are so confident that our packaged prices are the best available and offer great value for money.
If, however, you find an identical holiday available with any other fully bonded Tour Operator at a lower price, we will match that price.
Price Notes
Prices are based on two adults sharing transfers, fishing and accommodation (unless otherwise stated) and are correct at the time of going to press. Subject to time of year or date and currency fluctuations, these prices may fluctuate slightly due to flight price increases or fuel surcharge.
ATOL
Holidays or flights booked with Sportquest Holidays Limited are protected by the Civil Aviation Authority by our ATOL bond (Number 6371). ATOL protects you from losing your money or being stranded abroad. It does this by carrying out financial checks on the firms it licenses and requiring a guarantee, called a bond.
Price Supplements
N/A
Still need some inspiration
Why not enjoy browsing our destinations in the comfort of your own home.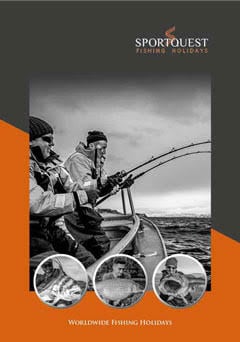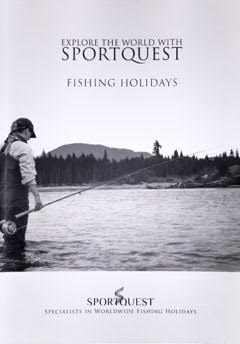 Request a free brochure
What's Included & Excluded
Included
All international flights
2 nights accommodation in the Courtyard by Marriott San Jose
Transfers to and from Tarpon Lodge
Accommodation at Tarpon Lodge Full Board
Professional fishing guides
6 days fishing
Excluded
Personal holiday insurance
Personal items
Drinks
Telephone calls
Fly fishing tackle
Local tips
Options
World Traveller Plus upgrades
Business Class upgrades
First Class upgrades
Fly Fishing Tackle Rental $200 pp per week
Tour Notes
Visa
A machine readable passport with at least 6 months before expiry is required. No visa for UK citizens required.
Note: If you're flights to Costa Rica involve travel through the USA, you will be required before travel to complete an Electronic System Travel Authorisation (ESTA) online, which is compulsory for all USA Visa Waiver Programme (VWP) travellers before boarding an air or sea carrier to the USA.
Medical Requirements
Malaria and Typhoid
Please Note
All details of visa and medical requirements are correct at time of press however please check these requirements for changes.
Departure tax
There is a $29 USD additional departure tax payable upon leaving Costa Rica however this can change regularly.
Flight Route & Flight Time
UK – Miami (approx 9 hours)
Miami – San Jose (approx 3 hours)
San Jose – Tarpon Lodge (approx 4 to 5 hours)
Baggage Allowance
Your actual allowance is based on both which airline you are flying with and also what class of seat you are travelling in. Normally in economy it is 1 checked bag, Premium Economy / Business 2 checked bags, First 3 checked bags. In addition to your checked bags you are also allowed 1 cabin bag and either 1-laptop bag or ladies handbag. The actual size and weight limit for bags is dependent on the airline. We therefore recommend that once your flights are booked you check on the airlines website for the up to date allowances.
If your itinerary includes private light aircraft or helicopter flights we will advise you on your baggage and weight allowance.
Transfer Time
San Jose – Tarpon Lodge (approx 4 to 5hours)
Tour Reviews
Sportquest Holidays is proud to be different, and one way we stand out from the crowd is our tried and trusted information we provide our customers. This information is not just provided on our own personal experiences but also REAL CUSTOMER reviews.
We are the only fishing & shooting tour operator to operate our own review system whereby customers can review both the packaged holiday and also how we performed on each destination.
How This Destination Performed
How We Performed On This Destination
How Our Customer Feedback Works
See how our customer feedback works and our latest customer reveiws.
Read More
Write a Review
Have you ever visited this destination? Why not write a review and let everyone know how you rated their services?
Write a Review
Andy says:
Overall Rating:
The first thing we saw as we drove into the Cano Negro Reserve was a man walking down the road with a machete in his hand. It was at this point that i knew it was going to be a slightly different tour to what we usually experienced in the Caribbean. This place is a full-on adventure with a bit of Tarpon fishing thrown in for good measure!
The accommodation and food is very good. The cabanas (glorified sheds) that we slept in were bug proof & dry with a good bed but NO air conditioning. We didn't see anywhere else with a/c either so it's not an improvement that's likely to happen in the near future. The shower though somewhat primitive in appearance is excellent despite being big enough to run around in!
The bar/restaurant is 40 metres away. The food is excellent as is the local beer. Pedro, the landlord came around each night with a pen and paper for us to write down what music we'd like to listen to. Luckily all of us loved Zeppelin, the Who, Stones, Hendrix etc so that was a box ticked to the extent on one particular night, one of our chaps was kept awake by the sound Kashmir blasting out of the bar at 11.00.
The fishing:
It's tough, very very tough. We were told on arrival that the average for 2018 is 2 fish per week between 4 anglers. Not great but hey ho, it could be worse. The averages were higher in previous years.
On our boat for the week, we had 9 bites, 4 of which were jumped, 2 of which were well hooked and played, 1 of which was gloved - approx 130lb. The 4 that were jumped were all well over 100lb.
On the 2nd boat, about 10 were jumped, 3 were gloved, 2 of about 100lb & one of about 40lb. Biggest lost estimated at 2 metres long! The 2nd boat contained 2 guys from Iceland who were back for their 2nd year and have booked to return in 2019. Only 56 people fish this place each year & most are return visits.
The fish are totally pre-occupied with tiny 1'' - 1.5'' baitfish. They are very very hard to catch. You will need 2 rods, both 11 or 12 weights. One with a full floating line &; one with a 400 or 500 grain sink-tip. If you have a third rod,an intermediate sink tip or full intermediate would be handy to have. Leaders, about 6' of 40lb mono butt to an 80lb Fluoro bite tippet of about 3'. You'll need a few leaders as you will lose some in the trees - casting to within a foot of the bank is usually the way to go when the fish are 'on'. Flies are small, nothing over a 1/0. Black/orange, black/purple, white/chart. Bunnies or Deceivers.
Fishing over a new moon is meaningless here according to Tom, it doesn't make a blind bit of difference, you're 250 km from the sea. The water is like coffee, you can't see more than 6'' below the surface so you'll need glasses for protection only.
This, is a very tough fishing trip. It's outweighed by the incredible wildlife, the vibe in the village/bar, the fantastic guides, Tom Enderlain the host, monkeys, Caimen, crocodiles, birdlife & many many other things to long to list here.
If you want a 100lb tarpon, you have a good chance here. I'll go back here in a couple of years for another go. It's a brilliant place to be, just don't expect too much!
Peter (Sportquest Holidays) says:

Andy

I was great catching up with you on the phone and talking about your trip. Sounds like you both enjoyed it very much. As you say it is a crazy place but this place is just more than the fishing, it is the Jungle experience with some great tarpon fishing thrown in.

Talk again soon and remember to post the pictures.

Thanks for your custom

Kind Regards Peter
Mark says:
Overall Rating:
Great trip thanks
Peter (Sportquest Holidays) says:

Mark

Great to catch up with you on the phone and glad the trip all went ok.

Looking forward to us fishing together for the Arapaima in Brazil. I am sure we will have an amazing time.

Julian says:
Overall Rating:
I would describe the fishing at this resort as "patchy". When conditions are favourable, I think the fishing could be excellent. However, at other times I would have to say the fishing is difficult.
This area of Costa Rica has a lot of rain (be prepared!) during the fishing season August - November and the rivers which are fed from the mountains can change very quickly with colour and flow increasing.
It is still possible to see fish in the lakes / lagoons, but these fish are not really feeding and the random nature of their rolling makes them very difficult to track and cast to.
I landed a fish estimated of 75 kg on the first session, when conditions were good. We then suffered poor conditions when 4 competent anglers all blanked over 4 days. Conditions improved over the last 2 days and two more fish were landed and another 2 fish were jumped.
Costa Rica is an amazing country and the fishing environment at Cano Negro was memorable. Accommodation was adequate (no Air Con), food and guides were good. The host, Tom, was excellent. The resorts website is poor and gives no up to date fishing reports.
Peter (Sportquest Holidays) says:

Hi Julian

Thank you so much for the customer feedback as it is all very important to us.

Sounds like you all had a great time even though the rain did effect river levels. Yes it is correct during the fishing season the river can raise and fall quickly, its not normally up for that many days in a row but thats fishing.

So glad that you got a fish over the 100lb mark on the very first day.

Hope to talk to you again soon


Peter says:
Overall Rating:
Great place if basic, but as a lone fisher, if I knew that you could book a boat & guide for a single person use, it would have made my holiday so much better.
The wild life & scenery was spectacular. The river & lagoon systems were not at their best, but we saw lots of fish & I caught tarpon to 75 lb.
Peter (Sportquest Holidays) says:

Hi peter thanks for talking to me on the phone as its always great to catch up after a trip.

I am sorry if I did not make it clear that there was an option to have a boat as a single angler and not just a single room. However the supplement is quite high, but as you said at least you would not had to share the fishing with another guest who was a bit selfish on the sharing front.

The real nice thing to hear was that you would return anytime as that means overall the trip was a success but maybe with a little unfinished business to sort out on the return trip.

I look forward in seeing you in Argentina soon.