Overview
Exclusive to Sportquest Holidays, we have teamed up with our guides in Thailand and we are very pleased to be able to offer you this very unique chance of fishing for lots of different species from different lakes around the magnificent city of Bangkok. One day you could be fishing for 140kg Arapaima, the next Alligator Gar to 30kg and then finish up catching Amazonian Redtail Catfish to 45kg.
If you are a novice or a well travelled angler, all your needs will be taken care of by our full time Guides, that will be with you every step of the way.
You will start your holiday at the World famous Bung Sam Lan Lake targeting the huge Mekong Catfish that this lake has become so famous for and also Striped Catfish and the stunning Chaophraya Catfish.
The next lake is called Ratchaburi Lake and this lake is a real gem as it holds some very big fish of all different species.
As you can see, there is fishing for all abilities and once you have been on this trip and caught some of these exotic fish species, you will just want to keep coming back.
The 3rd lake is Kampaeng Sen Lake which is another fantastic piece of water and you can expect to get your strings pulled, by yet again, a huge variety of fish.
The 4th lake you will be fishing is simply called 'KP' Lake and here you will find the rare and special Julliens Golden prize Carp which brings many anglers from around the world. Along with the Jullians Carp, you can expect to catch Siamese giant carp, Catla carp, Rohu, Chinese Common Carp, Bighead carp, Silver carp, Java Barb, Mrigal, Giant Gourami, and Black Sharkminnow.
The 5th and final lake is called Bang Pakong lake. This is a Fly and lure lake targeting Barramundi and if you have never caught one of these, then you will be in for a surprise, as these fish really pull back.
To view all our freshwater destinations Click Here
Accommodation
The Citichic Hotel is located in the heart of Bangkok's downtown area and benefits from all the amenities that you would need such as major banks, shopping centres, embassies and the very popular entertainment areas. From this hotel you can access all the major road ways and the ultra modern sky train, which is linked to the underground to make getting around this wonderfully colourful city.
The Citichich hotel has been designed in such a way, that it tickles all your senses from the modern décor to the lush comfortable rooms. All furnishes are to a very high standard, but still remaining very contemporary.
This hotel prides itself on making their guests stay as enjoyable as possible and as easy as possible. With their ultra modern entertainment packages in each room, where you have a large LCD Tv and high speed WIFI, you can stay in touch with the outside world.
Whilst on your stay at this luxury hotel, why not try out their rooftop swimming pool, where you will get stunning views of Bangkok's skyline, whilst sipping a cocktail or two or simply enjoying one of the chefs specialties.
Board: Bed & breakfast
Rooms: Single and double rooms
Telephone: In room
Internet: Free WiFi
Laundry: Chargeable
Power: 220 volt
Air Conditioning: Throughout hotel
Meals: Restaurant
Alcohol: Chargeable
Shop: Gift shop
Cards Accepted: Credit & debit cards
Cash Accepted: Thai Bhat
Species Information
Arapaima
Season: All Year
Peak: All Year
Weight: 40LB to 300LB
Average Weight: 80LB

Alligator Gar
Season: All Year
Peak: All Year
Weight: 5LB to 32LB
Average Weight: 12LB

Arawana
Season: All Year
Peak: All Year
Weight: 1LB to 10LB
Average Weight: 3LB

Red Tailed Catfish
Season: All Year
Peak: All Year
Weight: 5LB to 85LB
Average Weight: 25LB

Barramundi
Season: All Year
Peak: All Year
Weight: 9LB to 40LB
Average Weight: 15LB

Big Head Carp
Season: All Year
Peak: All Year
Weight: 3LB to 40LB
Average Weight: 16LB

Black Pacu
Season: All Year
Peak: All Year
Weight: 4LB to 55LB
Average Weight: 10LB

Chao Phraya Catfish
Season: All Year
Peak: All Year
Weight: 10LB to 110LB
Average Weight: 25LB

Common Carp
Season: All Year
Peak: All Year
Weight: 5LB to 30LB
Average Weight: 17LB

Red Tail Amazon Catfish
Season: All Year
Peak: All Year
Weight: 10LB to 70LB
Average Weight: 22LB

Giant Snakehead
Season: All Year
Peak: All Year
Weight: 5LB to 17LB
Average Weight: 9LB

Tiger Catfish
Season: All Year
Peak: All Year
Weight: 4LB to 42LB
Average Weight: 10LB

Suggested Itinerary
The below itinerary is only a suggested one, as we have daily flights departing from the UK, therefore should you wish to extend your stay with either more fishing days or free days, the itinerary below can be tailored to suit.
DAY 1:
Depart UK (alternative routes available)
DAY 2:
Arrive Bangkok
On arrival our VIP Service will be waiting holding a sign with the lead bookers name on.
They will then assist you in immigration and escort you through the fast track. You will the be escorted to your transfer.
Overnight accommodation: Citichic Hotel Bangkok B/B
DAY 3: Fishing Day.
After breakfast you will be picked up for private transfer to Bung Sam Lan lake. Fully guided days fishing.
Overnight accommodation: Citichic Hotel Bangkok B/B
DAY 4: Fishing Day.
After early breakfast you will be transferred from your hotel to Ratchaburi Predator Lake for your full days fishing.
Overnight accommodation: Ratchaburi Resort Hotel B/B
DAY 5: Fishing Day.
After early breakfast you will be transferred to Kampaeng Sen Predator Lake for your full days guided fishing.
Overnight accommodation: Ratchaburi Resort Hotel B/B
DAY 6: Fishing Day.
After early breakfast you will be transferred from your hotel to Ratchaburi Predator lake for your full days fishing.
Overnight accommodation: KP Lake Hotel B/B
DAY 7: Fishing Day.
After breakfast our guide will pick you up and transfer you to KP lake where you can target 12 species of Carp.
Overnight accommodation: KP Lake Hotel B/B
DAY 8: Fishing Day
After breakfast our guide will pick you up and transfer you to KP lake where you can target 12 species of Carp. After you have finished fishing you will be transferred back to Bangkok.
Overnight accommodation: Citichic Hotel B/B
DAY 9: Fishing Day.
After breakfast our guide will pick you up from your hotel for your last days fishing and transfer you to Bang Pakong Lake to target Barramundi.
Overnight accommodation: Citichic Hotel B/B
DAY 10:
Free day to relax and explore the wonderful city of Bangkok.
Overnight accommodation: Citichic Hotel B/B
DAY 11:
You will be picked up from your hotel and transferred back to Bangkok International Airport for your return flight.
Depart Bangkok
Arrive UK
Dates & Prices
Remember that Sportquest Holidays' services are completely FREE! When you book a trip with Sportquest Holidays, you never pay more than when you book directly with the lodge and flights independently. Plus what's more if you book with Sportquest Holidays your holiday is protect by our ATOL and the Travel Package Regulations Act. To see more details CLICK HERE.
Dates & prices are best viewed in landscape.
You can scroll the table left and right to view prices and availability.
Price Match Promise
We are so confident that our packaged prices are the best available and offer great value for money.
If, however, you find an identical holiday available with any other fully bonded Tour Operator at a lower price, we will match that price.
Price Notes
Prices are based on two adults sharing transfers, fishing and staying in single rooms for accommodation (unless otherwise stated) and are correct at the time of going to press. Subject to time of year or date and currency fluctuations, these prices may fluctuate slightly due to flight price increases or fuel surcharge.
ATOL
Holidays or flights booked with Sportquest Holidays Limited are protected by the Civil Aviation Authority by our ATOL bond (Number 6371). ATOL protects you from losing your money or being stranded abroad. It does this by carrying out financial checks on the firms it licenses and requiring a guarantee, called a bond.
Price Supplements
N/A
Still need some inspiration
Why not enjoy browsing our destinations in the comfort of your own home.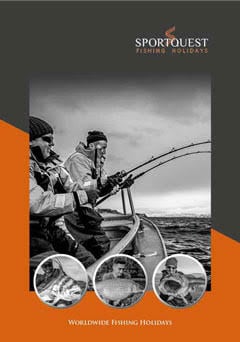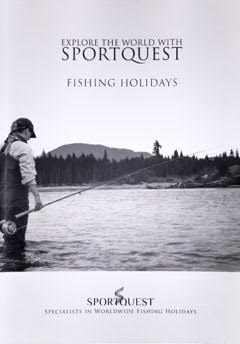 Request a free brochure
What's Included & Excluded
Included
All international flights
Airport private transfers
Single room accommodation at Citichic Hotel B/B
Single room accommodation at Ratchaburi Hotel B/B
Single room accommodation at KP Lake Hotel B/B
1 Days fishing at Bung Sam Lan Lake
2 Days fishing at Ratchaburi Lake
1 Days fishing at Kampaeng Sen Lake
2 Days fishing at KP Lake
1 Days fishing at Bang Pakong Lake
All required fishing permits
All fishing tackle provided rods, reels etc.
All required baits and rigs
Full assistance from an English speaking Guide
Excluded
Personal holiday insurance
Personal items
Food and drinks while at Lakes or hotel
Tips for guides and all resort staff
Options
Flight upgrades
Additional nights in Bangkok
Tour Notes
Visa
No visa for UK citizens required.
Your passport should have six months validity remaining after your intended date of departure from your travel destination.
Other EU nationals should contact us for more information. Nationals of all other countries should contact their local embassy or consulate.
Medical Requirements
There are no vaccination requirements for visiting Thailand, though we would recommend that you have valid vaccination protection for Tetanus, Diphtheria, Hepatitis A, Polio and Typhoid. Recommended vaccinations and other health protection measures vary according to the country you are visiting and can change periodically. You must consult your GP on current vaccinations needed for your destination.
Please Note
All details of visa and medical requirements are correct at time of press however please check these requirements for changes.
Departure tax
There are no additional airport departure taxes when leaving Thailand as this is now included in your flight ticket.
Flight Route & Flight Time
UK – Bangkok (approx 11 hours)
Baggage Allowance
Your actual allowance is based on both which airline you are flying with and also what class of seat you are travelling in. Normally in economy it is 1 checked bag, Premium Economy / Business 2 checked bags, First 3 checked bags. In addition to your checked bags you are also allowed 1 cabin bag and either 1-laptop bag or ladies handbag. The actual size and weight limit for bags is dependent on the airline. We therefore recommend that once your flights are booked you check on the airlines website for the up to date allowances.
If your itinerary includes private light aircraft or helicopter flights, we will advise you on your baggage and weight allowance.
Transfer Time
Bangkok airport – Citichic Hotel (approx 20 mins)
Tour Reviews
Sportquest Holidays is proud to be different, and one way we stand out from the crowd is our tried and trusted information we provide our customers. This information is not just provided on our own personal experiences but also REAL CUSTOMER reviews.
We are the only fishing & shooting tour operator to operate our own review system whereby customers can review both the packaged holiday and also how we performed on each destination.
How This Destination Performed
How We Performed On This Destination
How Our Customer Feedback Works
See how our customer feedback works and our latest customer reveiws.
Read More
Write a Review
Have you ever visited this destination? Why not write a review and let everyone know how you rated their services?
Write a Review
sean says:
Overall Rating:
my partner and myself won a holiday through angling direct to fish for several days in Thailand, it was advertised as the lure and fly fishing package, but the itinerary was changed a little and we were to have the pleasure of having Jean Francios Helias as our guide for the week, happydays.
On arrival to our hotel (the Chitichic) we were a little shocked and quite disappointed, this hotel is in a real slummy part of Bangkok, and the frontage of the hotel made it fit right in.
the internals of the hotel weren't much better, 10 years ago it may have been all its listed to be by sportsquest, unfortunately i cant show the photos I've taken on this review, although i have listed them on trip advisor.
Regarding the fishing:
on day 1 and 2 the fishing was good, Francois joined us at the venues but never spent a single moment on the bank with us, he never offered us advice, he just had better things to do like sit on his laptop, doing emails and watching videos, or leaving us completely to go and do some shopping for a few hours, were wasn't quite sure why he even came with us to be honest, but we just kept on fishing, watched over by keyk (excuse the spelling) his employee, who was a very nice guy, but very limited English.
at the end of day 2 i had a small issue that i needed to clear up with Francois regarding the venues, he got very annoyed and wouldn't let me speak, and that was the last were saw of him, he abandoned us for the rest of the trip, but rang me on the last day to see if we were OK, like nothing had happened, very very odd and unprofessional.
the reason Francois spat his dummy out was due to the fact that keyk had told us that the next days fishing venue was very poor, the next day turned out to be a 50mx50m fish farm holding pond in the middle of hundreds of other fish farm ponds, embarrassing to say the least, i refused to fish this puddle.
it was a shame that either sportquest or Thailand fishing adventures find sending people to such locations as acceptable, but after talking to peter at sports quest its "the norm" apparently.
On my arrival back to the UK i brought up all these issues with peter (the owner of sportsquest) and he was very not my fault about the whole situation, its angling directs fault, which it wasn't at all, i actually recorded the conversation with him and forwarded it to angling direct, they have smoothed out the whole event with me, but I've not heard a thing back after my conversation or the email sent to peter, that was over a month ago.
I really wish we hadn't had to go through this experience, but we did.
Peter (Sportquest Holidays) says:

Sean

Thank you for your customer review and also you e-mails. I am not sure why you did not think that we would not share your customer review for ALL of our customers reviews are shared on our website regardless if they are good, bad or indifferent.

I believe we have been through the points before in various e-mails and a telephone conversation. I would also just like to point out that recording a telephone conversation and then passing a copy of that telephone conversation on to a third party without the person being recorded consent is illegal.

As discussed this holiday was one of many holiday prizes supplied to Angling Direct for their "King of the catch" competition. This prize was a bespoke trip designed for lure anglers as it was to be offered to the winner of the predator category. Unfortunately in the competition details Angling Direct accidently put a link to the wrong tour on our website, which gave you the impression that you had won a different holiday.

Also as discussed you contacted Jean Francios Helias directly without our knowledge and changed the itinerary with him before you departed for Thailand.

In relation to the accommodation, again please remember this accommodation is used as this trip is put together for anglers as a fishing trip. Also the location is again based on anglers, it is close to Jean Francios Helias house. Anyone who knows or has experienced the traffic in Bangkok will know there are certain areas you do not want to be caught up in traffic and end up wasting fishing time. It's a shame there were some issues with your room, as this hotel has not let us down before or any of our customers. I did check the hotel myself on Trip advisor to check other people's reviews and in principle it is still getting good reviews.

I think the real shame about this situation is we never got to speak to you before you won the prize. In normal circumstances we speak to all customers to gage what their expectations are and what they are looking for in a holiday. I have reviewed all your 22 reviews on Tripadvisor and from our telephone discussions we would have never recommended this holiday to you as we can see from the reviews and your comments about fishing this was not really suitable.

However when holidays like these are purchased as competition prizes we do not have that control and say in whom the holiday is awarded to.

As previously mentioned we are sorry that the holiday did not live up to your expectations but as mentioned, these elements where totally out of your control.

Regards Peter

Thomas says:
Overall Rating:
Peter thank you for the chat on the phone and all the welcome home stuff a nice touch.
Happy to report the whole trip was perfect, my son and daughter also had a good time, the guides made sure they were safe at all times and kept them active with catching all sorts of different species, far to many to mention, plus I can not remember them all.
The organisation by your company was perfect and we have given you all top marks as its deserved.
Peter (Sportquest Holidays) says:

Tom, thanks and likewise it was a pleasure dealing with you all.

PS love the pictures of the children with their fish. Their faces tell the whole story.

Lets talk again soon.
Tim says:
Overall Rating:
Excellent local knowledge and being able to talk the talk - John Francois is an excellent guide to support and advise in all areas besides his obvious fishing skills.
Good quality thai guides who understood various fishing techniques (Noi & Kik) - embraced change particularly when Robbie decided to try float fishing for the carp which proved to be more successful and more fun than the traditional thai method.
Peter (Sportquest Holidays) says:

Hi Tim glad to see you had a great time, but to be fair we only ever get great reports about Francois and his guides.

They are great guides and great fun to fish with. They make everything interesting.

Please send me some pictures and I will look forward in calling you for the full story soon.

A pleasure as always

Regards Peter
Jared says:
Overall Rating:
I had a great trip Paul, Francois was fantastic, could not do enough for you, i was really well looked after from start to finish. The fishing was fantastic, i never managed to get arapaima but i had a great time battling with the Amazon Red Tail Catfish! the biggest being 65lbs ..... absolutely beautiful fish in perfect condition! ... and the care they take with the fish is outstanding, the guides are a real credit to the place........ more than happy to do as much or as little for you as you wanted them to do.... and they knew so much about the fish their tips and advise was just fantastic, I was really really impressed with the whole set up. Nothing short of amazing!..... well worth the money, and i will defiantly be returning in the future.
Im going to send you some pics separately.... a couple of the biggy and a smaller one.... for some reason they dont want to attach on here.
Best regards
Jared
Paul (Sportquest Holidays) says:

Hi Jared

Glad to hear you had such a great trip. Every one says that Francois is amazing I would love to go one day. I hear the guides really do out of their way to help everyone a real credit to Francois

The Arapaima will wait till next time i am sure and can not wait to see your pics

All the best

Paul
Suzie says:
Overall Rating:
We have just spent the most enjoyable and memorable week in Thailand
My husband and 13 year old son are both keen fishermen, I am a keen reader and sunbather!! All our needs were met here, plenty of loungers and a fantastic pool for me and the most amazing fishing ever for the boys.
The accomodation worked well for us, two bed rooms and shower and lovely verandah.
The surroundings are exceptional and are only beaten by the quality of the fish and the fishing. Having said that the professionalism, enthusiasm and skill of the team is what really stands out both on the fishing and non fishing sides. Whilst we worked mostly with Lee (who is an absolute star) we also had the pleasure of spending time with Joel, Chris and Steve who are all great lads and all of whom contributed in some way to our stay and success.
The food was fantastic, the best Thai food we had all of our trip. What you have achieved is quite extraordinary and exceptional and cannot be faulted. We can't wait to come back and we are already looking forward to it, we just need to work out when we can return now!
Thanks again
Paul (Sportquest Holidays) says:

Suzie, they are very kind words and i am sure all the guys in Thailand will love reading this as much as we have.

It was a real pleasure helping you and your family on this holiday and can not wait to help you next time

Regards

Paul
Seb says:
Overall Rating:
Best place in the world for an opportunity to catch (and photograph) your favorite big fish. Arapaima, giant Siamese carp, Mekong catfish to name just a few. 48+ species, several over 100lbs, and a few world records all at one location.
Scenery, food, staff, and accommodation all excellent. Free wi-fi. And only a few kms to some of the most beautiful beaches in the planet. Spend a few minutes on the website to learn about the resort, amenities, fishing guidelines, species, etc. If you enjoy fishing
Paul (Sportquest Holidays) says:

There are some stunning fish in all the lakes and i will back Seb up with the World records. Once people have been to Thailand it is hard to beat it

We would be more than happy to send you back there next year Seb, look forward receiving all your great pictures

Once again, thanks for your kind words

Regards

Paul
Dawn says:
Overall Rating:
This place is amazing!! This is a paradise for every angler!!
my boyfriend and i stayed the for 3 nights last week and we can't complain. He caught 13 fishes in 3 days including 80-85 kg Arapaima. People who work there are so friendly and they are always there for you. I'm not fishing but you can use infinity pool and free wifi plus you can enjoy watching your man fishing many different huge fishes. We definitely coming back next year. Thank you very much Sportquest!!
Paul (Sportquest Holidays) says:

Hi Dawn

We are so glad to hear a non anglers side of the story. I have taken my partner there and she also enjoyed it, we went on a few of the activities in the mid days sun such things like the Elephant bath time, which my partner loved

Regards

Paul
Leon says:
Overall Rating:
What a great place, people so friendly. fishing guides the greates, pool to relax after(you will need it after you catch a mekong). beutiful setting, great for me and the wife who does not fish, every one so helpful.
Ended up the highlight of my 21 day Thailand trip, if you love to fish give it a go, i will return, the big one awaits me. caught fish up tp 300lb, so cool, listen to guides they help so much, words can not explain what you get. the addrenalin rush when your line takes off.
Mel (Sportquest Holidays) says:

We couldn't of said it better….. I shall all your lovely comments to the staff

Regards

Mel
James says:
Overall Rating:
Amazing fishing and amazing resort.
Paul (Sportquest Holidays) says:

Thanks James we look forward in having you back soon. Regards Paul
Alexander says:
Overall Rating:
Had a great holiday this was my first trip with you and everything was great thanks. Only comment is the flight connection times of 4.5 hours was a bit long.
Paul (Sportquest Holidays) says:

James glad to see that you had a great time we do get lots of great reviews from this destination. In relation to flight connections, we do try to keep these down to a minimum, however as your holiday was only booked just over 1 month before departure there sometimes is not as many flights available. Sorry for this but rest assured we do look for the best flights at the time. Also glad to see that you wish to return which is always a great testament for any holiday. Tight Lines Paul
Keith says:
Overall Rating:
This was a treat to myself to celebrate retirement. Exceeded all expectations.
Peter (Sportquest Holidays) says:

Keith, thanks for the feedback alway great to hear that everything we said exceeded your expectations. We assume we will see you back very soon. Regards Peter Collingsworth