Want Some Of The Best Halibut & Plaice Fishing in Norway
As the season picks up speed, more and more of our anglers are heading over to Norway to potentially smash their PB's and by the looks of this weekend, many anglers have.
This little report has been sent to us from head guide, Martin, at our camp called Å located at the very end of the Lofoten Islands and many of you may remember all the Halibut news from last year. Well its looking like it is carrying on from where it left off.
Even though this year is completely sold out, we do have some great weeks still available for 2018 season. So if you want to secure a prime slot then act fast as I can easily see that the 2018 season will become sold out before this season ends. Call me on 01603 407596 and I can recommend some dates that will work for your chosen targets.
FISHING REPORT
Yes, the weather at Å this week has been magical and also the fishing. Right now we have a group of brits from Sportquest Holidays at the camp and yesterday I followed them out to try out some halibut. We stepped out in the morning sun with a mirror-shaped sea and not a breath of wind, magical.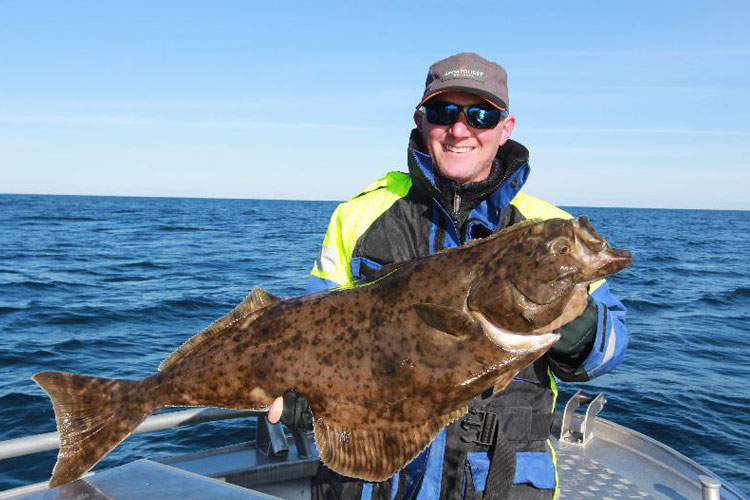 When we arrived on the spot I explained on how to fish and down went all the lures to the bottom, then they all sat back and waited.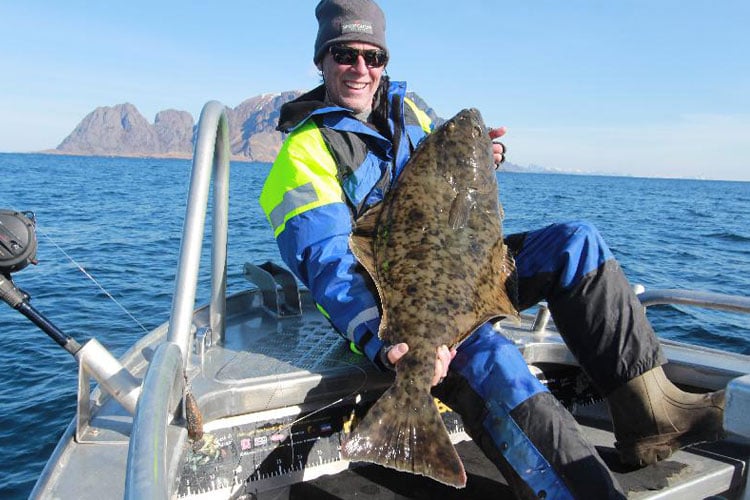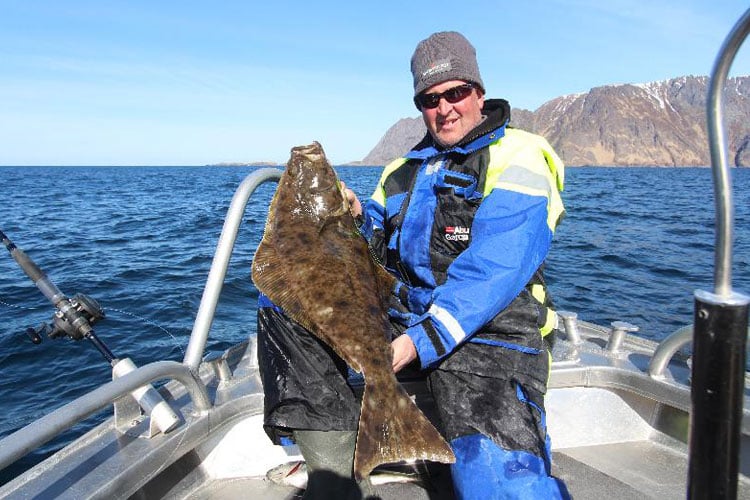 After a few minutes, a nice flounder was landed 100cm. Nice start, I thought and let a new operation with a bad feeling, they let down the stuff again and BOOM it was all at once and it looked a bit better now and after a lot of shakes and rushes, the fish finally broke the surface and a fine example of 140cm.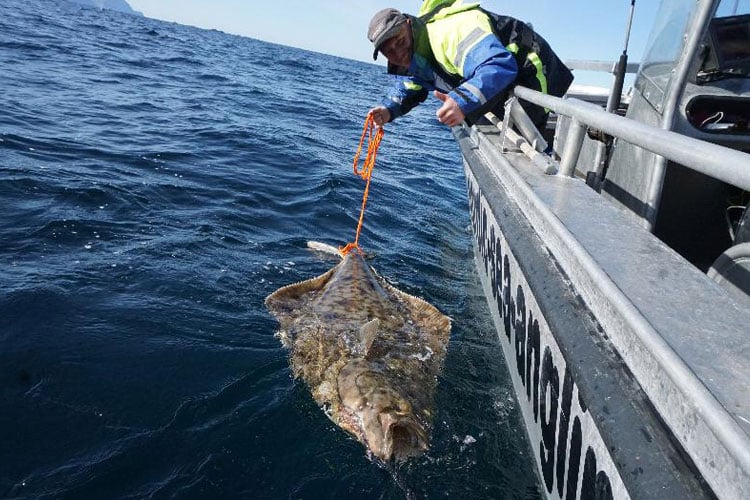 During the day we managed to land another 2 fine fish at about 1 meter and that was an Olympic day on Å simply =)
FISHING REPORT
Alexander took out our three brothers Wayne, Steve and Mark from Sportquest yesterday to test some hot places on plaice.
Once in a while, everything seemed perfect and everything went like clockwork, nice bottom, nice operation and now just wait and see. After a while of fishing, one suddenly hit the bait and there was a really nice 1.5kg plaice, a great start.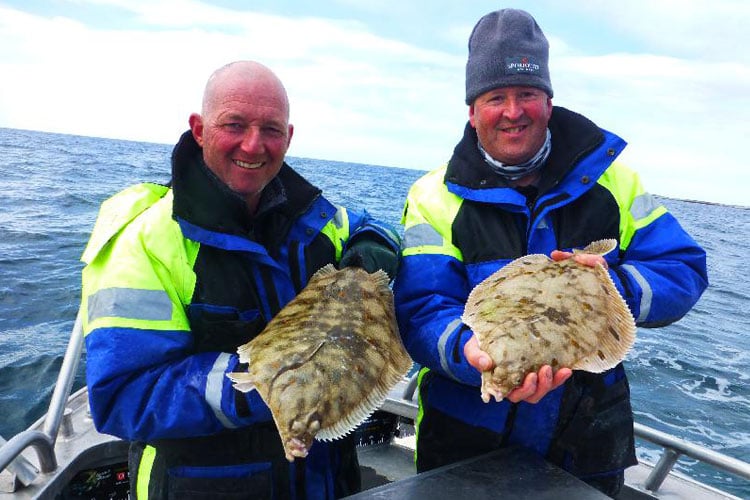 Shortly after, it hit again on the way, and the camp was ranked number one on fine 1.95kg and shortly after that, it smashed on Steve's pole, and an exact same copy of exactly the same weight came up as the way, CAMP RECORD NR 2 !!!!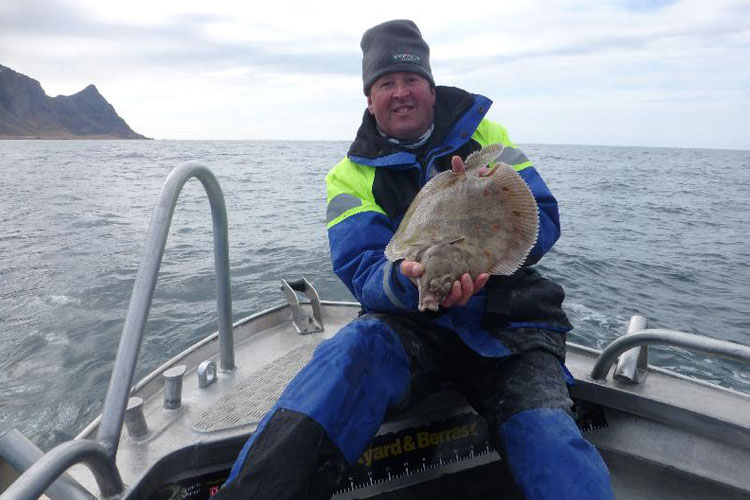 That said we have a shared first place on plaice here on Å.
During the day there were several nice copies between 1-1.7kg all of course got to swim back =)
Tight Lines.
Thank you so much Martin fro letting us know how our guys are getting on at your camp, looks like there are many species getting ticked off the list for those guys. Hopefully when I catch up with them when they return, they will want to get a week secured for 2018.
To view this destination in Norway CLICK HERE
Tight lines
Paul