What Are Best Polarized Sunglasses For Fishing?
This is a question asked by many and one that due to a recent eye test, resulting in me now needing prescription glasses, i am now in the market looking for a new pair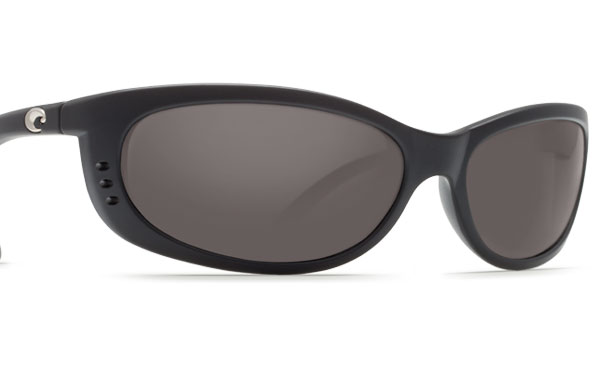 Firstly as anglers regardless if we are fly fishing or any other type of fishing, sunglasses should be worn for pure safety reasons. We are all only born with one set of eyes and with sharp objects like hooks etc flying around it is so so easy to end up with a very painful and life changing hook in the eye scenario. One other thing that should never be dismissed is the actual damage done to our eyes from the harmful UV rays from the sun. This can be a big problem, especially when we are going to be out on the water fishing all day. Without the urge to squint, our eyes have absolutely no protection from UVA and UVB rays.
Being in the travel industry one thing that has never ceased to amaze me, is that customers will spend thousands of pounds on quality fishing tackle for their dream holiday, but when it comes to sunglasses they go for either a cheap or middle of the road option. Now considering that most destination fishing relies on  using our eyes, being able to spot fish on saltwater flats, lying in rivers, plus even spotting them free swimming while out big game fishing. So why do people consider it acceptable to skip on quality for our eyes? The best fishing tackle in the world will not catch us fish if we are fishing in the wrong place.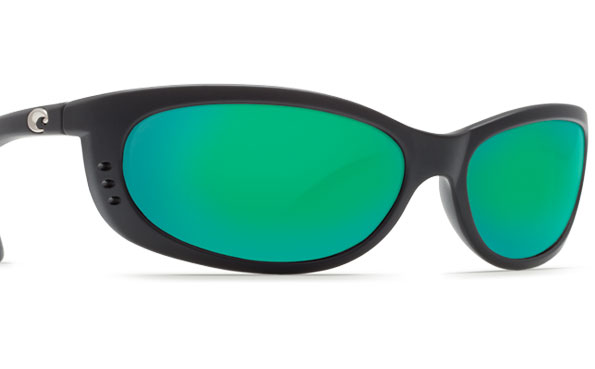 Another factor and misconception people make is that all polarizing sunglasses are the same! This is another mistake as they are far from it. Polarizing glasses are designed to remove the surface glare allowing us to see further and deeper into the water (That's where our target fish are). Cheap polarized sunglasses often just use an adhesive film to cover the lenses in an attempt to reduce glare. While this does work, it doesn't reduce glare properly at all angles and it can become warped or distorted because of the way it's applied, resulting in poor polarization levels. Specialised polarized sunglasses, however use their own patented polarization technique to actually embed the technology within the lenses giving 100% polarization as well as 100% UV blockage.
Polarized lenses come in a range of colours that suit different light and fishing conditions.
Best Polarized Sunglasses – What's the Best Lens Colour?
Everyone has his or her own opinion about the best colour, but copper is generally considered the best all-around lens colour for fishing in freshwater and saltwater.
Amber an excellent all round colour that delivers the brightest vision.
Grey maintains colour saturation and natural contrast in medium to bright conditions, they are great in saltwater but not freshwater. In freshwater the grey tint reduces all contrast between the fish and its surroundings.
Sunrise high contrast specialty lens designed for allowing maximum light to reach your eyes, which makes them ideal to use in early morning or late night low light levels.
Copper lenses are a great all round colour made to cut glare and enhance both contrasts and colour in any light conditions.
When choosing a lens colour, it's good to know where you'll be fishing and what the light will be like.
You can also get specialist fishing sunglasses that have mirror finishes that tend to be fitted over either the copper, amber or grey bases. Some say that the extra layer with a mirror effect helps to improve the sight fishing even further, or is it that they just look cool?
Best Polarized Sunglasses – What Type of Lens?
There are 2 kinds of lenses for polarized sunglasses: glass and polycarbonate, I have excluded acrylic as they are cheap glasses and I have never found a pair suitable for a serious angler.
Glass lenses are by far the superior lens in terms of optical clarity and they resist scratches better than other lenses. But they are heavier, more expensive, and shatter more easily than other lens options.
Polycarbonate lenses are lighter weight, less expensive, and more shatter-resistant than glass, but they scratch more easily and don't provide as much optical clarity.
Another consideration which is now also applicable to me, is what about prescriptions? This is easy, for as a rule of thumb when looking to choose a manufacture for quality sunglasses something I have always looked for, even though before now I have never needed them. do they offer a prescription service? I have always found that any manufacture that does offer a prescription service only makes high quality sunglasses.
Best Polarized Sunglasses – Finding the Right Fit
Taking all of the above points into consideration in the end the best polarized fishing sunglasses are the ones that you are comfortable wearing, as you would expect to be wearing them a good 8 to 10 hours per day.
Sunglasses are an essential part of the fishing holiday so make sure you buy glasses that enhance your holiday experience and not distract from it. You'll be wearing your glasses all day long, so be sure they fit your face and are comfortable and if they make you look good too.
We all have different face shapes and sizes therefore some brands and models of glasses will fit better than others, so it's important to try them on. Below are some pointers to look out for in terms of fit:
Make sure they don't slip down on your nose – It's completely distracting to have to push your glasses up on your face every time you look down. Non-slip nose pads can help with this and some glasses have rubber on the part that goes behind the ears.
 Make sure they aren't too tight behind your ears – This will give you a headache after a while.
Notice if there is light coming in the glasses from the top, bottom or sides – Step outside when you try them on and notice where the light is coming in. Too much light from any direction is not good, and side coverage is especially important. You will find that glasses that bend to your face rather than sitting flat across it will provide better coverage for your peripheral vision.
Best Polarized Sunglasses – Who Makes The Best Sunglasses?
Well that's where I will hand this over to you. I would love to hear from as many people as possible so we can collate a list of recommended and proven sunglasses to offer to all our customers.
I will start it off with my own personal choice, which is Costa; I have many pairs in various colours (Which are now all redundant due to needing prescription ones) these glasses have defiantly caught me more fish by improving the distance I can spot fish on saltwater flats. I live and will probably die in them.
Kind Regards
Peter Collingsworth