Top Species To Catch In Guinea Bissau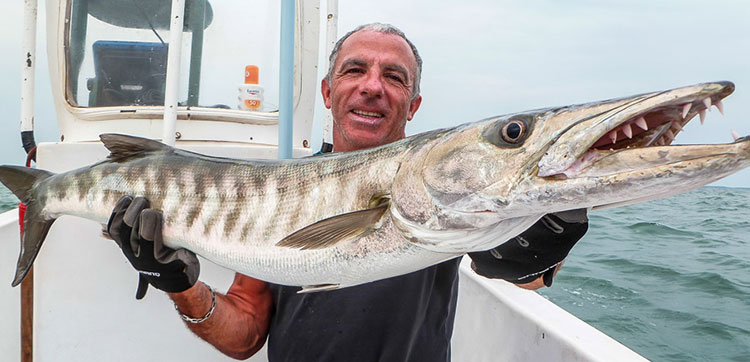 The destination of Guinea Bissau is one where the travelling angler has the opportunity to catch a wide variety of species whilst thrashing the water with lures and poppers. These fish are well renowned predators who will happily smash your imitation fish and lead you a merry dance whilst you duel to the wire to see who is victorious in this battle between man and fish!
Barracuda:
The Barracuda is a lean mean fighting machine, this fish will happily devour anything that resembles a dying baitfish. Lures and poppers work extremely well for these menacing looking brutes and once you hook one be prepared for an extremely good fight. These fish have teeth like razors so beware when unhooking as they will try their hardest to leave their mark on the careless anglers skin.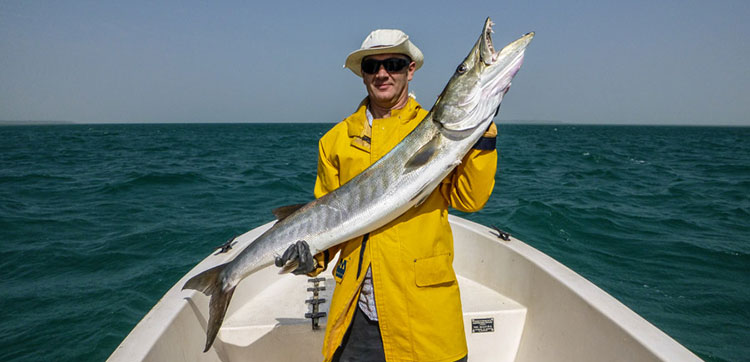 Cobia:
Reaching a length of 2 metres and weights well over a 100lb the Cobia is a fish that every angler must try and target. These hard fighting predators are renowned for their ferocious appetites, hitting anything that is put in front of them that resembles a baitfish. These fish are also well known for their amazing taste and beautiful flaky meaty flesh making it a fish that if you wish would make a welcome addition to the dinner table.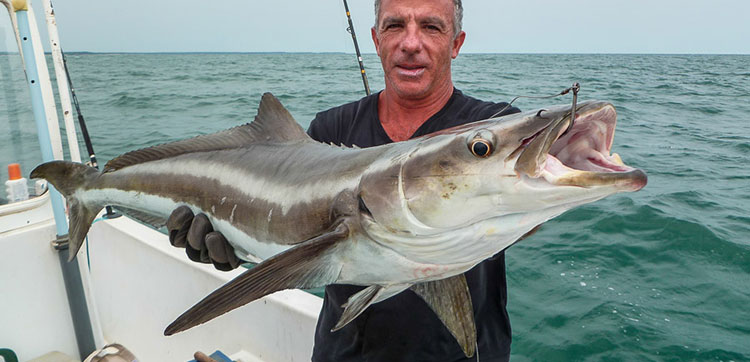 Jacks:
These fish are super-fast and furious beasts, once hooked up they will try their hardest to shake the hook and scream off at a rate of knots all the time trying to escape the anglers clutches and make their way back down to their watery home. There are many members of the Jack family that can be caught in Guinea Bissau including Giant Trevally and Jack Crevalle all of these fish have the same distinguishing features of powerful forked tails and deep bodies making them super powerful and formidable foes.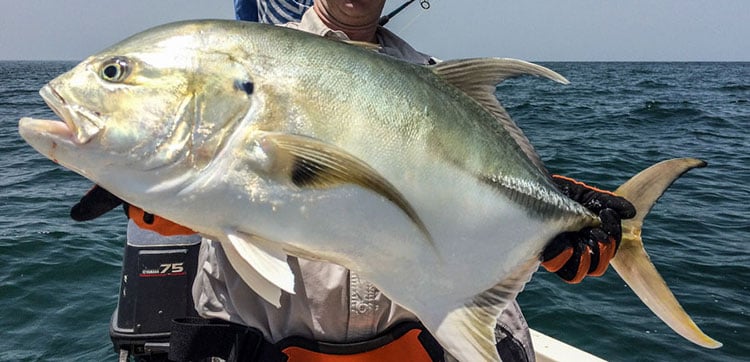 Snapper:
Snappers are well known in the sea fishing world to be one of the oceans great predators. These fish can be found near the bottom hunting unfortunate prey items that may be in the area. These chunky aggressive fish will smash any lure that is put passed their noses, slamming the anglers rod over and letting you know for certain that they are hooked up. Snapper species caught around Guinea Bissau include the Red Snapper and Cubera Snapper.
Read our Guinea Bissau Q&A to learn more about this fishing destination. If you have any other questions leave them in the comments below.