Carp & Catfish Fishing | River Ebro | Spain  
Overview
This is Catfish fishing at its best, for the experienced or for those, who have never even caught a Catfish – this trip is designed for you. An amazing one out of five Catfish are over the magical TON-100lb. The river we fish starts at the large dam just above Mequinenza, which is the mecca of the Catfish world.
The river Ebro is world famous for its Catfish fishing, but one little known fact is in the upper reaches the Common Carp fishing is truly second to none. Over the years we have been fishing this area concentrating on the Catfish with live baits. All the time while fishing we have seen hundreds of Carp rolling, crashing and feeding right in the margins.
Transfixed on the cat fishing it was always something we planned to do at a later date. It was only when we started to fish with pellets (which is still new to the upper reaches of the Ebro) that we started to catch Common Carp after Common Carp. These average over 22lb and in all probability is the first time they have ever been caught. We provide you with all the correct equipment to target these huge hard fighting Catfish of the river Ebro, which is all included in the package.
This trip is truly designed for the more adventurous angler. The bank fishing for Carp and Cats in this area is still very much virginal and well worth the trip. It's also a great place to experiment with baiting and fishing techniques. Our trips are based in the town of Caspe which over looks the dammed part of the river Ebro. This is known by several names "The Top Lake", "Lake Caspe", Embalsa de Mequinenza" or "Mar de Aragon"
To view all our other freshwater fishing destinations Click Here
Accommodation
The Ebro fishing apartments are perfectly set up for the angler as well as an ideal place to rest and refresh after a hard days fishing on the Ebro. With the rooms being located above the owners bar/restaurant, you will not have to walk far for your meals and is the best place in town to share your fishing stories.
The apartments comprise of two two – bedded rooms, two three – bedded rooms and a small one- bedded room. There is a small kitchen with fridge, microwave and sink for you to use to make teas and coffees. Each of the apartments are basic, but is an ideal place to relax after a long hard day on the river.
The bar/restaurant is open every day and is where you will be eating your meals. They have a wide selection for the evening meals and if you request something different, they will try very hard to accommodate you. There is also a good selection of alcohol on offer.
Board: Full Board
Rooms: Single, double and twin rooms
Telephone: In Bar
Internet: Free WiFi
Power: 220 volt
Meals: In restaurant
Alcohol: Chargeable
Equipment Hire: Included
Cards Accepted: Credit & debit cards
Cash Accepted: Euros
Species Information
Catfish
Season: All year
Peak: May to October
Weight: 10LB to 220LB
Average Weight: 80LB

Common Carp
Season: All year
Peak: May to October
Weight: 10LB to 50LB
Average Weight: 20LB

Mirror Carp
Season: All year
Peak: May to October
Weight: 10LB to 50LB
Average Weight: 20LB

Suggested Itinerary
Although the fishing has set weeks, we have daily flights departing from the UK, therefore should you wish to either extend your stay with additional days at the beginning or end in Spain, the itinerary below can be tailored to suit.
DAY 1:
Depart UK (alternative routes available)
Arrive Zaragoza
Once you arrive, make your way out of the terminal building, where a Sportquest Holiday representative will be waiting to transfer you to your accommodation.
Overnight accommodation: Ebro Apartments (Twin room) F/B
DAY 2: Fishing Day.
Each day you will meet at a prearranged time outside of the bar located next to your accommodation for your days fishing.
Overnight accommodation: Ebro Apartments (Twin room) F/B
DAY 3: Fishing Day.
Each day you will be transferred the short drive down to the river, where you will spend a full 8 hrs fishing for the huge Catfish.
Overnight accommodation: Ebro Apartments (Twin room) F/B
DAY 4: Fishing Day.
Once you have arrived at the river and the rods are out fishing, it is then your choice on whose take it is first.
Overnight accommodation: Ebro Apartments (Twin room) F/B
DAY 5: Fishing Day.
Each and every day your guide will share with you their experience that they have gained from years of guiding on this fish packed river.
Overnight accommodation: Ebro Apartments (Twin room) F/B
DAY 6: Fishing Day.
Whilst fishing, it is very common to receive multiple takes from these hard fighting fish.
Overnight accommodation: Ebro Apartments (Twin room) F/B
DAY 7: Fishing Day.
Why not try and target some of the huge Carp, that are so prolific in this stretch of river.
Overnight accommodation: Ebro Apartments (Twin room) F/B
DAY 8:
Around lunch time, once your bar bills are paid, you will then be transferred back to the airport for your flight home.
Depart Zaragoza
Arrive UK
Dates & Prices
Dates & prices are best viewed in landscape.
You can scroll the table left and right to view prices and availability.
Start Date
End Date
Days
Nights
Fishing
Angler
Non-Angler
Availability
01/09/2017
31/10/2017
8
7
6

£

950
N/A

Book Now

01/11/2017
30/11/2017
8
7
6

£

962
N/A

Book Now

01/01/2018
28/02/2018
8
7
6

£

862
N/A

Book Now

01/03/2018
31/05/2018
8
7
6

£

962
N/A

Book Now

01/06/2018
31/07/2018
8
7
6

£

1,062
N/A

Book Now

01/08/2018
31/08/2018
8
7
6

£

862
N/A

Book Now

01/09/2018
31/10/2018
8
7
6

£

950
N/A

Book Now
Price Match Promise
We are so confident that our packaged prices are the best available and offer great value for money.
If, however, you find an identical holiday available with any other fully bonded Tour Operator at a lower price, we will match that price.
Price Notes
Prices are based on two adults sharing transfers, fishing and accommodation (unless otherwise stated) and are correct at the time of going to press. Subject to time of year or date and currency fluctuations, these prices may fluctuate slightly due to flight price increases or fuel surcharge.
ATOL
Holidays or flights booked with Sportquest Holidays Limited are protected by the Civil Aviation Authority by our ATOL bond (Number 6371). ATOL protects you from losing your money or being stranded abroad. It does this by carrying out financial checks on the firms it licenses and requiring a guarantee, called a bond.
Price Supplements
Still need some inspiration
Why not enjoy browsing our destinations in the comfort of your own home.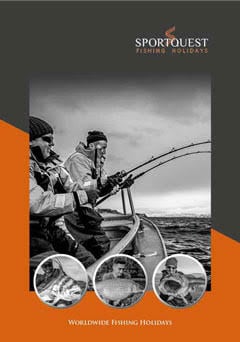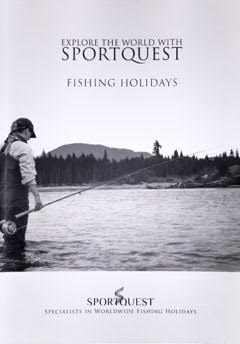 Request a free brochure
What's Included & Excluded
Included
All international flights
All transfers to and from Ebro fishing apartment and Zaragoza airport
All accommodation as per itinerary
Access to professional guide
6 days fishing
Tackle
Fishing license
Meals
Lunch and soft drinks whilst fishing
Excluded
Personal holiday insurance
Personal items
All bait
Guide tips
Fishing day ticket €30 for the week (paid locally)
Pellets these can be purchased at €60 for 20kilo (This has to be paid locally)
Options
Bags of Pellets at €60 per 20kilo
Tour Notes
Visa
A machine-readable passport with at least 6 months before expiry. No visa for UK citizens required.
Medical Requirements
No vaccinations currently required.
Please Note
All details of visa and medical requirements are correct at time of press however please check these requirements for changes.
Departure tax
There is no departure tax from Spain.
Flight Route & Flight Time
UK – Zaragoza (approx 2 hrs)
Baggage Allowance
Your actual allowance is based on both which airline you are flying with and also what class of seat you are travelling in. Normally in economy it is 1 checked bag, Premium Economy / Business 2 checked bags, First 3 checked bags. In addition to your checked bags you are also allowed 1 cabin bag and either 1-laptop bag or ladies handbag. The actual size and weight limit for bags is dependent on the airline. We therefore recommend that once your flights are booked you check on the airlines website for the up to date allowances.
If your itinerary includes private light aircraft or helicopter flights, we will advise you on your baggage and weight allowance.
Transfer Time
Zaragoza airport to Ebro fishing apartments (approx 1.5 hrs)
Tour Reviews
Sportquest Holidays is proud to be different, and one way we stand out from the crowd is our tried and trusted information we provide our customers. This information is not just provided on our own personal experiences but also REAL CUSTOMER reviews.
We are the only fishing & shooting tour operator to operate our own review system whereby customers can review both the packaged holiday and also how we performed on each destination.
How This Destination Performed
How We Performed On This Destination
How Our Customer Feedback Works
See how our customer feedback works and our latest customer reveiws.
Read More
Write a Review
Have you ever visited this destination? Why not write a review and let everyone know how you rated their services?
Write a Review
Patrick says:
Overall Rating:
Holiday was great!
Fishing was the best part and many big fish were caught.
Digs were basic, but staff were really nice and helpful.
Peter (Sportquest Holidays) says:

Patrick

Thank you for both the feedback scores and comments. Thats about spot on.

Glad you and your group all had a good time and we look forward in getting you all back soon.

Regards Peter
Stephen says:
Overall Rating:
Transfers to and from the airport was in two rather beaten up cars, adequate, but not what I was expecting.
We stayed in the "Ideal Hotel" is Caspe. Accommodation was very good, all meals taken in the bar not hotel. so it could be a problem. To be fair Catfish Capers went the extra mile and ferried us about (hotel to bar) all week.
Fishing guides were all great. Could have had more information from Sportquest about the set up in Spain.
Paul (Sportquest Holidays) says:

Hi Stephen, thanks for your feedback as these are very important for us and future travellers as we try our up most to amend the issues if there are any.

With regards to the cars, I have spoken to Martin the owner today and he has assured me that he is going out today to purchase a new car. I will keep an eye on this to make sure we do not get any more comments.

The hotel we use, we only use when anglers prefer the hotel feel rather than our standard accommodation above Martins bar. As we include a full food package with Catfish Capers then Martins bar is where you would need to eat each day. I did mention this at the time of booking bit I can now see that in future if people want to stay in the hotel we should include information about the set up for eating at Martins bar.

So glad the guides looked after you so much and you guys had a great week. Hopefully we can help out in the near future

All the best

Paul
Phillip says:
Overall Rating:
Great holiday from start to finish
Guides were excellent
Martin was a great host
Communication from Sportquest was very good
Paul (Sportquest Holidays) says:

Hi Phillip, thanks for your feedback. So glad you guys had a great time and caught plenty of big catfish.

I shall pass on your kind comments to Martin and look forward to helping you next year

All the best

Paul
Michael says:
Overall Rating:
Overall holiday was excellent from start to finish. there is nothing to fault! Martin and guides were superb can't wait to go back
Paul (Sportquest Holidays) says:

Hi Michael, thank you for your feedback. Glad to hear you had a good time and caught plenty of fish and thanks for the pictures

All the best

Paul
Royston says:
Overall Rating:
Where to start....What a week....we were met at the airport by our guides ...Pontus and Tim....(What knowledgeable guys ) Fantastic guides...nothing too much trouble...always willing to assist...cannot fault either guy .The transfer to our accommodation was interesting as Pontus was a really easy guy to warm to, chatting away like we were old friends and advising myself and my two sons of the itinerary for the highly anticipated week ahead. Once at the accommodation we were introduced to the top man Martin...Again it was like meeting an old friend. Martin welcomed us and made us aware that we were staying in the apartments above the Jolly Fisherman . Once we went up to the accommodation it was quite obvious that these rooms are really basic...no locks on the doors but clean and tidy...we soon realised that after the 1st days fishing you do not require anymore in your room apart from the bed to put your head down....There are 2 showers adjacent to the rooms that are both clean and adequate for your needs...plenty of hot water...there were 10 of us sharing the showers and nobody had a cold shower....There is also a kitchen adjacent to the shower rooms where you can make tea ..coffee etc...The bar downstairs is welcoming and where you all eat and talk about the one that got away...or in our case the Monsters we had caught. The food is excellent and plentiful...if you get a chance ask Martin to cook you a steak ...absolutely spot on....The girls who work in the kitchen are wonderful keeping you supplied with plates of calamari, chicken nuggets etc whilst they are preparing dinner...always freshly cooked nice and hot...really nice...
The Fishing.......Out of this world....You are taken to the River around 8.30 in the morning after a full English breakfast and your rods are already made up on the bank all ready for you. Our guides Pontus and Tim were as enthusiastic as we were to get the rods out....These guys work incredibly hard to make sure your trip is an experience of a lifetime...We went on this trip with the expectation of catching a 100lb catfish and a 30lb carp...All three of us achieved our aim with the 1st 100lb cat being caught on the 1st day...Pontus and Tim made this trip a pleasure and have left myself and my 2 sons with some wonderful memories...
I would thoroughly recommend this trip to anyone who wants to experience the power of these fish...The whole trip was exciting from day 1 as you were always aware that the next fish could break your PB again....Great Trip...my 2sons are already arranging to go again...Many thanks to Martin and his crew for the experience. Lastly......Thanks to Sportquest....They arranged everything for us for this trip...Fishing licences...flights, transfers etc...All we had to do was get to the Airport....Thanks for a great great Time...Roy, colin and Simon.....BRILLIANT......
Paul (Sportquest Holidays) says:

Where do i start....... Wow what a great little report and one that will help people greatly. Glad our guys looked after you so well and all your targets were met. The fishing in Spain is simply awesome and like you said people should experience it for them selves

I shall pass this report on to Martin and the guides and once your boys have decided on some dates then do get them to call me

All the very best

Paul
David says:
Overall Rating:
This fishing adventure on the River Ebro in Spain was excellent, where else can you go in Europe and almost have the guarantee of catching a 100 lb fish? Martin and his team where very professional and dedicated to the fishing.
The accommodation is very basic, with no locks on the rooms which was a bit of a worry! Food in the bar was excellent and the bar really was 'open all hours' which is sometimes not so good when you have to be up early to go fishing!!
Would recommend this trip to anyone who dreams of catching a hard fighting freshwater fish.
Peter (Sportquest Holidays) says:

David

Thank you for talking the time to send through your review it is much appreciated. In relation to the comments about the locks, yes this does worry a few people but as you have seen there is nothing to worry about. The issue we had was having locks on all the rooms customers would either forget to return the keys or lose them while fishing. As you know once you get in to all the big cats, getting in and out of the water, etc the last thing you are thinking about is a key in your pocket.

We look forward in helping you arrange your next trip as we appreciate your custom.

Kind Regards Peter


Ken says:
Overall Rating:
Had a brilliant time, the jolly fisherman was very good, food was top notch made to feel welcome the second we walked in.
Sleeping area was as described basic but we knew that before we booked, the showers were fine and worked well.
Guides were a good bunch and we had a good laugh with them, as said food was very good freshly cooked when we got back from fishing.
All staff were friendly and helpful we are looking at booking for next year for sure.
Well done and all praise to Martin and his team.
Also praise for the office team for making it so easy for us all thank you all.
Peter (Sportquest Holidays) says:

Ken Thank you from us all for your kind remarks and great feedback. It sounds like you guys had an amazing time and it was a pleasure in looking after you all.

I look forward in booking you all back for next year, just feel free to contact me directly when you are al ready.

PS can not wait to see copies of the pictures.

Kind Regards Peter
Darren says:
Overall Rating:
We were met at the airport on arrival and quickly transfered to the accommodation at the jolly fisherman where we were met by Martin and his team.
The accommodation though basic was adequate and clean.
The food was exceptional and varied and we were asked each day what we wanted for dinner.
The fishing guide Alan and his assistant Graham were totally professional and through their expertise and knowledge helped us to catch plenty of fish with our group catching 83 cats totalling 5,134 lbs with 6 over 100 lbs and several 80l b and 90 lb fish.
I would recommend to anyone contemplating taking a trip go ahead you won't regret it and we will be returning in the near future.
Peter (Sportquest Holidays) says:

Daz

It was great talking to you on the telephone and I am happy that you all had a great trip. That is an amazing amount of fish 5,134 lb of slime :)

I look forward in dealing with you all again and will look at the same dates for next year.

Kind Regards Peter
Tim says:
Overall Rating:
Over all a great holidays with great guides who worked really hard to please. One big issue is not everyone wants to go fishing every day and with the jollyfisherman not open during the day there is no way you can go back to your room . Plus there are no locks on any bedroom doors.
Peter (Sportquest Holidays) says:

Mr Aldred

Thank you for taking the time to both talk to me on the telephone and for completing your feedback form. In relation to number of fishing hours, I think that is a fair comment as after all its your own holiday so if you wish to finish early that should not be any issue. In relation to the bedroom locks, this has come up before, the issue is the owner keeps changing the locks but customers keep losing the keys. This is something that we can talk to the operator about again and see if we can get this resolved.

Kind Regards Peter


Robert says:
Overall Rating:
As a single angler the trip suited me just fine as I not only got to have great fishing, I also made many good new fishing friends and for that I thank you all.
Paul (Sportquest Holidays) says:

Hi Robert. It is a very good resort for a single angler as there are no supplements and there is a great bar for the evenings to share drinks with like minded people

See you soon

Paul
Richard says:
Overall Rating:
Thoroughly enjoyed it from start to finish, thank you all
Mel (Sportquest Holidays) says:

Our pleasure Richard. Loved the pictures you sent through

Regards

Mel
Gary says:
Overall Rating:
Never got so messed up with mud and slime, but then again I have never ever had as much fun as that fishing in my life. Unbelievable trip.
Mel (Sportquest Holidays) says:

The downside of all those fish is the mud and slime, glad you enjoyed your holiday hope to see you all again soon.
Paul says:
Overall Rating:
We had 10 fish over 100lb - best trip ever. Thanks to all concerned.
Peter (Sportquest Holidays) says:

Paul, 10 over the magic 100lb no wonder you are all happy. Regards Peter
Steven says:
Overall Rating:
Dear Peter Following our visit to your office this morning here is an overview of our fantastic trip to the River Ebro:
Day 1 – 7/9/09:
Jackie – 129lb, 30lb Catfish
Steve – 92 lb Catfish 10lb Carp
Day 2 – 8/9/09:
Jackie – 1-1/2lb, 122lb Catfish
Steve – 70lb, 3lb, 6lb Catfish
Day 3 – 9/9/09:
Jackie – 77lb, 35lb, 1-1/2lb Catfish 30lb Carp
Steve – 74lb Catfish, 34lb Carp, 58lb, 114lb Catfish
Day 4 – 10/9/09:
Jackie – 29lb, 52lb, 60lb, 55lb, 53lb Catfish + 46lb Carp
Steve – 74lb, 45lb, 2lb, 140lb, 58lb, 47lb Catfish
Day 5 – 11/9/09:
Jackie – 48 lb, 29 lb, 32lb, 25lb, 4lb, 6lb, 34lb, 37lb, 52lb Catfish
Steve – 80lb, 38lb, 39lb, 34lb, 77lb, 32lb, 60lb, 81lb, 29lb, 37lb Catfish
Day 6 – 12/9/09:
Jackie – 39lb, 31lb, 29lb, 74lb, 85lb, 35lb, 54lb, 33lb, 99lb, 47lb, 41lb Catfish
Steve – 122 lb, 57lb, 100lb, 57lb, 48lb, 82lb, 48lb, 80lb, 111lb, 52lb, 25lb, 39lb Catfish
As you can see, we had a brilliant time. The guide told us he had never fished this swim before which was clear as that first day we only had a few fish. However, the constant ground baiting reaped huge rewards.
Jackie, who had never fished before, was the first one to catch a catfish over 100lbs and caught the biggest carp, 46lbs, in our group!
She had thought she was going to be bored and had brought books and magazines to pass the time – In fact she never got to read a page as to busy fishing!!!!
The accommodation was basic but soon became home as we got used to it (remember to take towels with you).
At the end of each day we would discuss the days fishing with other anglers in the bar and made a few friends – the food was good too!
We never had time to shop as too shattered from the fun of the day as you were out by 8 a.m. and did not usually return until about 7 p.m.!
We did think afterwards it would have been good to attach a weeks relaxing holiday at the end of this trip!
Please can you rebook us in for next year?
Kind regards Steve and Jackie
Peter (Sportquest Holidays) says:

Steve & Jackie thanks for such a detailed report and all your feedback, also a good tip about taking extra towels to wipe off all the fish slime :) I have rebooked you as requested. Kind Regards Peter
Peter says:
Overall Rating:
Peter just returned from my trip and just wanted to say the fishing holiday in Spain was I am pleased to say, way above my expectations. Fishing was great Martin and the guides could not have worked harder to make what it was a very special holiday
Big thank you to everyone Regards P Morbey
Peter (Sportquest Holidays) says:

Peter thanks for the feedback and the pictures might have to use them for the next brochure. happy to be a service to you all and look forward in dealing with you again. Regards Peter C
Stephen says:
Overall Rating:
For a start, the flights were on time! Was met by the man himself - Martin. This time of the year it starts getting hot, about 35C+. My guide Alan could not look after me any better, the equipment - first class. Off to a slow start first day, 3 fish - 2 were in the 60's. 2nd day not good all around. 3rd day had 2 at 50 and 65, lost/missed loads. 4th day OMG! 14 cats all weights up to 58lb - my poor arms. 5th day was joined by 2 fishing writers and guide Rory -7 fish OMG, my 4th fish 150lbs, what a fight. All these fish were caught 140 yards out and give you grief all the way, if you are not careful you could be pulled over. On the big one I have never heard such a noise from the poor reel!
Paul (Sportquest Holidays) says:

Stephen, now thats a feedback, thanks for all your comments and also for rebooking. I look forward to the same report next time. Regards Mathew.
Felice says:
Overall Rating:
Hi Paul.
Safely returned from Caspe yesterday.
Thought you might like some feedback about a few aspects of the trip.
Fishing: Absolutely fantastic, 79 Cats in total and 4 Carp. Also caught Zander, roach and Bleak. Total Cats in weight 5,435 lbs, 10 over 100lb, biggest 160lb. Total Carp 97lb, biggest 34lb. Fantastic!!!!!!!!!!
Our guides Alan and Glen were superb, offering quality advice, assistance and companionship.
Accommodation: We were a bit disappointed with the accommodation as it is very basic. Managed to cope with this because of the superb fishing.
Food: Breakfasts very good, but no variation regarding lunches, cheese and ham baguettes only. Need to have more variation in evening meals, not chips all the time.
General points: There needs to be a welcome brochure that gives you information about the trip, meal times, pick up times etc, some local info regarding bars and banks etc. A 10-15 minute imput on your first evening by your host would be very useful!!!!!!
Details regarding bait costs need to be available prior to fishing, so people can budget for this cost. This can be a shock to anyone who has not been before. You need a lot of bait to catch the fish.
Hope you find these comments from three old farts constructive and hopefully looked at for future users
Once again thanks for you help on everything, the fishing was great and we had a fantastic time
PS. Have all the catch details if you want them and some photos too, we hope to go again soon with more friends.
Paul (Sportquest Holidays) says:

Hi Felice

Thank you for your feedback as it is very important to us. I have tried to address your points below:

1. Accommodation, we do try to make people aware that it is very basic and fundamentally just for anglers to rest their head after a hard days fishing

2. Food, i have spoken to our operator in relation to the pack lunches and he has informed me that he will now offer a more varied selection. In relation to evening meals there is a list below of what they have on offer and if there isn't something that takes your fancy then please say something at the start of your holiday and they will try to meet your needs

3. In relation to the welcome brochure, they have produced these before but unfortunately some people have either ruined them or taken them home so becomes fairly expensive to keep producing them. The drivers who take the transfers should now give every new customer a briefing during the transfer and our operator has assured me that this will be reinforced.

4. Bait costs, we will make this a very important part of pre-trip information so that future anglers can budget for this

We at Sportquest Holidays always act on any feedback we receive and make a point of contacting our operator's to resolve any issues. I hope that the comments to your feedback are satisfactory and look forward to assisting you and your group on any future bookings

Regards

Paul Stevens
Ian says:
Overall Rating:
Wow thanks the 3 of us had a great time with lots and lots of fish. it blew us away. One point to note is accommodation is basic, but you told us that so it was expected, however we went for the fishing and it was excellent.
Paul (Sportquest Holidays) says:

Ian, I am glad you boys loved it, great pictures I see as well, yes the accommodation is basic but with groups of carp and catfish anglers trudging through each week all covered in slime and mud, its hard to provide much else. But you summed it up in a nutshell, its all about catching the fish. Look forward in arranging another trip for you Paul.
Jared says:
Overall Rating:
Had a great time fishing was amazing, accommodation is very basic but for just anglers returning each day all slimy and smelly it was just fine.
Paul (Sportquest Holidays) says:

Jared, glad to hear you had a great time and I can not wait to see all your pictures. Thanks for your custom and we look forward in assisting you again. Regards Paul Stevens