Argentina has to be one of the most famous destinations in the world for wing shooting with areas like Cordoba province, where Doves fly in plaque proportions, giving guns opportunities to shoot them by the thousands each day. In provinces of La Pampa in the west and Entre Rios and further south, these lands offer the best Duck shooting in the world, with over 13 different species to shoot at any given time. Add to this the amazing shooting over pointing dogs for Perdiz, there is certainly no shortage of shooting in Argentina.
Argentina offers the most beautiful sight seeing opportunities. One of South Americas most attractive cities and of course largest is Buenos Aires. This city is packed with stunning architecture, museums, art galleries, shops and cafes.
Patagonia
Patagonia in southern Argentina is famous for its spectacular landscapes with a dramatic mix of the Andes and long stretches of plains and plateaus. Many adventures start in Ushuaia which is the southernmost city established as a penal colony in the early 20th century which is the departure point for Antarctica and Cape horn. Not far from there is the stunning Tierra del Fuego National Park which incredible scenery and magnificent flora and fauna.
We will make sure that your trip to Argentina will be everything you have ever dreamed of. With sun-drenched hills and valleys, the most luxurious accommodation and wonderful staff to cater to your every need.
Eared Doves
It is estimated that there are over 35 million eared Doves in the Cordoba Province and climbing. Due to its rich agriculture and lack of natural predators, the Dove are actually a pest to farmers and the general populace so hunters are a welcome sight to the region. It is doubtful you will ever encounter so many Doves in a single moment, hour or day than what you will see here in the Piquillin trees where the eared Doves roost.
Jacana Lodge
Located in a traditional working Estancia, Jacana is a home away from home, with stylish living spaces, large comfortable rooms and excellent food and wine. The lodge was built specifically for hunters as it is a perfect base of operations, the lodge is terrific and has every amenity you could wish for as a shooter.
Jacana is located in Lincoln, in the province of Buenos Aires, 300 Kilometers (185 miles) northwest from Buenos Aires City.
Lincoln was chosen as a destination because of its large numbers of ducks. More than you'll find at any one lodge in North America. Populations are so prolific due to several factors, including proximity to migratory routes, expectational habitat, and limited pressure on the resource.
Within the Lincoln area increased rainfall over the past fifteen years along with an extensive grain production have created ideal waterfowl conditions by providing vast amounts of marshes, ponds, lakes and potholes allowing superior feeding and roosting nearby. So you'll be guaranteed to have the best spot by means of your accommodation.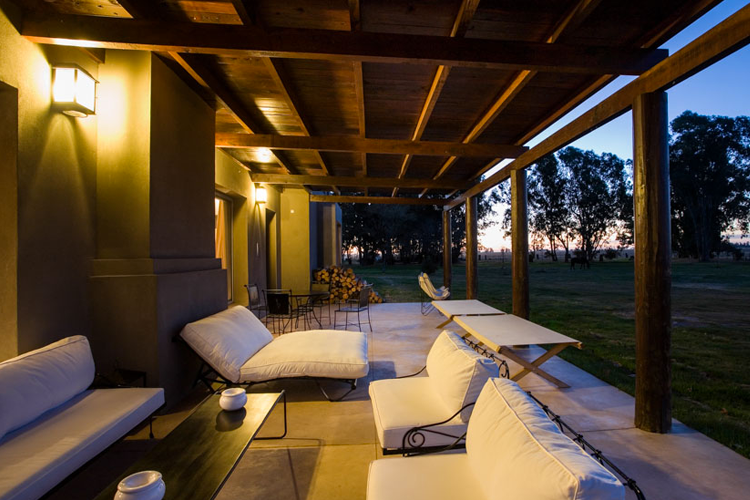 Duck Species
There are 13 common Duck species in the area also known as the central lowlands, or wet pampas. Duck species include the Whistling Duck, Silver Teals, Southern Wigeon, Rosy-Billed Pochard and Red Shovelers. Most whistle except for the Pochard which purrs or purrs like the Canvasback
At Jacana, it's not just duck hunting—it is the best-decoyed waterfowling you'll find anywhere, launched from an elegant lodge that lends comfort and character to the whole experience. Jacana sits amidst Argentina's migratory crossroads, where birds from the north pause on their migration south, but also where birds that migrate north from Southern Argentina stop to overwinter. In an agricultural area inundated with water, it is the perfect destination for ducks, which makes it the perfect destination for duck hunters, and Jacana's location puts the hunting program in the centre of unparalleled waterfowl opportunity.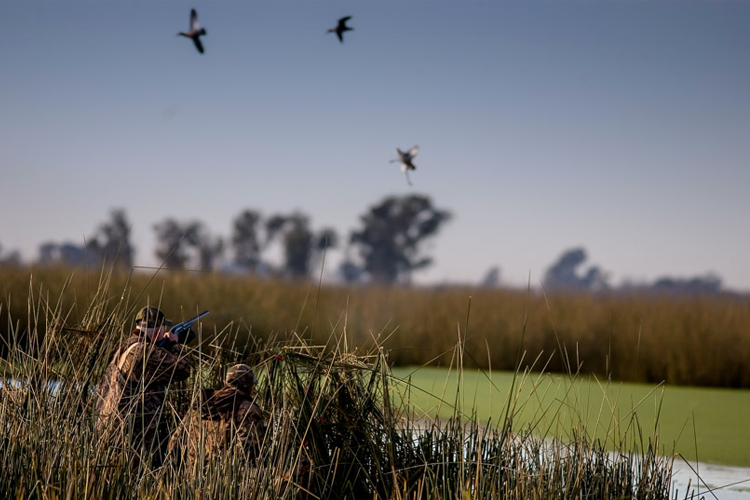 Guayascate Lodge
One of our popular Dove shooting destinations is Guayascate Lodge in Cordoba where thousands of travelling guns visit Argentina every year and why not, it's safe, beautiful and offers the best Dove shooting holiday destinations the world has to offer. Situated within 20,000 acres of well maintained, this destination is a natural habitat which is the heart of the prime shooting areas. For those who love their Dove shooting, the Cordoba Province is the Crème de la crème of Dove shooting as verified by hundreds of publications. So it's no surprise it is here in the Northern woods of Cordoba where Guayascate is located.
If it's something for the family with a not so experienced hunter in tow then head to Sierra Verde Lodge where beginner wing shooters will have countless opportunities to improve their skill level. Experienced guns can take great satisfaction in picking more challenging high targets. You will venture out each morning to experience vast numbers of non-migratory Doves flooding over you during the drives, enabling you to really test both your shooting skills and your stamina. Along with such monumental sport comes the highest calibre of wonderful hospitality which will have you eating like kings and being cared for in the best way possible.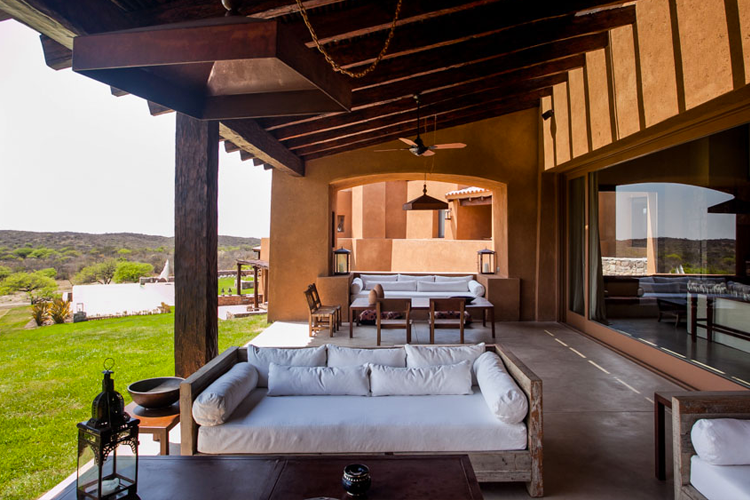 Other Birds
For the Pigeon fanatics amongst you, we have the sensational Montaraz Lodge where decoyed pigeons are the speciality at Montaraz, and Cordoba is considered one of the best Pigeon shooting regions in South America. The 50 square mile area around the lodge is annually inhabited by over 5 million Pigeons. The lodge enjoys 60 shooting fields all within a scenic drive through the region. The decoyed Pigeon hunt is a mere one hour from Pica Zuro and La Dormida lodges so a combination of Dove and Pigeon is easily arranged.
If its Duck and Perdiz you're looking for then look no further than Los Crestones located in the Province of Buenos Aires. Los Crestones will offer discerning guests a combination of decoyed Ducks followed by Perdiz over German Short-Hairs and English Pointers. On the Duck hunts, you will be accompanied by a team of well-trained Retrievers which will recover all lightly hit birds.