Overview
Category: Saltwater Fly Fishing, Hosted Fly Fishing Holidays, Hosted Saltwater Fly Fishing


Our fly fishing school at Ascension Bay is the perfect opportunity for both beginner saltwater fly fisherman and those wishing to brush up on their saltwater fly fishing skills. You will learn how to deal with the sheer pandemonium of a freshly hooked fish bidding for freedom.
We have based this trip on 1 to 1 guiding to ensure each person gets full attention of the guide. Each day you will depart with a guide to the saltwater flats where you will be taught the art of saltwater fly fishing. You will also learn how to present a fly, strip the fly for the different species. This exclusive Sportquest Holidays Hosted trip is perfect for single anglers and groups alike and will take your saltwater fly fishing skills to new highs.
Location
Fisherman Lodge is situated in the vast area of Mexico's Ascension Bay approximately three hours south of Cancun. This area has been known for its natural beauty for hundreds of years and early inhabitants named it Sian Ka'an (origin of the sky). Sian Ka'an is now a protected area that spans 120 kilometres of coastline and encompasses 400,000 hectares of tropical forest, wetlands, sand dunes as well as many more precious habitats.
This protected area is home to some iconic animals, birds and marine life these include Jaguar, Puma, Ocelot, Central American Tapir, West Indian Manatee and four species of nesting Turtles.
Fishing
Ascension Bay is the number one destination in the world for catching Permit. Additionally, it is known to have the most Bonefish per square acre of water compared to anywhere else in the world. The other highly prized species in these waters are the super-sized Snook that hunt the shallow bays. As you will have your own guide you can target whatever species you like.
Recommended tackle for this trip includes fly rods in 8#,9# and 10# with matching reels, all with smooth drags and large backing capacities. Tapered tippet lines going down to 10lb, 20lb and 30lb tips should cover most of the bases. Recommended flies include a range of small crab patterns, clousers and gotchas up to larger baitfish patterns such as Tarpon toad, double bunny and a selection of poppers.
Guiding
The guiding at Fisherman Lodge is second to none with every guide having many years under their belt. Guiding is on a one to one basis which is a massive plus when trying to learn more about this kind of fishing.
Other activities
Each day the lodge runs Eco tours designed at bringing non-fishing guests closer to the fantastic fauna and flora of this special place. Snorkelling trips are the perfect way to get up and personal with the many fish species that live in the bay as well as witnessing the grace of swimming turtles first hand. Days can be spent relaxing by the lodge pool with a drink in hand and sampling the world-class food that Fisherman Lodge has to offer.
For more information about this tour, contact our experienced team who will be happy to answer any queries you have.
Accommodation
Fisherman lodge has a unique blend of being set amongst beautiful surroundings with the benefits of very modern luxury accommodation. The nine grand slam rooms can accommodate a maximum of eighteen anglers. All the rooms are spacious and fitted with air conditioning, ceiling fans, locally made furniture, a fly tying table and two beds with Sealy mattresses. Each room is fitted with its own en-suite bathrooms and TV. including satellite service. The staff are very friendly and always happy to help. The lodge is powered by its own lodge generators so that clients can have a supply of electricity 24seven.
Board: Full
Rooms: Twin
Telephone: Lodge phone
Internet: WIFI
Power: Generator
Air Conditioning: All Rooms
Meals: All meals
Equipment Hire: Rods and Reels available
Cash Accepted
Species Information
Tarpon
Season: January to December
Peak: May
Weight: 5lb to 100lb
Average Weight: 14lb

Bonefish
Season: January to December
Peak: November
Weight: 2lb to 10lb
Average Weight: 2lb to 5lb

Permit
Season: January to December
Peak: February
Weight: 5lb to 45lb
Average Weight: 12lb

Snook
Season: January to December
Peak: January
Weight: 5lb to 40lb
Average Weight: 12lb

Suggested Itinerary
The below itinerary is only a suggested one as we have flights departing from the UK everyday, therefore should you wish to extend your stay by adding more nights in Cancun or Fisherman Lodge, the itinerary below can be tailored to suit.
DAY 1: (Saturday)
Depart UK (alternative routes available)
Arrive Cancun
On arrival there will be a representative to meet you and your host and transfer you to Tulum. (approx 1.5 hrs)
On arrival at Tulum, you will take a private boat to the lodge (approx 40mins). After arriving, unpacking and settling in your host will organise the fishing rota for the week and help you set up your tackle for the next day, you can spend the rest of the day relaxing.
Overnight accommodation: Fishermans Lodge (Twin Rooms) F/B
DAY 2: Fishing Day. (Sunday)
You will wake up to a fantastic breakfast during which your host can talk you through the day ahead, you will then split up into your pairs and head off with your guides to the fishing grounds.
Overnight accommodation: Fishermans Lodge (Twin Rooms) F/B
DAYS 3 & 4: Fishing Days. (Monday & Tuesday)
Hopefully having caught some of your target species the day before you will have new challenges for the days ahead, by letting your host know these aims they can speak to the guides and try to make them more achievable.
Overnight accommodation: Fishermans Lodge (Twin Rooms) F/B
DAYS 5 & 6: Fishing Days. (Wednesday & Thursday)
You should have learnt so much from your previous three days and it will be fantastic to put some of these new found skills into practice to land some PB fish.
Overnight accommodation: Fishermans Lodge (Twin Rooms) F/B
DAY 7: (Friday)
Depart the lodge by private boat for your return journey to Tulum
Depart Tulum
Arrive Cancun
On arrival in Cancun you will take a taxi to your overnight hotel.
Overnight accommodation: Cancun Hotel (Twin Rooms) R/O
DAY 8: (Saturday)
Take a taxi back to the international airport.
Depart Cancun
DAY 9: (Sunday)
Arrive UK
Dates & Prices
Remember that Sportquest Holidays' services are completely FREE! When you book a trip with Sportquest Holidays, you never pay more than when you book directly with the lodge and flights independently. Plus what's more if you book with Sportquest Holidays your holiday is protect by our ATOL and the Travel Package Regulations Act. To see more details CLICK HERE.
Dates & prices are best viewed in landscape.
You can scroll the table left and right to view prices and availability.
Start Date
End Date
Days
Nights
Fishing
Angler
Non-Angler
Availability
27/06/2020
05/07/2020
9
8
5

£

4,406
On Request

Book Now
Price Match Promise
We are so confident that our packaged prices are the best available and offer great value for money.
If, however, you find an identical holiday available with any other fully bonded Tour Operator at a lower price, we will match that price.
Price Notes
Prices are based on two adults sharing transfers, fishing and accommodation (unless otherwise stated) and are correct at the time of going to press. Subject to time of year or date and currency fluctuations, these prices may fluctuate slightly due to flight price increases or fuel surcharge.
ATOL
Holidays or flights booked with Sportquest Holidays Limited are protected by the Civil Aviation Authority by our ATOL bond (Number 6371). ATOL protects you from losing your money or being stranded abroad. It does this by carrying out financial checks on the firms it licenses and requiring a guarantee, called a bond.
Price Supplements
N/A
Still need some inspiration
Why not enjoy browsing our destinations in the comfort of your own home.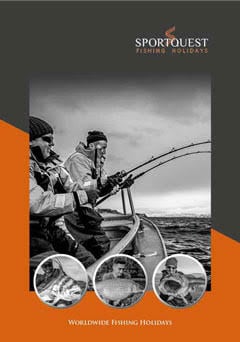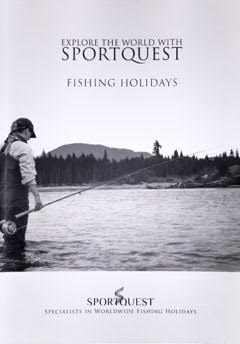 Request a free brochure
What's Included & Excluded
Included
All international flights
All accommodation
Host
All meals at the lodge
Non-bottled beverages
Boat beverages while fishing
Five days fully guided fishing
Fishing licenses
Packed lunch while fishing
Excluded
Personal holiday insurance
Beer and alcohol
Tips for guides and all camp staff
Options
Flight upgrades
Additional nights Cancun
Additional days fishing
Tour Notes
Visa
No visa for UK citizens required.
Medical Requirements
No vaccinations currently required.
Please Note
All details of visa and medical requirements are correct at time of press however please check these requirements for changes.
Departure tax
No departure tax as it is included in the flight price
Flight Route & Flight Time
UK – Cancun (approx 12 hrs)
Cancun – Punta Allen (approx 3 hrs)
Baggage Allowance
Your actual allowance is based on both which airline you are flying with and also what class of seat you are travelling in. Normally in economy it is 1 checked bag, Premium Economy / Business 2 checked bags, First 3 checked bags. In addition to your checked bags you are also allowed 1 cabin bag and either 1-laptop bag or ladies handbag. The actual size and weight limit for bags is dependent on the airline. We therefore recommend that once your flights are booked you check on the airlines website for the up to date allowances.
Transfer Times:
Cancun to Fisherman Lodge (approx 2hr 10 mins)
Questions & Answers
Where is the Lodge?
Fisherman Lodge is in Punta Allen which is a small fishing village in Mexico of approximately 500 people. The village is located in the heart of the Sian Ka'an Biosphere – one of Mexico's largest protected areas, established to manage 528,148 hectares of intricately linked marine, coastal and terrestrial ecosystems. Ascension Bay has been catch and release for over 30 years.
Where do they fish?
The fishing takes place in Ascension Bay and all the surrounding ocean side flats. Boats are used to glide through the shallow waters.
How long does it take to reach the fishing grounds?
Since the lodge has such a fantastic location the fishing grounds can be reached within 10 minutes, giving anglers a huge amount of fishing time per day.
What fish will I catch?
Expect shots at Bonefish, Permit, Tarpon, Snook, Barracuda, Trigger Fish, Jacks, Snappers, and Sharks. The lodge's guides will give you some of the best fly fishing Ascension Bay can produce.
How many fish will I catch?
You will catch lots of bonefish in the 4lb range with the odd fish weighing up to 8lb. There will be plenty of shots at all of the Super Slam species of Permit, Bonefish, Tarpon, and Snook.
How do they fish?
Fisherman Lodge uses two guides in every boat. This means that each angler will have individual attention from an accomplished guide in how to effectively fish the Bay. Many anglers like to wade for Bonefish and Permit with one guide while the other angler and guide target Tarpon and Snook from the boat. The guides know the area intimately and have been guiding anglers for over fifteen years. They are polite, friendly and speak excellent English. They are epic casters and have a love of teaching and sharing information.
Ascension Bay is home to outstanding angling for giant Barracuda, Sharks, Cubera, Mutton Snapper, tailing Trigger Fish, Big Horse Eye Jacks and Jack Crevalle. When fly fishing Ascension Bay, it is a good idea to always have a rod rigged and ready with trace wire and topwater poppers to take advantage of these up close encounters every day.
Do the guides speak English?
 All of the guides speak good conversational English. They are polite, friendly, helpful teachers, and master casters.
 Who is best suited to this destination?
This is suitable for any level of angler with a passion for flat fishing for Super Slam species. In particular, someone new to flat fishing would really get a lot out of this destination as all the guides are fantastic casting instructors.
What skill level is required?
Any anglers between beginners to expert will have great success fly fishing in Ascension Bay. A week with the lodge's guides will enhance any fisherman's expertise with both casting and watercraft within a flats fishing Environment.
How physically demanding is this trip?
Fishing done from both the boat and wading shallow sandy flats means that the physical demands are very low.
When to go?
Fly fishing in Ascension Bay is a Fantastic year-round fishery, some months are better for certain species than others but generally, the fishing is very reliable all of the time.
How to get there?
When fly fishing in Ascension Bay you take a direct flight to Cancun, where you will be picked up by a private transfer and taken to Tulum. After arriving in Tulum you will be taken the last 50 kilometres by private boat to the Fisherman Lodge in Punta Allen.
 What is the accommodation like?
The accommodations are exceptionally comfortable. The nine Grand Slam rooms can accommodate 18 anglers total and are fitted for comfort with air conditioning, ceiling fans, tiled floors, locally made furniture, fly tying table, two beds with firm Sealy mattress, a full library of favorite fishing and nature books, internet service, rod racks, and private full bathroom with hot water, and TV's with satellite service.
 What is the food like?
 The dining at Fisherman Lodge has been reviewed as some of the finest in the entire Caribbean.
The three co-Head Chefs draw on their vast knowledge of regional favourites, they each add their own flair and individualized touch, without losing the essence of Yucatan cuisine.
Everything is prepared with fresh fruits, herbs, vegetables, poultry, and local seafood. Lobster is available in season. You will never leave the table hungry or in awe of their mastery in the kitchen and eye appealing presentations.
Does the lodge provide fishing tackle?
Being a TFO International Lodge it has a nice collection of new TFO rods and reels for clients use, free of charge.
Is internet and phone signal available?
There is no cellular service in Punta Allen. But the lodge does have decent internet service.
Are there other activities available?
There are many non-angling activities available to guests.
You can enjoy the private beach on the comfortable, padded, loungers and take advantage of the daily beachside bar and grill for daily specials. You can go for a swim in the beautiful Caribbean Ocean or just relax at the beautiful freshwater pool. With plenty of lounge furniture and tables for the guests, relaxing is made easy and it is nice to have so much space for yourself.
You can take one of the three-hour tours of the local mangrove creeks and the surrounding waters with a certified kayaking guide that the Lodge will arrange.
The Lodge also provides Ocean Eco-Tours and you will be in awe of the local marine life. You will visit the Meso-American Reef which is the second longest reef system in the world. Sea turtles are always easy to find and there are five species such as the green, leatherback, and hawksbill. Dolphins, several species of rays, sharks, crocodiles and the occasional whale shark or manatee can also be a part of an eco-tour.
There is snorkelling on the lodge's three-hour snorkelling tours. The reef system is pristine and full of sea life. If you are new to snorkelling we recommend you take a learning class in our freshwater pool with one of the lodge's local experts, these lessons are free of charge and will greatly enhance your experience. 
How much does it cost?
Sportquest Holidays offers you the complete package including all flights and transfers. To view all prices and availability click the "Dates & Prices" tab above.
Alternatively, if you wish to arrange all your own travel arrangements Sportquest Holidays can book just the lodge and fishing for you.
Tour Reviews
Sportquest Holidays is proud to be different, and one way we stand out from the crowd is our tried and trusted information we provide our customers. This information is not just provided on our own personal experiences but also REAL CUSTOMER reviews.
We are the only fishing & shooting tour operator to operate our own review system whereby customers can review both the packaged holiday and also how we performed on each destination.
How This Destination Performed
How We Performed On This Destination
How Our Customer Feedback Works
See how our customer feedback works and our latest customer reveiws.
Read More
Write a Review
Have you ever visited this destination? Why not write a review and let everyone know how you rated their services?
Write a Review