Overview
Category: Popper & Jig Fishing, Single Angler Fishing


Andaman Islands fishing offers a huge variety of species and all are only a short boat ride from the mainland. Exclusive to Sportquest Holidays we have put together this remarkable fully guided fishing adventure. A great benefit of this holiday is that your group will have a sports boat to themselves meaning every piece of action that comes your way, will be yours. On top of this,  we include all your fishing licences within the package, taking all the hassle out of purchasing them yourselves.
Location
The Andaman Islands are a chain of beautiful tropical rainforests and just off the coastline there are some of the best reef ecosystems you will find. The location of these reefs is at a certain distance that they very rarely receive any commercial fishing on any large scale which in turn means that the marine life is in abundance which makes for great predator fishing. The Andaman Islands form an archipelago in the Bay of Bengal, east of India and to the west of Thailand. There are over 570 islands clustered together surrounded by clear blue water, white sands and untouched reefs. The Andamans have a total of 6,408 square kilometres. They are 467 kilometres long with an average width of 24 kilometres.
Of the Andaman group of islands, only 28 are inhabited. The Andaman Islands are separated from the Nicobars by the 10-degree channel that is a 150 kilometres wide. The fishing is based out of Port Blair, the capital of the Andaman Islands in India. You will be fishing some of the best areas around Andaman from Campbell Shoal, Invisible Bank, Dalrymple Bank and to many more incredible reefs. The tourist season and the southwest monsoons in the Andaman Islands are in pursuit of each other. The end of one marks the beginning of another. Typically, the tourist season begins in October and the temperamental monsoons can begin anywhere in May, June or July. Weather permitting; we are available to fish all year around.
Fishing
The sportfishing boats we use are very personal and will cater for 1 to 4 anglers and can fish from 3 days to 7 days and on the longer trips, we can take you to further areas. With our fishing guides, we can tailor-make a fishing package to suit your requirements, so if you only fancy lure and popper fishing or trolling for Marlin we can make the holiday fit with you. If you ask any angler from around the world about the Andamans they will automatically talk about the awesome GT fishing that this part of the world is so very famous for. Other species you can target include Almaco Jack, Bluefin Trevally, Dogtooth Tuna, Golden trevally, Great Barracuda, Green Jobfish, several different Groupers, Blue and Black Marlin just to mention a few
Boats
The sports boat you will be fishing from is a 38ft monohull custom-built FRP vessel and has been designed to fish these tropical waters. The large open deck and low gunnels make this boat the ultimate popping and jigging platform and with the anti-skid deck makes this an excellent boat to chase down some of the worlds hardest fighting fishes. The boat is powered by new Twin 250 fuel injected 4 stroke Yamaha engines for a safe, quiet and reliable ride. The latest Garmin 10 inch touchscreen GPS/Fishfinder makes navigation very efficient and easy. The factory-fitted transducers allow for deep jigging. The GPS is paired with the VHF for ship-to-shore communication so we are in touch when necessary. The boat also carries SOLAS and MMD approved life jackets for all on board along with ring buoys, a medical first aid kit and firefighting appliances.
Guides
Whilst out fishing you will be accompanied by a captain and your own guide so you will the best service making for one of the best tropical fishing adventures you will have ever been on.
Other Activities
Along with the incredible fishing on offer, you will find lots of other activities that can be added to your holiday around the Andaman and Nicobar Islands. We have listed just a few to give you a little inspiration:
Stunning Beaches – With picturesque beaches such as Corbyn's Cove, Elephant and Long Island you really must set aside some time to soak up some sun on these stunning white sandy beaches. These beaches are so calm and beautiful throughout the whole day that you will never want to leave.
Water activities – Snorkelling, scuba diving, parasailing, jet skiing and swimming can all be booked from local hotel resorts and very reasonable prices.
Havelock Island – Home to one of Asia's most beautiful beaches, Radhanagar Beach, the island is unbelievably scenic and a tranquil place to relax. The beach, popularly known as Beach No. 7, is largely quiet and only the waves breaking on the shore can be heard for the most part of the day.
Cellular Jail – Historically known as Kaala Paani (black water), the jail was used by the British to imprison political prisoners. The most famous freedom fighter to be imprisoned here was V.D. Savarkar.
If you have any questions on our Andaman Island fishing trips contact us in the office, our experienced team will be happy to help you with any queries you have. Additionally, you can request a free brochure.
Accommodation
Our newly refurbished guest house is ideally located a short 5 min walk from the jetty where our boats are moored with stunning ocean views. There are 6 clean and spacious air-conditioned rooms with modern bathrooms and comfortable twin beds which can comfortably accommodate 12 anglers.
We offer a variety of food made by our in-house chef and some of the best locally caught fish. Our large balconies overlooking the bay are a great area for anglers and non-anglers to gather in the evenings to share their fishy stories.
Board: Full board
Rooms: Twin rooms
Power: 230-240 Volts
Air Conditioning: In room
Meals: In dining room
Alcohol: Chargeable
Equipment Hire: Rods & reels
Cash Accepted: Euros, US Dollars, British Pounds
We use a variety of Hotels in Chennai for your overnight stay. We will always try and book a hotel near the airport. If you wish, we can extend your stay at this hotel. All the hotels that we use are a minimum of 3 stars and will include at least the basic facilities listed below. If you wish, we can discuss which hotel to use to best suit your own personal requirements. Also, for overnight hotels, there is always the option to upgrade to single rooms.
Board: Bed & breakfast
Rooms: Twin rooms
Telephone: In room
Internet: Free WiFi
Laundry: Chargeable
Power: 230 - 240 Volt
Air Conditioning: Throughout hotel
Meals: Breakfast in restaurant
Alcohol: Chargeable
Cards Accepted: Debit & credit cards
Cash Accepted: Rupee
Species Information
Giant Trevally
Season: October to April
Peak: October and January to April
Weight: 10lb to 100lb
Average Weight: 30lb

Marlin
Season: October to April
Peak: February to April
Weight: 100lb to 500lb
Average Weight: 250lb

Sailfish
Season: October to April
Peak: November to March
Weight: 40lb to 150lb
Average Weight: 70lb

Tuna
Season: October to April
Peak: March to April
Weight: 5lb to 150lb
Average Weight: 25lb

Suggested Itinerary
The below itinerary is only a suggested one as we have daily flights departing from the UK, therefore should you wish to extend your stay with either more fishing days or free days, the itinerary below can be tailored to suit.
DAY 1:
Depart UK (alternative routes available)
DAY 2:
Arrive Chennai (Madras)
Depart Chennai (Madras)
Arrive Port Blair
On arrival our staff will meet you and transfer you to our guesthouse, approx 20 mins. The rest of the day is free to relax or explore Port Blair.
Note: On arrival our staff will assist you with obtaining your special entry paperwork, required for visiting the Andaman Islands.
Overnight accommodation: Guesthouse (Twin Room) F/B
DAY 3: Fishing Day.
Over the next 6 days, after breakfast you will depart with your boat and crew to the various areas to fish different methods or target your chosen species.
At the end of each day you will arrive back to Port Blair.
Overnight accommodation: Guesthouse (Twin Room) F/B
DAYS 4 & 5: Fishing Days.
The fishing is conducted from our 38ft purpose built boats (based on four people sharing) perfect for a days popper or jig fishing. Our guides will help you as much as you need.
Overnight accommodation: Guesthouse (Twin Room) F/B
DAYS 6 & 7: Fishing Days.
Our guides have been fishing these waters for many years and will take you to different areas to target your chosen species.
Why not try vertical jigging for the many different species on offer.
Overnight accommodation: Guesthouse (Twin Room) F/B
DAY 8: Fishing Days.
There are so many species around the Andaman Islands and our guides will if you so wish take you on a multi species trip so you can tick off some of those species you have always wanted to catch.
Overnight accommodation: Guesthouse (Twin Room) F/B
DAY 9: 
After a breakfast we will transfer you back to Port Blair airport for the start of your return journey.
Depart Port Blair
Arrive Chennai (Madras)
On arrival once you have collected your bags make your way out of the terminal building and either take a bus or taxi to your overnight hotel (Taxi or bus not included).
Overnight Accommodation: Airport Hotel R/O
DAY 10:
Early morning arrange for a taxi or bus to take you back to the airport for your return flights (Taxi or bus not included)
Depart Chennai (Madras)
Arrive UK
Dates & Prices
Remember that Sportquest Holidays' services are completely FREE! When you book a trip with Sportquest Holidays, you never pay more than when you book directly with the lodge and flights independently. Plus what's more if you book with Sportquest Holidays your holiday is protect by our ATOL and the Travel Package Regulations Act. To see more details CLICK HERE.
Dates & prices are best viewed in landscape.
You can scroll the table left and right to view prices and availability.
Start Date
End Date
Days
Nights
Fishing
Angler
Non-Angler
Availability
03/10/2019
12/10/2019
10
9
6

£

3,734
On Request

Single Angler

13/10/2019
31/10/2019
10
9
6

£

3,784
On Request

Book Now

01/11/2019
30/11/2019
10
9
6

£

3,734
On Request

Book Now

01/12/2019
31/12/2019
10
9
6

£

3,834
On Request

Book Now

06/02/2020
15/02/2020
10
9
6

£

3,834
On Request

Single Angler

16/02/2020
03/04/2020
10
9
6

£

3,824
On Request

Book Now

04/04/2020
13/04/2020
10
9
6

£

3,914
On Request

Single Angler

14/04/2020
30/04/2020
10
9
6

£

3,944
On Request

Book Now

13/10/2020
22/10/2020
10
9
6

£

3,944
On Request

Single Angler
Price Match Promise
We are so confident that our packaged prices are the best available and offer great value for money.
If, however, you find an identical holiday available with any other fully bonded Tour Operator at a lower price, we will match that price.
Price Notes
Prices are based on four adults sharing transfers, fishing and accommodation (unless otherwise stated) and are correct at the time of going to press. Subject to time of year or date and currency fluctuations, these prices may fluctuate slightly due to flight price increases or fuel surcharge.
ATOL
Holidays or flights booked with Sportquest Holidays Limited are protected by the Civil Aviation Authority by our ATOL bond (Number 6371). ATOL protects you from losing your money or being stranded abroad. It does this by carrying out financial checks on the firms it licenses and requiring a guarantee, called a bond.
Price Supplements
Prices shown are based on 4 anglers sharing 1 x 38ft Boat, different price options for different group sizes are available please contact us
Still need some inspiration
Why not enjoy browsing our destinations in the comfort of your own home.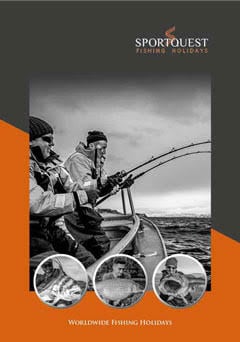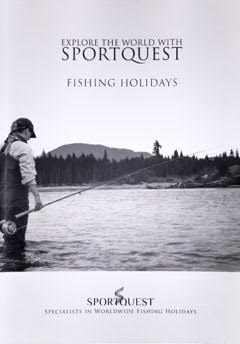 Request a free brochure
What's Included & Excluded
Included
All international flights (includes 23kilo luggage)
All internal flights
Port Blair to resort Airport Transfers
State of the art 37ft fishing boat
Professional guide
All accommodation as per itinerary
6 days fishing
All meals at Lodge
Fishing Licence included
Excluded
Personal holiday insurance
Extra luggage (Please inform us if you wish to book extra)
Chennai to airport hotel taxi or bus
All drinks
Personal items
Indian Visa
Fishing tackle and local tips
Options
Flight upgrades
Extra bags (These need to be added at an additional cost at the time of booking flights)
Tackle Hire available.
Popping Combo or Jigging Combo (i.e One Rod plus One Reel) per day per person 45 US$
Pop & Jig Combo (One Popping Rod & Reel + One Jigging Rod & Reel) per day per person 85 US$
You will need to bring your own Terminal Tackle, Poppers & Jigs. We will provide you with a complete list in your final paperwork.
We have stock of the following items (subject to availability)at our lodge for sale:
 Terminal Tackle 
 Treble Hooks 3/0, 4/0, 5/0 (Owner or Equivalent ST76) 20US$ (packet of 5 hooks)
 Jigging assist hooks large 3 US$ per hook
 Assist Chord for rigging jig hooks 1 US$ per hook
 Heavy Duty Swivels 12 US$ (packet of 4 swivels)
 Split Rings Heavy Duty 10 US$ (packet of 5)
 Solid Rings Heavy Duty 7 US$ (packet of 8)
Our selection of poppers and jigs that work to match the hatch and give you the best results
Poppers 
Poppers upto 130 Grams 30 US$ each
Poppers over 130 Grams 40 US$ each
Jigs 
Jigs upto 150 Grams 10 US$ each
Jigs 150 to 250 Grams 12 US$ each
Jigs over 250 Grams 15 US$ each
Tour Notes
Visa
A machine-readable passport with at least 6 months before expiry is required. Full Visa required from Indian Embassy.
Medical Requirements
Malaria, Hepatitis, Typhoid and Tetanus.
Please Note
All details of visa and medical requirements are correct at time of press however please check these requirements for changes.
Departure tax
There is no additional airport departure tax when leaving India.
Flight Route & Flight Time
UK – Chennai (approx 10.5 hours)
Chennai – Port Blair (approx 1.5 hour)
Baggage Allowance
Your actual allowance is based on both which airline you are flying with and also what class of seat you are travelling in. Normally in economy it is 1 checked bag, Premium Economy / Business 2 checked bags, First 3 checked bags. In addition to your checked bags you are also allowed 1 cabin bag and either 1-laptop bag or ladies handbag. The actual size and weight limit for bags is dependent on the airline. We therefore recommend that once your flights are booked you check on the airlines website for the up to date allowances.
If your itinerary includes private light aircraft or helicopter flights, we will advise you on your baggage and weight allowance.
Transfer Time
Port Blair – Hotel / Guest house (approx 20 Minutes)
Tour Reviews
Sportquest Holidays is proud to be different, and one way we stand out from the crowd is our tried and trusted information we provide our customers. This information is not just provided on our own personal experiences but also REAL CUSTOMER reviews.
We are the only fishing & shooting tour operator to operate our own review system whereby customers can review both the packaged holiday and also how we performed on each destination.
How This Destination Performed
How We Performed On This Destination
How Our Customer Feedback Works
See how our customer feedback works and our latest customer reveiws.
Read More
Write a Review
Have you ever visited this destination? Why not write a review and let everyone know how you rated their services?
Write a Review
Stephen says:
Overall Rating:
Port Blair was disappointing rubbish everywhere. Guide was excellent. Fishing was good but not topclass. Ashki and Argen were amazing. Took time to explain the odd tackle misshaps etc.
(Sportquest Holidays) says:

Hello Stephen, thank you for your feedback. Unfortunately places such as Port Blair are very over populated and do not seem to have the same thought process regarding rubbish as a lot of other places around the world.

Glad the guides helped you with tackle advise. Would be interested to see some pictures of your catches

All the best

Paul
Michael says:
Overall Rating:
After speaking to people on the trip, with reference to the moon phase maybe try a different moon phase as fishing was quite slow it was only the skipper and crew member hard work that put us on fish but he admitted it was tough fishing. But thats fishing still enjoyed the trip first time at this sort of fishing learnt a lot look forward to the next one. Thanks to all at Sportquest and your contacts in the Andamans
Kind regards Mike
Paul (Sportquest Holidays) says:

Hi Michael, so glad your introduction in to this type of fishing was a good one and you liked the guys in the Andamans. It is hard to always time trips around correct moon phases and when you decide about your next adventure we will for sure make sure you are on the correct phase.

I will get some info to you about Madagascar

All the best Paul
Peter says:
Overall Rating:
I have just returned back from India after taking part in a group fishing trip to the Andaman Islands fishing for GT's and Dog Tooth Tuna.
The holiday was expertly organised by Sportquest and the trip went very smoothly and every small detail was taken care of.
I especially liked the greeting on my mobile phone from Sportquest when I arrived in the Andamans wishing me a great fishing trip which was very thoughtful.
I also liked the welcome home message on my return back to the UK and I dont know of any other companies that offer this level or personal service.
The service that Sportquest provide is exceptional and I have recommended this company to numerous people over the years and I look forward to booking another fishing holiday with Sportquest some time soon
Paul (Sportquest Holidays) says:

Hello Peter, thank you so much for your very kind words, we do try to offer the very best in customer service as we want your experience to be the best it can be.

Where next then Peter? Hopefully we will catch up very soon

All the best

Paul
John says:
Overall Rating:
Great holiday
Paul (Sportquest Holidays) says:

Thanks for the scores on the feedback form
John says:
Overall Rating:
Overall the trip was a great success but people need to be aware of a few points which need to be addressed in order for the trip to be even better.
The first one is that you need to pre-book extra baggage allowance for the internal flight before you go. The BA flight has a 23kg allowance but the onward flight is only 15kg. Luckily we knew this and Sportquest sorted this out for us before we left.
There is a 9 hour wait from arriving in Chennai to catching the flight to Port Blair. Ideally, Sportquest need to factor in a hotel for this. We very quickly sorted out a hotel on arrival for $20 each. This allowed us to have a beer and a few hours' sleep in an air conditioned room. Trying to get some rest in a hot, humid airport terminal is not something we were prepared to do.
The accommodation in Port Blair was good. It didn't look it from the outside but inside was all that you needed. Comfortable beds, air conditioning and great food. The accommodation is situated right on the sea front and is a 5 minute walk to the boat. The only criticism is that it is noisy. The Indians have a habit of honking their horns constantly! To be fair, once you shut the room down it was hard to hear the racket. The staff were extremely helpful and good natured. There is also a lady that is able to do laundry for a small fee. Beer was readily available but we took our own spirits.
The fishing boat we fished from was almost new and a fantastic vessel. The crew of Raman and Sushil were very good. Again very helpful and very knowledgeable. However, our kit and lures were not really right for the job. We needed stiffer rods for popping and bigger poppers. Our jigging kit was spot on. There are very few places in the UK that sell the kind of tackle you need and some of the kit they sell is not up to the job. This, along with their basic knowledge of popping led us to buy kit that was not really suitable. Our host in the Andamans recommended that anyone else going there get in contact with him before they go so he can advise on the correct tackle to take. Failing that, he hires some decent kit. He said he had sent Sportquest some questionnaires for anglers to complete before going but we never saw these. Some of the questions asked are what kind of fishing we would like to do.
Game fishing Asia is geared up for popping for GTs. We wanted to do this, but also some jigging and also wanted lots of species. We spent the first 3 days throwing a popper which is very, very hard work. I went to the gym for about 3 months before I went and this was only just enough. This coupled with the fact that it was rough for the first 4 days really took it out of us. After discussing this with Captain Raman we started doing some jigging, live baiting and some trolling, as well as popping. We ended up with 24 different species. I would definitely take some light jigging kit next time with 30-100 gram jigs. The crew caught lots of fish doing this whilst we were banging out poppers, very frustrating!
Our host suggested we move locations to Little Andaman as he said the fishing had been better. This cost us another $240 each. The fishing was better but they go there with nearly every group so my argument is that this should be factored into the price before we go.
Would I go again? Yes, definitely, especially now knowing what I know. I would probably hire a popping rod, take bigger 150-200 gram poppers, take some light jigging kit and mix up the fishing a bit more.
It was a fantastic trip in a beautiful part of the world.
Paul (Sportquest Holidays) says:

Hi John
Thank you for your very kind comments, as you are aware we no longer use game fish Asia, hopefully you get a chance to use our new guides out there.
Kind Regards
William says:
Overall Rating:
Great fishing holiday- Everything laid on very well. Best part was the quality of the boats, the Skipper and towards the end of the trip, the fishing. Fishing improved as our technique improved but also moving into more productive GT water. Tips for GT Popper fishing- read and view more about GT popping techniques, talk to others who have popped before. we learned some more after our trip had finished which could have improved our landing rate success.
(Sportquest Holidays) says:

Hi Willie, glad you guys had a super time and caught plenty. I can not recommend highly enough that you do as much research as possible before going any where. Popper fishing is an art and takes a long time to perfect, but like any fishing it is always worth it.

All the best
Martin says:
Overall Rating:
Trips to fishing grounds often too long.
5 and 6 wake up in morn. Too early 6 days in a row.
Paul (Sportquest Holidays) says:

Hi Martin

Thanks for your feedback. Sometimes the skipper of the boat gets to hear about a certain area that is fishing very well and to make the most out of these opportunities some days the skipper will make a decision to travel to these areas.
Gregory says:
Overall Rating:
My apologies for taking so long to get back to you about my trip to the Andaman Islands last month. I have tried to complete the online customer feedback form but your site is currently offline - I'll certainly try again later.
We were fishing with Andaman Angler and I have to say that Akshay, Arjun and Nargis run the best operation I've been fishing with yet (I fished with Nomad last year and with PNG Sportfishing earlier this year) for the simple reason that they remember that it's not just about the fishing. They looked after us very well indeed and I'd really like to go fishing with them again soon. The weather was shocking blowing force 6/7 for the whole time we were there but I managed a 30kg GT on the first morning and then proceeded to empty the ocean using slow pitch jigging tactics. I loved every minute of it in spite of the bad weather.
Akshay said he still had a week free at the end of April 2018 when the yellowfin tuna run is happening and both Paul Clark and I are keen to return then. However, we can't find anyone we know who is willing to go at such short notice. Is this something you might be able to help out with?
With regards feedback, my only gripe was all the excess baggage costs we were hit with. I managed to get to Cairns and PNG without incurring any additional baggage costs on international flights but we got hit at every stage on the way to and from the Andamans. Both Paul and I payed almost £300 in excess baggage fees. Unfortunately, I had a bit of a moan at Melanie about it from Heathrow. My apologies to her - I was having a very bad day. I don't travel very well. Akshay thought that passengers on international transfers might be able to avoid excess baggage costs on the Chennai to Port Blair flights. It would certainly help your customers if you either used airlines that provide two hold baggage allowance on economy flights or gave clear indications of excess baggage costs on specific trips when people are booking. I've not met anyone on a popping or jigging trip who hasn't travelled with a rod tube...
Thank you very much.
Paul (Sportquest Holidays) says:

Hi Gregory, Thanks for such a detailed feedback, it is very helpful for future travellers and also us.

Well done on your GT, it must of given one hell of a fight. Shame about the weather but being a fisherman we have to put up with this sometimes!

I am ever so sorry about the excess baggage charges, we were completely unaware of the small luggage allowance on your small flight. The amount of people we have sent on this route and this is the first time this has been bought to our attention. We will endeavour to up the baggage allowance on this flight for the future.

Once again thanks and we will try everything we can to find you someone to travel with

All the best / Paul
Graham says:
Overall Rating:
Take Rupees not Dollars, as I had to use credit card to buy food in airport and excess baggage charge for a faraway destination 15 kg is really not enough for essentials, tackle etc.
Paul (Sportquest Holidays) says:

Hi Graham, thanks for taking the time to fill out your feedback. It is very important to us that we get these feed backs as we were unaware of the small luggage allowance on Jet Airways.

We have sent many people to Andaman Islands before and no one has ever mentioned it. We have now adjusted the price of the holiday so we can up the allowance to match the international flights.

All the best

Paul
John says:
Overall Rating:
The transfer flights from Chennai with Jet Airways had a reduced weight to 14 kg, which meant excess baggage charge.
The boat was brand new and well appointed. The host took great care to ensure good fishing and provided a great service despite it being a little wet and windy. We caught GT's every day, the tackle provided was top quality.
Paul (Sportquest Holidays) says:

Hi John, thanks for your feedback. We have now changed the holiday to include larger luggage allowance on the internal flight to match up with the international flight allowance. We were unaware of this and this is why these forms are so important so we can act on things if they are wrong.

See you soon John

All the best

Paul
Peter says:
Overall Rating:
Great guides, pre-trip information and service from Sportquest!
Point-to-point flights (rather them booked in one go) made transfer a pain.
Very long transfer time (8 hours) despite availability at earlier connected flight.
Loss of 2 fishing days (due to weather).
Should/could be compensated by example free/offsetting days on the next trip.
Peter (Sportquest Holidays) says:

Hi Peter

Thank you kindly for your feedback

Glad you liked the guides and all the information.

In relation to flights we always try to book the best flights and connection times as possible at the time of booking. We also look at the costing of the different flight times, routes and connections and try to give you the best option. Unfortunately things can change from time of booking to when you actually depart.

Sorry to hear that you lost a couple of days fishing which is quite rare for this location. We always give a credit if a credit is given to us when fishing is cancelled. In this case they do not offer any refunds for lots days or times. However as we always want to keep customers happy I am happy to look at sorting you out a discounted deal on your next trip with Sportquest.

Just when you wish to travel again speak to either me or Paul and we will sort something out for you.

Kind Regards Peter
Andrew says:
Overall Rating:
Thanks everyone for giving me an unforgettable fishing trip with all the smashing of poppers and stickbaits from GTs' and Tuna run with all the great services and nice accomodations provided at the Guesthouse . I will be back soon for the another fishing trip .
Mel (Sportquest Holidays) says:

Andrew, thank you so much for a great destination review, Ashley and his team always work hard to give everyone an amazing holiday.
Willem says:
Overall Rating:
I was looking for an extreme fishing adventure and I really found one.
The single angler trip was an amazing experience!
We caught some amazing GT's, Spanish Mackerel and Dogtooth tuna and fished on one of the most beautiful locations.
I would like to thank everyone again for the unforgettable fishing adventure, warm hospitality, delicious food and excellent service.
See you again in the near future for a new adrenaline rush.
Paul (Sportquest Holidays) says:

Willem, thanks for the review it sure is an extreme fishing adventure, so glad you liked everything about it.
Alex says:
Overall Rating:
I booked 5 days and six nights and had the best fishing trip you can possibly imagine. They hooked me up (pun intended!) with 2 other anglers to make the trip more fun and more affordable (Our single angler club).
The fishing grounds are extensive, and you get to visit (from the boat) many many of the beautiful Andaman Islands, most of which are uninhabited. The boat that I went on is a comfortable and fast 37 foot twin 225hp engined centre console, which provides access to remote islands & reefs that other local boats can't reach in a day trip. The charming couple who run the business, Akshay & Nargis, can't do enough to make sure that the trip is successful & comfortable from all aspects. They have a lovely easy manner about them. I'm a keen fisherman and have fished in many places in the world, but I have never experienced fishing action like this, by the end of my last day I was wishing for small fish, such were the aches in my weary muscles.
The guest house accommodation is clean and simple (which helps to keep the costs down) with staff on hand to clean and cook and do the laundry, small charge for laundry. The food is excellent home cooked authentic indian cuisine mainly based around fresh fish - no surprises there. A packed lunch and drinks are provided on the boat.
All in all I can't reccomend this outfit highly enough.
Tracey (Sportquest Holidays) says:

Alex, Akshay & Nargis look after all customer VERY well, thanks for the destination review they all help.
Gen says:
Overall Rating:
Fished in the beginning of April. Akshay's operation is top notch and very professional.
His team will run as far as needed to put you on fish. We had some very good days, lots of big GTs and Tuna.
Not only fishing is great, but we were treated like family by Akshay and his lovely wife.
You couldn't ask more fishing remote and pristine place like Andamans.
Peter (Sportquest Holidays) says:

Thanks for your review it was so nice to hear that you both loved the destination.
David says:
Overall Rating:
I have been fortunate enough to have fished some of the top destinations in 6 continents and this is up there with the best. I have fished Oman with No Boundaries and whilst admittedly they have bigger G.Ts this would be my preferred venue. We fished on 'Rampage' a fast stable craft that gave a smooth ride and was an excellent fishing platform. Our crew Arjun and Dhillip worked tirelessly to put us on the fish, nothing was to much trouble. We were guided by Darran, the managing director, on 2 days and he knows the waters like the back of his hand. A very talented experienced angler.
The guest house is clean spacious and reasonably well equipt. It is set on the water front and there are stunning views across the bay. It is currently being extended to include the upper floor. Breakfast was basic but adequate but the packed lunch and evening meal were outstanding. I am a trained chef and I can honestly say I ate some of the best Indian cuisine I have ever tasted. A pre dinner snack was provided every evening.
A few tips if you are planning a trip here.
Change your currency before leaving Chennai. There are ATMs on the island, some work most don't depending on type of card.
Watch your weight limit. We flew with Emirates and whilst they were ok with excess weight Jet Air weighed everything including hand luggage and we had to pay 4500 rupees for 3kg.
If you are carrying duty free alcohol make sure you pack it in your suitcase before leaving Chennai or it will be confiscated.
If you smoke this also applies to lighters and matches.
Pack a good selection of GT ice creams, these consistently out fished any popper or stick bait in the shallower waters.
Peter (Sportquest Holidays) says:

David, thanks for such a detailed destination review, thats a great help for everyone and as you said we all agree its an amazing place.
Peter says:
Overall Rating:
Just a quick note and pictures from our recent holiday, if we were to give it a title it would have to be complete madness. However, do not worry as it was for all the right reasons. Just too many big fish for us, I think we need to go and get a lot fitter before returning. Thank you all.
Peter (Sportquest Holidays) says:

Peter, many people say the exact same thing. It is almost addictive and many people return year after year

It was our pleasure to help you and look forward to helping you in the future

Kind Regards

Peter
Mark says:
Overall Rating:
The team at this resort worked hard each day to put us on the fish and you can not ask for any more. Please pass on my thanks to everyone involved.
Mel (Sportquest Holidays) says:

Mark thank you for taking the time to talk to me on the telephone and completing your feedback, this is important for us and also future customers. I will as requested pass on all the feedback to the resort. Regards Mel
Dick says:
Overall Rating:
Had an amazing week fishing we just wished we could of stayed on for longer.
Peter (Sportquest Holidays) says:

Hi Dick I though you would like this place as I know how much you love your popper fishing, and you do work hard at it. The results from your trip prove this. I will look at arranging the same trip back for you both. Regards Peter
Roy says:
Overall Rating:
You did us again but in a good way, wow great fishing the GT's and Doggies were more powerful than you had explained. The accommodation is basic but for just fishing you do not need anything else. Will have to come back again.
Peter (Sportquest Holidays) says:

Roy, boy am I glad that it all turned out for you both so well. It has been a pleasure looking after you these last few years, heres to next time Regards Peter
Alan says:
Overall Rating:
On our week the fishing was slow as there was just no bait around, the guides seemed to struggle to find the fish. Also on our week the food and organisation seemed to fall apart, not what we would expect from such a club.
Peter (Sportquest Holidays) says:

Alan thanks for taking the time to talk to both me and the owners at the club, first please accept my apologies for this. Unfortunately the head chef just got up and left 3 days before your arrival which through the whole resort out of sink. This was also made worse with the poor fishing conditions, in fact it was the slowest 3 week period we have ever know at the club. Although we have no control over the fishing when these freak conditions happen we can control everything at the lodge so it was not acceptable. I do hope that you take up both ours and the owners offer to make up from the short comings. When something does go wrong we will always take full responsibility, Regards Peter