Overview
Category: Saltwater Fly Fishing


A twelve-acre island perched right on the edge of Belize's world-famous Barrier Reef offering beauty, peace, tranquillity and fantastic fishing. This little idyllic island offers some unbelievable saltwater flats fishing and where the Permit is so much in abundance that we named it Permit City.
This beautiful island is one of the most visually stunning locations in all of the Caribbean. The island is small at just less than 12 acres in size, and guests can walk from one end to the other in about 15 minutes. Drenched in palm trees and located right on the Barrier Reef, the island life is both unhurried and relaxing. This is what the Florida Keys used to be like 50 years ago.
Water Caye is situated right in the middle of what we estimate to be the best skinny water Permit fishery in the world. The flats extend both north and south of the island and we've never been anywhere that consistently produces more Permit than this location. These pristine flats hold incredible numbers of Permit, and can be counted on for numerous quality shots while wading.
Some of the flats are as close as a 10-minute boat ride from the island. The Permit fishing in this area takes place on tidal flats in about 1-3 feet of water and guests will be casting to tailing Permit in much the same way they have for tailing Bonefish in other locations. Guests can expect to see 25-40 tailing fish per day and we've had 100+ fish days every year for the past decade.
The majority of the fishing for Permit is done while wading, making this one of anglings ultimate challenges!
If you have any questions on the saltwater fly fishing trip we offer then contact us in the office, our experienced team will be happy to help you with any queries you have. Additionally, you can request a free brochure.
Accommodation
The Blue Marlin Lodge is a rustic and charming dedicated diving, fishing, and relaxation resort. The grounds occupy a sizable portion, from beachfront to lagoon, of a small, striated coconut and pine covered islet – Southwater Caye . The property includes a lagoon-side dive storage shack and boat docks, a clubhouse restaurant, bar and deck, two guest apartments with nine guest rooms, three domed cabins and five seaside cottages facing the trade winds.
Inside the thatched roof, open-air clubhouse is the funky island bar, complete with pool table and the adjacent Charlie's dining room, a casual setting with a touch of elegance. The meals, three times a day plus afternoon snacks, are remarkable. The menu takes advantage of island seafood and local fruit. Lunch and dinner are served family style; breakfast is cooked to order. A fresh pot of hot coffee is always waiting.
The property features white sand beaches, groves of coconut palms, snorkeling in the lagoon and SCUBA diving from the Oceanside, a distance of only 1,500 feet. Incidentally, insects like sandflies are practically nonexistent on the island. The beautiful tropical island is picturesque; the landscape is natural, the grounds are clean and manicured. The palms and pines are residence to various island and seabirds, including the resort's funny and friendly pelicans, which spend most of the day preening and dive bombing for small fish in the lagoon.
All guestrooms are cozy, cool and comfortable with fans. The domed cabins are spacious and air-conditioned. The beach cabins are newest; all wood and air-conditioned with handsome tropical interiors and mounted on posts at the edge of the sea. All accommodation types feature en suite bathroom (tub or shower) with hot & cold water, air-condition and fan ventilation, and bath toiletries (soap, shampoo, conditioner). Bedding configuration varies from King Bed or Queen Bed to multiple bedding (King & Queen or Double).
The resort's total capacity is 32.
Board: Full board
Rooms: Twin & single rooms
Internet: WiFi
Laundry: Nominal charge
Power: 110 volt
Air Conditioning: In rooms
Meals: In Charlie's restaurant & bar
Alcohol: In bar and room mini bar
Shop: Onsite gift shop
Cards Accepted: Credit & debt cards
Cash Accepted: US Dollar
We use a variety of hotels in or around Miami airport for your overnight stay as it allows you to break up the journey if you so wish to do so.
All hotels that we use are a minimum of 3 stars and will include all the basic facilities listed below. If you wish, we can discuss, which hotel to use to suit your own personal requirements.
Board: Bed & breakfast
Rooms: Single, double & twin available
Telephone: In room
Internet: Free in lobby
Laundry: For a nominal charge
Power: 110 volt in rooms
Air Conditioning: Throughout hotel
Meals: Breakfast in restaurant
Alcohol: Available to purchase
Cards Accepted: Debit & credit cards
Cash Accepted: US Dollars
Species Information
Bonefish
Season: All Year
Peak: March to June
Weight: 2LB to 12LB
Average Weight: 3.5LB

Permit
Season: All Year
Peak: March to June
Weight: 2LB to 60LB
Average Weight: 10LB

Tarpon
Season: All Year
Peak: May to June
Weight: 5LB to 150LB
Average Weight: 15LB

Snook
Season: All Year
Peak: March to June
Weight: 2LB to 12LB
Average Weight: 5LB

Suggested Itinerary
The below itinerary is only a suggested one as we have flights departing from the UK everyday, therefore should you wish to extend your stay with more fishing days or adding more nights in Belize, the itinerary below can be tailored to suit.
DAY 1:
Depart UK (alternative routes available)
Arrive Miami
On arrival at Miami Airport, take a taxi to your overnight hotel.
Overnight accommodation: Miami Airport Hotel (Twin Rooms) B/B
DAY 2:
Depart Miami
Arrive Belize
On arrival our Sportquest representative will meet you and escort you to your onward connection flight. (This is a 15 min. scenic flight)
On arrival a taxi will take you the short ride down to the waterfront.
At the waterfront, a waiting water-taxi will take you out to the island. (Transfer takes around 1.5 hours)
The rest of the day is yours to relax or try the flats at the back of the island.
Overnight accommodation: Blue Marlin Lodge (Twin Rooms) F/B
DAY 3: Fishing Day.
After a full breakfast depart with your guide for a full 8 hours fishing on the numerous flats.
Overnight accommodation: Blue Marlin Lodge (Twin Rooms) F/B
DAY 4: Fishing Day.
Each day you will be mainly targeting Permit; however there is also very good Bonefish fishing.
Overnight accommodation: Blue Marlin Lodge (Twin Rooms) F/B
DAY 5: Fishing Day.
You will normally pole around in the boat until a shoal of Permit has been spotted.
Then it is best to wade towards the fish as you can approach quieter on foot.
Overnight accommodation: Blue Marlin Lodge (Twin Rooms) F/B
DAY 6: Fishing Day.
Apart from the amazing Permit fishing, why not take a day out just off the reef fly fishing for an array of different species.
Overnight accommodation: Blue Marlin Lodge (Twin Rooms) F/B
DAY 7: Fishing Day.
The lodge each day will provide both packed lunches and drinks for you to take out fishing.
Overnight accommodation: Blue Marlin Lodge (Twin Rooms) F/B
DAY 8: Fishing Day.
Enjoy your last full day flats fly fishing.
Overnight accommodation: Blue Marlin Lodge (Twin Rooms) F/B
DAY 9:
After a full breakfast you will take your water taxi back to Dangriga, then a short taxi back to the airstrip for your return flights to Belize City airport.
Depart Belize
Arrive Miami
Depart Miami
DAY 10:
Arrive UK
Dates & Prices
Remember that Sportquest Holidays' services are completely FREE! When you book a trip with Sportquest Holidays, you never pay more than when you book directly with the lodge and flights independently. Plus what's more if you book with Sportquest Holidays your holiday is protect by our ATOL and the Travel Package Regulations Act. To see more details CLICK HERE.
Dates & prices are best viewed in landscape.
You can scroll the table left and right to view prices and availability.
Start Date
End Date
Days
Nights
Fishing
Angler
Non-Angler
Availability
01/03/2019
30/09/2019
10
9
6

£

5,811
On Request

Book Now

01/03/2020
30/09/2020
10
9
6

£

5,981
On Request

Book Now
Price Match Promise
We are so confident that our packaged prices are the best available and offer great value for money.
If, however, you find an identical holiday available with any other fully bonded Tour Operator at a lower price, we will match that price.
Price Notes
Prices are based on two adults sharing transfers, fishing and accommodation (unless otherwise stated) and are correct at the time of going to press. Subject to time of year or date and currency fluctuations, these prices may fluctuate slightly due to flight price increases or fuel surcharge.
ATOL
Holidays or flights booked with Sportquest Holidays Limited are protected by the Civil Aviation Authority by our ATOL bond (Number 6371). ATOL protects you from losing your money or being stranded abroad. It does this by carrying out financial checks on the firms it licenses and requiring a guarantee, called a bond.
Price Supplements
N/A
Still need some inspiration
Why not enjoy browsing our destinations in the comfort of your own home.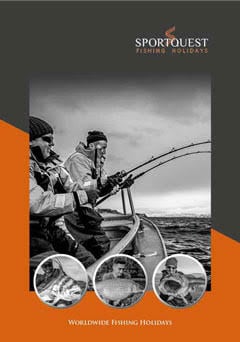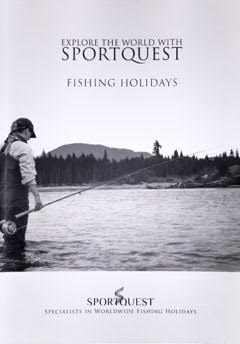 Request a free brochure
What's Included & Excluded
Included
All international flights
All internal flights
Airport Transfers
All accommodation as per itinerary
6 days fishing
All meals at Lodge
Excluded
Personal holiday insurance
Drinks
Fishing tackle
Tips for guides and all camp staff
Departure tax
Options
Flight upgrades
Additional nights either at lodge or any Belize hotel
Single room upgrades
Tour Notes
Visa
No visa for UK citizens required.
Note: Because your flight will involve travelling into the USA, you will be required before travel to complete an Electronic System Travel Authorisation (ESTA) online, which is compulsory for all USA Visa Waiver Programme (VWP) travellers before boarding an air or sea carrier to the USA.
Medical Requirements
No vaccinations currently required
Please Note
All details of visa and medical requirements are correct at time of press however please check these requirements for changes.
Departure tax
There is a $35 USD additional departure tax payable upon leaving Belize however this can change regularly.
Flight Route & Flight Time
UK – Miami (approx 9hrs), Miami – Belize City (approx 2 hrs), Belize City – Dangriga (approx 15 mins)
Baggage Allowance
Your actual allowance is based on both which airline you are flying with and also what class of seat you are travelling in. Normally in economy it is 1 checked bag, Premium Economy / Business 2 checked bags, First 3 checked bags. In addition to your checked bags you are also allowed 1 cabin bag and either 1-laptop bag or ladies handbag. The actual size and weight limit for bags is dependent on the airline. We therefore recommend that once your flights are booked you check on the airlines website for the up to date allowances.
If your itinerary includes private light aircraft or helicopter flights we will advise you on your baggage and weight allowance.
Transfer Time
Boat ride from Dangria – Blue Marlin Lodge (approx 30 mins)
Tour Reviews
Sportquest Holidays is proud to be different, and one way we stand out from the crowd is our tried and trusted information we provide our customers. This information is not just provided on our own personal experiences but also REAL CUSTOMER reviews.
We are the only fishing & shooting tour operator to operate our own review system whereby customers can review both the packaged holiday and also how we performed on each destination.
How This Destination Performed
How We Performed On This Destination
How Our Customer Feedback Works
See how our customer feedback works and our latest customer reveiws.
Read More
Write a Review
Have you ever visited this destination? Why not write a review and let everyone know how you rated their services?
Write a Review
Gene says:
Overall Rating:
Trip worked out well.
Flights were fine and on time.
The person meeting us in Belize City was late and the pass through was confusing .
Blue Marlin was excellent , both accommodations and food. The manager Nattily does an excellent job, but there were few other guests Both Ian and Ivan were good guides and equipment was good. Wind was very tough for 3 of our 5 days and permit were sparse and spooky.
Jan landed 2 the first day, but none of us others got a hook up. Disappointing. Should I return I would try another area.
Your outfit did well by U.S.
Thanks. Gene
Peter (Sportquest Holidays) says:

Gene

Thank you so much for the feedback as it is very much appreciated. happy that you thought the lodge was good and that both them and the guides took good care of you.

Shame the fishing was tough with 3 bags days of very strong wind. The wind will effect the fishing and make the Permit very spooky, they can hear the water splashing against the boat.

Hope to talk to you all again about next years destination.

Kind Regards Peter
Ruben says:
Overall Rating:
3 anglers all now have managed to catch their first Permit on the fly. Thats all we wanted to do and it was achieved half way through the trip. So with the pressure off we went and chased some Tarpon and guess what? We all caught them too.
Well organised, great staff, great guides, perfect.
Peter (Sportquest Holidays) says:

Congratulations you three, loved the pictures of you all. Plus a real bonus the Tarpon.

Thanks for the feedback as its very much appreciated
Phillip says:
Overall Rating:
Perfect please do not change a thing....
Paul (Sportquest Holidays) says:

Phillip we won't

Cheers
Winston says:
Overall Rating:
As a party of six experienced anglers its fair to say our expectations were very high even before our arrival. After 6 days full fishing I think we could all say that all our expectations and some had been met.
Thanks to everyone, we have already been chatting about a return visit.
Peter (Sportquest Holidays) says:

So happy that your group all had a good time, as discussed we will be ready to rebook you all when you are.

Thanks for the feedback and your custom.

Tight lines
Alan says:
Overall Rating:
Only returned home last night and we already are missing Water Caye the hosts Rosella and Ricardo took such good care of us and our fishing guide for the week frank was amazing. How that guy spots fish I will never know, he must be a fishing god well he is in our eyes.
Thanks for both recommending Water Caye and also making everything so so smooth.
Dita (Sportquest Holidays) says:

Alan thank you so much for the destination review. They all help everyone.
Wayne says:
Overall Rating:
Simply a great holiday, even my wife enjoyed it who I dragged along just for the ride as a non angler.
I loved the fishing, just can not get enough of it and she just loved chilling on the island.
This combination made it the perfect holiday for us both.
Thanks to the lodge staff who also took such good care of my wife she did not want for anything.
Mel (Sportquest Holidays) says:

Wayne,

Thank you for taking and sharing your destination review, very much appreciated.
Kellan says:
Overall Rating:
Another adventure with Sportquest and yet again another fantastic trip.
Can only echo what others have said many times, the destinations they offer are all first rate.
It was the best thing that ever happened to you fishing was finding SQ on the internet. We have never looked back.
Need to think whats next....
Peter (Sportquest Holidays) says:

Kellan

Always a real pleasure
Regards
Samuel says:
Overall Rating:
This was our first ever fly fishing holiday. Everyone took such good care of us and helped out in every way.
We did not catch any Permit however we did catch lots of Bonefish which made us very happy. I think we are both now hooked on saltwater fly fishing as its a totally different experience.
Just also need to point out our guide for the week was amazing, plus thank you so much for all his secret flies.....
Paul (Sportquest Holidays) says:

He sure is a fishing god and has amazing eyes for spotting fish.

Tight lines
Aaron says:
Overall Rating:
Just returned from our trip and what a place Water Caye is, We all enjoyed the whole trip immensely.
Very well organised throughout so well done Sportquest.
The permit fishing was insane, plus we even went outside the reef and caught so many different species far to many to list all on the fly.
Fantastic trip happy all round.
Peter (Sportquest Holidays) says:

Aaron

So glad you liked it, I though it would suit you perfectly

speak soon regards
Mrs & Mrs Hillsworth says:
Overall Rating:
Thank you so much, it was just what the wife and I had wished for. We are already planning and dreaming of a return trip.
Mel (Sportquest Holidays) says:

Thank you so much for taking the time in completing your feedback form. I am already working on your return trip so a big thank you for the repeat custom. Mel
Michael says:
Overall Rating:
The permit fishing was great just as you explained, but we also thoroughly enjoyed the blue water fishing just off the reef.
Peter (Sportquest Holidays) says:

Thank you for your feedback and glad that you all enjoyed the holiday. Regards Peter