Crocodile Bay Resort | Big Game Fishing | Costa Rica
Overview
The world-class resort we use in Costa Rica called Crocodile Bay has won so many awards on Trip Adviser, that we class it as a must go for any big game angler. It is also the perfect destination to take your non-angling family, as the eco tours onsite are unbelievable and if you were to stay there for a whole month, you would never get through them. The fishing is some of the finest in the world – from the inshore Rooster fishing to the offshore Marlin/Sailfish fishing. It really is a mecca for all anglers and non-anglers .
Crocodile Bay is located on 44 acres of some of the lushest tropical gardens known to man and with it only having 40 air-conditioned rooms, it really is a little piece of paradise. The resort features a fantastic swimming pool, hot tub and a luxury 5,000sq foot eco spa, which you simply must visit.
The fishing is divided into two main areas; inshore and offshore with a variety of fishing options such as: live bait, trolling, surface poppers, jigging, and fly-fishing. For Inshore the species most sought after is the Roosterfish. 25lb to 50lb fish are very common with fish over 50lb caught each week.
Offshore, Sailfish are the main target; these fish are available year round and a half dozen are common any day. If you ever fancied learning to catch billfish on the fly, then due to the sheer numbers of fish raised, this has to be one of the top places anywhere in the world. Other species available are Marlin, Tuna, Dorado, Jacks, and Amberjacks.
To view all our big game destinations Click Here
Accommodation
Crocodile Bay resort is a destination for restoration and exploration and, of course, world-class sport fishing. It is set in 44 acres of lush tropical rainforest with some of the finest wild life on your doorstep. You simply have to stand on your own private balcony to view a huge variety of birds, butterflies and stunning tropical plants.
The friendly staff at Crocodile Bay will cater to your every need and will give you as much privacy as you desire, whilst helping you discreetly to enjoy an experience of a lifetime. You will be invited to fish from the biggest and best sport fishing fleet in south America, fishing a variety of inshore and offshore experiences for such fish as Roosters to the very popular Marlin.
The resort offers some of the finest land and water based eco tours, that you simply have to find time to add to your itinerary.
Crocodile Bay is a very small and intimate resort, where you can be as relaxed as you wish, or you can experience the thrills of lots of activities. With the resort only having 40 air-conditioned rooms, you never ever feel like you have to fight for a space.
The fantastic international and local cuisine restaurant will masterfully prepare your meal each day, whether it is fresh sushi, grilled fish or locally sourced meats, everything is guaranteed to tickle your taste buds, leaving you feel like you have had a culinary experience of a life-time.
Board: Full board
Rooms: Single & double available
Telephone: In room
Internet: Free WiFi
Laundry: Chargeable
Power: 120 Volt
Air Conditioning: Throughout hotel
Meals: Restaurant
Alcohol: Chargeable
Shop: Souvenir shop
Cards Accepted: Debit & credit cards
Cash Accepted: American Dollar
The Doubletree Cariari By Hilton
The hotel we use in San Jose is located a short 5 minute taxi ride from the international airport and is world known for its excellent service. Located in the heart of San Jose, you will get a real feel of what Costa Rica has to offer. Hotel is surrounded by beautiful lush gardens and is within walking distance of Cariari Country Club golf course as well as one of the finest shopping centres.
The hotel offers upgrades to Suites or Executive rooms that are very stylish and modern. The standard rooms are very comfortable and homelike with archways and cool tiled floors.
The restaurant / bar at the hotel serves local and international delights. Why not unwind with a variety of national and international cocktails, whilst listening to local music? They also have an open-air pool for you to use.
Board: Bed & breakfast
Rooms: Single & double available
Telephone: In room
Internet: Free WiFi
Laundry: Chargeable
Power: 120 Volt
Air Conditioning: Throughout hotel
Meals: Restaurant
Alcohol: Chargeable
Shop: Gift Shop
Cards Accepted: Debit & credit cards
Cash Accepted: American Dollar
Species Information
Sailfish
Season: All Year
Peak: November to May
Weight: 70LB to 140LB
Average Weight: 75LB

Amberjack
Season: All Year
Peak: All Year
Weight: 10LB to 70LB
Average Weight: 30LB

Giant Trevally
Season: All Year
Peak: All Year
Weight: 10LB to 50LB
Average Weight: 20LB

Jack Crevalle
Season: All Year
Peak: All Year
Weight: 5LB to 30LB
Average Weight: 15LB

Kingfish
Season: All Year
Peak: All Year
Weight: 10LB to 30LB
Average Weight: 15LB

Roosterfish
Season: All Year
Peak: All Year
Weight: 5LB to 80LB
Average Weight: 30LB

Blue Marlin
Season: July to April
Peak: November to December & March to April
Weight: 200LB to 400LB
Average Weight: 250LB

Dorado
Season: All Year
Peak: January to May & November to December
Weight: 5LB to 70LB
Average Weight: 20LB

Yellowfin Tuna
Season: All Year
Peak: July to August & November to December
Weight: 10LB to 300LB
Average Weight: 30LB

Suggested Itinerary
The below itinerary is only a suggested one, as we have daily flights departing from the UK, therefore should you wish to extend your stay with either more fishing days or free days, the itinerary below can be tailored to suit.
DAY 1:
Depart UK (alternative routes available)
Arrive Miami
Depart Miami
Arrive San Jose
The rest of the evening is free for you to relax.
Overnight accommodation: The Doubletree Cariari By Hilton (Twin room) B/B
DAY 2: Fishing Day.
In the morning you will be picked up and taken to the internal airport where you will embark on a 45 minute flight across Costa Rica to our lodge. Upon arrival you will meet and be greeted and transferred to the lodge (transfer approx 5 mins).
After breakfast around 8 AM, you will meet your captain and you will have a full day inshore fishing.
Overnight accommodation: Crocodile Bay Lodge (Twin room) F/B
DAY 3: Fishing Day.
Our captains and crew will be happy for you to do as much or as little of the rigging, running lines and hooking of fish as you require.
This day you will be targeting the inshore species.
Overnight accommodation: Crocodile Bay Lodge (Twin room) F/B
DAY 4: Fishing Day.
After breakfast around 7 AM, you will meet your captain and you will have a full day offshore fishing. The waters around Costa Rica are full of many different species.
Overnight accommodation: Crocodile Bay Lodge (Twin room) F/B
DAY 5: Fishing Day.
Offshore fishing has to be one of the most exciting types of fishing, as you never know what is going to hit your lure.
Overnight accommodation: Crocodile Bay Lodge (Twin room) F/B
DAY 6:
In the morning you will be picked up and returned to the small local airstrip for your return journey to San Jose.
You will then be met at the airport and be transferred to your hotel.
Overnight accommodation: The Doubletree Cariari By Hilton (Twin room) B/B
DAY 7:
In the morning you will be picked up and transferred to the International Airport for your return flight back to the UK.
Depart San Jose
Arrive Miami
Depart Miami
DAY 8:
Arrive UK
Dates & Prices
Dates & prices are best viewed in landscape.
You can scroll the table left and right to view prices and availability.
Start Date
End Date
Days
Nights
Fishing
Angler
Non-Angler
Availability
15/12/2017
15/04/2018
8
7
4

£

3,995
N/A

Book Now

16/04/2018
14/12/2018
8
7
4

£

3,616
N/A

Book Now

15/12/2018
15/04/2019
8
7
4

£

3,995
N/A

Book Now

16/04/2019
14/12/2019
8
7
4

£

3,616
N/A

Book Now

15/12/2019
15/04/2020
8
7
4

£

3,995
N/A

Book Now
Price Match Promise
We are so confident that our packaged prices are the best available and offer great value for money.
If, however, you find an identical holiday available with any other fully bonded Tour Operator at a lower price, we will match that price.
Price Notes
Prices are based on two adults sharing transfers, fishing and accommodation (unless otherwise stated) and are correct at the time of going to press. Subject to time of year or date and currency fluctuations, these prices may fluctuate slightly due to flight price increases or fuel surcharge.
ATOL
Holidays or flights booked with Sportquest Holidays Limited are protected by the Civil Aviation Authority by our ATOL bond (Number 6371). ATOL protects you from losing your money or being stranded abroad. It does this by carrying out financial checks on the firms it licenses and requiring a guarantee, called a bond.
Price Supplements
N/A
Still need some inspiration
Why not enjoy browsing our destinations in the comfort of your own home.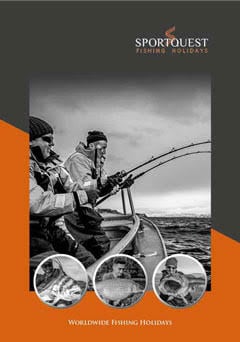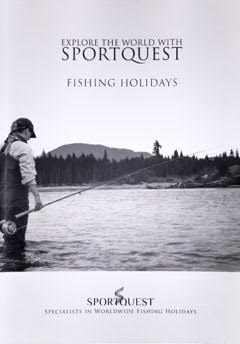 Request a free brochure
What's Included & Excluded
Included
All international flights
All internal flights
San Jose Hotel as stated in itinerary
Airport Transfers
State of the art fishing boats
All big game tackle
Professional fishing guide
All accommodation as per itinerary
4 days fishing
All meals at Lodge
House wine with evening meal
Soft drinks
Excluded
Personal holiday insurance
All other drinks
Personal items
Laundry service
Fly fishing tackle and local tips
Options
World Traveler Plus upgrades
Business Class upgrades
First Class upgrades
Boat upgrades
Single room upgrade
Tour Notes
Visa
A machine readable passport with at least 6 months before expiry is required. No visa for UK citizens required.
Note: If you're flights to Costa Rica involve travel through the USA, you will be required before travel to complete an Electronic System Travel Authorisation (ESTA) online, which is compulsory for all USA Visa Waiver Programme (VWP) travellers before boarding an air or sea carrier to the USA.
Medical Requirements
Malaria and Typhoid
Please Note
All details of visa and medical requirements are correct at time of press however please check these requirements for changes.
Departure tax
There is a $29 USD additional departure tax payable upon leaving Costa Rica however this can change regularly.
Flight Route & Flight Time
UK – Miami (approx 9 hours)
Miami – San Jose (approx 3 hours)
San Jose – Crocodile Bay Lodge (approx 45 mins)
Baggage Allowance
Your actual allowance is based on both which airline you are flying with and also what class of seat you are travelling in. Normally in economy it is 1 checked bag, Premium Economy / Business 2 checked bags, First 3 checked bags. In addition to your checked bags you are also allowed 1 cabin bag and either 1-laptop bag or ladies handbag. The actual size and weight limit for bags is dependent on the airline. We therefore recommend that once your flights are booked you check on the airlines website for the up to date allowances.
If your itinerary includes private light aircraft or helicopter flights we will advise you on your baggage and weight allowance.
Transfer Time
Local airport – Crocodile Bay Lodge (approx 5 minutes)
Tour Reviews
Sportquest Holidays is proud to be different, and one way we stand out from the crowd is our tried and trusted information we provide our customers. This information is not just provided on our own personal experiences but also REAL CUSTOMER reviews.
We are the only fishing & shooting tour operator to operate our own review system whereby customers can review both the packaged holiday and also how we performed on each destination.
How This Destination Performed
How We Performed On This Destination
How Our Customer Feedback Works
See how our customer feedback works and our latest customer reveiws.
Read More
Write a Review
Have you ever visited this destination? Why not write a review and let everyone know how you rated their services?
Write a Review
Ray says:
Overall Rating:
Crocodile Bay Resort, Costa Rica – amazing fishing destination.
Having decided that I must do a trip to Costa Rica I left it to Sportquest to arrange 5 days fishing and a few extra spare days to relax with some excursions around the local area. Everything turned out to be absolutely fantastic.
All flights, Transfers, Fishing, accommodation, trips etc were pre-arranged and went like clockwork so my holiday experience was wonderful.
During my five fishing days I landed two Blue Marlin, three Sailfish, a couple of good Roosters and a big Dorado – all were 'firsts' for me. Fishing was a bit hard but Todd at Crocodile Bay wanted for me to catch more fish so he gave me a free extra days fishing whereby I landed another two big Sailfish.
The guides were great and worked extremely hard every day. Boats were ideal, well kitted out with tackle and a supply of iced drinks plus plenty of food for a days fishing.
At the resort the rooms were spacious and comfortable, food was excellent and the Staff could not have done more to help in every way possible. Such wonderful, pleasant and friendly people that made my stay a memorable one.
You can be sure that I will be back to Crocodile Bay next year to once again experience one of the most magical destinations I have ever visited (and I have been on many fishing trips overseas).
Thanks Sportquest.
Regards
Ray Froud
Peter (Sportquest Holidays) says:

Ray

It was a pleasure taking to you again today and to hear that you had such a great time in Costa Rica. yes the lodge and staff is a great place and one on my all time favourite list. I have posted you a memory stick today so look forward to all the pictures my friend.

As normal thank you for your continued custom it is always appreciated by us all. I look forward in dealing with you and hopefully getting the chance to fish with you again oneway soon.

Regards Peter
Jodie says:
Overall Rating:
Hotel staff were amazing and looked after us.
Disappointed in the excursions as many not available and expensive.
Paul (Sportquest Holidays) says:

Hello Jodie, thank you for taking the time to fill out your feed back form. So glad you loved the hotel and staff they are amazing.

I think the Eco tours were not running properly due to them receiving the largest amount of rain in November on record. They had 15feet of rain in November and as you would expect, this would have an effect on rainforest tours where vehicles are needed to move around.

Perhaps if you return I will be able to get you guys two or three excursions free of charge

All the best

Paul Stevens
Stephen says:
Overall Rating:
Most things about this holiday were great as usual. Praise is good, but we learn from critique.
This was poorest Captain I have had on any fishing trip.
No complaint about absent Marlin, he lacked purpose in his hunting.
Panic about frustration and visit same sites many times.
Other issue was the co-ordination of flights to hotel was a little frustrating - otherwise all good!
Peter (Sportquest Holidays) says:

Stephen

Thank you for taking the time to complete the feedback, I have tried to contact you via telephone but unfortunately keep missing you.

I would like to know did you mention any of the issue about the captain to anyone at the lodge? Also did you speak to Todd as he is in charge at the lodge and normally sorts out any issues straight away.

In relation to the flights, the reason for the over night hotels which is the standard package both at the beginning and end of the itinerary is because if there is any issues with the small internal flight which is a very small airline, It can mean you then missing your international return flight, which comes at a considerable additional expense. We have over the years now had 3 occasions where there was an issue with flights from the lodge which resulted in customers having to stay an extra night at the lodge, however as we had allowed for the extra night in San Jose it meant no one missed any international flights home.

Please to hear apart from the above in general the holiday was great as usual. Please feel free to call me when you are free as I would love to discus further and also talk about whats next for you both?

Tight Lines Peter
John says:
Overall Rating:
All in all it was a wonderful experience, wildlife was fantastic. Fishing was good. Released 2 sailfish although raised and lost quite a few more. caught 8 Roosterfish, 9 Tuna, 3 Jacks and a needlefish, but gain lost quite a few more. Direct flight takes the sting out of travelling to Costa Rica
Paul (Sportquest Holidays) says:

Hello John, thank you so much for sending us back your customer feedback form.

We were getting little reports from Todd whilst you were over in Costa Rica saying you guys were having a great time. So glad you loved the wildlife, it truly is an amazing part of the world.

Sounds like the fishing was good, shame you lost a few but thats fishing I guess.

I think the direct flight to Costa Rica will attract lots more people as like you said, it takes the sting out of travelling.

All the best and speak soon

Paul
Steve says:
Overall Rating:
Paul,
We have just returned from our second trip to Costa Rica, in every sportsman life you get a few exceptional days whether it's a good butt on a grouse moor or being in the right place on a river with the right fly.
Our trip to Costa Rica this year proved to be one of the sporting highlights of my life, accommodation was excellent , the fishing was simply fantastic, the conditions were right, boat crews were great and the fish were there.
In the six days fishing that I had my first day inshore ended up with two roosters, three snappers and a white tip shark.
Offshore days started with five sailfish on my first day and ended with thirteen on my last day with my first on a fly rod, total for my five days offshore was a sensational forty three sails.
Thanks once again for arranging this fantastic holiday, I hope to return again to Crocodile Bay to get my Blue marlin which is the next on the bucket list.
Would you please pass my thanks on to all the staff at Crocodile Bay for a fantastic holiday?
P's My wife also loved the spar, horse riding and the almost private swimming pool.
Yours, Steve
pp.'s attached some photos
Paul (Sportquest Holidays) says:

Hello, thanks for taking the time to give us such a great report on your trip. By the sound of it, you experienced what every angler dreams of.

And a huge congratulations on your first Sail on a fly.

Having 43 Sailfish must be close to a record.... I shall find out for you

So glad your wife had an awesome time as well.

Whats next then? Maybe another return visit???

All the best

Paul
Brian says:
Overall Rating:
Unfortunately the flight to San Jose was 2 hours late, then the conveyor belt broke down resulting in another 1hr delay.
Same guide most days, he was a touch over enthusiastic, changing guides regularly would have enhanced the experience.
One of the reels packed in early day 3, no replacement on boat, had to fish most of the day with one rod whilst my companion had two.
The same happened on day 5 but it was later in the day.
We lost an hours fishing on day 4 as the boat broke down.
On the return plane from San Jose was over an hour late and we almost missed our connection in Madrid.
My companion's case was lost but he did get it back two days later.
Good
Accommodation.
Location.
Experience.
The whole holiday was arranged in a professional manner, the things gone wrong were not down to Sportsquest but our comments relating to the fishing, may be worth addressing with the Lodge to improve the experience of future customers.
Paul (Sportquest Holidays) says:

Brian

So sorry to hear about the issues, as you pointed out unfortunately we can not help when airlines cause issues. However thank you for pointing out the issues you had both with tackle on the boat and with a boat breaking down. I will certainly make sure this is passed on to the lodge.

I must say this is VERY unusual for this lodge as normally everything runs very smoothly.

Did you report the issues about tackle and boat to Todd the fishing manager? I know that he runs a very tight operation and I think he is going to be very surprised when I report back to him. I know he will as he always does take these issues very seriously.

Thank you for your feedback and also kind comments about Sportquest. Again sorry that everything was not perfect lets hope we can make it up to you all on the next adventure.
Al says:
Overall Rating:
Top class fishing resort, friendly, luxurious, great food.
Fishing was a little tough inshore but by the end of the week the offshore fishing was excellent with 12 Sailfish caught and released and many more raised to the teasers. All equipment was first class and the crew were friendly, knowledgeable and spoke decent English.
On top of this was the stunning scenery and wildlife, even just around the resort.
Highly recommended!
Paul (Sportquest Holidays) says:

Thanks for your feedback form. Glad you guys loved the place, it is truly one of those places in the world that you will want to return to year after year.

Shame the fishing was a little tough but still you had some good Sails in the end.

Where is next for you guys?

Once again thanks for choosing Sportquest to take care of your adventure.

All the best

Paul
Stewart says:
Overall Rating:
Staff were great facilities also very good. The area is such a unique place maybe if you organise for the client to be taken or have the option for a forest walk or something to get them more involved with locals and the surrounding area would be nice.
Paul (Sportquest Holidays) says:

Thanks for your feed back and so glad that this destination lived up to your expectations. I also believe the fishing was good for you guys and you had many bill fish.

When you return later this year the guys over there will be very pleased to see you

Once again thank you for your booking and look forward to meeting you over in Soroya

All the very best

Paul
Myles says:
Overall Rating:
Flying into Costa Rica then onto the Lodge was painless
The accommodation was comfortable and food excellent
The Skipper and Gilley on the boat were very knowledgeable of local conditions and preparing baits.
We caught numerous sail fish and raised a lot more, the best fish was a marlin of about 275kg. Inshore was also excellent with plenty roosters, jacks and snappers being caught.
We certainly caught more than expected and the variety was what we were looking for.
Paul (Sportquest Holidays) says:

Hi Myles, thanks for your very kind words and so pleased about your Marlin, what a fish!!! This destination is simply one of the best Big Game destinations in the world. With so many different species to target.

I will pass your kind words on to the resort manager and if we can be of any more help in the future just ask. If you have got any pictures of your trip please do email them to me as would love to write a blog/report of your trip

All the very best

Paul
Steve & Julie says:
Overall Rating:
Wew had an excellent time,caught our first bill fish 1/2 hour after getting on the boat.
Food , service and accommodation were excelent at Crocidile Bay, staff and guests all friendly.
We caught 10 sailfish in five days fishing and raised a lot more.
Eco tours were great ,horse riding through the rain forest was magical.
Negitives- food at crocidile bay was excellent but a limited menu .
Flights back through Miami was a nighmare 4 hours to get through security almost missed flight home ,would suggest not going through this airport in peak season.
Paul (Sportquest Holidays) says:

Hi Guys,

Thanks for your very kind words and i am so glad you had a great time. You must of been so pleased with your sailfish and so very quickly, well done.

It was great to speak with you when you returned and thanks for the recommended eco tour of the horse riding, i will highly recommend it to other travellers

Once you have got some dates for your next trip give me a shout and we can help with that as well

Look forward to speak with you again

All the very best

Paul
Resort Manager says:
"Thank you for your valuable comments- we have passed your suggestions to the kitchen staff. Please come back soon! "
Tim says:
Overall Rating:
Peter,
Fantastic holiday everything was just perfect from the moment we arrived. The service at Crocodile Bay was some of the best I have experienced anywhere in the world, the staff actually knew our names by the end of day two!!!
Fishing was very good (see attached photos) and the Captain and mate were superb with a real willingness to put you onto the fish. I had my first Sail on day one at 80lbs and had another one to 100lbs about an hour later. The inshore species were entertaining and I will never forget hooking into my first Rooster an unbelievable scrap....I would travel half way around for that experience alone. Sadly very different from a couple of the UK skippers I have been out with who anchor up and if you catch its a bonus. The eco-trips were great and the guides all spoke English, and were passionate about their subject and couldn't do enough to help.
Costa Rica is an outstanding Country with amazing people....I would definitely consider a return trip!!
Best regards,
Tim
Peter (Sportquest Holidays) says:

Tim

Thanks for taking the time to write such a nice detailed review. It is an amazing place and a holiday to remember. When you are ready to return just call me personally and I will deal with everything again for you both.

Regards Peter
Charles says:
Overall Rating:
Just returned from fishing trip to Crocodile Bay and was treated to one of most desirable trips I have ever been on. Rooms were 5 star with flat screen on satellite, stocked fridge, phone, microwave,large walking showers and more. Service was beyond compare.Food served by excellent chef such as turkey & dressing, lobsters, ham, tuna fantastic, shrimp cocktails more. Boats and crew were excellent. Caught 200# tunas, 70# rooster fish, snappers, wahoo, jacks doradas and others. My wife Ann and grand son Cross and I will never forget this trip, and will return. Excellent swimming pool and bar.
Peter (Sportquest Holidays) says:

The Hotel is so well equipped,they really know how to look after people

Great results Charles and look forward to helping you next year

Regards

Peter
Mike says:
Overall Rating:
First class staff and accomadations. The Black Marlin we wanted eluded us do to the bait situation, But the Yellow fin action was fantastic with our smallest at #125 and largest # 300 IT WAS WAS A REAL TREAT. I WILL SUGGEST THIS LODGE AND FISHING TO EVERY ONE.
Peter (Sportquest Holidays) says:

Thats the great thing about fishing Costa Rica is that if the Marlin are not playing ball there are always lots of back up species to keep you entertained

Good angling and please spread the word

Regards

Paul
Dan says:
Overall Rating:
We had the opportunity to get to Crocodile Bay back in August and as you can tell from the other reviews this place is a first class operation. If you are looking for this type of fishing experience you should not look any further, these guys will not disappoint. The crews work their [--] off to get fish on your lines and I don't think you can get better food anywhere in Costa Rica.
Paul (Sportquest Holidays) says:

Dan, we very rarely get any negative comments on Crocodile Bay it is just one of those must visit places to believe all the excellent reviews

Many Thanks

Paul
Chris says:
Overall Rating:
I'm sitting here in the Miami Airport looking at a few pictures that were sent by Victor and thinking about the trip. What an amazing life experience. I greatly respect the mission you have chosen to follow. I can honestly say that this has been an experience of a lifetime. I want to personally thank you . Certainly from my perspective you have accomplished your goal. I am already planning my next trip. This has been 1 of the few experiences in life that has completely exceeded my expectations. This is rare for me in life as I am so demanding not only of myself but of others that I am involved with. I will do what I can to help you along your venture.
For what it is worth, your efforts have given me 1 of the greatest gifts I've had in my life. I sincerely thank both you and Karen for your efforts.
Sincerely, Chris
PS: I am very relieved that you found my camera. losing my camera and pictures would have been heartbreaking.
Peter (Sportquest Holidays) says:

Hi Chris, we are so glad that Crocodile Bay went above an beyond your expectations. it is one of the finest fishing resorts in the World

Regards

Peter
Helen says:
Overall Rating:
My husband and I along with two other couples found this dream location through Sportquest Holidays. The owners were very welcoming and helped us plan other non fishing activities while the men went fishing. Upon our arrival, she made drinks and laid out food for us. The pool was right outside our doors and we felt like we had the place to ourselves. The place is tucked away so makes an ideal destination.
Mel (Sportquest Holidays) says:

We also love it has that real personal touch, plus the fishing is always spot on. We are so glad that you all enjoyed the whole experience.

Robin says:
Overall Rating:
Just home after our second stay at Costa Rica Fishing Lodge & Nature resort. We love this place so much think we will have to go back for our third.
Mel (Sportquest Holidays) says:

Robin, thank you for giving us the opportunity to pamper you both again. I will look forward in arranging your third trip soon. If you keep sending me lovely comments I am more than happy to keep handling your bookings. Mel
Leonard says:
Overall Rating:
Paul
Thank you from us both for such a great holiday, great location, small but had everything we needed. Fishing was unbelievable. Leonard
Paul (Sportquest Holidays) says:

Thats what I like to hear, glad you both enjoyed both the destination and the fishing. Thank you for your continued custom and taking the time to complete the feedback Kind regards Paul
Carl says:
Overall Rating:
Hi Paul, just a quick note to say thank you for such a great holiday my wife and children loved at are more keen than i am to go back. Next time i would like more fishing days
Speak to you soon
Paul (Sportquest Holidays) says:

Thats my pleasure Carl i knew you and your family would love it

Call me anytime

Regards

Paul
Janet says:
Overall Rating:
The non fishing excursion just added to the whole class of this trip and made us realise what a beautiful world we all live in. Just need to see more now.
Paul (Sportquest Holidays) says:

There are so many non fishing activities to do at Crocodile Bay that it is impossible to do them all in one visit. We have some great offers for next year coming up, so as soon as we have the full details i will give you a call and see if they are of any interest to you

All the best

Paul
Malcolm says:
Overall Rating:
We had the trip of our life, thank you so much. The fishing was on top form and so was the celebrations back in San Jose on the way back. Hooked for life.
Paul (Sportquest Holidays) says:

Thats our pleasure and it is very easy to become hooked on this type of fishing. Where next then?

Regards

Paul
Peter says:
Overall Rating:
It was only a dream but you made it real. Thanks to you and all the staff at the lodge who took such good care of us.
Peter (Sportquest Holidays) says:

That is what we are all about, making dreams come true

Thanks Peter i shall pass your kind words on to Paul who helped you book your trip

Regards

Peter
B says:
Overall Rating:
First Class service! Everyone was so pleasant and made us feel special, The Fishing was great, The Eco tours fantastic, The Food Excellent. We brought our 4 y.o. son to a place known for excellent fishing hoping there would be things for him to enjoy, He had a blast!!
We toured the wildlife refuge where monkeys were holding his hand did the rainforest tour! and best of all Zip Line (yes my son did it to) every night at dinner a staff member would stop by our table and ask what we would like to do the next day and what ever we asked for they provided! Oh yea we also went fishing, The Dorado bite was on I never thought I would be catching and releasing 35+ lb fish, A very well organized operation with great people!!
Paul (Sportquest Holidays) says:

We are so happy with feedback like this makes our job worth while. I also love this destination and feel like nothing is too much for any staff member.

I took my son with me and he also loved all the echo tours and keeps on at me to take him back

Also good to hear that the fishing was on fire, when its hot it really is hot and one doesn't get a moment to rest. If you have any pictures please let us have them

Look forward to speaking with you soon

Regards

Paul
Gary says:
Overall Rating:
Great fishing boats and crew. Extremely professional and friendly. It is not the kind of hotel with beach front rooms but rooms and Villas are comfortable and nice. There is a swimming pool with a heated jacuzzi. Food is good and the service excellent. The Happy hour is something you can't miss!
Peter (Sportquest Holidays) says:

Hi Gary, Costa Rica has some of the best fishing and fishing boats in the World and we are really glad you enjoyed it. Would be great to see some pictures as i believe you had some outstanding days fishing according to their head guide.

Next time we will look at putting up some where with a beach frontage with the same first class service

Thanks for your comments

Regards

Peter
Christopher says:
Overall Rating:
Deservedly one of the small luxury hotels of the world, everything was top form including the fishing, boats and crews, we had a ball thank you.
Paul (Sportquest Holidays) says:

Chris, so happy that everything lived upto your expectations and congratulations of the Marlin, thats a memory that will stick with you for a good few years. Regards Paul
David says:
Overall Rating:
As usual it was a wonderfully relaxing trip. It was great to see the familiar faces of the staff and to catch up with some old acquaintances and make new ones.
The breakfast buffet is always good, lunch menu too. The evening dinner menus always carry great selections and the buffet evenings truly spoil you for choice. Having fished most days and brought back dinner, the preparation in the kitchen, whether sashimi, grilled or blacked was superb, compliments to the chef and his staff as usual.
My thanks to all the staff and management that take such special care of us on every trip. Thanks to Capt. Jackson who managed to allow me to play caveman and bring back dinner every night and also managed to give Seb his 18kg Wahoo, Emily her 25kg yellowfin tuna and Lauren her first sailfish - and no I dont mind being out-fished by the kids!
So, thanks all round for a truly great time, again and look forward to seeing you again next year.
Mel (Sportquest Holidays) says:

David, a pleasure as always, back again next year is what I like to hear, Regards Mel
Shelia says:
Overall Rating:
We were 14, and we think we had the most wonderful week one can dream of. The hotel is not less than perfect in every detail. Tastefully made, expertedly run, friendly, clever staff, big beutiful rooms, wonderful food. Dinner outdoor at the terass by the sea, still the best meal was the breakfast.
Comfortable sun chairs by the pool in the shade of parasolls or palm trees, every morning made ready for us, nice pools, swims in the sea even during low tide, Never crowdy, never cueing for anything, nice fellow guests. Calm family hotel And the organized activities so good, the sunset on the dow was out of this world.
Yes, we were all in heaven that week And we will go back as soon as possible ! Highly recommended Gunilla Skarman
Mel (Sportquest Holidays) says:

Thats what we like to receive, great feedback from happy customers, glad to of been a service Regards Mel
Lisa says:
Overall Rating:
My husband and I have just returned from this fabulous hotel. Staff are great fun and look after your every need. Food is fantastic - five stars to Omar and his staff!
Rooms are large and comfortable and the beds are turned down every night with flowers put on the pillows.
Do not miss the afternoon teas! Be prepared to put on weight!
We must return next year - can't wait - want to go back now!.
Go for it - you will not be disappointed.
Peter (Sportquest Holidays) says:

This resort always seems to hit the spot, glad you liked our suggestion and we hope to see you again soon. Remember if theres anything I can ever help you with please feel free to contact me directly Regards Peter
Shelia says:
Overall Rating:
It was our dream to have the perfect honeymoon and you provided that dream, from the bottom of my heart I can not thank you enough. The help and support you provided over what is such a stressful thing to organise is a great credit to you all.
Paul (Sportquest Holidays) says:

Congratulations on your wedding we were just pleased we could help. Regards Paul
Stephen says:
Overall Rating:
Thanks for a great trip, we both loved the lodge and fishing, we will both be back soon.
Peter (Sportquest Holidays) says:

Stephen, glad to be of service for you both again and for taking the time to rate both us and the destination. Already working on your next trip for you both, Regards Peter
Tony says:
Overall Rating:
AA older planes were poor comfort and entertainment... the new 777 was excellent however to JFK New York. Fishing was slow but we caught 35 fish in total 5 per day we were told by a regular not to go at full moon as it has a detrimental effect on catches?
Apart from that we had an amazing time.
Peter (Sportquest Holidays) says:

Tony glad that you both enjoyed the trip and shame that the fishing was not red hot, but yes you are correct it is not best with a full moon. We will have to get you both back soon on a different week then you will see what the fishing can really be like. Peter
Martin says:
Overall Rating:
Even though the fishing turned out a little bit slow due to weather overall we had a great time. Great accommodation plus all the boats, tackle and guides were first class. But as they say its fishing, nothing anyone could of done different.
Paul (Sportquest Holidays) says:

Martin, thank you for your valuable feedback, we are glad that everything ran smoothly and that you liked the accommodation and fishing. Yes its very frustrating when the weather slows things up, you travelled in peak season so everything should of been in your favour. It is also frustrating for us in the office as we love to hear everyone return with lots of memories catching fish. Hope to see you again soon on another trip. Regards Paul Stevens