The only thing that stands between you and the raw saltwater conditions on your fishing holiday is the clothes on your back so it is important you take the correct attire with you. There is so much more research that now goes into the effects of the sun and his harmful rays that anyone who has prolonged exposure to the sun really needs to take into account. Covering up with clothing and using the correct sunblock is the best method of preventing sunburn.
Protecting Against Sunburn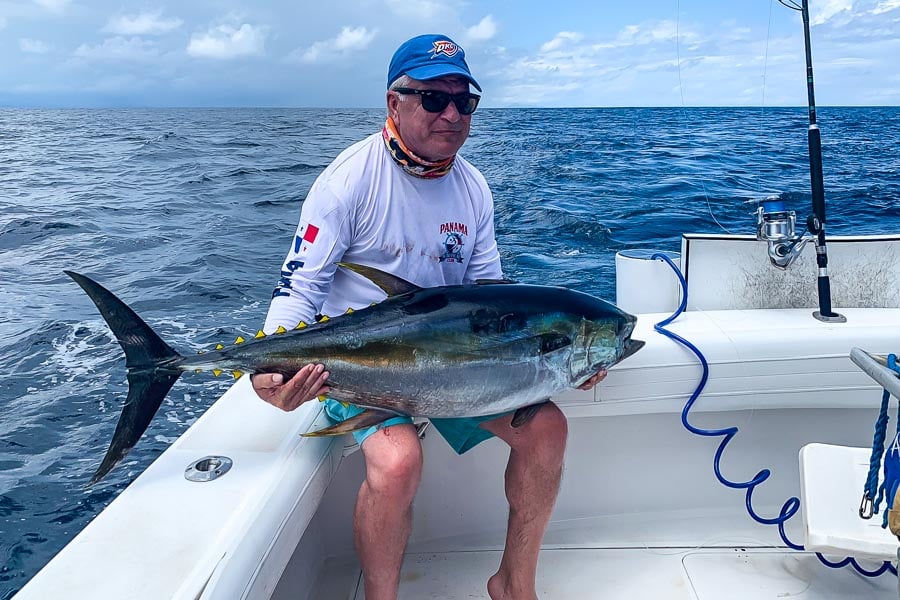 When fishing in places such as Mexico, Rodrigues Island, Costa Rica, Panama, Andamans, Valencia and other exotic places, it's not the wind or the waves that are the most dangerous conditions, it's the sun. Sunburn isn't just uncomfortable but it can be very dangerous. People think that simply wearing the correct clothing is enough, however, this isn't the case. You should always wear good high quality sunblock and make sure that it's applied on a regular basis as this will keep most of the harmful rays from penetrating your skin. When purchasing your sunblock look for one that doesn't leave a greasy residue, which could compromise the grip on your rod. Look for one that is oil-free and waterproof. A good sunblock should soak into your skin very quickly and should be reapplied every couple of hours and if you find yourself out on a boat on your own then just ask the deckhand to help and do not be embarrassed to ask they are more than used to it.
Ultraviolet Protection Factor Clothing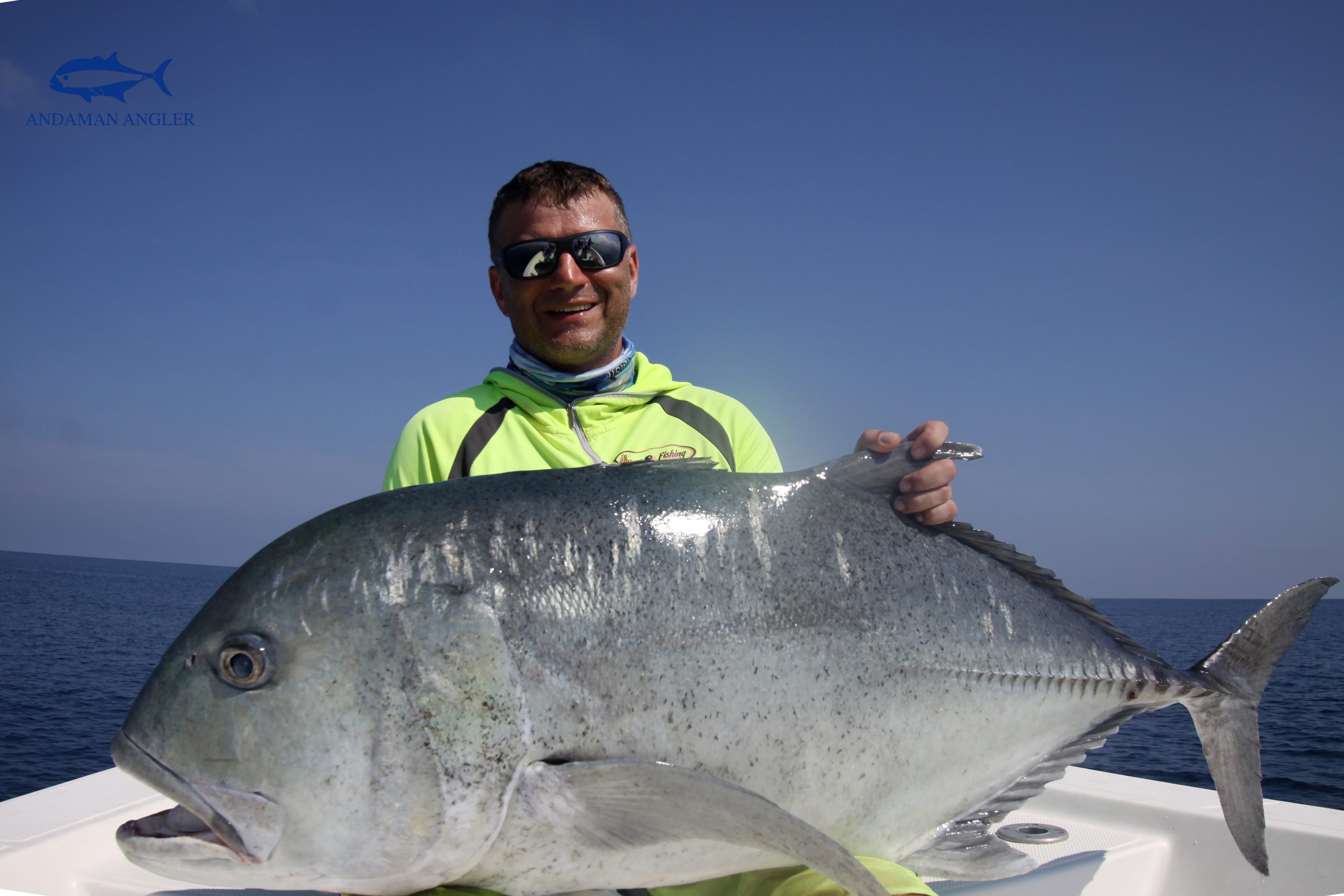 Wearing the correct clothing, such as a loose-fitting lightweight long-sleeved shirt and long shorts, will help protect you from the sun and help you keep cool. However, when shopping for your saltwater clothing you need to consider the make-up of the fabric and look at the ultraviolet protection factor (UPF) of the clothing, this should be labelled greater than factor 40. This will help to protect you all day out in the sun and will also help cool your skin. Modern materials have been designed to dry quickly and cool the skin so team this up with good quality well ventilated brimmed or peaked cap and you will be good to fish all day long. But please remember to cover bare exposed skin with your sun cream.
Sunglasses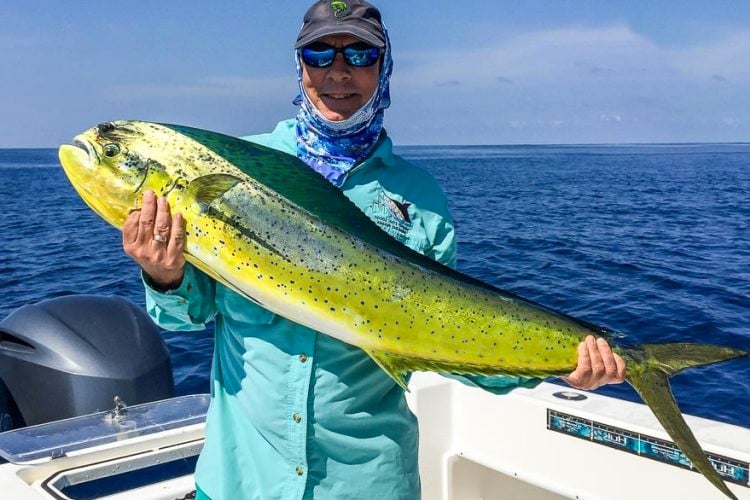 Sunglasses are a must when out on the ocean all day, these will protect your eyes from the sun's rays and will also help you catch and see a lot more fish. You should look for a high-quality pair of polarised lenses preferably with a wraparound style frame, this will help to cut through the glare of the sun and see further underwater. It is important to buy quality fully polarised glasses as this will save you from unwanted headaches caused by the very bright glare that will be shinning off the sea's surface. Costa does a huge range of glasses and are the most used glasses worldwide.
Face Masks or Buffs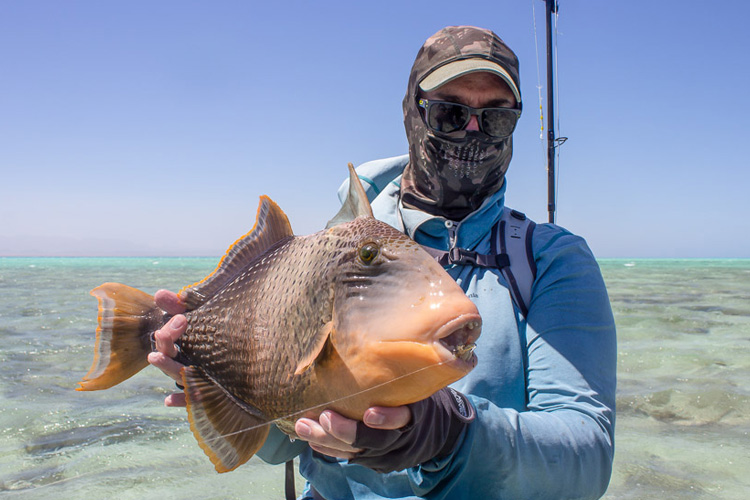 Face masks or buffs have over the last few years become very popular as good quality ones will be UPF rated of factor 50 so there is no need to continuously be reapplying sunblock to your face. The buffs can be worn as either neck protectors or full facial protection. The stretchy, seamless microfiber polyester fabric comes in different patterns and looks. The material is designed to wick moisture at the surface for lightweight and comfortable protection from sun and wind.
Footwear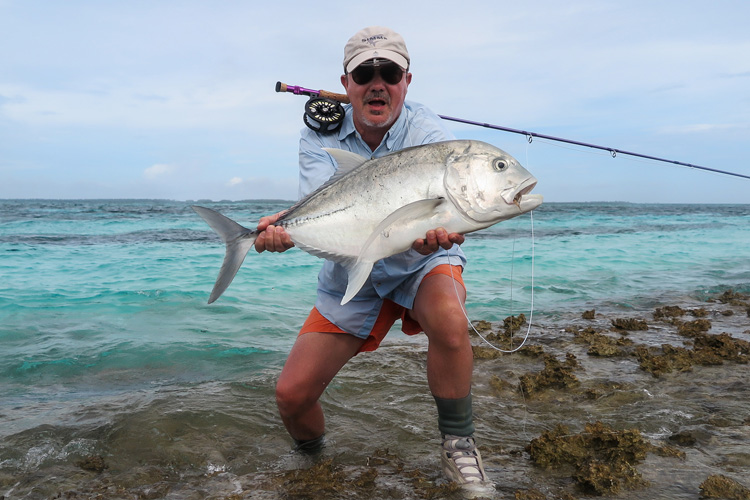 Some people choose not to wear anything on their feet whilst in a boat but I personally think it is very important to be wearing some type of footwear when in a boat. There are a couple of reasons why I think it's important, firstly they give you a much better grip when standing toe to toe with your prize catch. Secondly, there are lots of sharp things involved when fishing and if someone drops a hook or lure on the boat deck and you stand on it, your holiday may be ruined. If you do choose to wear something on your feet they should be lightweight, made from a flexible material and well ventilated. A quality pair of footwear should also be UV resistant, odour resistant, slip-resistant, easy to clean and very quick to dry.
Gloves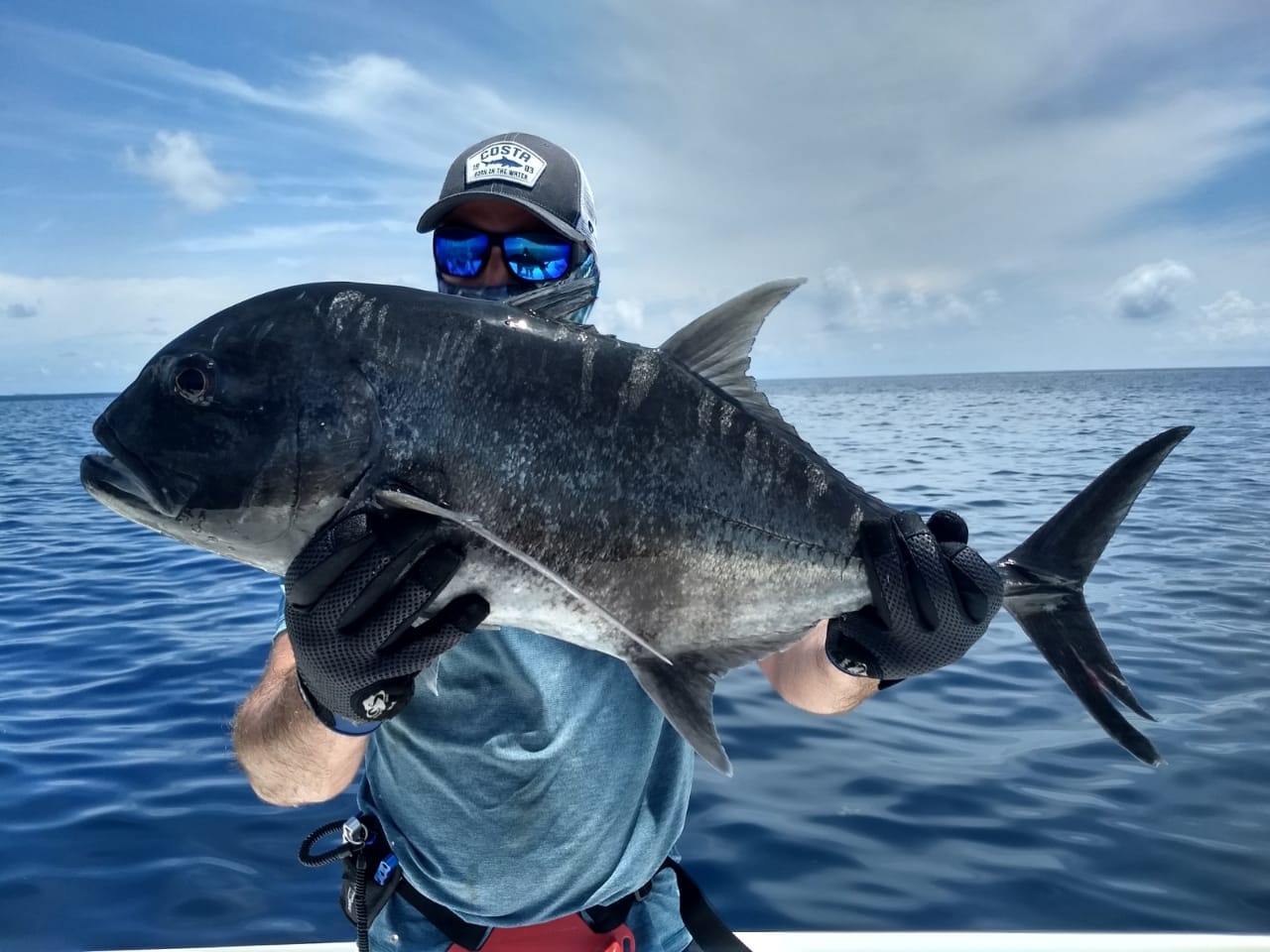 Some people choose not to wear them but I always wear a good quality pair of gloves at all times when out fishing as they serve several different purposes. Gloves keep the sun from burning the backs of your hands and with your skin being very thin on the backs of your hands this can lead to unwanted skin problems. In addition to this, they give you grip on the rod when you're either constantly casting your lures or playing the fish. Remember you are in hot countries and your hand's sweat which in turn will make them slippery. The best gloves you can buy will have built-in UPF sun protection.
We all love our sport and spend a fair amount of money achieving our goals so whatever you do, make sure you buy the correct clothing and accessories so you stay safe out on the water and will be able to enjoy the sport for many more years to come.
Tight lines,
Paul
Contact Us
If you have any questions regarding protective clothing when out big game fishing or roaming the flats we encourage you to leave them below. If you would like to speak to a member of our fishing team regarding any upcoming potential trips you can contact them via 01603 407596 or by emailing info@sportquestholidays.com. Alternatively, you can also find a complete list of our saltwater fly fishing trips here or our list of big game fishing destinations here.