Overview
Category: Big Game Fishing, Fishing Holidays


Kenya is the ultimate destination for big game fishing giving anglers the opportunity to catch record-sized fish. In the early days, it was made famous for being one of the best Sailfish destinations in the world and even more so to date with all the new fishing techniques practised for safe catch and release. Kenya's coastline has been fished by many adventurous anglers such as Ernest Hemmingway who classed the Striped Marlin fishing as being the best there was.
In the past 30 years Kenya's sports fishing industry has grown massively and with the arrival of modern more powerful purpose-built game boats. The fishing grounds, such as the North Bank are now done on a day trip rather than an expedition over several days.
Kenya is one of the few places in the big game fishing world where a fantasy slam (5 different billfish) is a definite possibility. The first achieved in March 2005, included 2 Black Marlin, 1 Blue Marlin, 1 Striped Marlin, 5 Broadbill and 2 Sailfish, all released. Then again twice in 2009. The second big advantage is the benign weather close to the equator, making 'blowouts' very rare.
The fishing manager and skipper Pete Darnborough has been fishing these waters since a boy and loves nothing else but to make peoples dreams come true. Here is what he has to say:
"My passion for fishing started when I was about 4 years old when my father took us on a family fishing trip to Lake Naivasha where we caught large Mouth Bass. From that day the seed had been sown and any chance I had I would be fishing no matter where – ponds, dams, lakes, rivers and of course the sea.
I was fortunate that my Dad had a passion for fishing and he built his own sports fishing boat that he kept at Watamu. From this boat, I was given the chance to experience the world of big game fishing and I have never looked back. I started my professional career as a sports fishing mate on David Slater's 32 feet Hartley called Honeylulu, I was 16 years old. David was considered one of the top Captains off the Kenya coast at this time and I gained invaluable knowledge from him.
Not long after I joined David I was given the opportunity to Skipper Honeylulu as a new 43 feet Bertram had just arrived which David was going to run. The season I ran Honeylulu convinced me that this was the life I wanted, so here I am today still in Watamu and still fishing."
We have other big game fishing trips available. If you have any questions contact us and our expert team will be happy to help.
Accommodation
If you are looking for a relaxed and friendly taste of Africa, then look no further than Ocean Sports Resort. We are proud to be one of the most established hotels in Watamu Bay and one of the finest spots for a fishing holiday in Kenya.
Whether you see yourself sipping cocktails and soaking up the sun from the comfort of our beach-front bar or battling with some of the best big game fish, we have it all.
Ocean Sports has 19 Standard Sea View rooms and 7 Garden View rooms. These are all beautifully spaced out ensuring peace and privacy. Each room has a veranda and en-suite bathroom with hot showers, towels and toiletries. Twin, double and triple rooms are available and extra beds or cots can be added for children. All rooms are air-conditioned and beds have mosquito nets. There is a room safe for valuables, and laundry service available at a small extra cost.
Rooms: Twin rooms
Telephone: Located in reception
Internet: Free Wi-Fi
Laundry: Fee Payable onsite
Power: 220 - 240 V
Air Conditioning: In Room
Meals: Not Included
Alcohol: Swim up bar
Equipment Hire: Included
Cards Accepted: All but Amex
Cash Accepted: GBP, USD, Euros
Species Information
Black Marlin
Season: All Year
Peak: July-Sept & Dec-April
Weight: 65lb to 880lb
Average Weight: 150lb

Blue Marlin
Season: All Year
Peak: December to March
Weight: 65lb to 990lb
Average Weight: 220lb

Striped Marlin
Season: All Year
Peak: December to March
Weight: 60lb to 213lb
Average Weight: 80lb

Sailfish
Season: All Year
Peak: August to March
Weight: 50lb to 130lb
Average Weight: 80lb

Yellowfin Tuna
Season: All Year
Peak: September to October
Weight: 20Lv to 150lb
Average Weight: 45lb

Wahoo
Season: All Year
Peak: August to November
Weight: 20lb to 80lb
Average Weight: 45lb

Dorado
Season: All Year
Peak: January to April
Weight: 10lb to 60lb
Average Weight: 30lb

Giant Trevally
Season: All Year
Peak: October to November
Weight: 20lb to 100lb
Average Weight: 40lb

Amber Jack
Season: All Year
Peak: October to November
Weight: 20lb to 80lb
Average Weight: 40lb

Suggested Itinerary
The below itinerary for big game fishing Kenya is only a suggested one, as we have daily flights departing from the UK, therefore should you wish to extend your stay with either more fishing days or free days, the itinerary below can be tailored to suit.
DAY 1:
Depart UK (alternative routes available)
DAY 2:
Arrive Doha International
Depart Doha International
Arrive Nairobi
Depart Nairobi
Arrive Malindi
Once you have landed, cleared customs and collected your bags make your way out of the terminal building where there will be a representative waiting to transfer you to your hotel. (Transfer approx. 25mins)
The rest of the day is free to relax and ready yourself for fishing the following day.
Overnight accommodation: Ocean Sports Resort Sea View Room (Twin room) R/O
DAYS 3 & 4: Fishing Days.
Each evening the fishing manager will come and see you to discuss what you would like to fish for the following day. This is your opportunity to discuss what is being caught and to seek some good advice on what you should be fishing for.
Each fishing day will be based on a 10 hour fishing trip so the days start early so they can get you out to the fishing grounds for the peak time.
At the end of the fishing day the boat will drop you back off at your hotel beach
Overnight accommodation: Ocean Sports Resort Sea View Room (Twin room) R/O
DAYS 5 & 6: Fishing Days.
There is such a wide variety of species of fish here so each day you could choose to target something different or with a different technique. Our captains and deck hands have been big game fishing Kenya for many years and they will always advise you on the best methods.
With the huge variety of species why not try a little vertical jigging and you may find yourself attached to a huge GT or the many different Groupers.
Overnight accommodation: Ocean Sports Resort Sea View Room (Twin room) R/O
DAY 7:
After breakfast a hotel representative will transfer you from the hotel to depart Malindi for your return flights back to the UK.
Depart Malindi
Arrive Nairobi
Depart Nairobi
Arrive Doha international
DAY 8:
Depart Doha international
Arrive UK
Dates & Prices
Remember that Sportquest Holidays' services are completely FREE! When you book a trip with Sportquest Holidays, you never pay more than when you book directly with the lodge and flights independently. Plus what's more if you book with Sportquest Holidays your holiday is protect by our ATOL and the Travel Package Regulations Act. To see more details CLICK HERE.
Dates & prices are best viewed in landscape.
You can scroll the table left and right to view prices and availability.
Start Date
End Date
Days
Nights
Fishing
Angler
Non-Angler
Availability
01/07/2019
31/07/2019
8
7
4

£

2,799
On Request

Book Now

01/08/2019
31/08/2019
8
7
4

£

2,799
On Request

Book Now

01/09/2019
30/09/2019
8
7
4

£

2,699
On Request

Book Now

01/10/2019
31/10/2019
8
7
4

£

2,699
On Request

Book Now

01/11/2019
30/11/2019
8
7
4

£

2,699
On Request

Book Now

01/12/2019
31/12/2019
8
7
4

£

2,749
On Request

Book Now

01/01/2020
31/01/2020
8
7
4

£

2,699
On Request

Book Now

01/02/2020
29/02/2020
8
7
4

£

2,549
On Request

Book Now

01/03/2020
31/03/2020
8
7
4

£

2,449
On Request

Book Now

01/07/2020
31/07/2020
8
7
4

£

2,849
On Request

Book Now

01/08/2020
31/08/2020
8
7
4

£

2,849
On Request

Book Now

01/09/2020
30/09/2020
8
7
4

£

2,749
On Request

Book Now

01/10/2020
31/10/2020
8
7
4

£

2,749
On Request

Book Now

01/11/2020
30/11/2020
8
7
4

£

2,749
On Request

Book Now

01/12/2020
31/12/2020
8
7
4

£

2,799
On Request

Book Now
Price Match Promise
We are so confident that our packaged prices are the best available and offer great value for money.
If, however, you find an identical holiday available with any other fully bonded Tour Operator at a lower price, we will match that price.
Price Notes
Prices are based on two adults sharing transfers, fishing and Sea View room for accommodation (unless otherwise stated) and are correct at the time of going to press. Subject to time of year or date and currency fluctuations, these prices may fluctuate slightly due to flight price increases or fuel surcharge.
ATOL
Holidays or flights booked with Sportquest Holidays Limited are protected by the Civil Aviation Authority by our ATOL bond (Number 6371). ATOL protects you from losing your money or being stranded abroad. It does this by carrying out financial checks on the firms it licenses and requiring a guarantee, called a bond
Price Supplements
n/a
Still need some inspiration
Why not enjoy browsing our destinations in the comfort of your own home.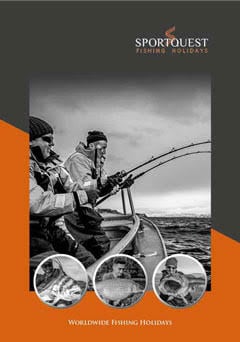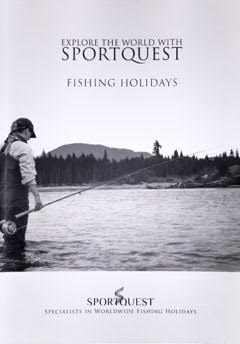 Request a free brochure
What's Included & Excluded
Included
All international flights
All internal flights
Malindi airport to Ocean Sports resort transfer
All accommodation in Sea View room as per itinerary R/O
State of the art big game boat
4 days big game fishing
All fishing tackle
Soft drinks whilst fishing
Excluded
Personal holiday insurance
All Meals
Drinks at the resort
Tips for boat crew and the hotel staff
Options
Flight upgrades
Additional nights at Ocean Sports Resort
Extra fishing days
Single room upgrades
Tour Notes
Visa
A passport valid for at least six months beyond your planned departure is required for foreign citizens to enter Kenya. Visa requirements should be checked with your consulate or embassy. You should keep your passport, cash and travellers checks with you at all times. A money belt is the best option. Visas are easily and quickly obtained upon arrival at the airport and do not need to be obtained in advance. You can download the form to fill out before arrival on www.kenyahighcommission.net/visas.html You need form V1 and you do not need the passport photos when obtaining the visa on arrival.
Medical Requirements
Recommended vaccinations for Kenya: hepatitis A, hepatitis B, typhoid, cholera, yellow fever, rabies, meningitis, polio. Please consult your doctor before travelling for more up to date information
Please Note
All details of visa and medical requirements are correct at time of press however please check these requirements for changes.
Departure tax
There is no departure tax when leaving Malindi, however this can change regularly. Please check before you travel.
Flight Route & Flight Time
UK – Nairobi (approx 8hrs 45mins)
Nairobi – Malindi (approx 1 hr 15mins)
Baggage Allowance
Your actual allowance is based on both which airline you are flying with and also what class of seat you are travelling in. Normally in economy it is 1 checked bag, Premium Economy / Business 2 checked bags, First 3 checked bags. In addition to your checked bags you are also allowed 1 cabin bag and either 1-laptop bag or ladies handbag. The actual size and weight limit for bags is dependent on the airline. We therefore recommend that once your flights are booked you check on the airlines website for the up to date allowances.
If your itinerary includes private light aircraft or helicopter flights we will advise you on your baggage and weight allowance.
Transfer Time
Malindi airport – Ocean Sports Resort (approx 25mins)
Questions & Answers
Where is the Resort? 
Ocean Sports Resort is located in the Watamu Bay in Kenya and is one of the finest around. With its location being close to most of the prime fishing grounds in the Indian Ocean.
Where do they fish?
Depending on the chosen species you wish to target, your fishing guide will put together a package when you arrive, giving you the correct areas to target your chosen species. Most of the Billfishing will take place around Malindi which sees the biggest run of Marlin and Sailfish. If it's the Dorado and Tuna you are after then the fishing grounds can be reached very quickly.
How long does it take to reach the fishing grounds?
If you would like to target the Billfish, this will need to be done on a long day as the grounds for these are located over an hour away. If you are just after getting a bend in your rod then the fishing will start as you leave the harbour at Watamu.
What fish will I catch?
The main reason people travel to this part of the world is the Marlin and Sailfish run but we can assure you that there are many more species that you will have a huge amount of fun with. We can take you reef fishing to target huge GT's, troll the boat at a faster speed for the Wahoo or even put the boat in huge shoals of Tuna whilst you throw lures and make your arms ache.
How many fish will I catch?
This all depends on your chosen species. If it is the Marlin you want to fish for then you must understand that these are specimen fish and therefore time spent trolling for these is always time well spent as you never know when one will take the lures. A realistic expectation is 1 Marlin a day. If it was a multi-species day you wanted then you can expect to catch in excess of 20 fish of all different species.
How do they fish?
The main style practised is trolling spreads of artificial lures along with teasers. The lures will differ in size depending on what is feeding, how bright the sun is and also how fast the boat is moving. If you speak to the captain of the boat and express your preferred styles they will make sure they take you to areas which will match the style you want to practise.
Do the guides speak English?
 Yes, all the guides speak very good English.
Who is best suited to this destination?
This style of fishing really is accessible to all abilities as the captain and deckhands will make it as easy or as hard as you wish it to be. If you want to simply sit back, sip a beer and be handed a rod with a fish on, they will accommodate. On the other hand, if you are a keen angler and really want to be involved then make them aware of this and they will get you involved with rigging rods, paying out lure patterns and also the main part of it – setting the hook.
What skill level is required?
There is no skill level required for this style of fishing as the boat crew will do pretty much everything for you if that's what you want them to do. However, they really appreciate someone who is willing to learn and of course help out.
How physically demanding is this trip?
On the whole, this holiday is open to all as the amount of walking is very small and also the boats are largely making it very easy to manoeuvre around. With plenty of comfortable seating onboard it is a very relaxing holiday.
When to go?
 The season runs from July to April with October, November and December being the most fish packed months of the year.
How will I get there?
The best route to Malindi airport is via Doha then onto Nairobi. You will then board a small plane which will take you to your final airport located a short drive from Ocean Sport resort.
What is the accommodation like?
The accommodation is one of the most established resorts in Watamu and offers a relaxed and friendly atmosphere. It is located right on the beach so most rooms have great ocean views. This resort will take great care of you.
What is the food like?
Fresh seafood and locally grown fruit and vegetables flavoured with local herbs and spices are the main features that make up the simple menus. Florian and his enthusiastic team create daily specials using the freshest produce available, often with a distinct 'French twist'. A wood-burning pizza oven on site ensures there is something for everybody; doubling up to bake homemade French bread and croissants daily. The food is complemented by a well rounded, comprehensive wine list.
 Does the lodge provide fishing tackle?
 Everything for your fishing days will be included apart from some fly fishing equipment. 
Is the internet and phone signal available?
The lodge has very good FREE Wi-Fi service and some mobile phones will get a good signal.
Are there other activities available?
 There are many different activities available at the resort which we can provide a detailed list on request.
How much does it cost?
Sportquest Holidays offers you the complete package including all flights and transfers. To see all available weeks and prices click the 'Dates & Prices' tab above.
Alternatively, if you wish to arrange all your own travel arrangements Sportquest Holidays can book just the lodge and fishing for you. If you wish to book or have any questions please feel free to call our offices on 01603 407596.
Tour Reviews
Sportquest Holidays is proud to be different, and one way we stand out from the crowd is our tried and trusted information we provide our customers. This information is not just provided on our own personal experiences but also REAL CUSTOMER reviews.
We are the only fishing & shooting tour operator to operate our own review system whereby customers can review both the packaged holiday and also how we performed on each destination.
How This Destination Performed
How We Performed On This Destination
How Our Customer Feedback Works
See how our customer feedback works and our latest customer reveiws.
Read More
Write a Review
Have you ever visited this destination? Why not write a review and let everyone know how you rated their services?
Write a Review