Overview
Category: Saltwater Fly Fishing


Turneffe Flats is known as one of the world's premier flats fishing destinations and another great destination where Grand Slam species can be caught all year round. Turneffe Flats has a great variety of accommodation catering perfectly for couples as well as groups.
Location
Turneffe Atoll is the largest of only four coral atolls in the Western Hemisphere and is best known for its variety of fishing. The resort built its first guest cabins in 1985, the first guests at the lodge had such a fantastic experience that one member of the group soon became a shareholder. The resort continued with extra cabins and upgrades taking place throughout the late 80s and 90s and even being the first Lodge to use the custom-built Dolphin flats skiff boats. In 1998 and 2000 respectively the Atoll was hit by two major Hurricanes resulting in major damage, in 2001 the major remodelling of the lodge was completed.
Fishing
Bonefish have been a primary target of anglers here for over 20 years. While wading the expansive flats you will regularly see large schools of Bonefish providing a great opportunity for new saltwater anglers to learn the basics of the sport.
There is also plenty of challenging fishing for those who enjoy stalking larger fish in skinny water. Permit are the prime objective for many anglers and Belize has gained a reputation as the Permit capital of the world. As much hunting as it is fishing, Permit present a unique challenge and many guests have celebrated their first ever Permit here. Most Permits are found as singles or in small groups throughout the Turneffe Atoll, although you frequently see larger schools of Permit tailing in shallow water. With the help of your experienced guide, the correct fly can be picked and presented often resulting in hooked fish.
Turneffe Flats has a great pedigree in producing some first class Tarpon fishing and produces Tarpon all year round. Although there are always some resident Tarpon to be found, the migratory Tarpon season extends from May until October and this is generally when the larger fish turn up. Tarpon inhabit the creeks, channels and lagoons of the Atoll and most Tarpon jumped are 60-90 pounds, with some fish in the 100-150 pound range and occasional monsters approaching 200 pounds.
Other species that can be found around the atoll include Triggers, Snook, Jacks, Snapper and Barracuda. These can be great fun to catch in between targeting the main slam species of the Atoll.
Guiding
During fishing days you will travel with your guide in teams of two via the flats boat spotting for tailing fish and then take it in turns to take shots at what presents itself.
If you have any questions about our fishing trips contact our experienced team who will be able to help with any questions you have. Alternatively, you can request a free brochure.
Accommodation
The social center of Turneffe Flats is the main Lodge, which provide incredible views from the upper and lower decks. This makes it a favourite spot for many customers to relax. The main Lodge also includes the dining room, bar and sitting area as well as a fully stocked gift shop and fly shop. This Lodge also has a stunning oceanfront infinity pool with spectacular views over the reef. All accommodations at Turneffe Flats are fully air-conditioned, including the main Lodge.
Meals are a tasty combination of Belizean and International dishes. Fresh seafood, local produce and home-baked pastries are standard fare. Depending upon your plans and your preference, you have the option to take a packed lunch or return for lunch each day. Following hors d'oeuvres and refreshments in the evening, dinner is comprised of soup or salad, entree and a delicious dessert. Entrees vary among seafood, chicken, pork and beef and we do our best to accommodate special dietary needs. The bar is located in the Lodge just adjacent to the dining area with plenty of open space to gather after a day of fishing, diving and adventure.
At Turneffe Flats you have a choice of accommodations:
Beach Cabanas
There are 8 spacious, air-conditioned cabanas, which all are located on the beach with a panoramic view of Turneffe's coral reef. Each cabana has 2 queen sized beds, built in dresser and desk. There is also a large private bath with two sinks and a large walk-in shower.
Reef Villa
The Reef Villa is a 3 bedroom villa with common area. The common area includes a sitting area with satellite television and a small kitchenette without cooking facilities. The largest bedroom has 2 queen beds and the other 2 bedrooms each feature 1 queen bed and 1 twin bed. All bedrooms have their own private bathrooms.
Garden Villa
The Garden Villa is also a 3 bedroom villa with a larger common area. This building is set slightly back from the beach, but has wonderful views of the manicured grounds and the Caribbean. The spacious common area is a great gathering area for friends and family. Satellite television and a small kitchen area, without cooking facilities, compliment this room. The Villa has 3 nicely appointed guest rooms, each with a private bathroom.
Board: Full board
Rooms: 1,2 & 3 bedded rooms
Internet: WiFi in main lodge
Laundry: Nominal charge
Power: 110 volt
Air Conditioning: Throughout
Meals: In dining room
Alcohol: In main lodge (chargeable)
Shop: Gift shop
Cards Accepted: Credit & debt cards
Cash Accepted: US Dollars
We use a variety of hotels in or around Miami airport for your overnight stay as it allows you to break up the journey if you so wish to do so.
All hotels that we use are a minimum of 3 stars and will include all the basic facilities listed below. If you wish, we can discuss, which hotel to use to suit your own personal requirements.
Board: Bed & breakfast
Rooms: Single, double & twin available
Telephone: In room
Internet: Free in lobby
Laundry: For a nominal charge
Power: 110 volt in rooms
Air Conditioning: Throughout hotel
Meals: Breakfast in restaurant
Alcohol: Available to purchase
Cards Accepted: Debit & credit cards
Cash Accepted: US Dollars
Species Information
Bonefish
Season: All Year
Peak: All Year
Weight: 2lb to 12lb
Average Weight: 3.5lb

Permit
Season: All Year
Peak: All Year
Weight: 2lb to 60lb
Average Weight: 11lb

Tarpon
Season: All Year
Peak: May to October
Weight: 5lb to 150lb
Average Weight: 90lb

Suggested Itinerary
The below itinerary is only a suggested one as we have flights departing from the UK everyday, therefore should you wish to extend your stay with more fishing days or adding more nights in Belize, the itinerary below can be tailored to suit.
DAY 1: (Friday)
Depart UK (alternative routes available)
Arrive Miami
On arrival at Miami take a taxi to your overnight hotel.
Overnight accommodation: Miami Airport Hotel (Twin Rooms) B/B
DAY 2: (Saturday)
Depart Miami
Arrive Belize
On arrival at Belize City, our representative will meet you and transport you to the Radisson Marina.
At the Marina, you will be notified of the boat's scheduled departure time, which varies according to the customer's arrivals.
The trip by boat to Turneffe Flats takes 90 minutes.
Overnight Accommodation: Turneffe Flats accommodation of your choice (Twin Rooms) F/B
DAY 3: (Sunday) Fishing Day.
An average fishing day at Turneffe Flats is about 8 hours; however, this is quite flexible.
Overnight Accommodation: Turneffe Flats accommodation of your choice (Twin Rooms) F/B
DAY 4: (Monday) Fishing Day.
During Tarpon season opt to start shortly after sunrise and take a rest during the day.
Overnight Accommodation: Turneffe Flats accommodation of your choice (Twin Rooms) F/B
DAY 5: (Tuesday) Fishing Day.
Spend the whole day with your guide on the flats if you wish.
Overnight Accommodation: Turneffe Flats accommodation of your choice (Twin Rooms) F/B
DAY 6: (Wednesday) Fishing Day.
Each day the fishing is normally based on 2 anglers per guide.
Overnight Accommodation: Turneffe Flats accommodation of your choice (Twin Rooms) F/B
DAY 7: (Thursday) Fishing Day.
If you are a hard-core angler, you can wade the flats in front of the lodge early in the morning, go out with your guide for the day and come back to the lodge flats and fish until sundown.
Overnight Accommodation: Turneffe Flats accommodation of your choice (Twin Rooms) F/B
DAY 8: (Friday) Fishing Day.
Spend your last day fishing the flats.
Overnight Accommodation: Turneffe Flats accommodation of your choice (Twin Rooms) F/B
DAY 9: (Saturday)
After a light breakfast you will be transferred by boat to Belize City Marina and then onto the airport.
Depart Belize
Arrive Miami
Depart Miami
DAY 10: (Sunday)
Arrive UK
Dates & Prices
Remember that Sportquest Holidays' services are completely FREE! When you book a trip with Sportquest Holidays, you never pay more than when you book directly with the lodge and flights independently. Plus what's more if you book with Sportquest Holidays your holiday is protect by our ATOL and the Travel Package Regulations Act. To see more details CLICK HERE.
Dates & prices are best viewed in landscape.
You can scroll the table left and right to view prices and availability.
Start Date
End Date
Days
Nights
Fishing
Angler
Non-Angler
Availability
23/06/2019
21/12/2019
10
9
6

£

4,635
On Request

Book Now

29/12/2019
22/06/2020
10
9
6

£

5,280
On Request

Book Now

23/06/2020
21/12/2020
10
9
6

£

4,778
On Request

Book Now
Price Match Promise
We are so confident that our packaged prices are the best available and offer great value for money.
If, however, you find an identical holiday available with any other fully bonded Tour Operator at a lower price, we will match that price.
Price Notes
Prices are based on two adults sharing transfers, fishing and accommodation (unless otherwise stated) and are correct at the time of going to press. Subject to time of year or date and currency fluctuations, these prices may fluctuate slightly due to flight price increases or fuel surcharge.
ATOL
Holidays or flights booked with Sportquest Holidays Limited are protected by the Civil Aviation Authority by our ATOL bond (Number 6371). ATOL protects you from losing your money or being stranded abroad. It does this by carrying out financial checks on the firms it licenses and requiring a guarantee, called a bond.
Price Supplements
N/A
Still need some inspiration
Why not enjoy browsing our destinations in the comfort of your own home.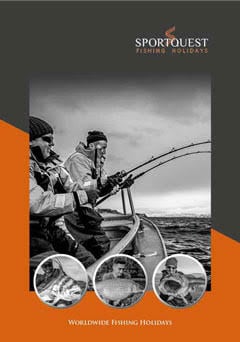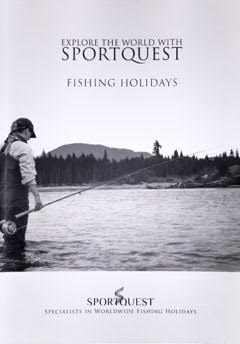 Request a free brochure
What's Included & Excluded
Included
All international flights
All internal flights
Airport Transfers
All accommodation as per itinerary
6 days fishing
All meals at Lodge
Excluded
Personal holiday insurance
Park fees
Fishing tackle
Tips for guides and all camp staff
Departure tax
Options
Flight upgrades
Additional nights either at lodge or any Belize hotel
Single room upgrades
Tour Notes
Visa
No visa for UK citizens required.
Note: Because your flight will involve travelling into the USA, you will be required before travel to complete an Electronic System Travel Authorisation (ESTA) online, which is compulsory for all USA Visa Waiver Programme (VWP) travellers before boarding an air or sea carrier to the USA.
Medical Requirements
No vaccinations currently required
Please Note
All details of visa and medical requirements are correct at time of press however please check these requirements for changes.
Departure tax
There is a $35 USD additional departure tax payable upon leaving Belize however this can change regularly.
Flight Route & Flight Time
UK – Miami (approx 9hrs), Miami – Belize City (approx 2 hrs),
Baggage Allowance
Your actual allowance is based on both which airline you are flying with and also what class of seat you are travelling in. Normally in economy it is 1 checked bag, Premium Economy / Business 2 checked bags, First 3 checked bags. In addition to your checked bags you are also allowed 1 cabin bag and either 1-laptop bag or ladies handbag. The actual size and weight limit for bags is dependent on the airline. We therefore recommend that once your flights are booked you check on the airlines website for the up to date allowances.
If your itinerary includes private light aircraft or helicopter flights we will advise you on your baggage and weight allowance.
Transfer Time
Belize City – Turneffe Flats (approx 90 mins by boat)
Tour Reviews
Sportquest Holidays is proud to be different, and one way we stand out from the crowd is our tried and trusted information we provide our customers. This information is not just provided on our own personal experiences but also REAL CUSTOMER reviews.
We are the only fishing & shooting tour operator to operate our own review system whereby customers can review both the packaged holiday and also how we performed on each destination.
How This Destination Performed
How We Performed On This Destination
How Our Customer Feedback Works
See how our customer feedback works and our latest customer reveiws.
Read More
Write a Review
Have you ever visited this destination? Why not write a review and let everyone know how you rated their services?
Write a Review
John says:
Overall Rating:
As per telephone call, unfortunately the fishing was poor during our visit as the weather was not great. Other regular anglers have said it has not been a good season.
It was hard to find and spot fish on the shallow flats as we believe more fish were in the deeper water.
It was such a shame as the lodge and staff are so nice and accommodating.
Another great service from Sportquest Holidays as usual
Peter (Sportquest Holidays) says:

John

Yes thank you for taking the time to call me.

I hate when the weather is set against a trip. It is so so annoying. It makes everyone question the fishing, start to put doubt in everyones mind. When after all its down to bad weather which as both me and you know from having fished the world over. The weather plays the biggest part in ANY fishing trip.

To hot, to cold, to much water, not enough water.... there are just so many variables that effect the fishing. But that is part of fishing that we have to accept. It is also what makes it all the more special when everything comes together....

Thanks for all the good feedback scores even tho the fishing was tough. It is very much appreciated.

Have to get you on one of my hosted fly fishing trips again soon

Regards Peter
John says:
Overall Rating:
Flights and transfers went smoothly, the accommodation and food were good but the bottom line is the fishing and unfortunately this can only be described as poor.
Despite catching a Tarpon within ten minutes on our first day, we saw virtually no other fish roll and the migratory Tarpon were absent .
There were very few snappers, jacks or barracuda around to take our poppers and the guide was reluctant to take us out on the flats owing to the overcast conditions making fish-spotting difficult. When we eventually fished the flats, we were surprised by how few fish were evident and we went for long periods without a cast; I probably had two or three casts at a Permit all week and then it was on trust rather than by sight.
I eventually fished the reef by wading along the edge and managed to catch a couple of bonefish. Talking to the guides and other anglers who had fished this location before, I gained the impression that the fishing had been deteriorating over the past few years.
A " red" tide last year and low water temperatures were cited as reasons but it appears that there has been some unknown, adverse ecological change out on the reef.
A pity about the fishing as it is a comfortable and attractive place to stay.
Peter (Sportquest Holidays) says:

John

Thanks for calling me back.

It was a shame to hear that the fishing was tough due to the conditions.

As you mentioned sometimes this is fishing and annoying as in your own words Turneffe Flats is such a great place.

Lets hope next time the weather is kinder to everyone.

Just like to add my thanks for your continued support in booking with us and I look forward in dealing with you again soon.

Tight Lines Peter




William John says:
Overall Rating:
Turneffe flats - a delightful destination.
Any holiday that begins with a 30 mile boat trip to a Caribbean island must be good.
Given the above the accommodation and facilities were excellent.
Turneffe may be the capital of the world for permit - but they are extremely difficult to catch. Bear this in mind and perhaps concentrate on the bonefish at the correct time of day - extreme tides created very low levels of water on the Flats in the afternoons.
Thousands of fish but very very skittish (2 fish for the week). We are experienced fly fishermen so know a lot more than the basics!
Peter (Sportquest Holidays) says:

Mr Wraight

Thank you for the feedback as it is very useful to everyone. Noted and totally understand about Permit as they are the holly grail for saltwater fly fishing. The more you have a go at the better your chances but having said that trying to get them to eat a fly is sometimes just impossible.

I am glad you liked the resort but sorry that the fishing was not better for you. You are correct about hunting the Bones when the tide is at its best.

Thank you for the good scores for Sportquest Holidays services it is much appreciated. I will be telephoning you all to discuss your holiday in more detail.

Regards Peter
MICHAEL says:
Overall Rating:
Turneffe Flats is extremely well organised, despite being in the middle of nowhere!
Very friendly and helpful staff and comfortable accommodation. The only negatives were the food, which was adequate but not as good as suggested on Trip Advisor, and the fishing.
It was only the second time we'd been bone fishing but it was much more challenging (ie far fewer fish!) than we'd had last year in Cuba.
Peter (Sportquest Holidays) says:

Mr Banton

Glad you liked the resort and I have noted your comments about the food that will be passed on to the management of the lodge.

I will call you personally to get a better understanding of the fishing, as normally the lodge does have great reports about fishing so interesting on the week you were present that the fishing was very tough.

Regards Peter


Richard says:
Overall Rating:
We were a party of four friends all experienced fly fishers if not in salt water. We decided to have 2 nights in Miami and visited the Bass Pro Shop which is the most extraordinary fishing equipment emporium. Stuff was purchased at excellent prices.
The next day we moved on to Belize and Turneffe Flats. After a rather prolonged boat trip asone of the engines failed and we had to wait for a replacement boat to take us to the island we arrived.
A rum punch and friendly welcome greeted us. We had 3 bed rooms and large sitting room on the top floor of one of the cottages in the hotel grounds. We had A/C and fans to cool us and the rooms were comfortable. The food was at best described as adequate gastropub fare but the staff were excellent and friendly.
After a briefing session the next morning we went off to the flats to fish for bone fish. They wre there in large numbers in water 8-10 inches deep. They proved much more difficult to catch than last year in Cuba we caught a few but many more were lost.
We also tried to catch permit on other days but despite there being many fish present they seemed completely oblivious of our flies.
All in all the fishing was disappointing.
The guides were competent but rather reluctant to be proactive with suggestions for the days fishing. They tended to ask us what we would like to do.
Peter (Sportquest Holidays) says:

Mr Packard

Thank you for taking the time to complete our feedback form as both us and future customers I am sure will find your review interesting.

I noticed you found the Bones more difficult to bite than your previous trips with us to Cuba, was this because the fish were very shy and scared of anglers or just that you were fishing in very shallow water. I also noted your comments about the Permit. It was good that you got lots of chances at them but as they say its Permit fishing. I have lost count the sheer number of Permit i have had totally ignore my fly on occasions.

I was sorry to hear that the fishing did not live up to expectations as we always like to have customers come home with great fishy stories. I will be calling you to discuss.

Thank you for the high scores about the service you received from Sportquest as that is always appreciated. The staff in the office work hard to try and make sure everything lives up to expectations and runs smoothly.

Regards Peter

Stewart says:
Overall Rating:
The accommodations were first class. Sitting in the room or the lodge you would never believe that you were 30 miles off the coast of Belize. I'm not sure they get much better than that! All the meals were fabulous and there was plenty to eat. I really enjoyed the variety. Dion did an excellent job putting us on fish. He was very patient with us and we wouldn't have done as well as we did without him. This trip was everything we could have asked for. The accommodations were first class, the food was excellent and the fishing was second to none.
Mel (Sportquest Holidays) says:

Stewart I will pass on all your kind remarks to the lodge and staff. These are the types of feedback we do like to receive.
Leo says:
Overall Rating:
These accommodations are equal to the best I've experienced fishing in this part of the world. Congrats on a great job! Great Belizian cooking
Mel (Sportquest Holidays) says:

Thank you for your fabulous feedback I am happy that you also enjoyed the amazing cooking. Until next time Mel
John says:
Overall Rating:
Everyone goes out of their way to insure that every detail is taken care of. This includes the kitchen staff bringing appetisers to our porch several times when we were having drinks after a day of activity. It also included wait staff bringing me extra deserts when they realised that I have a sweet tooth. The cleaning staff going beyond the norm to get our laundry finished or making our room perfect everyday. I cannot say enough about the attention to detail from top to bottom with the entire staff. We loved the experience even though I didn't catch the big one. Before we left we were planning our next visit to Turneffe Flats.
Mel (Sportquest Holidays) says:

Sorry to hear that you did not catch the big one, but glad that overall you could not fault the trip. At least if you left the big one behind it gives you all the excuse to return.
John says:
Overall Rating:
A true asset to Turneffe and the reason why my overall experience at Turneffe was excellent. 10 out of 10! I had high expectations going in and they were exceeded."
Mel (Sportquest Holidays) says:

Thank you for your kind words and pictures. Glad to be of service again.