The fish on Alphonse Island came alive this week with the water on the flats cooling slightly at this time of the year.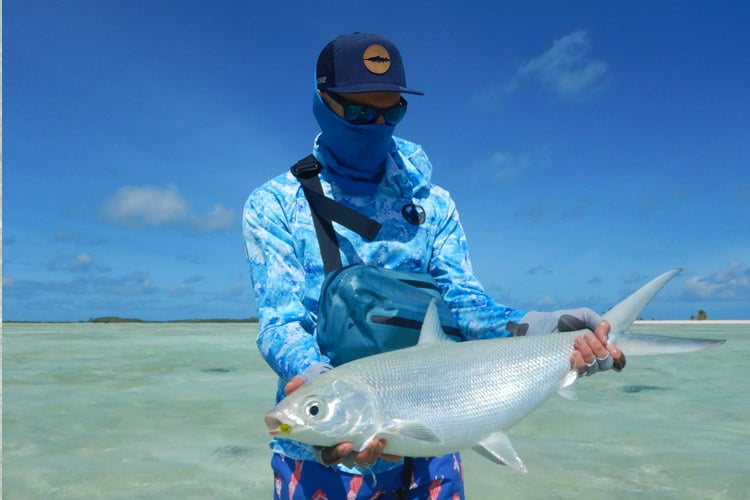 The week began with lots of big Bonefish on the flats and a number of anglers landing their first Bonefish, as well as plenty trophy fish caught throughout the week. A nicely sized GT and a Moustache Triggerfish were also landed, starting the week off on a great note.
The second day out saw a Yellowmargin Triggerfish and some Milkfish being landed. Midweek produced a number of GTs with the biggest one stretching the tape just over the magical 100 cm mark. Milkfish were also on the midweek menu and a couple more were landed, along with the first Permit of the week.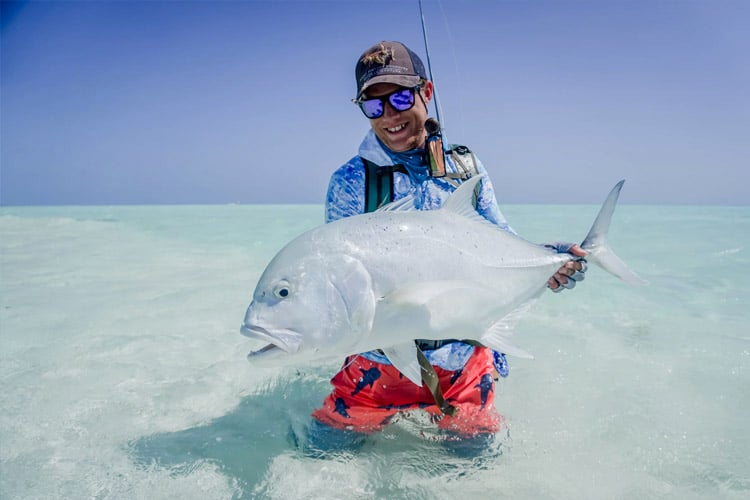 Towards the end of the week, the anglers were still revelling in the feeling and excitement of the first golden nugget, meaning they were keen on targeting more Permit. The Permits landed contributed to two slams consisting of Permit, GTs, and Bonefish. The week ended with yet another incredible day of fishing on this incredible atoll. We reeled in the week with a third slam, Permit and more GTs, up to an impressive 107 cm in size.
Stay tuned for next week's report.
Tight lines,
Alphonse Fishing Co. on Alphonse Island
TOTAL CATCH STATS WITH 6 RODS THIS WEEK:
Bonefish 100+
Giant Trevally 17
Triggerfish 2
Milkfish 4
Permit 4
CONTACT US
If you would like to know more about the fantastic fishing opportunities on offer on Alphonse Island you can contact our saltwater fly fishing expert Peter Collingsworth on 01603 407596 or via email at peter@sportquestholidays.com.