Week eight on Astove Atoll started off with calm conditions and exciting spring tides. Our new group had been to the Seychelles before but it was their first time on Astove. They were very excited for the new adventure so after tackle set up the guys went out for an afternoon session and spend a few hours getting some bonefish just to get the spider webs off from not fishing in a while.

On the first day, we had wonderful tides and good conditions and it did not take Wes long to get his first Astove geet, which measured 75 cm. Bill also opened his account that afternoon with a 65 cm GT, as the week progressed the fishing just got better.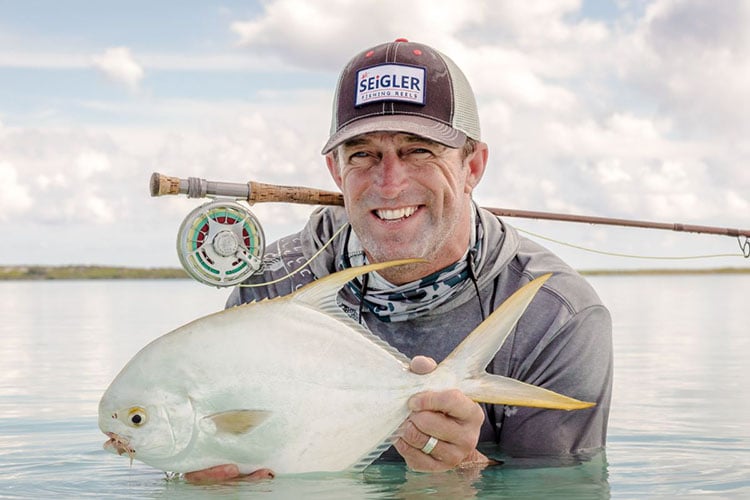 Day three was a special day for Bill and his son Lake, Bill went to go spend some time in the lagoon off Astove where he started his day off with an impressive 94 cm GT and had a follow up with an 84 cm GT and rounded his day off with two smaller GTs measuring 65 cm and 60 cm. Lake went to the surf in the morning where he got a yellowmargin triggerfish and got a winner 96 cm GT that afternoon in the Lagoon to get his Flats Slam.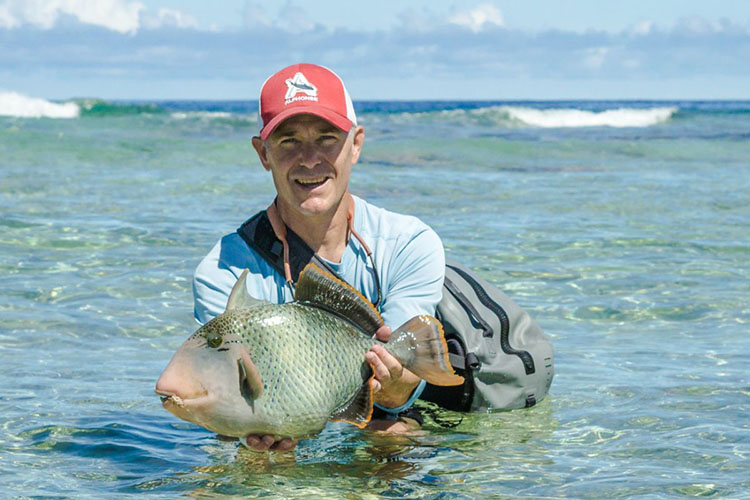 On the next day, Wes and Lake went to the lagoon in the morning and saw lots of permit coming towards them and they both managed to land themselves a permit. On the second to last day Bill had some unfinished business in the lagoon where he was on the hunt for permit and big GT – early that morning he had a few shots at some geets and then he managed to get one big fish of 104 cm – which is the first metre fish for the season!
Fishing Stats
Giant trevally 18
Bonefish 50
Moustache triggerfish 3
Triggerfish 1
Permit 2
Tight Lines, from Alphonse Fishing Co. from Astove Atoll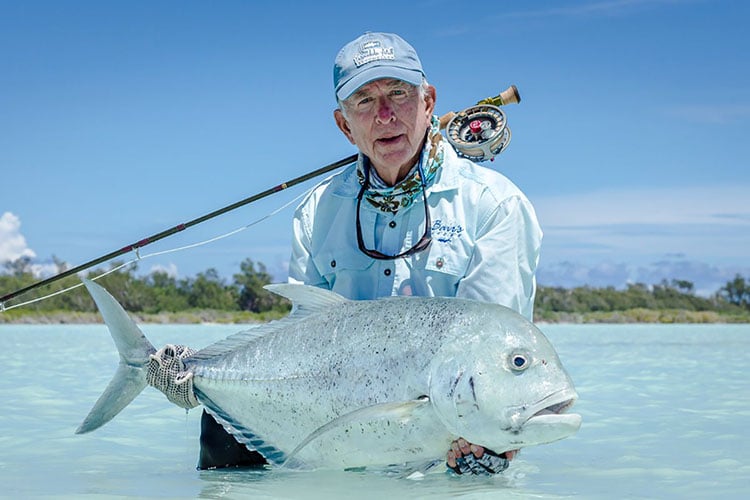 CONTACT US
If you would like to know more about the fantastic fishing opportunities on offer on Astove Atoll in the Seychelles, you can contact our saltwater fly fishing expert Peter Collingsworth on 01603 407596 or via email at peter@sportquestholidays.com. He would be delighted to speak with you.