This week brings us to the twenty-third week of the Cosmoledo Season of 21-22! Unfortunately, this week the weather did not play its part, we experienced constant heavy wind and multiple downpours throughout the week. Fortunately, we had a week with high spirited anglers, and we were able to make the best of the conditions.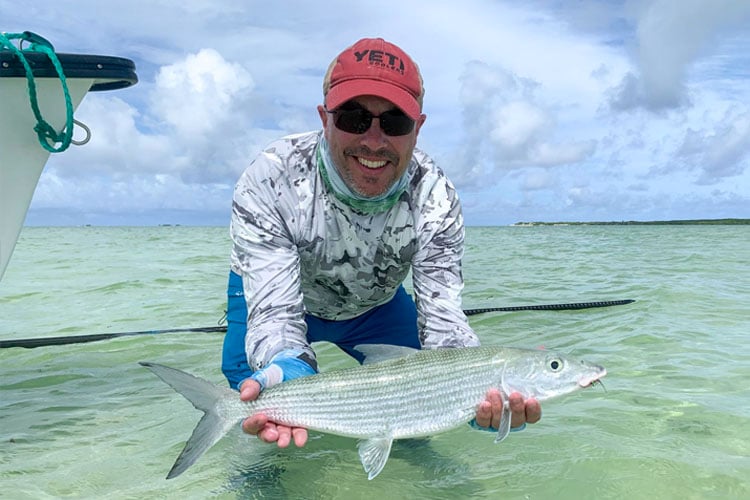 On a very good note, we had Chantal, our very own crazy matriarch visiting us again and she did what she does best catching a total of three GTs for the week. Very well done in the conditions we were dealt!!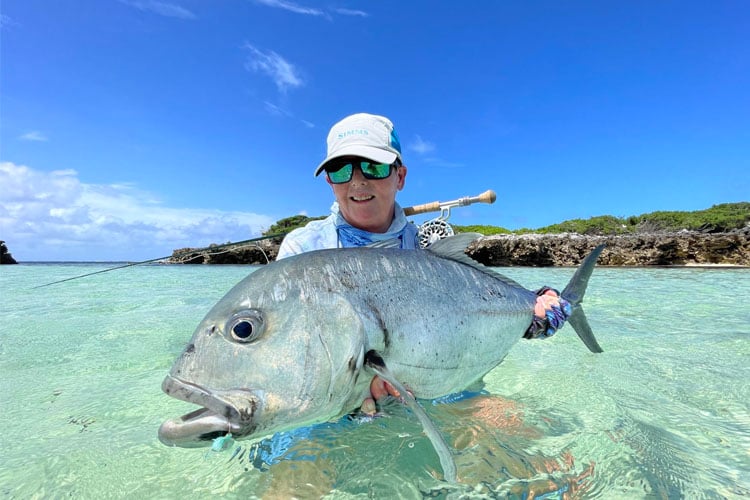 Our angler of the week must go to Chris who managed to catch a GT every day along with racking up a total of 12 GTs for the week. He also had an encounter with a monster GT that only left him with half a fly line for the memory.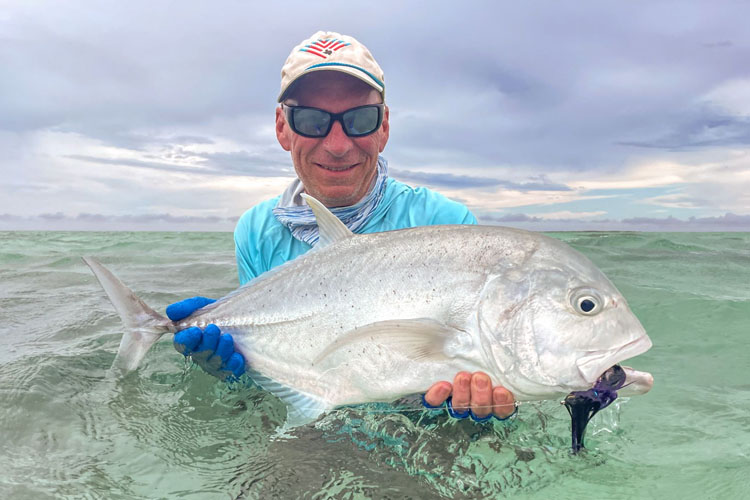 Wes Kenney was the only one to get into the Bonefish action and he did it properly with seven in total for the week. He did not stop there he managed to land four GTs for the week as well.
Well done to all our anglers for a phenomenal week of fishing!
Tight lines,
 From Alphonse Fishing Co. on Cosmoledo Atoll
TOTAL CATCH STATS THIS WEEK:
Giant Trevally 36
Bonefish 7
Tight lines from the Alphonse Fishing Co. Team on Cosmoledo
CONTACT US
If you would like to read more about the fantastic fishing on offer on Cosmoledo Atoll in Seychelles, you can contact our saltwater fly fishing expert Peter Collingsworth on 01603 407596 or via email at peter@sportquestholidays.com. He would be delighted to speak with you.