Week 24 we had spring tides with huge water movement here on Cosmoledo Atoll. Unfortunately, the weather was on the bad side of things, resulting in us having three days without boats on the water. Meaning a great challenge which always thrives into ones sense of adventures, fishing on foot! We fished around the island we call home "Wizard." Regardless of the circumstance, there were still some fish caught and a few sizable ones at that.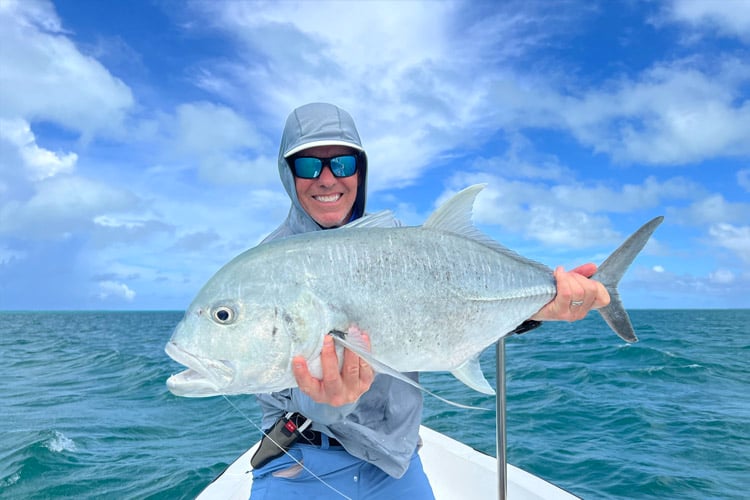 Peek had the catch of the week, after having a few opportunities throughout the week and being very close to the big fish he was targeting he finally managed to connect with a 113 cm GT on the last day. A very special fish and the biggest for the week!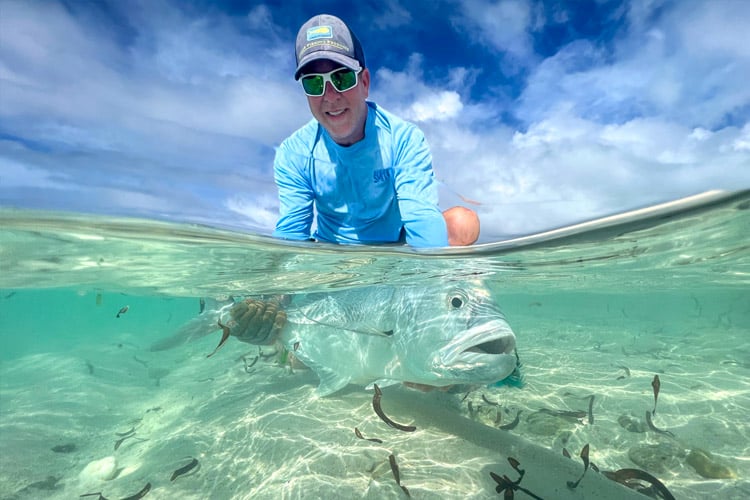 Bill was not far behind also landing a 105 cm GT another very special fish and a memory that won't be forgotten. This made the GT over a metre tally for the week two!
Billy couldn't stay away for too long and after being here two weeks prior he was back and ready for action. He put everything that he had learnt the previous trip to used and ended up with four GTs for the week.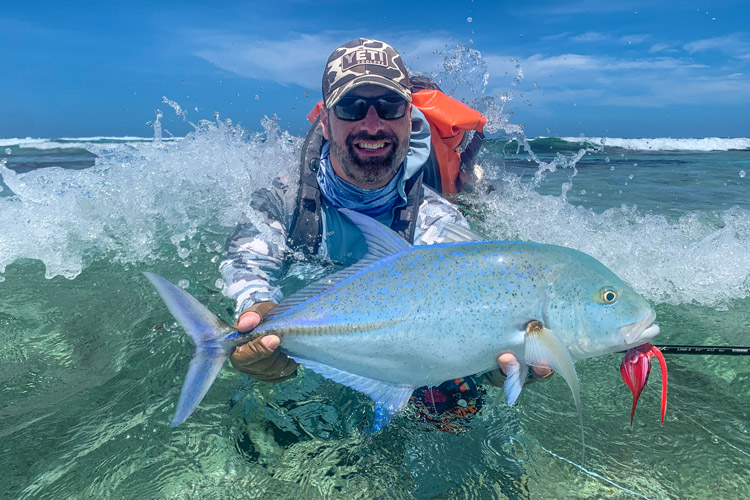 Well done to all our anglers for a phenomenal week of fishing!
Tight lines,
From Alphonse fishing Co. Team on Cosmoledo Atoll
TOTAL CATCH STATS THIS WEEK:
Giant Trevally 34
Bonefish 7
CONTACT US
If you would like to read more about the fantastic fishing on offer on Cosmoledo Atoll in Seychelles, you can contact our saltwater fly fishing expert Peter Collingsworth on 01603 407596 or via email at peter@sportquestholidays.com. He would be delighted to speak with you.