The ninth week of the season on Cosmoledo Atoll began with seven guests and spring tides. The weather for the week was predicted to be windless and hot and we are pleased that the weather did not disappoint and nor did the fish!

Hunter Campbell and Joseph Aycock got the ball rolling with their first GTs and first moustache triggerfish catches. The group had some hard luck with big fish being seen but not landed. Stephen landed the largest fish of the week with a very respectable 85 cm GT.
Wallace Rogers was very consistent with GTs throughout the week landing two to three per day and unfortunately had one very good fish eaten by a shark in the surf.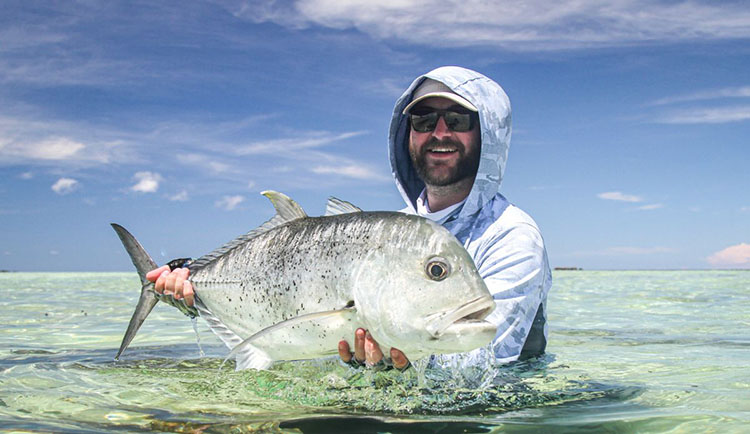 On an afternoon surf walk, Wallace and the guide found the emerald parrots feeding in very shallow water. After being bitten off and cut off Wallace pushed through and managed to land a beautiful parrot.
Curtis Gunn and Hunter had two special days with very exciting GT fishing in the surf. Curtis coming home with seven and Hunter six GTs!!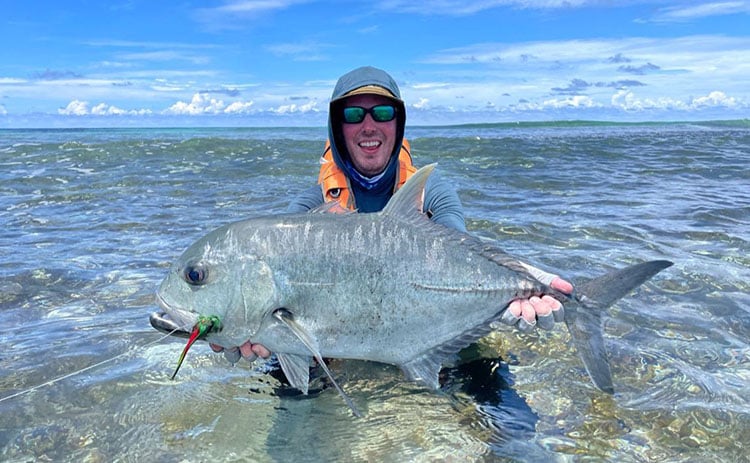 Hunter started the week on fire and finished even stronger with the first milk to be landed for the 2022 season on Cosmoledo! Hunter had a week of firsts with first GT, trigger and a mighty milkfish.
Fishing Stats
Giant trevally: 66
Bonefish: 10
Triggerfish: 4
Parrotfish: 1
Milkfish: 1
Tight lines, from the Alphonse Fishing Co. Team on Cosmoledo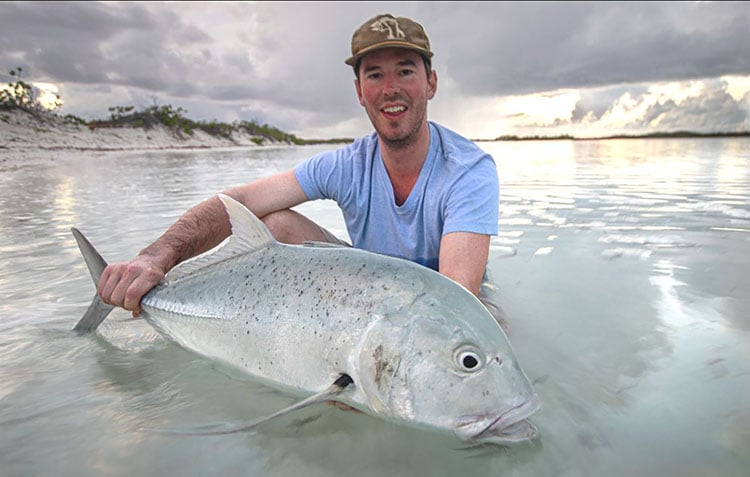 CONTACT US
If you would like to know more about the fantastic fishing opportunities on offer on Cosmoledo Atoll in Seychelles, you can contact our saltwater fly fishing expert Peter Collingsworth on 01603 407596 or via email at peter@sportquestholidays.com. He would be delighted to speak with you.