Hi Shipmates,

I guess it still must be nice and warm back in the UK. We had some rain this morning whilst going offshore and it went very cold for a while. Suddenly the temperature dropped from 30 degrees down to 28 degrees but not for long. It was overcast for most of the day and the fishing for every boat was tough. I am blaming the weather. I was with Chris with Captain Humberto, we tried very hard all day, in fact, it was Chris who caught our only fish of the day. But it was still a very good day. We spotted some birds in the distance and thought they might be over some Tuna. When we got close we saw a pod of Orcas, there were about 12 of them. Like most of us, I had seen them in documentaries but never close up.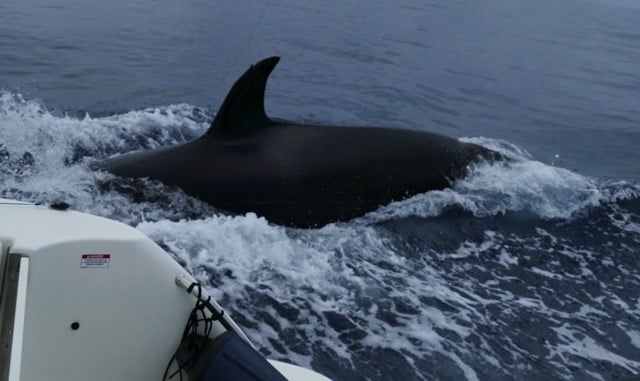 At one time we had them under and around the boat, you cannot believe how big they actually are.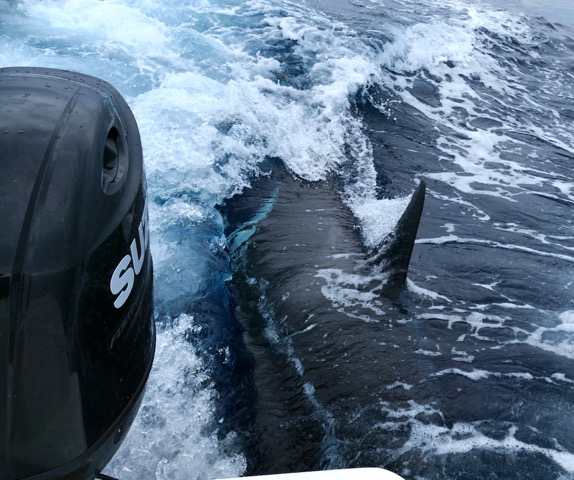 I tried to get a good photo but they wouldn't oblige, however, the photo of the one out of the water was taken by Allen the fishing manager at Crocodile Bay Resort and I was told of the story behind it. It started when Allan spotted a Sailfish surrounded by three big Orcas, the Sailfish dived to get away from them. After about 15 minutes the Orcas surfaced and one had the Sailfish in its mouth. The Sailfish is possibly the fastest fish in the sea, but it was no match for the Orcas. The moral of the story is to not mess with them.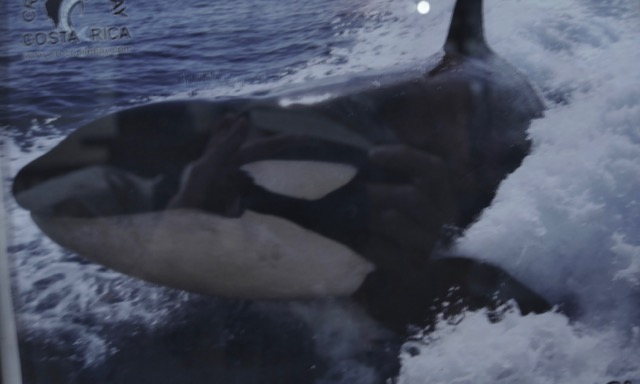 Humberto wife was looking forward to see more photos of him in this blog, unfortunately he failed like me to catch a fish today, hence no photo.Today Crab Pot Chris was "man of the match" with just one snapper.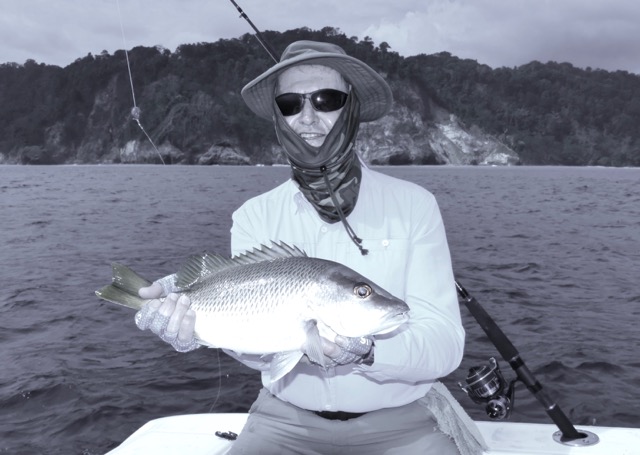 Tomorrow we are on a Strike Boat and will be going offshore after Sailfish, I have high hopes of success I also had a camera malfunction, hence the crap pictures, I will try harder tomorrow.

Signing off

Admiral Marlow