We have our first report in from the group over at Costa Rica, and in the short time they had, managed to land some great fish! Ill now hand it over to Admiral Marlow –
This year on yet another Big Adventure I have with me Chris who I have been training on other fishing adventures for the last several years. Our adventure started with an uneventful flight from Gatwick to San Jose the capital of Costa Rica, I have fished in most of the central Americas and I can tell you that without doubt, Costa Rica is the best of all these countries.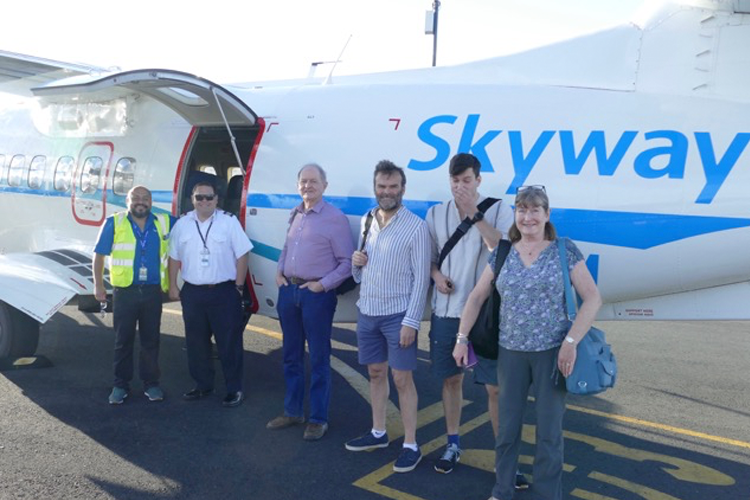 An overnight stop in the capital and a very early start  (4.30 am) to catch our much smaller plane to Crocodile bay. With us on this trip is a large group organised by Sportquest who also organised our package, we are 18 in total and at the airport, we ran into our first problem, The plane is very small and there is a weight limit on the baggage, as usual, I had more than most with enough tackle and jigs for everyone. After the weigh-in it looked like our baggage would have to come over on the next flight. How wrong we were, what happened next was amazing.
It was announced that the airline Skyway was going to put on an additional plane so that all of us and all of our luggage could go together, it just goes to show why I rate Costa Rica so highly.
Only 35 minutes later we were coming in to land over the amazing Osa Peninsular, and not long afterwards we were having breakfast at the Crocodile Bay Resort.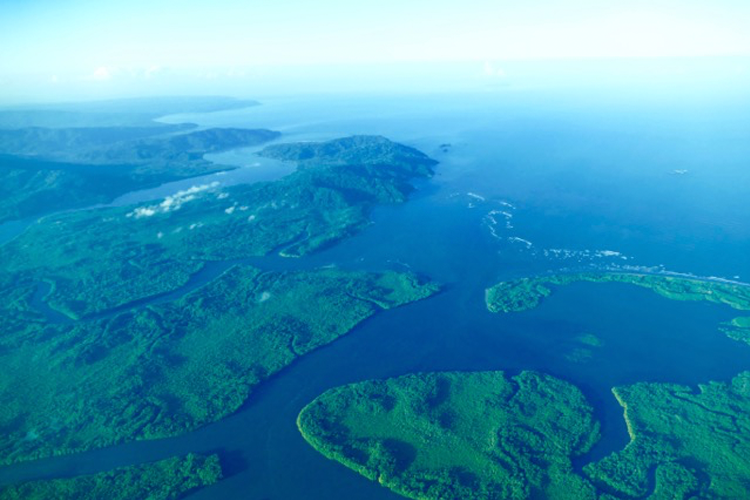 Flying over the stunning Osa Peninsular
Now the important part, the fishing. It was going to be a short fishing day and having unpacked in a hurry we struggled with too much fishing tackle down to the dock, we were going out with Humberto on a Boston Whaler.
We fished with Humberto last year and had a good time, When he is not fishing Humberto is training to be a film star because he always takes a good picture.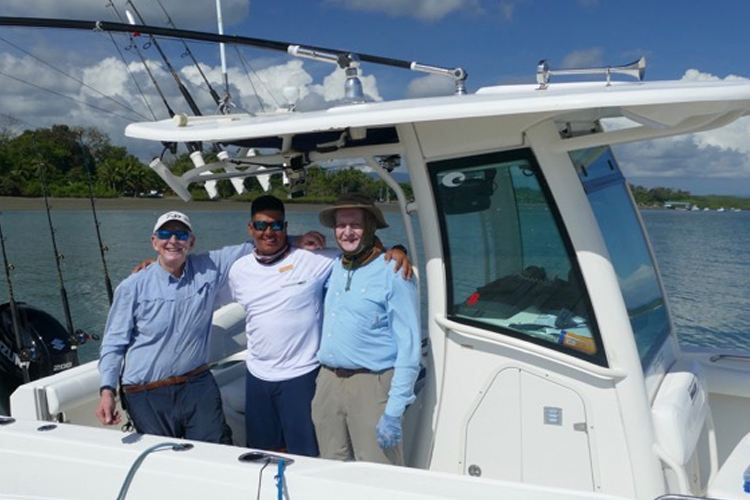 We opted for some inshore fishing which turned out to be a bad choice, all of the inshore boats struggled including us.
This game is all about opportunities, and it could have been better but I will have to give Chris some more Jedi training because he missed several good fish.
I tried loads of my new jigs but I guess the fish had never seen the youtube videos explain that they should be eating them.
We didn't give up and eventually caught a few nice fish having to revert to some old injun tricks.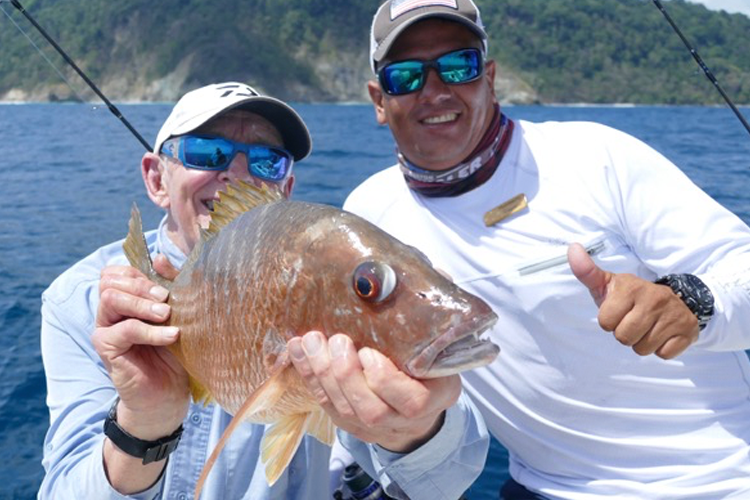 A Yellow Tailed Snapper on the Boat
The one without the sunglasses and big eyes is a Yellow Tailed Snapper a totally different species from the Atlantic ones.
We were now getting a few bites with live baits and our next fish was a Big Eye Jack, one of my favourite members of the Jack family.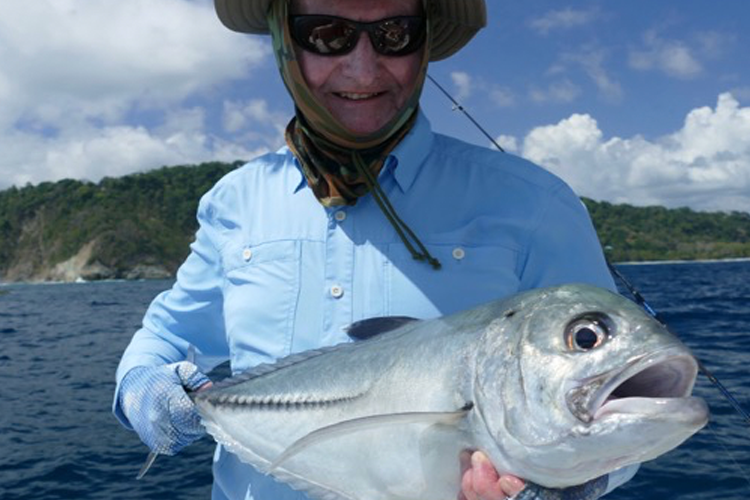 To sum up, Day 1 for all of the inshore boats was very slow.
We actually tried very hard and ran out to the deep water having spotted some birds and then Dolphin feeding on two good size bait balls, Unfortunately, there were no Tuna with them.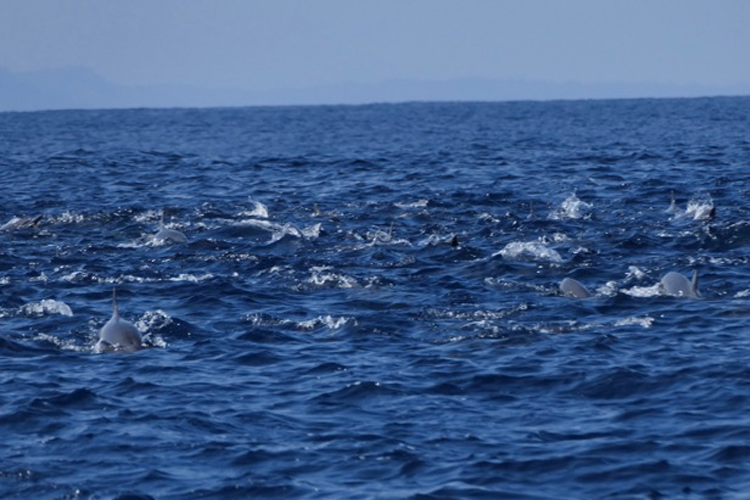 A big feeding bait ball
The offshore boats faired much better, all catching some big Sailfish, Tomorrow we will also be going offshore and have high hopes.
This is a 13-day fishing adventure and today was just a warm-up day. Just so the shipmates know this isn't all fun. Tomorrow is another day and I have high hopes.