Welcome to the stunning Osa Peninsula, the ultimate destination for sport fishing enthusiasts! If you're in search of crystal-clear waters, bountiful Billfish, and beautiful weather, look no further than Crocodile Bay. With experienced anglers rating Crocodile Bay one of the best sportfishing destinations in the world, you can expect to catch Marlin, Sailfish, Dorado, Wahoo, Roosterfish, Cubera Snapper, and much more all within miles of our resort.
In March, our waters were teeming with a variety of species, making for an unforgettable fishing experience. Our skilled captains and crews raised multiple Marlin in a single fishing day, and three Black Marlin weighing over 350lbs each were landed – a true highlight of the month! Additionally, Yellowfin Tuna and Dorado were abundant, providing ample opportunity for the catch of a lifetime.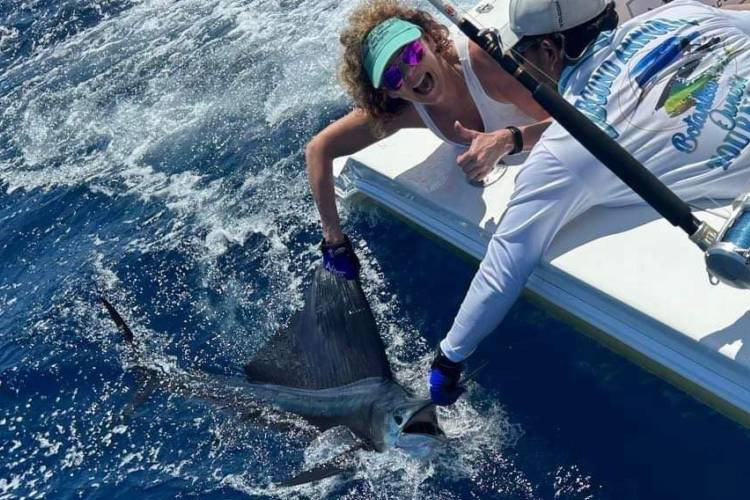 At Crocodile Bay, we pride ourselves on our exceptional accommodations and well-maintained boat fleet. Our English-speaking crews are highly experienced, ensuring that your dream fishing vacation is not only possible but unforgettable. We take pride in flawlessly hosting corporate group trips and events, providing the perfect opportunity to bond with your team while creating unforgettable memories.
In March, we had the pleasure of hosting the Somsen group, who fell in love with our accommodations and fishing experience. They had the opportunity to catch a variety of species, including Billfish, Roosterfish, and Cubera Snappers, as well as enjoy Costa Rican-style fun in Puerto Jimenez with a rodeo we put on for them which they graciously invited all of town to come and attend!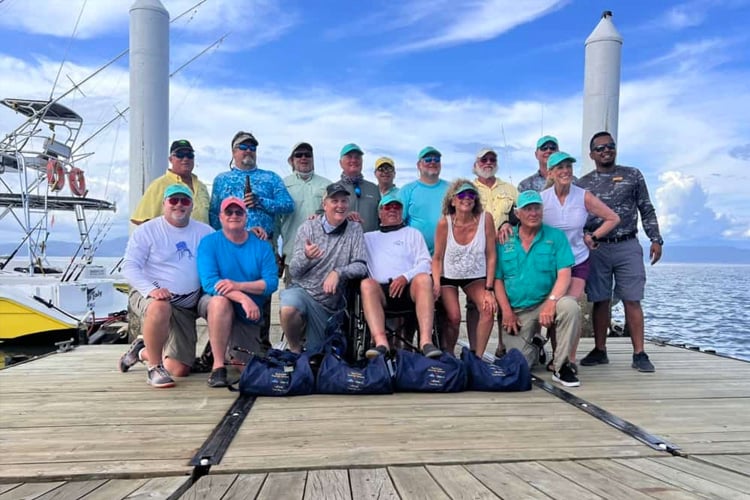 Our world-class Grandt Slam Tournament, which was put together by Jimmy and Jacqueline Grandt, was another success, last month, with Mrs. Grandt stepping up to the plate to fish hard and land a variety of species, including a giant Tarpon her first day proving her skill as a true fisherwoman.
Our captains and mates come from generations of local fishermen and have unparalleled knowledge of the waters surrounding Crocodile Bay. If you're looking for the best five-star fishing experience in the world, pack your bags and join us on the Osa Peninsula. It would be an honor to greet you and set you up with the perfect crew to catch your dream fish.
See you soon!
Diego Camacho, Fishing Director, Crocodile Bay.
CONTACT US
Crocodile Bay Resort is one of the best bluewater/big game resorts in the world and offers anglers the chance to target a huge variety of species. If this sounds like something you're interested in then you read more on our Crocodile Bay Tour page, or alternatively, you can contact our destination manager Paul Stevens on 01603 407596 or email at paul@sportquestholidays.com who would love to speak to you.