A week filled to the brim with all species: Bumpies, Triggers, Bones and GTs. Seven guests joined us on Farquhar this week, with the weather playing its part for most of the week some fantastic catches were had throughout.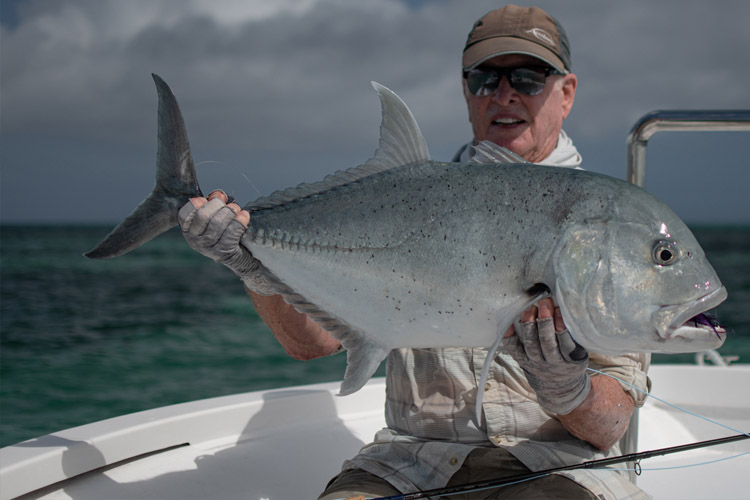 Charles had a great week as he landed three decent GTs as well as a good number of Bonefish. Father and daughter team of Anthony and Sofia also had a great time. It was Sofia's first time saltwater flyfishing and she relished in every opportunity given to her. She ended up landing her first Bonefish, GT and to end the week off with a fantastic Bumphead Parrotfish.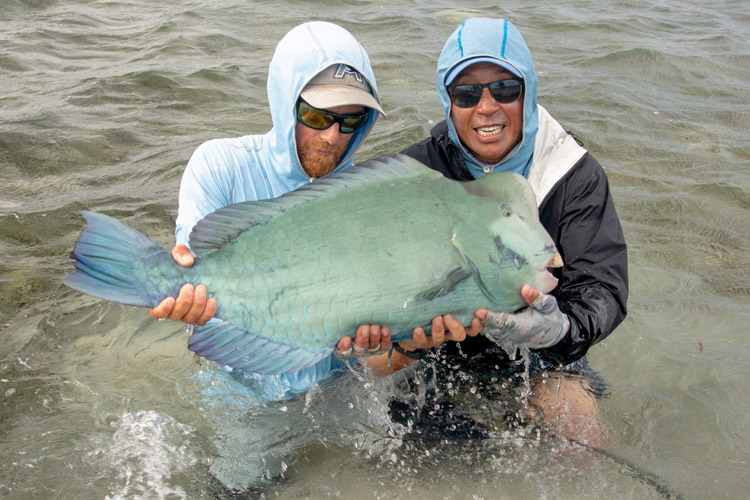 Anthony also racked up the bones and managed two moustache triggerfish. He too, landed a bumpy, making the two of them with the only bumpies for the week.
Patrick and Isabelle Lanier enjoy their week with multiple bonefish. Patrick with two enormous moustache triggerfish measuring 51 cm each. Sadly, Isabelle hooked and lost her triggerfish.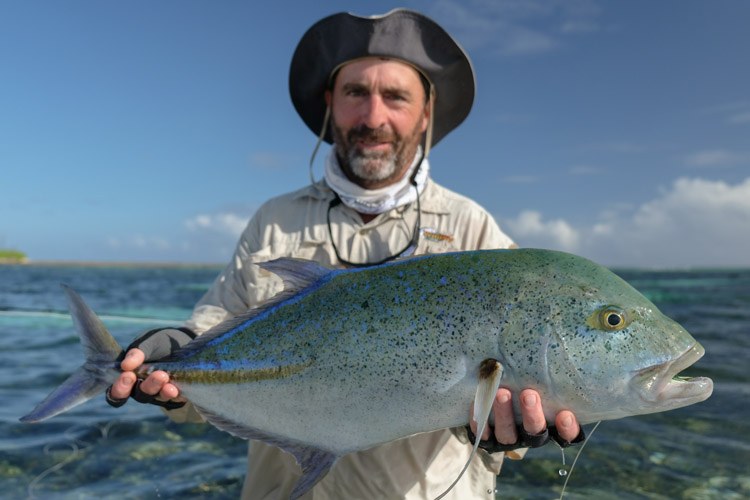 We had the film crew from Wild Fly join us this week, namely Gareth and Grevin. Gareth had an incredible week with four GTs to his name. He also managed a Flats Slam comprising of a Moustache Trigger, Bonefish and GT in one day. Grevin also managed the same Slam on the same day. Sadly, they both lost all their Bumpies that they hooked into throughout the week. Grevin again unfortunately came unbuttoned to a Milkfish on the last day.
Despite the southeasterly wind picking up towards the end of the week, overall, it was a fun filled time with many good stories around the dinner table.
TOTAL CATCH STATS THIS WEEK:
Giant Trevally 12
Bonefish 55
Triggerfish 7
Bumphead Parrotfish 2
Tight lines,
From Alphonse Fishing Co. on Farquhar Atoll
CONTACT US
If you would like to know more about the fantastic fishing opportunities on offer on Farquhar Atoll, you can contact our saltwater fly fishing expert Peter Collingsworth on 01603 407596 or via email at peter@sportquestholidays.com. He would love to speak with you.