Bumphead Parrotfish, 40 kg Dogtooth Tuna, Napoleon Wrasse, Golden Trevally, GTs, Triggers and Bones… This week Farquhar lived up to its true form as diversity of species was the name of the game.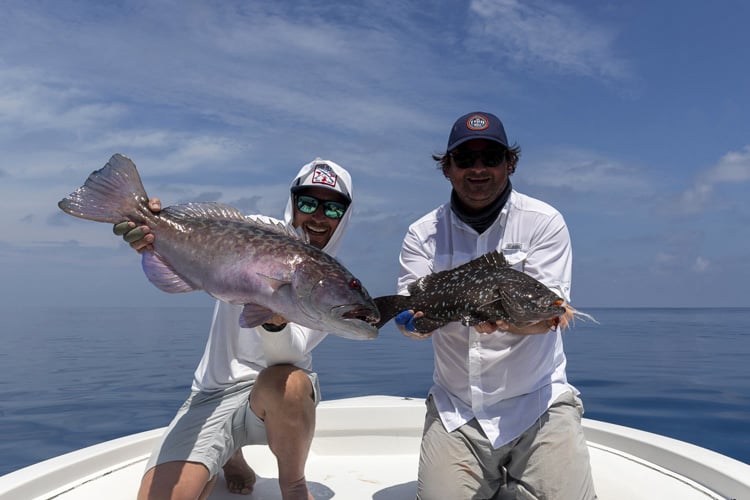 Mark was the Bumphead Parrotfish champion by landing three of these alien like fish throughout the week. The standout day was when himself and his boat partner, Joel landed two Bumpys each all over the one-metre mark in one hour of fishing.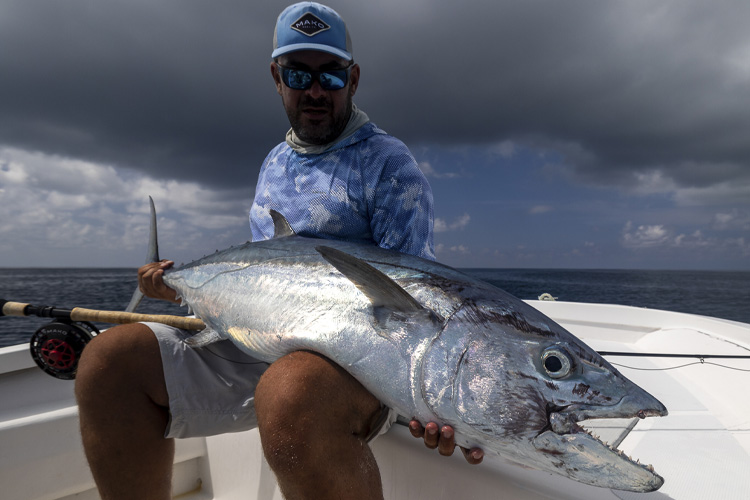 Added to that, Mark also managed a Moustache Triggerfish with Joel also landing the biggest of the week, a 52 cm beast of a Moustache Trigger.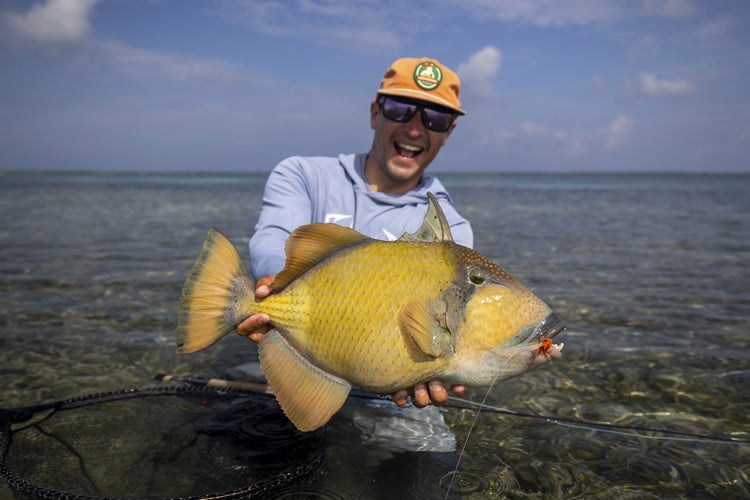 Allen, Earl, Rod and Joe all got stuck into the Bonefish and landed the bulk of the numbers caught this week, Allen added one GT with Joe adding two GTs to their scorecards with Rod managing a Napoleon Wrasse.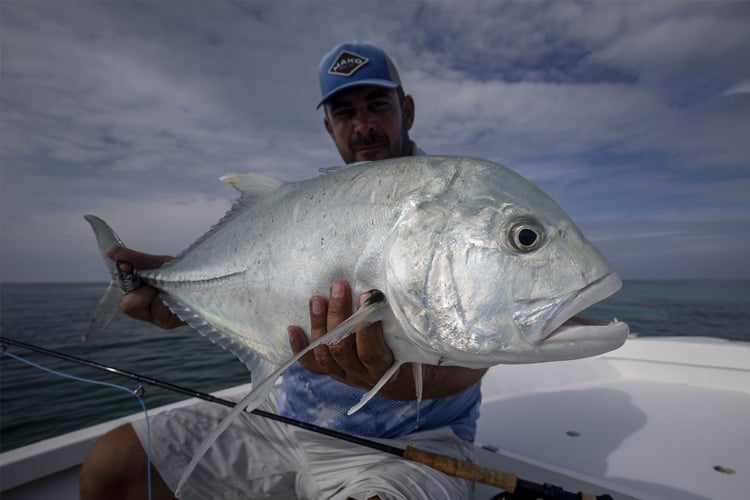 Greg's goal this week was to try and catch a Bumpy and a Napoleon, he managed three Napoleon but sadly lost all four Bumphead Parrotfish that he hooked. His standout fish was his 40 kg Dogtooth Tuna.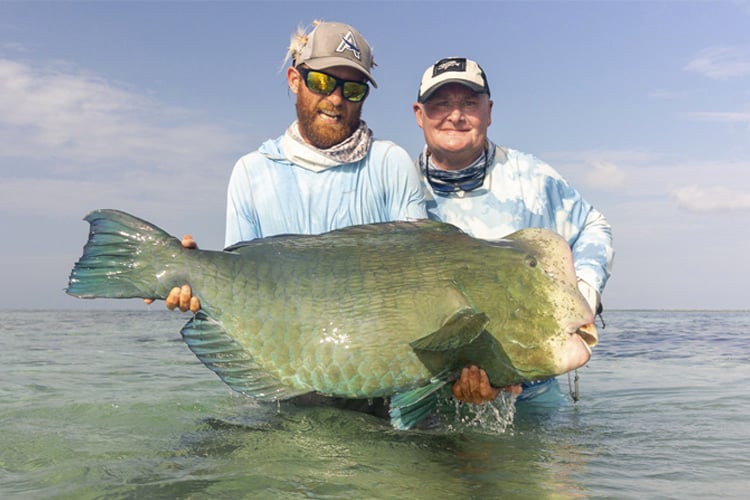 Daniel and Christoph had a great week as they wrapped up a huge amount of different species. Chris's highlight was his 80 cm Golden Trevally.
Tight lines,
From Alphonse Fishing Company on Farquhar Atoll
TOTAL CATCH STATS THIS WEEK:
Giant Trevally 10
Bumphead Parrotfish 5
Triggerfish 3
Bonefish 50
Napoleon Wrasse 5
Golden Trevally 1
Dogtooth Tuna 1
Tight lines,
from the Alphonse Fishing Co. Team on Farquhar
CONTACT US
If you would like to know more about the fantastic fishing opportunities on offer on Farquhar Atoll, you can contact our saltwater fly fishing expert Peter Collingsworth on 01603 407596 or via email at peter@sportquestholidays.com. He would love to speak with you.