Our last week of the Farquhar Atoll 2019 season proved to be a tough one from a weather perspective with heavy rain and strong winds. We experienced big spring tides to start with that progressed to neaps towards the end of the fishing week.
Due to the strong winds we couldn't use our boats for 3 of 6 fishing days this week. Although this was certainly a difficult situation for us as well as our guests, we still managed to make the most of the situation by fishing around the north island of the atoll on foot. In total we managed to land 12 of the 19 GTs hooked this week with 2 of these fish measuring a 100cm plus! The largest was landed by angler Derrick, a monster fish that stretched the measuring tape to 107cm.  It should be mentioned that 6 of our guests managed to land their first ever GTs on the fly which is impressive considering the less than ideal conditions we were dealt with.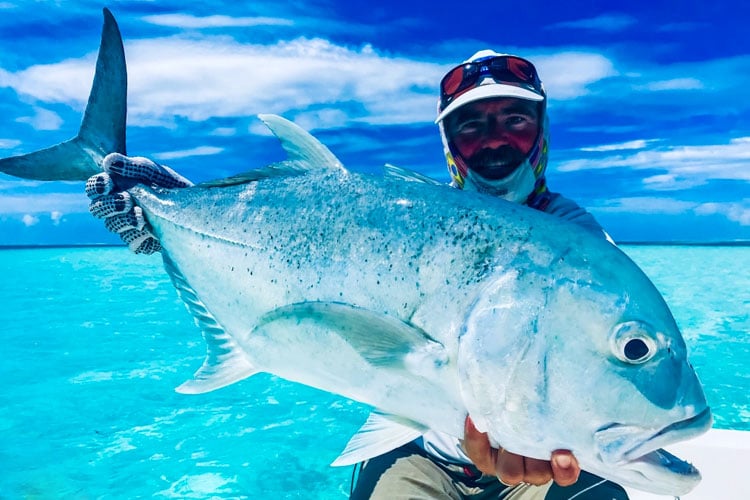 Despite the tough weather conditions, the Triggerfish were still seen on several occasions this week with our guests managing to hook 10 and land 5 in total. On the Bumphead Parrotfish front we were treated to numerous shots at these large tailing fish, however of the 15 hooked we were only able to land 1, the only successful angler being Richard.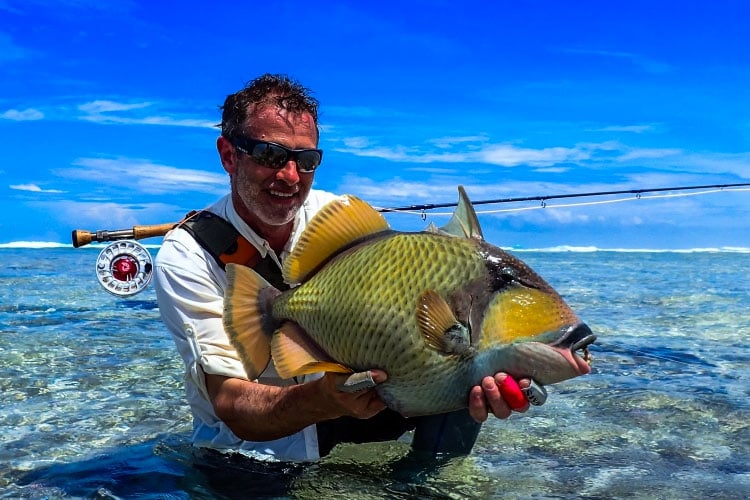 The species fishing was as good as ever on Farquhar with several large Grouper landed. Mike managed to land two special fish, a Bohar Snapper of 80cm and a large Napoleon Wrasse. Angler Giles managed to hook and land a beautiful Island Trevally while the rest of the group enjoyed good catches of Bluefin Trevally.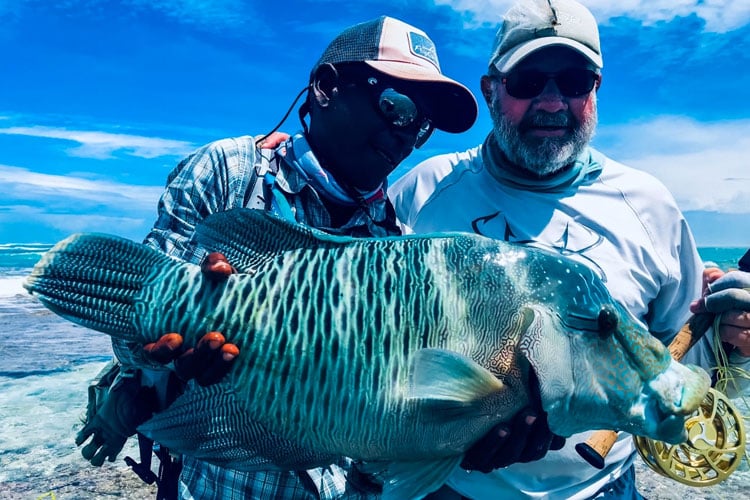 With that we concluded another week and season on the pristine flats of Farquhar Atoll. We look forward to the late 2019 season, till then, tight lines.