When people speak about big game fishing the mind wanders to deep blue seas and hot tropical climates, places where the sun burns bright in the sky and where true monsters of the deep lurk just waiting to smash any tempting bait/lure passed in front of their noses. One such location that offers all this is the Baja peninsula in Mexico, a destination that I was about to visit taking 4 lucky customers on the hosted big game fishing holiday 2019 with me.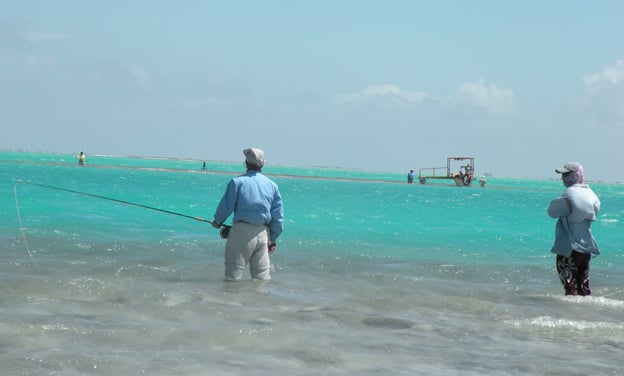 The morning of departure had arrived and 4 excited customers and I were soon settled on our plane heading to Dallas where we would be overnighting before catching our next flight down to Cabo in Mexico. After an evening meal of jumbo burgers washed down with an ice cold beer we got our heads down as we had an early start the next morning. With the alarms going off at 3:30am we were soon on our way back to the airport and in no time at all we were descending into Cabo airport ready for the adventure to begin. With a hassle free passage through the airport we made our way outside to be met by our driver holding our name card and we jumped aboard our air conditioned minibus for the final leg of our journey to the destination of Los Barriles. The drive went very quick and we pulled up outside the hotel Palmas de Cortez after around an hour on the road, the hot Mexican sun beat down on us as we jumped out of the minibus and checked into our rooms, these rooms are very nice and the cool air conditioning made them extremely comfortable. With our first day free it was a case of relaxing by the poolside bar and getting everything ready for the first day of fishing that lay ahead of us.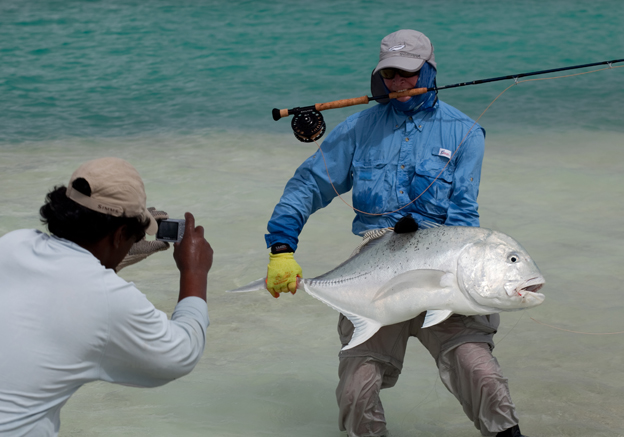 It was an early start for the first day of fishing with our alarms going off at 5am ready to beat the mad rush for breakfast (which is served everyday from 5:30) and then make sure we were on the jetty for 6:15. As long as you are down there around 6:15 you will be one of the first to get your boats ensuring that you will get the freshest bait for your day ahead, otherwise you could be left standing around for a while whilst the early birds get there boats first! For the first day I was to be joining customers Ian and Michael fishing inshore on a Panga boat. We motored away from the hotel and made our way north heading up to an island where we filled up on live Sardines as bait, 15 dollar's worth gets you a good days fishing and we were soon trolling the inshore reefs looking for whatever was lurking in the shallows. It did not take long for the many Needlefish to start hitting the baits with lots of sardines bitten clean in half and many fish screaming off with the baits only to not be hooked, this was about to change though as Michaels drag started to scream as a fish made off with the bait. Whatever was hooked was giving Michael a very good scrap and an airborne display soon gave away the creatures identity and a very large and toothy Needlefish was the culprit. After a great scrap this impressive fish was photographed and released to terrorise the local fish population again. The rest of the day was spent sight fishing for Jack Crevalle and Snappers with a couple of Roosterfish also lost beside the boat. At 4pm the day was over and we met the other 2 customers who were disembarking of their boat and spoke of a day offshore targeting Marlin where they had not had much luck unfortunately, but tomorrow is another day and after a very filling dinner we headed off to bed to recharge the batteries for day 2.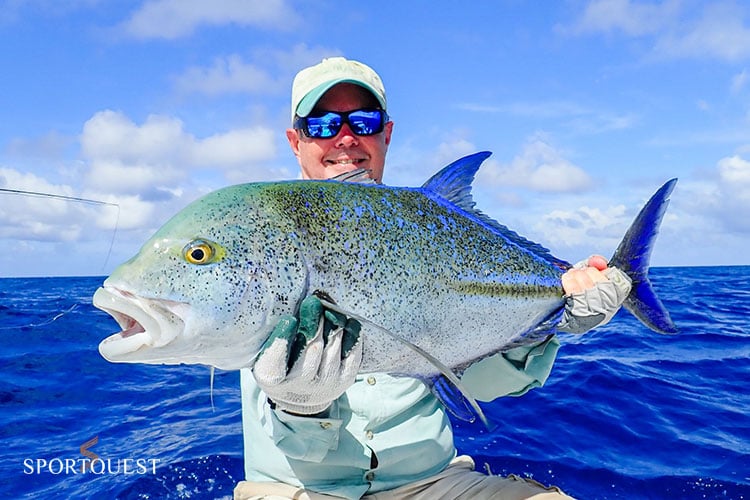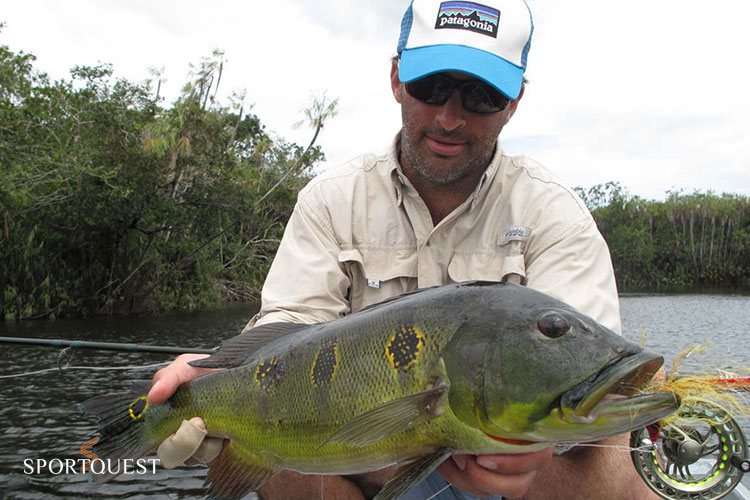 The second day began just like the first with a filling all you can eat breakfast followed by an early start on the boats, today I was riding offshore with customers David and Alan who were spending the whole week on a larger cruiser type boat and were really looking forward to getting stuck into some Striped marlin. We were soon heading South ready to try for some Roosterfish for a short while which proved fruitless so we then headed out trolling the lures hoping for a marlin. It wasn't long before one of the rods bent around out of nowhere, with the reel screaming I could see in the distance the unmistakeable shape of a Marlin breaching, once twice 3 times this fish leapt clear out of the water shaking its head trying to rid itself of the hooks but to no avail. After a great scrap this fish was beside the boat and with the skipper tagging her she was soon released to fight another day, with an estimated weight of 80lb this was a great start for these 2 who were specifically after Marlin. This was it for us for the day and as we arrived back at the docks we met both Ian and Michael who had spent the day inshore again on a Panga and had had a phenomenal day with Michael stating that he "lost count of the number of fish they had caught" with everything from Trigger fish to Roosterfish being caught. That night was spent at the steak house just over the road from the hotel where mammoth Rib eyes and T-bones were consumed by the customers and we all went to bed that night with full belly's ready for day 3.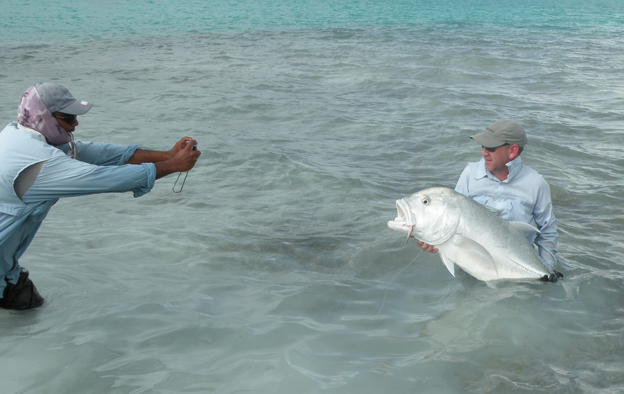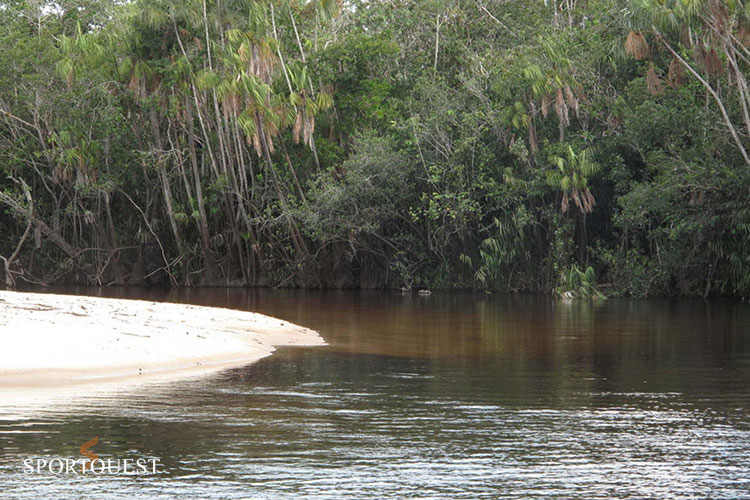 After another hearty breakfast I joined Ian and Michael again but this time we were on an offshore cruiser with Marlin and Tuna on the minds of the customers. We picked up some bait and headed offshore at a rate of knots to see what awaited us, the sun was peaking its head above the horizon and pretty soon we were being bathed in the warmth it provides. There was no fear of being sunburnt on these cruisers though as they all have coverings to keep the anglers in the shade whilst trolling. We headed offshore losing sight of the land which was shrouded in a sea mist and began to work patterns looking for any sign of fish, the chatter on the radio was pretty constant with some very excited voices but we were still fishless. We worked tirelessly until one of the outside rods bent over and started singing loudly, Michael leant into the fish and it was soon apparent this fish had some power, not knowing what it was we all waited in anticipation as we could see a silvery shape rising from the depths and this turned out to be a very powerful and large Jack Crevalle. Once a few pictures had been snapped this stunning fish was returned to fight another day and we carried on with the days fishing but had no more hits unfortunately. Once the day was over we met Alan and Ian at the bar and they had both had a striped Marlin each with another Marlin missed on the raise. We spent the night at the bar enjoying some delicious pizzas before we headed off to get some rest ready for day 4.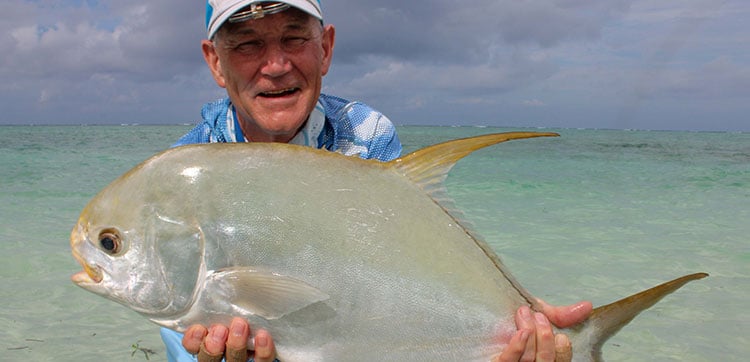 As we headed out on Day 4 it was just me an Ian on the cruiser today and we wanted Tuna first and then we were going to try for Marlin in the afternoon. We headed out around 30 miles where we then came across a massive pod of Dolphins, and where there are Dolphins there are more than likely Tuna underneath. With Dolphins breaching all around us it did not take long for the rods to bend over and we were into some Yellowfin action. The average stamp of these fish being around 15lb they gave great sport on light tackle and within a couple hours we headed off to see if we could find some bigger fish on the trolling tackle. It was mid afternoon before we had a good hit on the rods, with the rod folding over the reel exploded into action but unfortunately there was no hook up this time and whatever it was swan away to fight another day. Pulling up at jetty at the end of the day we grabbed a couple of Tuna and dropped them off at the restaurant for them to prepare for our dinner and what a dinner it turned out to be. Fresh grilled Tuna steaks cooked to our liking with fresh vegetables on a bed of creamy mash, this was definitely a meal that would not be forgotten in a hurry with everybody agreeing that it was delicious and with full belly's we headed off to bed ready for the last days fishing we had ahead of us.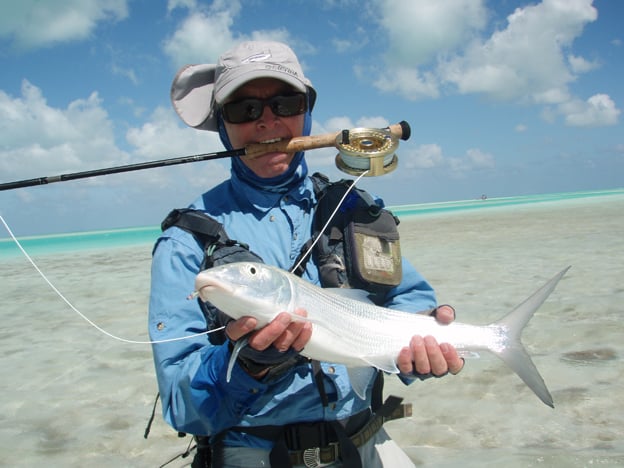 The last days fishing was here and we made our way out onto the Sea of Cortez for the last time, today I was back on Alan and Davids boat and this was going to be another day of chasing Tuna and Marlin. We headed offshore a long way and yet again found the Dolphin pods so started to fish for the Tuna, after a while both Ian and David had caught some Yellowfins and then they decided to get the heavier gear out and try to catch a Marlin or something else of a larger size. Around early afternoon one of the rods whipped round and the reel started to sing, the boat accelerated to get a good hook hold and we were in, David jumped into the fighting chair and after a great scrap a Mah-Mahi of around 45lb was brought aboard the boat for pictures. What a stunning creature it was, this handsome male fish was a bright yellowy gold colour on it flanks and was covered in bright blue speckles all over its body. That was it for the rest of the day, Marlin were caught by other boats but we could not get a raise no matter how much we tried and with that we headed back to the hotel. Ian and Michael were already there and were smiling from ear to ear they took no time at all in telling us all about their day fishing inshore where they had caught some amazing Roosterfish up to 50lb's!! What a day they had both had and a magical end to their holiday. That night we feasted on Mahi-Mahi cooked 3 ways at the restaurant and shared a few beers between us, the customers all agreed this had been an amazing holiday for them with everybody catching some nice fish during the week.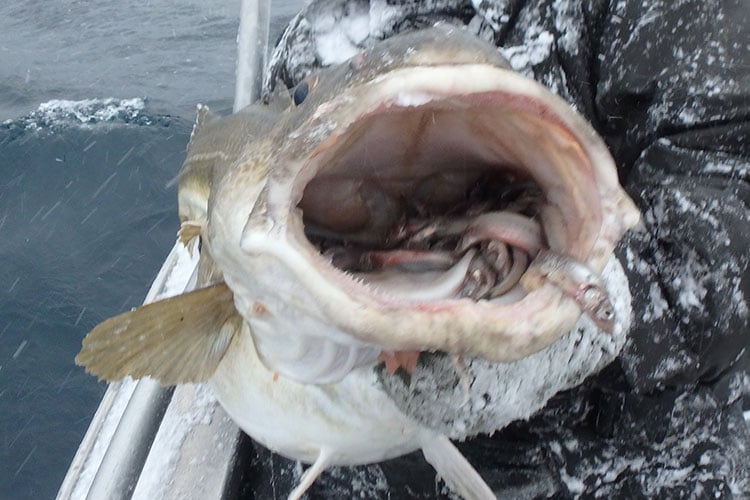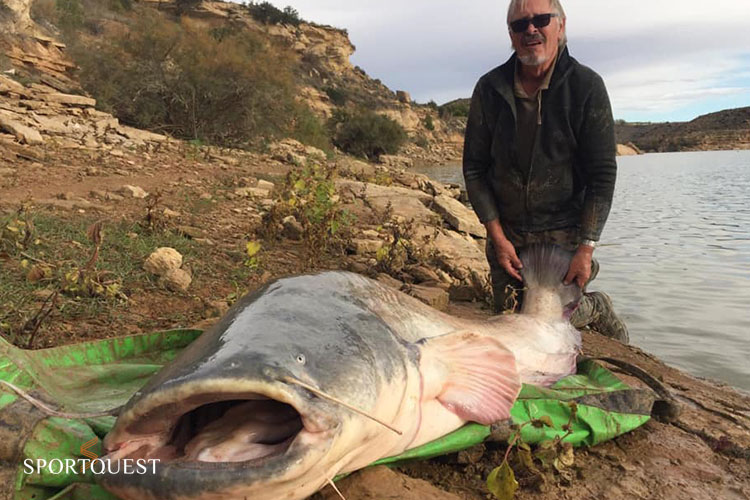 That was it for the hosted 2019 Mexico Big game fishing holiday and the next day at around midday we left the airport to start the journey home. The destination of Palmas de Cortez really is a destination that once visited will make you want to return time and time again and with the next hosted holiday planned for 2020 you need to get your names down quick to ensure you get your space secured at this magical Mexican location. To find our more information about Mexico Big Game fishing why not contact our Sea fishing team in the office by calling 01603 407596.