What an amazing day this was on the hunt for a multitude of species like Peacock Bass and Arapaima. I'll now hand it over to the head guide to break down the day on the water! –
The Omero is back with great fishing!
This brief report was put together last night by our HQ Staff in Montevideo, Uruguay, to alert incoming anglers to the actual conditions they will find on arrival next week in Curicuri in the Omero Lake System north of Manaus. Water levels were dropping as forecasted and fishing popped up on Monday. The Omero Lakes are in our North East Zone which typically enjoys low water this time of year.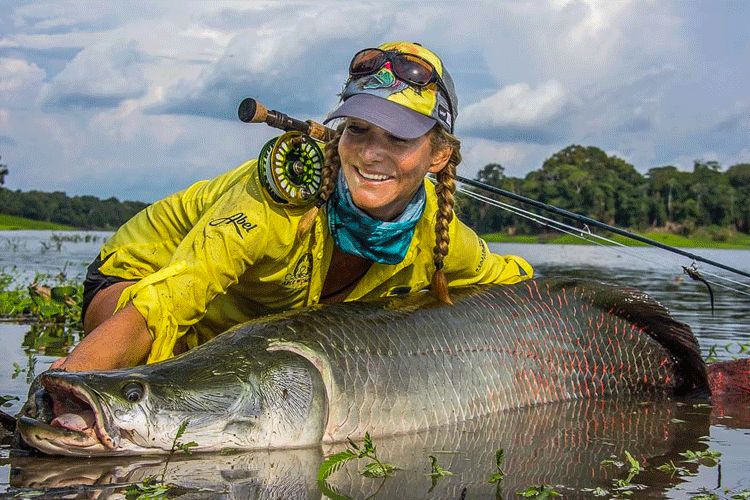 At this writing, the 2 parties of a total of 11 anglers, fishing with party leader Jim and Brian on Fly-In River Trains II and IV had landed 146 fish on Monday, twenty of which weighed more than 10 pounds plus a 17, a 18 and a 19 pounder. Fishing numbers are going up rapidly now day by day as the last water pours out of the jungles and becoming clearer. We mentioned this possibility in our last fishing report, noting that "Omero water levels could go up a bit more due to last week's rainfall, but should then stabilize and fall over the next four to six days." The good news is, water levels will continue this trend and stabilize 2-3 feet below the jungle line as of Thursday, and fishing is expected to be excellent at least for the next two weeks (see water level report below).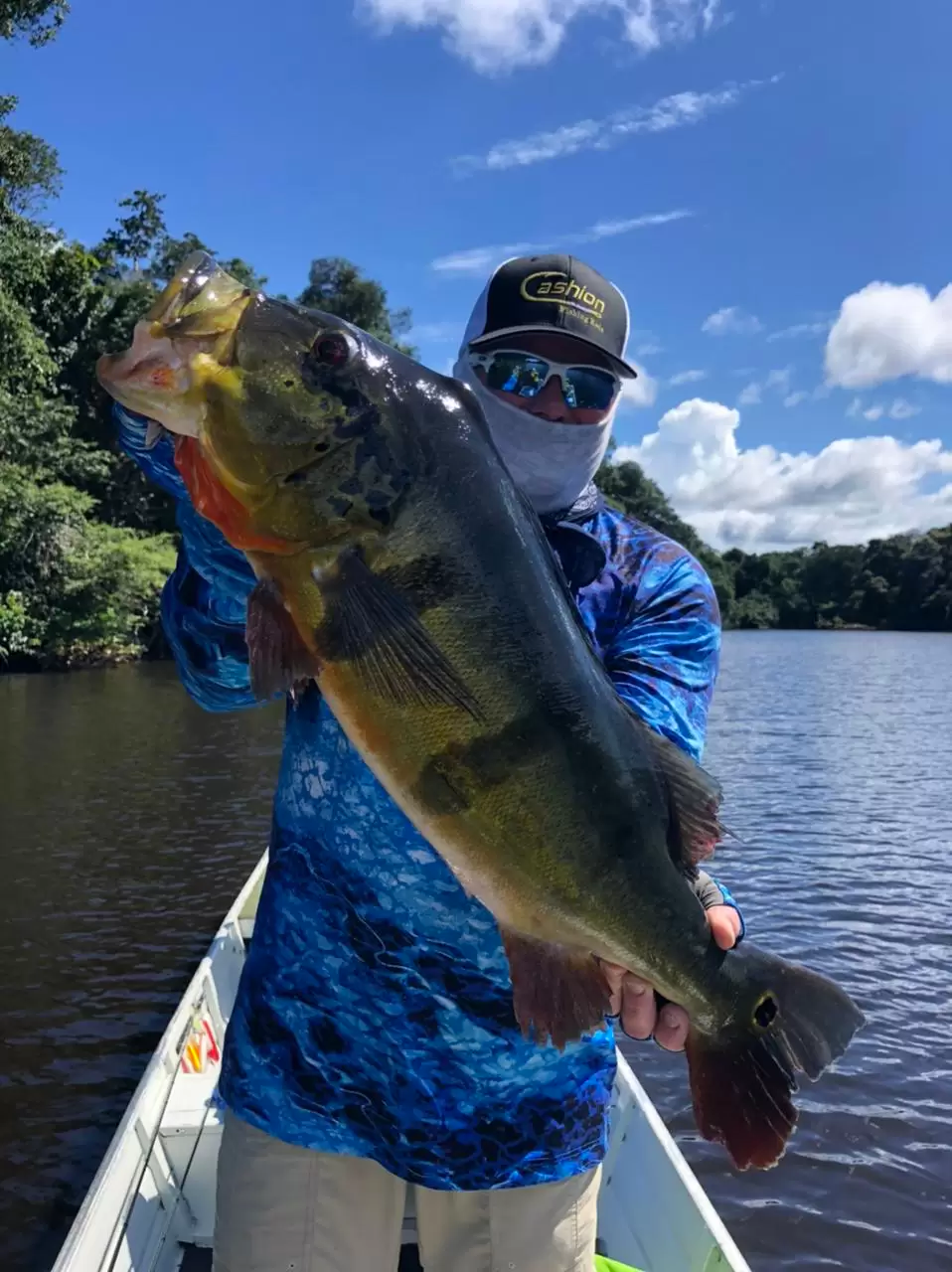 That is not to overlook the fact that the departing party last week managed to catch some fish and had a great time, with a couple of big fish including Arapaima, Aruana, Sardinata, Tambaqui and Apapa (see last week's gallery).
Water Level Report on North East Zone

As we forecasted, fishing last week was still marginal since water levels were still at the-jungle-line on the Omero Lakes. As this is written water levels are ½ foot below the jungle line and lower in some areas. The real good news is, water levels will be excellent, which indicates that our 10-day forecasts for very little rain were very accurate last week. Water levels are expected to continue to drop rapidly on the Omero until Thursday and maintain this level until the end of the season. This is further evidenced in today's 10-day forecasts as compared to last week's (see below).
Today's 10-day accumulated rainfall forecasts are for the towns marked in green. These forecasts have a direct impact on the Omero lakes in North East Zone. The 10-day rainfall below the threshold of 1.8 to 2.0 inches means that water levels will be dropping very fast on the Omero.
Caracarai: 0.65 inches (this town's location can be seen below as "2" in the 3-Month Rain Forecast Map)
Boa Vista: 0.12 inches (idem "3")
Rorainopolis: 0.7 inches (idem "4")
Barcelos: 1.83 inches (idem "5")
Manaus: 3.33 inches. (idem "6")
Note: The Omero Lakes are marked number "1" in the 3-Month Rain Forecast Map
Source: wunderground.com
Last week's 10-day accumulated rainfall forecast:
Caracarai: 1.4 inches
Boa Vista: 0.37 inches
Rorainopolis: 2.05 inches
Barcelos: 4.12 inches
Manaus: 4.37 inches
Source: wunderground.com
Contact us
For more information on our Amazon river basin destination make sure to take a look at our tour page. If you have any questions regarding any of our tours, get in touch with us at 01603 407596 and one of our dedicated professionals will help you with your query.
Tight Lines,
Peter