Now autumn is really here which means northern lights, colder water and fine Halibut fishing. In the guide boat this week we were visited by 2 customers. On the first day of the week, the weather was fine which meant a long journey north to initially focus on fishing for Cod and to try to fool the queen of the sea later in the day.
Once in place, it did not take long for them to find the Cod and during some periods large several metre high shoals were under the boat where the cod were also really biting both SO and Magnus got several great fish between 8-15 kilos plus some really nice Coalfish of almost 10 kilos. Our Danish friends in boats 4 and 6 also got the quantities of Cod and some smaller Halibut that allowed them to swim back home.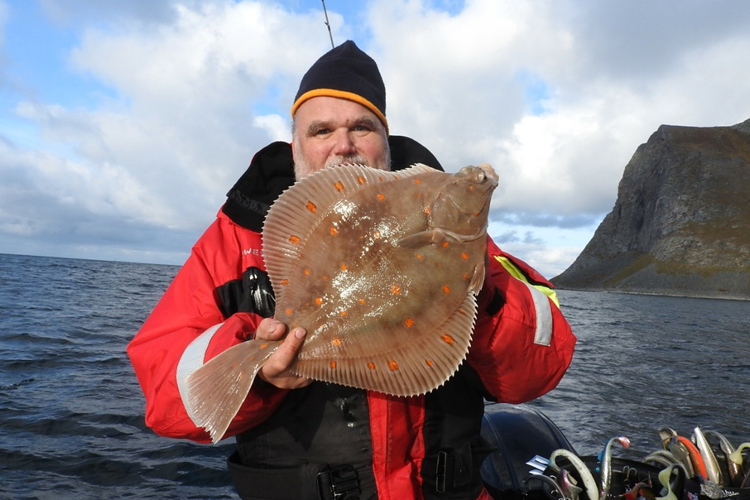 After a while of Cod fishing, the guide boat chose to focus the fishing on Halibut which would prove to be a really good decision. Already in the first operation, Magnus had a really nice contact who took the jig in the middle of the free water and just walked away but who after a rush of about 20 metres but unfortunately it let go. But just a minute after the missed fish it was time again when it pulled really well on the rod and now the fight was on. After some really heavy rushes and a big fight, this big Halibut was finally able to be landed. The fish measured really nice 152cm and it took on a 300g Sandy Andy in the colour Cola which after a few quick pictures obviously had to swim down into the depth again.
The autumn also means that there is a great chance to see the northern lights, which our guests have experienced during the week when we saw the beautiful matchless northern lights.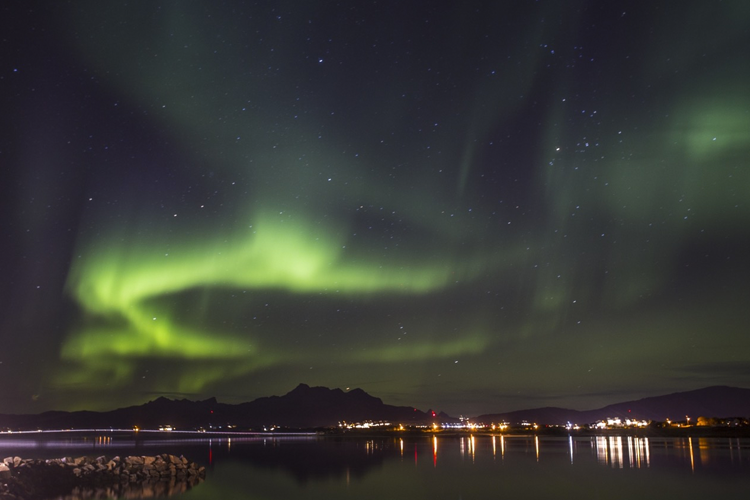 This is the last week of the season here in Nappstraumen and the weather looks pretty good so we hope for continued great fishing during the last days of the season.
Tight lines
Martin & Calle