Our trio of British anglers, Michael, Steven and Paul, who came in via our agent Sportquest Holidays in UK, are back from a short 5-day wandering fishing trip with Nirvana Fishing, on our "North of Nosy Be" course.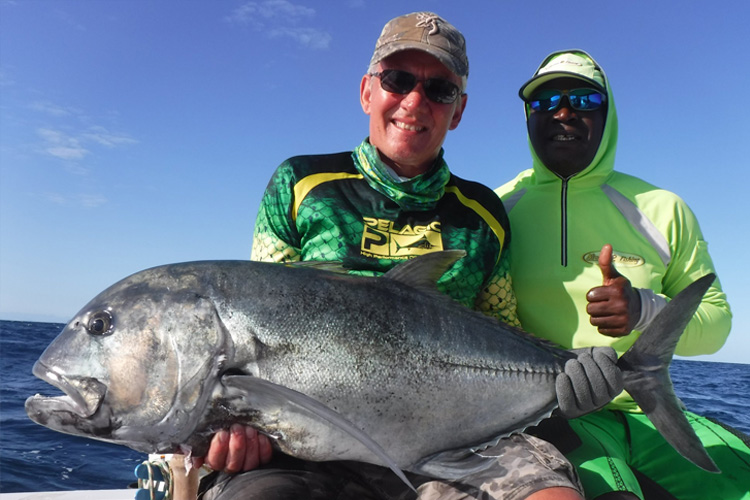 Perfect weather, great activity every day, lots of fish both tossing/popping and jigging, a remarkable variety of species but, only big ones, all the really big ones, including a pair of monster GT's and some lovely doggies, are lost (missed, dropped, broken… )!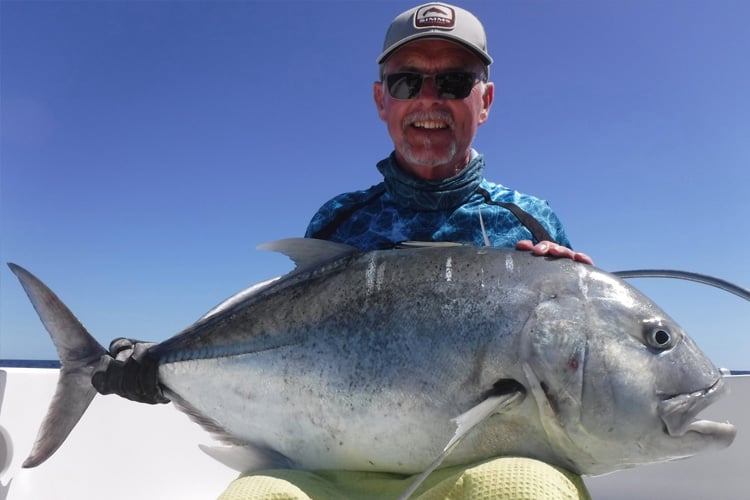 It was nevertheless a trip that was really much appreciated by our travelling anglers and so far their "best in every way".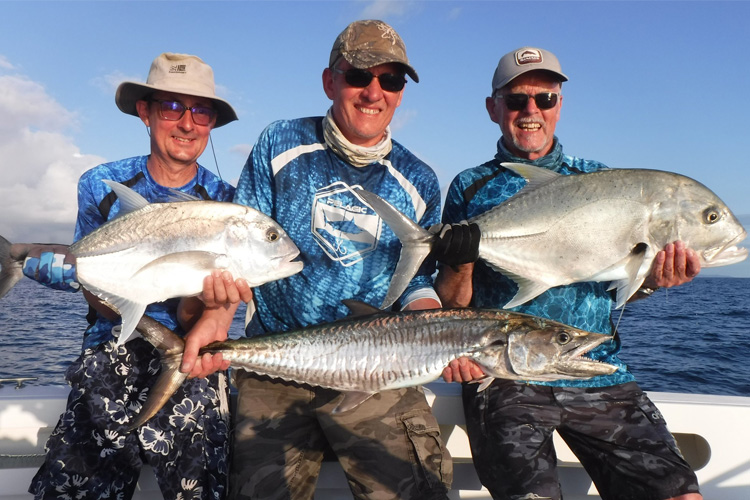 CONTACT US
If you, like many others, have ever dreamt about fishing the prolific waters of North Nosy Be and would like to know more information on how you can join us, you can contact our big game fishing specialist, Paul Stevens, on 01603 407596 or email at paul@sportquestholidays.com.