Our second week of the March – April 2019 Providence season welcomed familiar faces who were all excited to get to the flats and experience the wonders of Providence yet again.
Day 1 – We began the week with an early morning neap high tide, with little water movement experienced the entire day we were able to spend large periods of time on the flats. The fish were seen in good numbers with some decent quality GTs coming to hand; David, who is a first-timer to the Seychelles, hooked 5 GTs but unfortunately lost all of them. Brummy, who has fished with us a few times before, really made the most of his opportunities and managed to land an amazing fish which measured 110cm, well done Brummy! Joern, Tim, Peter and Fred all managed to get one on the board for the day. All in all, a great start to the week and we look forward to what the rest of the week has in store.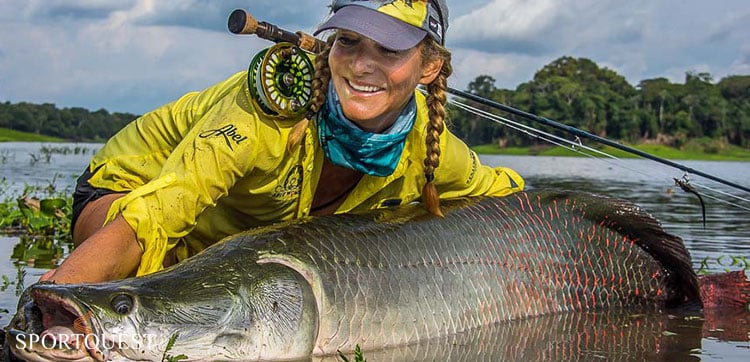 Day 2 – The GTs showed up in good numbers with some great catches coming to hand. Joern managed to land yet another fish over a metre, measuring 102cm. Maria got into the action by fooling a GT that was spotted on the back of a stingray. Peter chipped in with an awesome Yellow Margin Triggerfish.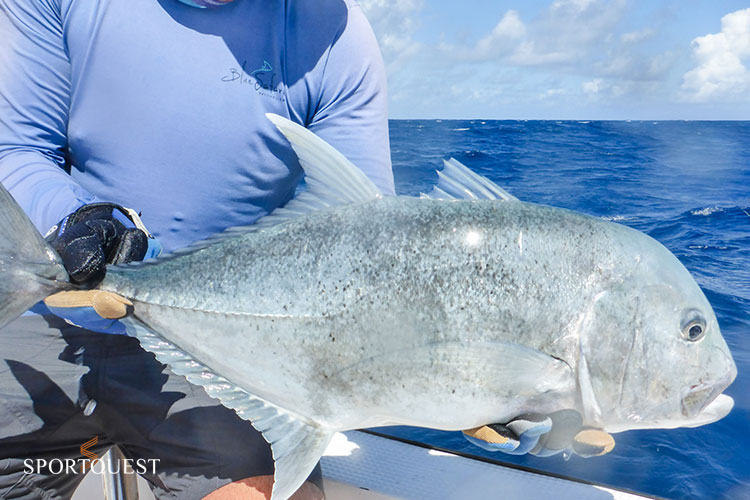 Day 3 – Strong winds and poor light made things a little challenging today but despite the tough conditions our guests made the most of their time on the flats. The Bonefishing proved to be phenomenal with the average size in the range of 6lbs, a special mention for a very special fish that was landed by Fred, a Bonefish of 28,5 inches and roughly 10lbs. A super special catch anywhere in the world, well done Fred! Good numbers of GTs were seen today and considering the less than perfect conditions, good numbers were landed.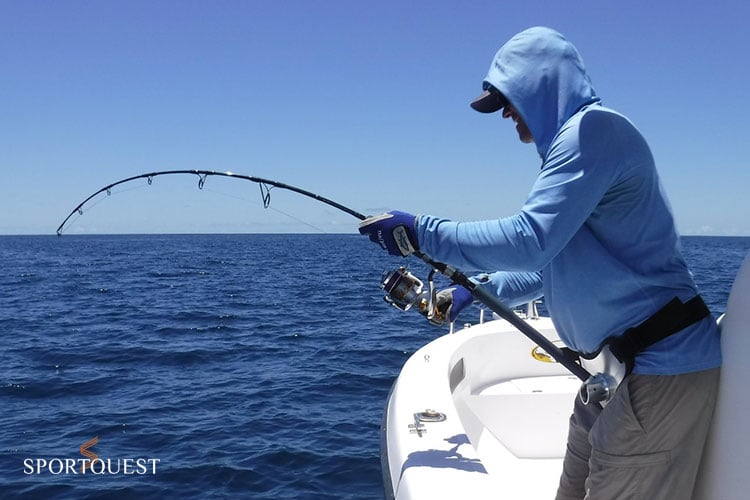 Day 4 – Today turned out to be a very special day for Maria as she finally managed to tick the Holy Grail off her list by landing a beautiful 13lb Indo-Pacific Permit. This fish was hooked from a school of roughly 10 fish as they tailed their way across the flats. One cast, a couple of strips and the rest is history. Well done Maria, a truly special fish!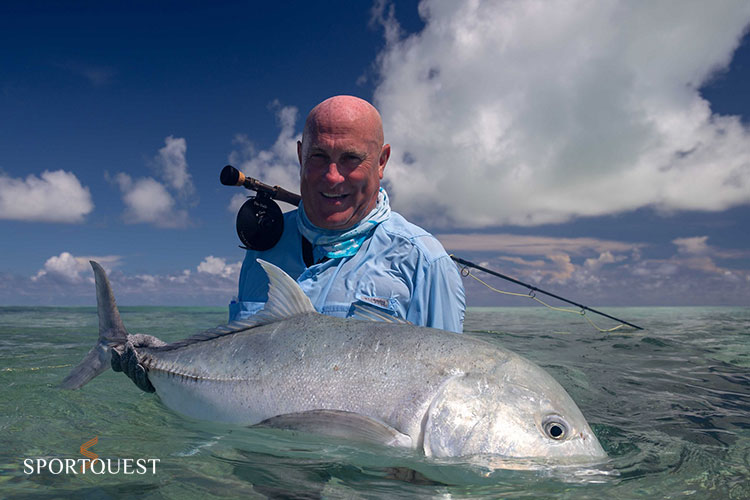 Day 5 – We began day 5 with a slow pushing neap tide and great light. The GTs were everywhere, with fish seen on the turtle grass flats tailing next to stingrays. Peter managed to land yet another 100cm GT, while Jim managed to bag two special fish; one of 90cm and the other coming in at 105cm. All the guests experienced amazing fishing for the day and the sight of big forktails are stuck in our mind as we reminisce on yet another amazing day of fishing. John also managed to land his first Bumphead Parrotfish which is a great achievement, well-done sir. On the blue waterfront, Tim managed to hook and land his first ever Sailfish on the fly, great job Tim!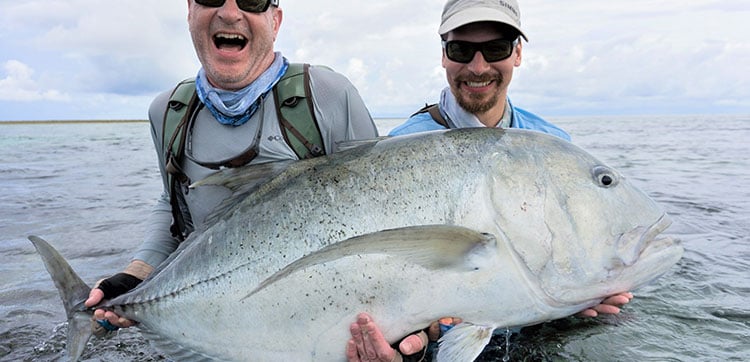 Day 6 – A slightly tougher fishing day today compared to the action that we've experienced over the previous couple of days. That said, a super special fish was landed. A monster 128cm GT landed by Jim, taken in the deep blue; the fish fought hard and took loads of line before eventually accepting defeat. Tim chipped in with his first Moustache Triggerfish that was hooked while happily tailing in skinny water.
Everyone had a great week and we would like to thank all the guests for making it another memorable one out on this amazing atoll. We look forward to fishing with you all again soon. Total count for the week was as follows:
GTs – 65
Bonefish – 18
Triggerfish – 2
Permit – 1
Sailfish – 1
Bumphead Parrotfish – 1
Species – 178