Our 5th week of the season saw us welcome a fresh bunch of faces for their first trip to the atoll with us, including Justin, Ivar, Robert, Brent, Greg, Tyler & Louis.
Week 5 Conditions: High water, tough light and a light south easterly wind. The Bonefishing continues to be on the tricky side. We're dealing with some unusually high water which we believe is one of the major factors influencing it. That said, a couple of really nice fish still came out, with Greg's 12lbs fish a real trophy!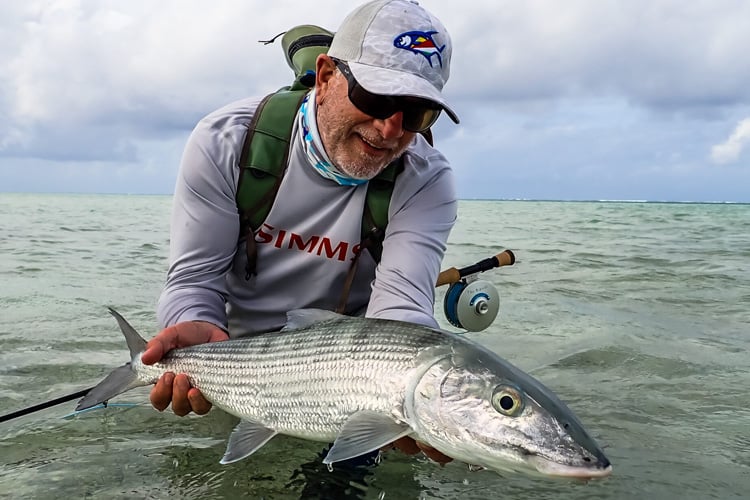 The Permit fishing continues to fire, this week many of our fish coming off the back of a cruising stingray. Not only does this allow for more time when presenting to a fish, the permit generally seems more aggressive to the fly when it appears near to a ray. Justin managed to land a beautiful specimen of 14lbs off the back of a cruising fish, it being one of three fish he landed during a single day.
We also encountered good numbers of Trevally during the week, with multiple fish being hooked. Sadly our hooking to landing ratio was not high, with tackle failure again rearing its ugly head. We had loops popping and fly lines getting wrapped around coral, but thankfully Brent managed to hook and land a trophy GT which stretched the measuring tape to 118cm. Congratulations Brent on a very special fish which to date is the biggest fish of our season so far!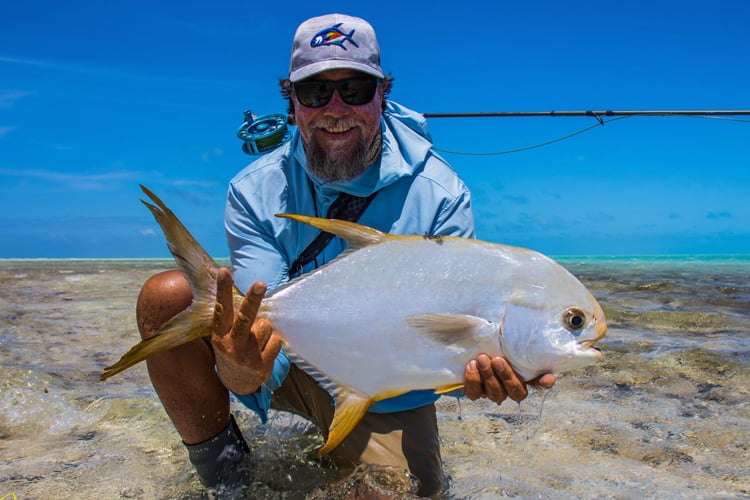 All in all, a great week of fishing despite some challenging conditions.
Bonefish x 74  (2 over 10lbs)
Permit x 12 
Bluefin Trevally x 8  (2 over 80cm)
Golden Trevally x 2
GT's x 4  (1 of over 100 cm)
CONTACT US
If you would like to know more about the fantastic fishing opportunities on offer on St Brandons you can contact our saltwater fly fishing expert Peter Collingsworth on 01603 407596 or via email at peter@sportquestholidays.com.