It was hard to believe but our final week of the 2019 on St Brandon's atoll had sadly arrived. Nonetheless, we had welcomed six very excited fishermen and we went at it full steam ahead, determined to finish off on a high!
The Bonefish fishing was great this week with all the guests managing to land great numbers of fish. We experienced a multitude of scenarios including fishing to them in water so shallow that their dorsal fins and tails were out the water. We fished to them on sand, we fished to them on coral and we fished to them on turtle grass flats. We also found them in huge schools, the sheer size of the grey clouds something one never really get used to! A huge congrats to Nick for landing his 1st ever Bonefish on a fly rod and to Henry For landing the biggest for the week, the fish weighing a very credible 8lbs.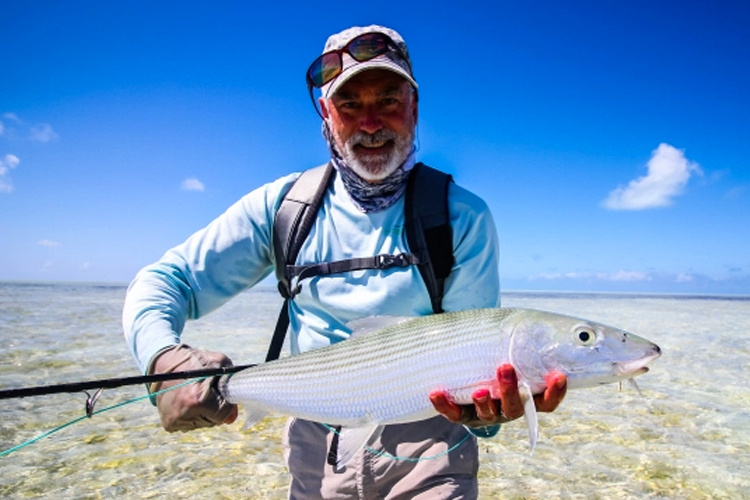 The Permit were a bit scarce this week, sadly with not as many opportunities as we were hoping for, but the guests still managed to get shots and experience the thrill of targeting the ultimate flats quarry. We did manage to hook one during the week, but unfortunately, it seemed we would have to wait until next season to tail a St Brandon Permit.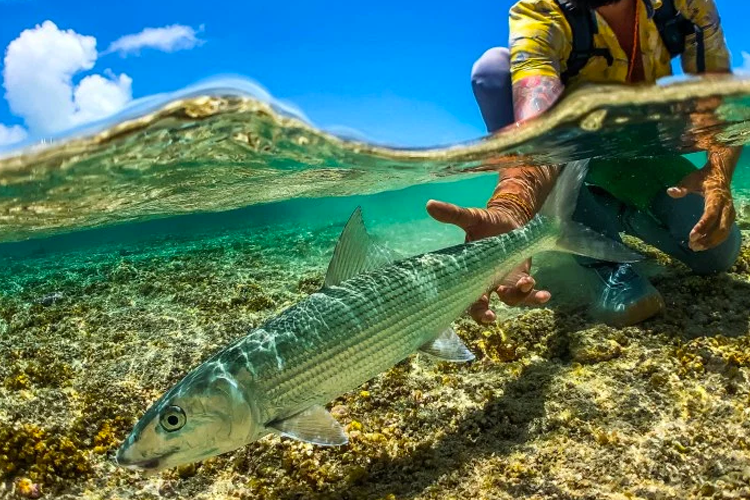 We did however experience some unbelievable Bluefin Trevally action this week, with huge schools of these lightning-fast predators found around the atoll. We fished to them whilst they were smashing large shoals of goatfish as well as to packs of fish which were hugging the backs of Nurse sharks in the surf zones. The guests really enjoyed the frenetic action, with Jamie and Henry managing to land a combined total of 24 in two days, with the fish ranging between 65 – 78cm. Fantastic fishing in anyone's book! Neil also managed to get some great specimens, his 83cm fish the largest for the week and a true trophy! Nick, Warwick and Riaan also capitalized, landing some wonderful fish during the week.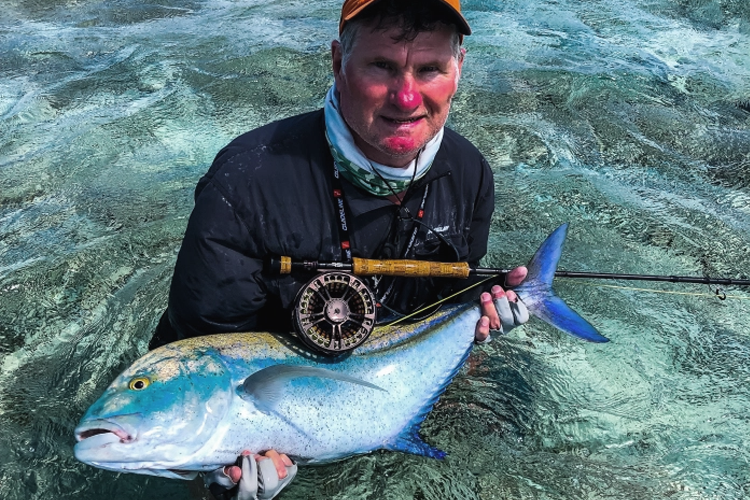 The Giant Trevally were also around in great numbers this week, all the guests managing to have shots at these apex predators. Nick opened our account with a great fish of 90cm. He and Warwick had an incredible day with numerous GT's found feeding in the surf zone, their opportunities coming from free swimmers as well as fish teaming up on the back of Nurse Sharks. They managed to feed and hook a bunch of fish. Out of the chaos, Warwick managed to land 2 for the day with a great fish of 97cm, later topping it with a brute 107cm. He made a well-presented cast with a large baitfish imitation this fish could not resist, the fish charged and engulfed the fly before the tussle began. Congrats Warwick!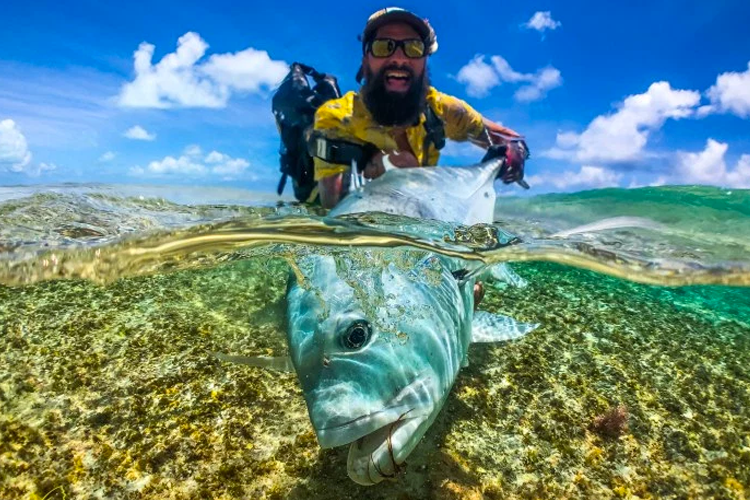 The Golden Trevally fishing too was outstanding this week, with this iconic species tailing aggressively in strong numbers ready to eat a well-presented Crab, Shrimp or Baitfish imitation. Jamie, Neil, Nick and Henry all managed to get these incredible fish to hand, Warwick enjoying some outstanding action, landing 13 in a single day. Well done guys on managing to make the opportunities count on yet another amazing species that this atoll has to offer.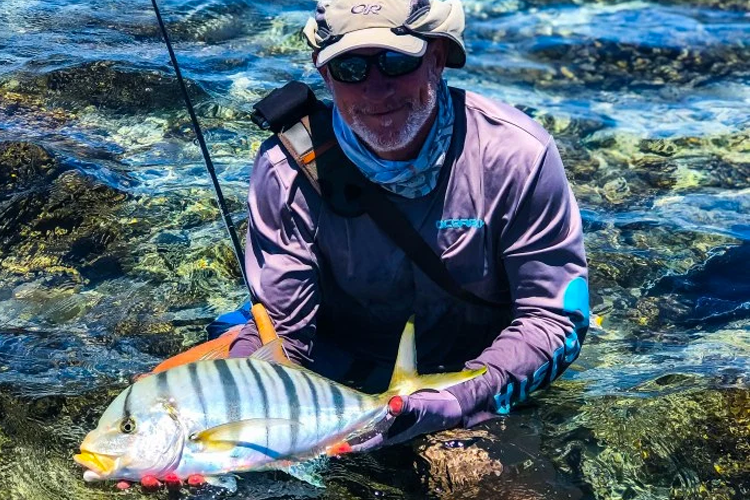 All in all, it was a successful week with some amazing fish caught by all the guests! We were hoping for some more consistent Permit action, but the influx of Trevally sure put a smile on everyone's faces. We would just like to thank you all for the awesome time and we look forward to fishing with you all again soon. This season proved yet again why St Brandon's is a must-see fishery, the ability it has to cater to both novice and expert anglers alike, the hallmark of a truly world-class venue.
Until next season
Tight lines,
Peter