With high levels in the river, a new structure of currents in the wells, and a lot of bait moving, we were expecting a great week and we certainly got it!
This week we were accompanied by a group of three anglers from the US, focused exclusively on Payaras. We had full fishing sessions in search of this species. 
The temperatures this week were between 28° and 34°, descending to a few gradual 24° and 26° at night.
We had mainly sunny days with a few showers in the area.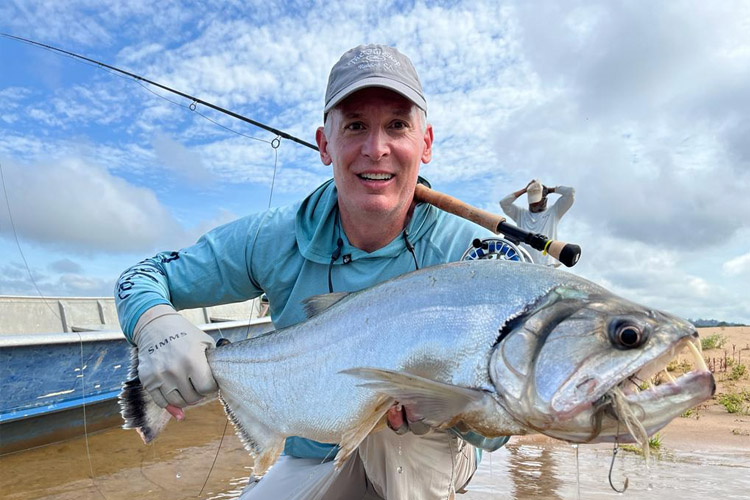 Fishing Stats
Number of Anglers: 3
Payaras: 40
Corvinas: 7
Peacock Bass: 9
Bicudas: 7
Matrinxã: 2
Pacu: 1
Wolf fish: 0
Catfish: 1
This week, we must highlight the incredible number of Payaras captured by just three anglers. Since their first day with us, they had a ton of action, and it really never stopped. Giant Payara, Red Tail Payara and Machete Payara were the target species! Vampires were in a hunting mood and they were incredibly aggressive!
Our good friend Justin also landed a very unusual catch, a "Palmito" Catfish while he was searching for his trophy. He did actually land a personal best as well, 93 cm. of pure power in a pool just around the corner from our lodge !
What a week we just had! Fishing has been amazing, and we look forward to seeing what next week has to bring.