Hosted Saltwater Fishing | Christmas Island  
Overview
As mentioned Christmas Island has something for all anglers and the fishing can be defined in to 2 main types. There's fly fishing to suit both complete beginners right through to more experienced anglers. There is a vast array of species to fish for, including amazing numbers of Bonefish and even novice anglers can easily learn the craft of fly-fishing and catch 10 plus fish a day. For the experienced fly angler the opportunity to cast your fly at large Bonefish also awaits. For anglers keen on the challenge of Trevally, (Giant, Golden, Blue Fin, and Striped) the guides at Christmas Island are highly skilled in their pursuit.
Then there's the offshore fishing, which is either casting large poppers around the reef that protects the island, jigging around some of the large drop-offs or trolling lures for a large list of species such as GT's, Tuna, Wahoo, Sailfish, Sharks, Dorado and many many types of groupers. Whatever types of fishing you enjoy this hosted trip give you all the chance to catch fish of your dreams. The fishing is based from fibreglass boats the best on the island and ONLY 2 customer's pr boat and guide. This means we get you to the fishing quicker, fish both inside and outside the island in the same day & give you more guides attention, which all equals more caught fish for everyone.
For the experienced fly angler the opportunity to cast your fly at large Bonefish also awaits. For anglers keen on the challenge of Trevally, (Giant, Golden, Blue Fin, and Striped) the guides at Christmas Island are highly skilled in their pursuit.
On a previous trip our customer managed to land over 36 GT'S with the biggest touching 106lb all on the fly. For people looking for all round fly action, in the previous hosted trip the group of 10 anglers caught over 800 fish all on the fly.
Make sure you read the related blogs and you can both read and see the pictures from past hosted trips and then you will realise what you are missing.
We have seen other operators in the UK now trying to promote another lodge on the island, please do not confuse the two operations – there is NO comparison. We do not use false economy to try and promote this destination; all our trips are based on 2 anglers per boat EVERY day with one guide. Competitors are offering 4 anglers to one boat with 2 guides, this means that 2 anglers and 1 guide will be dropped off on a flat to fish while the others move to a different area. What if you want to move again (which you need to do), what if someone has had enough or worse gets sick? They also offer areas accessed by 4 wheel drive, these are, unless you want to just chase small Bonefish, second rate areas. We believe, what is the point travelling around the world and then trying to save a few pounds, when it will effectively half your efficiency while fishing?
Alternatively why not view all our saltwater fly fishing destination Click Here
Accommodation
Our accommodation is very comfortable: there are currently 10 air-conditioned rooms with two single beds each. A queen size bed is available in one room. There are en-suite bathrooms with hot water available. There is an outside area to sit and relax after the day's fishing. Fresh water rinsing facilities are available for yourself and your tackle, and a washing line to let it all hang out!
The rooms are convertible for single and double occupancy. In addition, they also have tables, chairs, 110v and 240v outlet power plugs, portable drawers and wardrobe racks. A thatch-roofed local maneaba, situated in the back of the main facility, serves as the bar and dining lounge for meals and entertainment, luau and afternoon drinks.
The food is good and ample: the evening meal will consist of mostly fish (NOT BONEFISH, but tuna, wahoo or sweetlip) with plenty of vegetables and salad. Meat is also served regularly: chicken, pork and beef are flown in from Hawaii… Lobster can be a special treat! Lunch is gourmet sandwiches, packed in ice in the ice chest or cooler box on board the boat. There is plenty of icy cold water there too. Breakfast is a large cooked American style meal. A small plate of pre-dinner canapés are served soon after you arrive back from fishing in the evenings. Sashimi is often served here.
Soft drinks and beer can be purchased at reasonable rates (an honesty system). For mixers, please, let us know, and we will do our best to obtain these. Tea and coffee is available all the time at the lodge.
Board: Full Board
Rooms: Single & twin rooms
Internet: WiFi (Free)
Laundry: Free
Power: 220 volt
Air Conditioning: In rooms
Meals: In dinning room
Cash Accepted: American dollar
Outrigger Reef Waikiki Beach Resort
This hotel has everything you need for your overnight stays in Hawaii and also makes a great resort for those looking to extend your holiday with additional days in Hawaii.
TripAdvisor reviewers rate Outrigger Reef Waikiki Beach Resort among the top 10 hotels in Honolulu. Why? No resort fees. Stunning ocean views from an amazing location on Waikiki Beach. Fresh catch prepared with a Diamond Head view at the Ocean House Restaurant. Dine on grill-your-own steaks at the beachfront Shore Bird and sip a refreshing Mai Tai by the pool. Enjoy a Hawaiian-style jam at KaniKa Pila Grille every night and learn to play the ukulele with our daily cultural activities.
Outrigger Reef Waikiki Beach Resort's 635 beautifully appointed rooms and suites welcome you with air-conditioned comfort, Wi-Fi and cable Internet access, direct-dial telephone/voice mail, and 32″ LCD TV. Choose premium oceanfront or ocean view rooms.
Board: Room only
Rooms: Single, twin & doubles
Telephone: In room
Internet: WiFi
Laundry: Chargeable
Power: 110 volt
Air Conditioning: Throughout hotel
Meals: Onsite restaurant
Alcohol: Hotel bar
Shop: Gift shops
Cards Accepted: Credit & debit
Cash Accepted: US Dollar
Species Information
Bonefish
Season: All year
Peak: October to February
Weight: 1LB to 13LB
Average Weight: 3LB

Bluefin Trevally
Season: All year
Peak: October to February
Weight: 1LB to 40LB
Average Weight: 8LB

Giant Trevally
Season: All year
Peak: August to February
Weight: 5LB to 140LB
Average Weight: 37LB

Triggerfish
Season: All year
Peak: August to February
Weight: 1LB to 30LB
Average Weight: 3LB

Milkfish
Season: All year
Peak: November to December
Weight: 5LB to 30LB
Average Weight: 7LB

Suggested Itinerary
The below itinerary is a set itinerary due to flights from Hawaii to Christmas Island only being available once a week. However, you can extend your stay in either Hawaii or LA if required, as there are flights going from/to the UK – LA everyday, as well as flights from/to LA – Hawaii everyday.
DAY 1: (Sunday)
Depart UK (alternative routes available)
Arrive Los Angeles
Depart Los Angeles
Arrive Honolulu
On arrival transfer to your Hawaii Hotel by taxi.
Overnight Accommodation: Hawaii Hotel (Twin Rooms) R/O
DAY 2: (Monday) 
Free day to relax and explore
Overnight Accommodation: Hawaii Hotel (Twin Rooms) R/O
DAY 3: (Tuesday) 
After breakfast catch a taxi to the airport.
Depart Honolulu
DAY 4: (Wednesday) 
Arrive Christmas Island (Note: this is only a 3 hour flight from Honolulu, but you cross the International Date Line).
Overnight Accommodation: Christmas Island Lodge (Twin Rooms) F/B
DAY 5: (Thursday) Fishing Day. 
In the morning leave for a full days fishing with guides. Fishing is based on 2 anglers per boat each day.
Overnight Accommodation: Christmas Island Lodge (Twin Rooms) F/B
DAY 6: (Friday) Fishing Day. 
Fishing can be either fly-fishing or popper fishing.
The fishing is so varied, you can do different things each day.
Overnight Accommodation: Christmas Island Lodge (Twin Rooms) F/B
DAY 7: (Saturday) Fishing Day. 
Each day anglers depart via boat for the day's fishing.
Virtually all fishing will be done while wading and entails sight casting to visible fish in shallow water.
Overnight Accommodation: Christmas Island Lodge (Twin Rooms) F/B
DAY 8: (Sunday) Fishing Day. 
Why not spend the day fishing offshore for Tuna and Wahoo.
Overnight Accommodation: Christmas Island Lodge (Twin Rooms) F/B
DAYS 9 & 10: (Monday & Tuesday) Fishing Days. 
You could always spend your last 2 days fishing targeting GT'S.
Overnight Accommodation: Christmas Island Lodge (Twin Rooms) F/B
DAY 11: (Wednesday) 
You will be transferred back to airport for your return flight to Honolulu.
Depart Christmas Island
DAY 10: (Tuesday) (Cross Date Line Back one day)
Arrive Honolulu.
On arrival catch a taxi to your Hawaii Hotel.
Overnight Accommodation: Hawaii Hotel (Twin Rooms) R/O
DAY 11: (Wednesday) 
Free time to relax or explore.
Depart Honolulu
Arrive Los Angeles
Depart Los Angeles
DAY 12: (Thursday) 
Arrive UK
Dates & Prices
Dates & prices are best viewed in landscape.
You can scroll the table left and right to view prices and availability.
Start Date
End Date
Days
Nights
Fishing
Angler
Non-Angler
Availability
11/11/2018
22/11/2018
12
11
6

£

5,566
On Request

Hosted
Price Match Promise
We are so confident that our packaged prices are the best available and offer great value for money.
If, however, you find an identical holiday available with any other fully bonded Tour Operator at a lower price, we will match that price.
Price Notes
Prices are based on two adults sharing transfers, fishing and accommodation (unless otherwise stated) and are correct at the time of going to press. Subject to time of year or date and currency fluctuations, these prices may fluctuate slightly due to flight price increases or fuel surcharge.
ATOL
Holidays or flights booked with Sportquest Holidays Limited are protected by the Civil Aviation Authority by our ATOL bond (Number 6371). ATOL protects you from losing your money or being stranded abroad. It does this by carrying out financial checks on the firms it licenses and requiring a guarantee, called a bond.
Price Supplements
N/A
Still need some inspiration
Why not enjoy browsing our destinations in the comfort of your own home.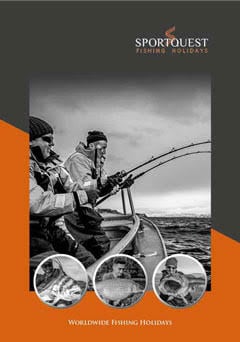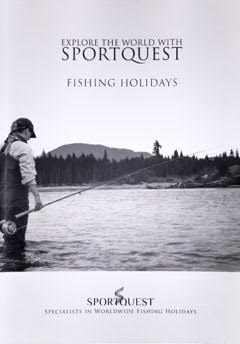 Request a free brochure
What's Included & Excluded
Included
All international flights
Internal flight Hawaii to Christmas Island
Transfers to and from Lodge
Transfers in Hawaii
All accommodation in Hawaii
All accommodation Christmas Island
All meals at Lodge
6 days fishing
Excluded
Personal holiday insurance
Meals at Hawaii Hotels or bar expenses
Tourist Accommodation Tax in Hawaii
Drinks Christmas Island
Tips for guides and all camp staff
Fishing license
Options
Flight upgrades
2 week stay Christmas Island
Additional one to one guiding
Additional nights in Los Angeles
Additional nights in Hawaii
Tour Notes
Visa
A machine-readable passport with at least 6 months before expiry, no visa for UK citizens required.
Note: Because your flight will involve traveling into the USA, you will be required to complete an Visa waver programme (VWP); you are required before travel to complete an Electronic System Travel Authorisation (ESTA) online, which is compulsory for all USA Visa Waiver Programme (VWP) travellers before boarding an air or sea carrier to the USA.
Medical Requirements
Yellow Fever, Cholera, Malaria and Typhoid
Please Note
All details of visa and medical requirements are correct at time of press however please check these requirements for changes.
Departure tax
There is no Departure Tax to pay when leaving Christmas Island.
Flight Route & Flight Time
UK – Los Angeles (approx 11hrs). Los Angeles – Honolulu (approx 6 hrs). Honolulu – Christmas Island (approx 4 hrs)
Baggage Allowance
Your actual allowance is based on both which airline you are flying with and also what class of seat you are travelling in. Normally in economy it is 1 checked bag, Premium Economy 2 checked bags, Business / First 3 checked bags. In addition to your checked bags you are also allowed 1 cabin bag and either 1 laptop bag or ladies handbag. The actual size and weight limit for bags is dependent on the airline. We therefore recommend that once your flights are booked you check on the airlines website for the up to date allowances.
If your itinerary includes private light aircraft or helicopter flights we will advise you on your baggage and weight allowance.
Transfer Time
Honolulu airport – Hawaiian Hotel (approx 30 mins) Christmas Island airport – Resort (approx 30 mins)
Tour Reviews
Sportquest Holidays is proud to be different, and one way we stand out from the crowd is our tried and trusted information we provide our customers. This information is not just provided on our own personal experiences but also REAL CUSTOMER reviews.
We are the only fishing & shooting tour operator to operate our own review system whereby customers can review both the packaged holiday and also how we performed on each destination.
How This Destination Performed
How We Performed On This Destination
How Our Customer Feedback Works
See how our customer feedback works and our latest customer reveiws.
Read More
Write a Review
Have you ever visited this destination? Why not write a review and let everyone know how you rated their services?
Write a Review
Peter says:
Overall Rating:
All the tips + hints in your pre - trip information were really useful and helped make the trip much better than going blind.
I caught my personal best Bonefish, I also had Trigger fish, Bluefin Trevally & the highlight of the holiday a Milkfish of 13 lbs from the fits.
I had many chances at GT's which were very close to being captured, but that is what makes fishing, fishing. I would return anytime to complete the unfinished business. A truly remarkable place.
Peter (Sportquest Holidays) says:

Peter

It was great chatting to you and wow congrats on the Milkfish, they are amazing ant they......

So glad you had a great trip and thanks for your kind words about Sportquest Holidays.

I look forward in getting you on one of the trips that I host soon.

Regards Peter
Robert says:
Overall Rating:
I thought the pre - trip information was very good, although the guidance on GT flies to take did not tally with the guides preferences, i.e. GT mullet flies were preferred over poppers / deceivers. There was also limited access to the "back country" our allocated day was Thursday (1st day) &; it was not made clear to us that this was prime GT fishing area.
The layover in LA on the return journey could have been reduced & the service on the American Airline flights outbound & return was poor for a 5 hour flight.
However, this was the best fly fishing holiday that I have undertaken & the communication with Sportquest has been exceptional.
Peter (Sportquest Holidays) says:

Robert

Thank you so much for your customer feedback as it is very much appreciated.

So glad you enjoyed the trip and very nice to hear that it is the best fly fishing holiday you have ever been on.

I am not sure what the miss communication was going on in relation to going fishing in the back country as you can go any day. If you wish to go the the reserve, this is limited to 2 boats per day for the whole island. However do not believe its the best area for GT's as I have found this not to be the case over the many years.

Also in relation to flies it is typical you get 5 different guides and they all will tell you something different about fly preference, the most important part was you had enough information to make sure you where well prepared for the trip.

Again thanks for you custom and we look forward in helping you again.




Mike says:
Overall Rating:
To say i was bitterly disappointed would be an understatement.
On arrival we were told that a single GT for a week would be a good result and i never saw one (other than Matt's) for the first 5 days and never got to cast at one at all.
The best part was getting back home again!
Peter (Sportquest Holidays) says:

Mike thank you for taking the time to talk to me on the phone. It is obvious that Christmas island is not for you. It is a shame that your fishing buddy lost 2 GT's on the very first day of fishing.

As mentioned GT fishing is not easy and if that is what you really want to do you have to leave all the other fly rods back at the lodge and ONLY look for GT's All the distractions of bonefish and other species are all great fun but take you away from the GT's.

So sorry that you really did not like the trip and hope that you have better luck on the next adventure.

Regards Peter
David says:
Overall Rating:
Had great fun with a great bunch of people & caught plenty of fish, what more could i ask for.
Peter (Sportquest Holidays) says:

David

I think we can safely say that was you covered then on the hosted trip.

It was a pleasure being with you on the first day seeing your face catching your first Bonefish and also your first GT on a fly rod./

Look forward in looking after you again soon

Regards Peter
Nick says:
Overall Rating:
This was my second trip to Christmas Island and following a very successful trip last year I had decided to stay on for an exta week. On the way we had a day of rest in Honolulu and found a very good tackle shop on Pier 38 stocking big game and popping gear. They told us about the excellent GT and big game fishing around Honolulu and next time I intend to stop there for a few days and give it a go.
As it was very windy for the whole trip on Christmas Island and a lot cooler than last year, I decided to concentrate on the deeper water offshore. Popping worked well for the first couple of hours then died. One morning I had 10 takes in the first hour on a Halco Roosta. When the popping died, we switched to trolling. One tip when trolling with the rod in the holder - use a rod with a stout butt and check the drag. My boat partner Ray lost his rod and an expensive reel when the butt snapped behind the reel following a violent take. Anyone going on this trip should take a good stock of Rapala X Rap Magnum 30s. They produced more GTs than everything else put together.
The only slight problem was the sounder on the boat not working and for a lot of the time weren't sure how deep it was. When we hit water less than 30ft, the lure would snag on the bottom. I lost 18 Rapalas through snagging the bottom or being cut off on the coral by big fish. I had squeezed in the barbs on the trebles so that any lost fish would ditch the lure and not starve to death.
My scoresheet for the trip showed 128 fish over 13 days including 41 GTs to about 80lb, a big wahoo weighed at 65lb which gave one hell of a fight, 20 coral trout, 19 Bluefin Trevally to 20lb, 18 Barracudas to 24lb, 12 red snappers, 9 yellowfin tuna, 5 rock cod and 2 black tip reef sharks.
After catching a big sailfish last year and seeing marlin jump, I spent a fair bit of time trolling skirted lures and teasers. I had 6 hits from sailfish but they weren't opening their mouths and taking it properly. I hooked one, which came off after running about 50 yards. The guides told me most of the sailfish caught are hooked in the gill cover. I had rigged up my lures with marlin strength hooks and would probably have done better with smaller, finer wire hooks.
On the last night we were treated to a banquet with a roast pig and entertainment from a sexy dancing girl in a grass skirt and singing from the guides and lodge staff. Just like last year, I didn't want to leave and it doesn't matter how long you stay on Christmas Island, it isn't long enough.
Peter (Sportquest Holidays) says:

Wow Nick thanks for the great feedback and good comments plus recommendations. It was a pleasure being with you all the first week we all had some laughs and good fishing.

Shame the weather was cooler than normal but thats fishing for you.

Look forward in sorting out the next trip and destination with you soon.

Regards

Peter
David says:
Overall Rating:
ONE OF THE BEST HOLIDAY FISHING TRIPS EVER.
FOOD ACCOMODATION FISH MOST IMPORTANT THE TRAVEL ITINERY WAS PERFECT
MANY THANKS
DAVID
Peter (Sportquest Holidays) says:

David

It was great to finally catch up on the telephone after our trip. Have a good holiday with the wife and lets talk when you get home about getting you away with me again
Chris says:
Overall Rating:
Although I had been saltwater fly fishing before, this trip produced three "firsts" for me - 1st Bonefish and 1st G/T and 1st Trigger caught on the fly!
I spent almost all the time in the lagoon fascinated by the quantity and general size of the fish and caught numerous of each species.
This is one of the best destinations in the world for sight fishing - I was even beginning to spot my own ghost of the flats in the last couple of days.
The flights are arduous but the fishing is worth the wait and the jet lag on return.
My advice would be to break up the flights a little by additional overnights if you have the time.
Those that did on our trip seemed to benefit ( or maybe they were a bit younger)
Peter (Sportquest Holidays) says:

Chris

Thank you for the feedback its much appreciated by everyone. I am glad you had such a great trip as it was a pleasure to get a few days fishing with you. You certainly got in to the Bonefish as I think you end up with over 60 Bonefish for the week and you did not even fish for them everyday.

Congratulations also on the GT and Triggerfish, they certainly are great species to take on the fly.

Yes the flights are a little long but as you said the fishing makes up for it and after all the best fishing is always in the most remotest places.

Next year I am travelling out 1 day early to have more time to adjust from the flights, some of the customers have already decided to do the same. Hope to see you again soon and also to get to fish with you.

Kind Regards Peter
Richard says:
Overall Rating:
The best part was catching a GT on a fly rod.The trip exceeded my expectations , nothing was a
disappointment although the popping method was tiring. One thing I would do if I returned was to take more
Rapala lures and less poppers.I would say that. this is the best saltwater fishing I have ever experienced..
The lodge staff were very polite and attentive and the meals were as good if not better than some of the top
lodges in Alaska.
The guides were very patient especially when bone fishing when it is easy to make a mess of a perfectly
set up shot!
Peter (Sportquest Holidays) says:

Tony

Thank you for the feedback and congratulations on catching your big GT on the fly, now you can see what a great experience this is.

I am also glad you enjoyed and appreciated the lodge and staff, although basic they do so much for you and nothing is any trouble.

It was a pleasure having you on the group trip and I enjoyed the day we got to fish together. Hopefully we will get to fish again together soon.

Kind Regards Peter

Martin says:
Overall Rating:
Peter was extremely helpful in working on a focused vacation plan for GT popping, and was able to provide the details of the daily schedule, the characteristics of the boats and guides, and what to expect. I was very happy with the attention provided to anglers in terms of daily boat availability, and with the knowledge of the guides and boatmen - key components of making my first trip for GTs a success. The results were amazing with several large GTs landed during the week, double hookups and lots of action on both poppers and stickbaits.
If anything the temptation was to alter the planned fishing program to spend time targeting the tuna, wahoo and saillfish landed by members of the party with simple trolling gear - I plan to return and blend targeting GTs with poppers and stickbaits with some time spent trolling targeting bait balls further offshore. Planning the mix of gear to bring is important.
The trip was what I wanted it to be - uncomplicated logistics (Peter has done the work in advance) and a great fishing experience.
Peter (Sportquest Holidays) says:

Martin

Thank you for the feedback and your kind words as it mean a lot.

It was a real pleasure to meet and have both you and your brother on the trip. It is really nice for me on any of these trips when I have people who just love their fishing and understand that you have to be a thinking angler, for with Christmas Island the more you put in the more you get out of the trip.

It will be a pleasure to have you both back with us again next year and doing some exploring offshore fishing should be a real eye opener.

Until next year tight lines and lets keep in touch.

Regards Peter
Ray says:
Overall Rating:
So many fish... Not enough time....
What an amazing holiday adventure I had on Christmas Island.
Lots of fish caught each day and many different species.
Fly Fishing for bonefish was excellent along with many other species on fly from the flats and the boat.
Great company, fantastic guides & boats, excellent food & accommodation, looked after extremely well.
A fishing holiday to never be forgotten.
Pictures added to Dropbox.
Peter (Sportquest Holidays) says:

Ray

It was great to catch up with you on the phone after the trip. Glad you recovered all ok from the trip.

It was an mazing trip as usual and glad you got to catch so many fish. It was also a pleasure to get to fish with you for a day, even if you did catch all the fish :)

Lets hope you come a join us again next year as I have now set the dates.

Just also wanted to say a huge thank you for your continued custom and support over all these years.

Kind Regards

Peter
Darren says:
Overall Rating:
Well what can I say that hasn't been said before about these trips to Christmas Island?
Yes it does take a wee while to get there and back but man is it worth the time sitting on planes!
I caught 4 new species on this my second trip and a PB GT of around 90lb, catching a fish like that on a popper was something I wanted to do but I was equally proud of my first proper GT on the fly.
There was a few red letter days and they were all for different reasons, such is the diversity of this fishery.
The lodge is very nice and always clean, the staff are always very attentive and serve some very nice food.
The guides are all very good too, how they see some of those fish is beyond me but they do and they love being out on the flats with you. It always helps when you love your job.
The group of guys (and lady) that came together made a great trip and excellent trip!
Peter (Sportquest Holidays) says:

Darren

It was a pleasure to have you with us again and we always enjoy your company on these trips. I can remember coming back that day and seeing your face after you had caught your big GT. Your face was a picture.

I look forward in sharing a trip with you again sometime soon and remember to look after the top secret Milkfish fly that sorted them out. :)

Regards Peter
Nick says:
Overall Rating:
My big passion in life is trotting the globe for some of the biggest and hardest fighting fish on the planet. Many people I have met on my travels have told me the best holiday they ever had was Christmas Island. Therefore early in 2014, I phoned Peter at Sportquest to book a place on one of their trips, but was disappointed to be told that the 2014 trip was fully booked, therefore I booked a place on the November 2015 trip. This would give me over 18 months to get together all the bits and pieces required as there are no tackle shops on the Island.
My bags were packed months before the trip. As it was my first trip, I wanted to take everything I could possibly need, but needed to keep my check in bags at not more than 23kg. With BA World Traveller Plus, you can check in 2 bags of up to 23kg each. Up to 23kg carry-on luggage is allowed but this is not much use as the final leg of the Journey is with Fiji Airlines where carry-on bags are restricted to 7kg and one check in bag of 23kg, therefore there was always going to be an excess baggage charge for the rod tube.
Travelling via the USA, a hard non zip case with a TSA lock is essential so that was over 4kg of my check in allowance gone and I ended up throwing things out to get down to 23kg. I didn't want to risk getting expensive reels damaged or stolen in a lightweight zipper bag that could be opened with a ballpoint.
You need very little clothing in hot countries,but here its so hot you need to cover up to avoid sunburn. The problem is you need something warm to get to and from Heathrow and this becomes a burden when you get there. Wading boots can be worn on the plane to save weight and cameras went in my pockets.
All my clothing went in my carry-on bag, a very lightweight rucksack – zip off trousers, long sleaved fly fishing shirt, buff, polaroids, baseball cap, fish grabbing gloves and one pair of shorts and a t shirt. Although I was well under 7kg and had some extra capacity for tackle, it was all the sort of items that might be stopped by security as they could be used as weapons. Therefore I didn't risk it. Things are now getting ridiculous and if I really wanted to kill someone on the plane, I could do it with my bare hands.
The big day finally came and I drove up to Heathrow Terminal 5 in the early hours. Check in and security went without any hitches and we all met up for breakfast at Huxleys restaurant on the airside. The 11.5 hour flight to LA went smoothly with some good films to watch and a few hours sleep. It was then through immigration, collect the bags to re check in and a short walk to Terminal 4 for the flight to Honolulu. It is vital not to miss the connection to Honolulu as there is only one flight from there to Christmas Island per week and if you miss it, your holiday is over. Those who have visited the USA will know what a pain the queues at immigration and customs can be and I sometimes get the impression that they want you to miss your connection. On arrival at Honolulu, it was a short taxi ride to the Outrigger Reef Hotel on Waikiki Beach where we spent the night.
After breakfast it was back to the airport for the 5 hour flight to Christmas Island with Fiji Airways. There was an excess baggage charge of $100 for the rod tube. We arrived at Cassidy Airport around midday the following day as we crossed the date line. Getting through immigration went smoothly and then there was a desk to buy a fishing license for $50. It was then onto the minibus to the lodge where the rest of the afternoon was spent assembling rods which were stored on racks outside the rooms with hose pipes to wash off the saltwater after each day. As there was an odd number of people on this trip, I was the lucky one to get a single room and didn't have to put up with anyone else's snoring. The rooms are clean and air conditioned with a shower and maid service every day.
Each evening Peter asked us each what we wanted to do the next day and then met up with the head guide to sort out the boat allocations. You can choose between wading the flats or going offshore popping and trolling or switching between methods and with 2 angers per boat, there is usually someone else who wants to do the same, so boat partners are changed most days. The boat allocations for the next day go up on the notice board after dinner.
Breakfast is at 5.30 and the trucks came to take us to the boats at 06.00. I decided to start offshore as I had done a lot of popper fishing before. We soon found that poppers were catching GTs for the first couple of hours, then it went dead. Chucking out big poppers as far as they will go and working them back is very tiring so we were glad to have a rest when we switched to trolling. I hadn't planned to do much trolling, but had brought a few deep diving Rapalas for the wahoo. On the first afternoon I latched into a huge sailfish on the Rapala, which nearly emptied my Ambassadeur 10,000 on its first run, but after that came in fairly easily. It was hauled onto the boat for a photo before releasing and we estimated it to weigh around 150lb. I then latched into a yellowfin tuna, which always fight hard, but near the boat it went off on an unstoppable run. I slowly brought it back and saw that a big shark had grabbed it but let go alongside the boat and I swung in half a tuna. The following day, one of the other chaps latched into a sailfish, but it came off. Over the week, my best GT was estimated at 90lb and on 2 separate days I had 7 GTs.
I fished a couple of afternoons on the flats for bonefish after the tide had brought them in. The guide trimmed down my bonefish flies with a pair of scissors until there was hardly anything left. It was then a case of standing still and waiting for bonefish to swim past, often just roll casting to them about 5 yards away. With many years experience under their belts, the guides are experts at spotting bonefish and often pointed at fish I couldn't see. We were catching bones in very shallow water, less than a foot deep. When hooked they will go off on scorching runs if you let them, but my 10 weight outfit with 20lb fluorocarbon leader didn't give them much of a chance.
Over the week, trolling along the drop off proved to be the most productive method, not only for GTs, but also for barracuda, wahoo, tuna and a few weird species such as coral trout, job fish and goat fish. I also had another tuna bitten in half by a shark. I also saw a marlin jump out vertically one afternoon. With most people after the GTs and bonefish, the big game fishing offshore is untapped. On my next trip I intend to try some shark fishing as well as trolling with a 4 rod spread for the marlin if I can find a boat partner with the same ideas.
I didn't explore the night life on the island as 12 hours out on the water is very tiring and after dinner all I wanted to do was sleep. On the final night there was a party for us with entertainment from a sexy local dancer in a grass skirt and songs sung for us by the lodge staff and guides. They roasted a pig for us that had been freshly killed that day. We had to be up early next morning for a 4.30 am departure for the airport and I was hoping that something would go wrong so that we would miss the flight and have to stay for another week. I escaped the charge for the rod tube on the flight back to Honolulu and didn't have to pay any departure tax.
I agree with those who say it was their best ever holiday and I didn't want to leave. Despite having already blown my holiday budget for 2016, I have booked a place on next year's trip. As an accountant I often point out to some of my more tight fisted clients that life is for enjoying and they can't take their money with them when their time is up, but they can leave their debts behind.
Peter (Sportquest Holidays) says:

Nick

It was a pleasure to meet you after all this time and get to spend some time with you. It was great to sit at dinner each night and see the look on your face as I went round and asked each customer what they had caught each day. I think it would be fair to say you had a great trip. :)

Christmas Island is an amazing place but you also did a great job ensuring that you maximized the time there and also all the fishing opportunities.

I look forward in you joining us again next year and you never know you might be there for two weeks.

Lastly thank you for such a detailed customer feedback, your report contains so much useful information for customers I am sure many will find your customer review very very useful.

Tight lines

Peter
Ian says:
Overall Rating:
Greatly enjoyable trip though the flights were tiring the quality of the fishing the accommodation in fact the entire package made the effort worthwhile. A great trip which I enjoyed every minute.
Peter (Sportquest Holidays) says:

Ian

Thanks for taking the time to complete your customer feedback. In fact it was great after all these years to actually host a trip with both you and Bob along for the ride.

Yes the flights are gruelling but I am glad you agree the fishing more than made up for the long haul.

India next for you guys, and then whats next ? chasing more GT's ?

Talk soon

Regards Peter
Bob says:
Overall Rating:
I enjoyed the fishing although the journey to and from Christmas Island was a nightmare.
The break in Honolulu helped a bit but the flights were gruelling.
We had good catches and the guides were very helpful. The high point for me was the fishing on the offshore reef. We also got plenty bonefish although the average size was on the small side. The catering and laundry service was very good. The beer was extortionate but I suppose that is to be expected given the remoteness of the location.
We were well looked after throughout and the company was excellent.
Peter (Sportquest Holidays) says:

Bob, everyone says the flights are gruelling, however as you now know some of the best fishing in the world tends to be some of the most difficult to get to.

The whole trip and the whole group did seem to like the new lodge and all the facilities on offer. I am sure you will agree the teem took very good care of us all.

Hope to have you on another group trip soon.

Regards Peter
Darren says:
Overall Rating:
A great weeks fishing at a nice lodge which served nice food and is well maintained.
Although I lost a few nice fish I still caught lots of new species. The guides were all very pleasant and patient. It takes a while to get there and back and some may not relish the thought of over 20 hours flying time but it's worth the effort.
Thanks for another great trip with some great people.
Peter (Sportquest Holidays) says:

Darren, thanks for completing the feedback form. It is a long way to go but as everyone has said it is well worth the travel.

You did really well and caught some great fish. I had the pleasure of fishing with you a couple of days and we did have a ball. The first day I remember well with you catching Bonefish after Bonefish, I think you had 20 Bones before we could get you to move forward to look for other fish :)

I am back there again in November so if you fancy another bash and spending more time chasing down the GT's just let me know. Plus I am sure theres a monster Milkfish swimming around with your name on it.

Kind Regards Peter
Peter says:
Overall Rating:
What an amazing place, my first visit and defiantly not my last.
Peter (Sportquest Holidays) says:

Peter, It was a great pleasure in meeting you for the first time, It seems the group all enjoyed themselves. Nice to hear that you would go back. I look forward in arranging things for you and maybe hosting you again soon.

Regards Peter
Kevin says:
Overall Rating:
Great group of people and enjoyed the GT fishing very much.
Peter (Sportquest Holidays) says:

Kevin, it was great to have you with me again, it has been great fun over the years trying to master catching these GT's on the fly. Thanks for all your help and support Peter
Neil says:
Overall Rating:
Just fantastic fishing, lost quite a bit of tackle (just could not stop them) but worth every penny.
Peter (Sportquest Holidays) says:

Neil, thanks for the feedback. Yes a big issue the loss of tackle but a small price to pay for the GT fishing. Glad to have you back for next year.
Paul says:
Overall Rating:
I thought it would be good but not that good, boy don't know if i can fish for anything else ever again.
Peter (Sportquest Holidays) says:

Paul another angler I have truly corrupted... Once you have done the GT's its very hard to not go back or just chase them around the world. Peter
Adrian says:
Overall Rating:
Power, power, power, unbelievable great trip thanks a million.
Peter (Sportquest Holidays) says:

Adrian, I told you thats what its like buddy. Glad to host you and thanks for booking for next year. Remember to eat plenty of shredded wheat Cheers Peter
Andrew says:
Overall Rating:
A long way to travel but worth every penny. Bonefish fishing is easy, but I loved chasing the triggerfish and Bluefin. I hooked 4 gt's but got cut off on them all.
Peter (Sportquest Holidays) says:

Andrew, it was great having you on the trip, I enjoyed your company and next time we will get you to land one of those GT"S. Until then regards Peter
Gary says:
Overall Rating:
Both me and Jodie had a great time fishing on Christmas Island, lots of fish and great company. The food is a little basic and the accommodation is very tired. We also stayed on in Hawaii on the return to see all the outer island which made the whole trip excellent.
Peter (Sportquest Holidays) says:

Gary, thank you for taking the time to comment on your trip, glad that overall you both had a great time and also that the add on around the Hawaiian islands was a real experience. In relation to the accommodation and food, we have now set up a new operation on the island with all new accommodation which is of a higher standard and food that is a lot more acceptable. It was a pleasure hosting you both and so good to see you both fighting GT's. Hope to see you again soon. Regards Peter
Keith says:
Overall Rating:
First week was hosted and had a great time and amazing fishing for GT's and some big Bonefish. However I stayed on for a second week on my own. On the second week without a host the guides less good. Also second week the weather was very intermittent. Overall another great trip to Christmas Island.
Peter (Sportquest Holidays) says:

Keith, It was a pleasure to spend time with you again at our second home on Christmas Island, we both have many fond memories about this destination. How many fly lines did we lose. Look forward to the next time Regards Peter