Overview
Thailand is an amazing place and with all the different species of fish that live there, we thought it was time to offer them to you. We have access to the one and only Predator Lake, which offers anglers the chance to do battle with such a fish as Arapaima and the famous Redtail Catfish that grow to gigantic sizes. This is truly the way to see Thailand.
For those of you who have not yet heard about this lake, it is located 2 hours drive from Bangkok. The water is around 5 acres with grass banks all round, which offers awesome fishing for numerous Thai native and non-native predator species, either by lure or fly fishing. A big population of Arapaima up to 180 kg inhabits the lake.
As your holiday starts and ends in Bangkok, we have included your first and last day fishing for Giant Catfish at Bung Sam Lan Lake, which is a great way to start and end your stay. The Mekong Giant Catfish in Bung Sam Lan originates from The Mekong River, hence, the name. They are known as the real giants of the Catfish world.
On the complex there is a central covered area, which provides a welcome break from the sun and is where you can purchase cold drinks and food. This lake is strictly open for lure and fly-fishing only, as generally live or dead bait fishing is prohibited. However, we have made a special exclusive agreement with the lake's owner, so if you fancy a change, starting 2.00 PM to 7.30 PM, our clients are allowed to fish free lining or bottom fishing using live or dead bait.
To view all our freshwater destinations Click Here
Accommodation
The Citichic Hotel is located in the heart of Bangkok's downtown area and benefits from all the amenities that you would need such as major banks, shopping centres, embassies and the very popular entertainment areas. From this hotel you can access all the major road ways and the ultra modern sky train, which is linked to the underground to make getting around this wonderfully colourful city.
The Citichich hotel has been designed in such a way, that it tickles all your senses from the modern décor to the lush comfortable rooms. All furnishes are to a very high standard, but still remaining very contemporary.
This hotel prides itself on making their guests stay as enjoyable as possible and as easy as possible. With their ultra modern entertainment packages in each room, where you have a large LCD Tv and high speed WIFI, you can stay in touch with the outside world.
Whilst on your stay at this luxury hotel, why not try out their rooftop swimming pool, where you will get stunning views of Bangkok's skyline, whilst sipping a cocktail or two or simply enjoying one of the chefs specialties.
Board: Bed & breakfast
Rooms: Single and double rooms
Telephone: In room
Internet: Free WiFi
Laundry: Chargeable
Power: 220 volt
Air Conditioning: Throughout hotel
Meals: Restaurant
Alcohol: Chargeable
Shop: Gift shop
Cards Accepted: Credit & debit cards
Cash Accepted: Thai Bhat
Species Information
Arapaima
Season: All Year
Peak: All Year
Weight: 40LB to 300LB
Average Weight: 80LB

Alligator Gar
Season: All Year
Peak: All Year
Weight: 5LB to 32LB
Average Weight: 12LB

Arawana
Season: All Year
Peak: All Year
Weight: 1LB to 10LB
Average Weight: 3LB

Red Tailed Catfish
Season: All Year
Peak: All Year
Weight: 5LB to 85LB
Average Weight: 25LB

Barramundi
Season: All Year
Peak: All Year
Weight: 9LB to 40LB
Average Weight: 15LB

Big Head Carp
Season: All Year
Peak: All Year
Weight: 3LB to 40LB
Average Weight: 16LB

Black Pacu
Season: All Year
Peak: All Year
Weight: 4LB to 55LB
Average Weight: 10LB

Chao Phraya Catfish
Season: All Year
Peak: All Year
Weight: 10LB to 110LB
Average Weight: 25LB

Common Carp
Season: All Year
Peak: All Year
Weight: 5LB to 30LB
Average Weight: 17LB

Red Tail Amazon Catfish
Season: All Year
Peak: All Year
Weight: 10LB to 70LB
Average Weight: 22LB

Giant Snakehead
Season: All Year
Peak: All Year
Weight: 5LB to 17LB
Average Weight: 9LB

Tiger Catfish
Season: All Year
Peak: All Year
Weight: 4LB to 42LB
Average Weight: 10LB

Suggested Itinerary
The below itinerary is only a suggested one, as we have daily flights departing from the UK, therefore should you wish to extend your stay with either more fishing days or free days, the itinerary below can be tailored to suit.
DAY 1:
Depart UK (alternative routes available)
DAY 2:
Arrive Bangkok
On arrival our VIP Service will be waiting holding a sign with the lead bookers name on.
They will then assist you in immigration and escort you through the fast track. You will then be escorted to your transfer.
Overnight accommodation: Citichic Hotel Bangkok B/B
DAY 3: Fishing Day.
Pick up for private transfer to Bung Sam Lan boarded lake. Daytime accommodation in one of the private Thai style huts.
Return transfer back to your hotel.
Overnight accommodation: Citichic Hotel Bangkok B/B
DAY 4: Fishing Day.
Early morning transfer in a well appointed air-conditioned vehicle.
Once you arrive at the lake, you and our guides can start fishing.
Overnight accommodation: Citichic Hotel Bangkok B/B
DAYS 5 & 6: Fishing Days.
Depart at 6;30 am for your 3 days fishing at Predator Lake. Stopping for evening meal after each fishing session.
Overnight accommodation: Riverside Hotel B/B
DAY 7: Fishing Days.
After breakfast, depart to the lake for a full days predator fishing at the Predator lake, again stopping for evening meal.
After your meal you will then be transferred back to Bangkok to the hotel.
Overnight accommodation: Citichic Hotel Bangkok B/B
DAY 8: Fishing Day.
Breakfast is served at the hotel from 6 AM. Pick up for private transfer to Bung Sam Lan boarded lake.
Daytime accommodation in one of the private Thai style huts with your own large fishing pontoon.
Return transfer back to your hotel.
Overnight accommodation: Citichic Hotel Bangkok B/B
DAY 9:
Free day to relax and explore. Depending on your flight time, you will be picked up from your hotel and transferred back to Bangkok International Airport.
DAY 10:
Depart Bangkok
Arrive UK
Dates & Prices
Remember that Sportquest Holidays' services are completely FREE! When you book a trip with Sportquest Holidays, you never pay more than when you book directly with the lodge and flights independently. Plus what's more if you book with Sportquest Holidays your holiday is protect by our ATOL and the Travel Package Regulations Act. To see more details CLICK HERE.
Dates & prices are best viewed in landscape.
You can scroll the table left and right to view prices and availability.
Price Match Promise
We are so confident that our packaged prices are the best available and offer great value for money.
If, however, you find an identical holiday available with any other fully bonded Tour Operator at a lower price, we will match that price.
Price Notes
Prices are based on two adults sharing transfers, fishing and two adults in a twin room for accommodation (unless otherwise stated) and are correct at the time of going to press. Subject to time of year or date and currency fluctuations, these prices may fluctuate slightly due to flight price increases or fuel surcharge.
ATOL
Holidays or flights booked with Sportquest Holidays Limited are protected by the Civil Aviation Authority by our ATOL bond (Number 6371). ATOL protects you from losing your money or being stranded abroad. It does this by carrying out financial checks on the firms it licenses and requiring a guarantee, called a bond.
Price Supplements
N/A
Still need some inspiration
Why not enjoy browsing our destinations in the comfort of your own home.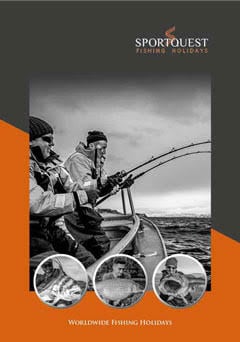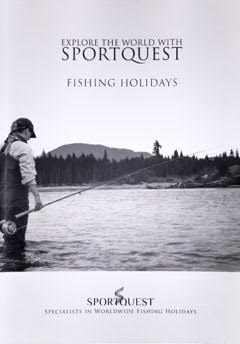 Request a free brochure
What's Included & Excluded
Included
All international flights
Airport private transfers
Accommodation at Bangkok B/B
Accommodation at Riverside Hotel B/B
2 days use of Thai style hut on Bung Sam Lan boarded lakes
4 days fishing with private guide at Predator Lake
All required fishing permits
All fishing tackle provided rods, reels etc.
All required baits and rigs
Full assistance from an English speaking Guide
Excluded
Personal holiday insurance
Personal items
Food and drinks while at Lakes or hotel
Tips for guides and all resort staff
Options
Flight upgrades
Additional nights in Bangkok
Tour Notes
Visa
No visa for UK citizens required.
Your passport should have six months validity remaining after your intended date of departure from your travel destination.
Other EU nationals should contact us for more information. Nationals of all other countries should contact their local embassy or consulate.
Medical Requirements
There are no vaccination requirements for visiting Thailand, though we would recommend that you have valid vaccination protection for Tetanus, Diphtheria, Hepatitis A, Polio and Typhoid. Recommended vaccinations and other health protection measures vary according to the country you are visiting and can change periodically. You must consult your GP on current vaccinations needed for your destination.
Please Note
All details of visa and medical requirements are correct at time of press however please check these requirements for changes.
Departure tax
There are no additional airport departure taxes when leaving Thailand as this is now included in your flight ticket.
Flight Route & Flight Time
UK – Bangkok (approx 11 hours)
Baggage Allowance
Your actual allowance is based on both which airline you are flying with and also what class of seat you are travelling in. Normally in economy it is 1 checked bag, Premium Economy / Business 2 checked bags, First 3 checked bags. In addition to your checked bags you are also allowed 1 cabin bag and either 1-laptop bag or ladies handbag. The actual size and weight limit for bags is dependent on the airline. We therefore recommend that once your flights are booked you check on the airlines website for the up to date allowances.
If your itinerary includes private light aircraft or helicopter flights, we will advise you on your baggage and weight allowance.
Transfer Time
Bangkok airport – Bangkok Central Hotels (approx 45 mins)
Bangkok – Bung Sam Lan (approx 1 hr)
Bangkok – Predator Lake (approx 2 hrs)
Tour Reviews
Sportquest Holidays is proud to be different, and one way we stand out from the crowd is our tried and trusted information we provide our customers. This information is not just provided on our own personal experiences but also REAL CUSTOMER reviews.
We are the only fishing & shooting tour operator to operate our own review system whereby customers can review both the packaged holiday and also how we performed on each destination.
How This Destination Performed
How We Performed On This Destination
How Our Customer Feedback Works
See how our customer feedback works and our latest customer reveiws.
Read More
Write a Review
Have you ever visited this destination? Why not write a review and let everyone know how you rated their services?
Write a Review
sean says:
Overall Rating:
my partner and myself won a holiday through angling direct to fish for several days in Thailand, it was advertised as the lure and fly fishing package, but the itinerary was changed a little and we were to have the pleasure of having Jean Francios Helias as our guide for the week, happydays.
On arrival to our hotel (the Chitichic) we were a little shocked and quite disappointed, this hotel is in a real slummy part of Bangkok, and the frontage of the hotel made it fit right in.
the internals of the hotel weren't much better, 10 years ago it may have been all its listed to be by sportsquest, unfortunately i cant show the photos I've taken on this review, although i have listed them on trip advisor.
Regarding the fishing:
on day 1 and 2 the fishing was good, Francois joined us at the venues but never spent a single moment on the bank with us, he never offered us advice, he just had better things to do like sit on his laptop, doing emails and watching videos, or leaving us completely to go and do some shopping for a few hours, were wasn't quite sure why he even came with us to be honest, but we just kept on fishing, watched over by keyk (excuse the spelling) his employee, who was a very nice guy, but very limited English.
at the end of day 2 i had a small issue that i needed to clear up with Francois regarding the venues, he got very annoyed and wouldn't let me speak, and that was the last were saw of him, he abandoned us for the rest of the trip, but rang me on the last day to see if we were OK, like nothing had happened, very very odd and unprofessional.
the reason Francois spat his dummy out was due to the fact that keyk had told us that the next days fishing venue was very poor, the next day turned out to be a 50mx50m fish farm holding pond in the middle of hundreds of other fish farm ponds, embarrassing to say the least, i refused to fish this puddle.
it was a shame that either sportquest or Thailand fishing adventures find sending people to such locations as acceptable, but after talking to peter at sports quest its "the norm" apparently.
On my arrival back to the UK i brought up all these issues with peter (the owner of sportsquest) and he was very not my fault about the whole situation, its angling directs fault, which it wasn't at all, i actually recorded the conversation with him and forwarded it to angling direct, they have smoothed out the whole event with me, but I've not heard a thing back after my conversation or the email sent to peter, that was over a month ago.
I really wish we hadn't had to go through this experience, but we did.
Peter (Sportquest Holidays) says:

Sean

Thank you for your customer review and also you e-mails. I am not sure why you did not think that we would not share your customer review for ALL of our customers reviews are shared on our website regardless if they are good, bad or indifferent.

I believe we have been through the points before in various e-mails and a telephone conversation. I would also just like to point out that recording a telephone conversation and then passing a copy of that telephone conversation on to a third party without the person being recorded consent is illegal.

As discussed this holiday was one of many holiday prizes supplied to Angling Direct for their "King of the catch" competition. This prize was a bespoke trip designed for lure anglers as it was to be offered to the winner of the predator category. Unfortunately in the competition details Angling Direct accidently put a link to the wrong tour on our website, which gave you the impression that you had won a different holiday.

Also as discussed you contacted Jean Francios Helias directly without our knowledge and changed the itinerary with him before you departed for Thailand.

In relation to the accommodation, again please remember this accommodation is used as this trip is put together for anglers as a fishing trip. Also the location is again based on anglers, it is close to Jean Francios Helias house. Anyone who knows or has experienced the traffic in Bangkok will know there are certain areas you do not want to be caught up in traffic and end up wasting fishing time. It's a shame there were some issues with your room, as this hotel has not let us down before or any of our customers. I did check the hotel myself on Trip advisor to check other people's reviews and in principle it is still getting good reviews.

I think the real shame about this situation is we never got to speak to you before you won the prize. In normal circumstances we speak to all customers to gage what their expectations are and what they are looking for in a holiday. I have reviewed all your 22 reviews on Tripadvisor and from our telephone discussions we would have never recommended this holiday to you as we can see from the reviews and your comments about fishing this was not really suitable.

However when holidays like these are purchased as competition prizes we do not have that control and say in whom the holiday is awarded to.

As previously mentioned we are sorry that the holiday did not live up to your expectations but as mentioned, these elements where totally out of your control.

Regards Peter

Wayne says:
Overall Rating:
Super lure fishing holiday in Thailand!
Where do I start! Excellent flights with Air France with very good meals and snacks although recommend paying as we did for the premium the economy seats offering extra legroom.
On arrival we were met and walked through immigration etc which was very well organised and just what you needed after such a long flight. On arrival at the hotel Citichic Bangkok, which was a great standard. We then met our lead guide Jean Francois who was extremely welcoming.
Each and every days fishing was well organised and as to the fish well it was simply out of this world. My personal best in the UK was a 22lb mirror carp and smashed that with a 80lb Siamese giant carp with many red tailed cat fish, Alligator gar and Barramundi. The Mekong Giant catfish were something special with power and strength that every angler should experience!
Francois was kind enough with his lovely wife to take us out for some meals and got a couple of very traditional English food eaters having Lebanese, Japanese and French food which was great. The warmth of his welcome and company was genuine and it's fair to say he made our holiday acting as a great ambassador for Sportquest with KiK our guide also doing a very good job helping us catch fish of our dreams.
The final tally was 56 fish in 5 DAYS with my Dad or as he was known 'Pops' catching the biggest fish which was an impressive 132lb Siamese giant carp.
We met some lovely people along the way with a special shout out to the chap who shared his bottle of rum with me in a coffee shop!
Thank you Sportquest for an incredible weeks fishing in Thailand which I'd thoroughly recommend to any angler looking to catch a variety of large fish.
Wayne Cooke
Coventry, West Midlands
Paul (Sportquest Holidays) says:

Hello Wayne, wow what can I say apart from thank you for taking the time to fill out your feedback form. It is a real help for future travellers.

It sounds like you guys had the best time and yes Francois is the best host. I shall pass this on to Francois as he will be very pleased to see that all he does for people makes the difference.

Also thank you so much for the great pictures.

All the best

Paul Stevens
Resort Manager says:
Sorry to say I have nothing to add to that Paul. Wayne told it the way it is. I still enjoy guiding people big time as I always have and on top of it I like the Brits for too many reasons too long to explain.

Wayne and Pops were truly genuine lovable gentlemen. We had a ball looking after them!

Lots of Love,

Francois
Phil says:
Overall Rating:
Sportquest has been fantastic.
Peter put together a brilliant trip for me, the organisation, hotels & fishing were all flawless. I was especially lucky to get Jean Francois as a guide, he couldn't do enough to help, is a true fishing expert & a real laugh to boot! he made the holiday for me & had great people working for him too. When I broke my new rod in the fist 5mins of the first day Francois didn't hesitate to lend me his GLoomis pride & joy, an extraordinary leap of faith! my outstanding day is featured in the blog on your website 'Arapaima Hat rick' a day I will never forget.
For any fly fisherman the 'take' from any of these fish; Redtail Catfish, Alligator Gar, Barramundi & of course Arapaima is unbelievable! truly savage strikes, & be prepared to see a lot of your 'backing'!
Pike flies were excellent (fliesonline) but next time I go i'll upgrade my rod, a size 9 was not enough, a fishery owner lent me a size 12 & the difference was immense. a local lad fixed the rod i broke for £7 & having survived its first test from a redtail I then went on to get my 1st Arapaima on it, very nerve-racking! although a barramundi managed to fracture it, and another snapped my line on the last day!so do not be to be to precious about your gear, its going to take a hell of a beating, but thats half the fun!
All in all an amazing trips from the Sportquest team. Thanks to everyone.
Peter (Sportquest Holidays) says:

Phil, it was great to talk to you on the telephone and listen how excited you still are from your trip.

It is very nice to have customers return with such glowing stories and amazing catches like you had, as you know the itinerary was a specialised one and I am sure you will agree one to be remembered for a long time.

I look forward in dealing with you travel requirements in the future.

Kind Regards Peter
Resort Manager says:
Through the past 15 years, I have been blessed to meet and to guide several thousands of fishermen from various nationalities, enjoying the company of almost most of them. Except for a very few bad days fishing in the wild without a single fish catch that my local crew and I have ever experienced with visiting anglers, when it comes to help them catching giant fish size or even trophy rare species trophy, we are known on the international sport fishing scene to be Thailand's leading and most awarded pro guides team, with an unequalled tally of over 280 homologated IGFA world records to date.

Several of these past or still world record holders had the flair to book their Thailand fishing trip with my "bald brother" Peter Collingsworth, the big boss of Sportquest Holidays (formerly ADH), with whom I have the privilege to share a mutual deep friendship for years.

One of the most recent clients of SQH, sent to us here in the Land of Smiles, was that young fly angler by the name of Phil Brownill. A born Geordie gentleman currently living and working in London in the education field, whom I personally enjoyed looking after during his whole stay. I guess I can say humbly I certainly must have done a good job again, sharing with him all the secrets I know how to fly fish thai waters with success for the fish species he was keen to add to his personal records list.

A part of a large mixed variety of native and introduced predators I made him catch on the fly, and of several rare and elusive local species of carp including the giant Siamese carp (catlocario siamensis) I had him hooking up on personal fly patterns via a method I developed through the years, I assume the highlights of his trip were his awesome hat trick of arapaima/pirarucu captures he won't forget for some time to come.

I look forward in having him back sometime very soon :)
Christopher says:
Overall Rating:
Do not bother at looking for anything else as this is just perfect thanks.
Peter (Sportquest Holidays) says:

Chris, short but sweet and straight to the point. But can we do better? with that score of 100% I do not think so. Regards Peter
Andrew says:
Overall Rating:
Great add on to our family holiday. Didnt realise that your trips were so flexible thanks for suggesting this lake we had a great time and even managed to teach my wife how to fly fish
Perhaps we may look at something similar next year
Many thanks and kind regards
Mel (Sportquest Holidays) says:

Hi Andrew thanks for your feedback. Glad our operators in Thailand looked after you

Regards

Mel
Joe says:
Overall Rating:
The views are absolutely stunning, the fish are huge and most days feed well. I cannot recommend this family resort and the fishing any more highly. More than anywhere else I have been in the world it's fantastic, so is the family atmosphere. Give it a try you will not be disappointed and like me and my friends you will return again and again.
Paul (Sportquest Holidays) says:

Joe, your words are what makes our job so good and rewarding. It was a huge pleasure and we are sure it will be in the future to help organise your trips

Kind Regards

Paul
Tim says:
Overall Rating:
I just had to write that although I have fished for 30 years and fished in some amazing places, I have to say that your fishery was the most beautiful, well managed, comfortable and has the most amazing fish & creatures within it.
The two arapaima that I had the good fortune to hook and land were stunning & the fight was mind blowing. The place left me awestruck and has embedded some memories that I believe will stay with me to my last days. A credit to all the hard work, blood, sweat and tears that you have no doubt had to endure cutting out your little piece of heaven. A truly wonderful fishery that is my opinion cannot be beaten - BLOODY FANTASTIC! Cheers, Tim
Paul (Sportquest Holidays) says:

Wow Tim, if people were a little unsure before reading this then i am sure their minds would have been made up now.

Such great kind words

Many thanks

Paul
Paul says:
Overall Rating:
Well where should I start… I would like to take this opportunity to thank Sportquest Holidays for all their commitment to ensure that my son and my self had a holiday of a life time .(which we did ).
I have fished many places around the world on my own and this was the first time I decided to take my 10year old son
My initial concern was the length of the flight but this was soon elevated by thia airways who where fantastic in every way.
Upon reaching Thailand we were greeted by the magical sound of rising fish having had a brief conversation I explained that it was my sons first time and that we were both inexperienced in fresh water fishing as I have always fished for big game and that I wanted to make this trip a holiday of a lifetime for my son, which he replied with out hesitation that he try's to make every ones dream come true.so with that we where shown to our accommodation which was again fantastic.
6.30 the following morning we were greeted by one of the guides Scott and after a brief conversation put all our nerves at bay then it hit me…. How unbelievably beautiful the resort was both me and my son stood in absolute awe for what seemed forever . then bang the first fish was hooked then another and so on through out the whole duration of our stay.. as you can see by just a few of the pictures that I have sent you. And before we new it it was time to come home.
Roll on next February .
Best Regards
Paul Quenet
Peter (Sportquest Holidays) says:

Paul, you are a great customer and friend and have been on so many different Big Game holidays with us that when you asked us about Thailand we were all shocked., but knew you would have a ball and judging by your very positive feedback you were not disappointed

We are even more made up that your son Jake had a great time and would love to have been there to see his little face when he first hooked a fish

Great little report Paul and we can not wait for your next trip

All the best my friend

Peter

Keith says:
Overall Rating:
This was a treat to myself to celebrate retirement. Exceeded all expectations.
Peter (Sportquest Holidays) says:

Keith, thanks for the feedback alway great to hear that everything we said exceeded your expectations. We assume we will see you back very soon. Regards Peter Collingsworth