Overview
Category: Dove Shooting, Duck Shooting, Perdiz Shooting


Los Crestones is the perfect destination for the those seeking a variety of spectacular Wing shooting in South America. With just a short journey from the airport you will have the opportunity to get out hunting in the evening after a little downtime upon arrival at the lodge. This is the ideal holiday if you like a variety of shooting and are keen for a great adventure.
Location
Located in the Province of Buenos Aires, just 85 minutes from the Ezeiza International airport is Los Crestones Lodge, which was named for the Rosy Billed Pochard-Argentina's most distinctive and sought-after duck. Set in a mature parkland and surrounded by fertile countryside, Los Crestones will offer discerning guests a combination of decoyed ducks followed by Perdiz over dogs. For those who appreciate shooting behind a well-trained dog, Los Crestones is special.
Shooting
Your host, Claudio Villalba, has been breeding and training pedigree sporting dogs for 25 years, and they are a joy to see in the fields and in the marshes. On duck hunts, you will be accompanied by a team of well trained Retrievers, making sure that lightly hit birds are recovered. The Perdiz (a prized Argentine game bird) will be shot over German Short-Hairs and English Pointers. Watching them work is a joy in itself.
At Los Crestones we believe we have created a unique opportunity – a wild mixed bag hunt, supported by a great staff and great working dogs, all within a short drive of the international airport.
The spectacular and incredibly awe inspiring Los Crestones lodge is the go to destination for the adventurous hunters. Treating you to a wealth of different species to shoot during your time at the lodge you will be utterly spoilt for choice with the quarry list. The mornings hunt will have you venturing out pre-dawn after a hearty breakfast hunting Ducks over decoys in the ponds where you will be accompanied by an experienced guide and a retriever. It is their responsibility to call the Ducks into the pattern for you, as well as spot them. You will encounter up to ten or more species each day. After an amazing mornings hunt you will head back to the lodge or pause in the field where you will enjoy an intermittent rest over a fresh spread of culinary delights and a siesta. The afternoons agendas may vary depending on which species you choose to hunt. There will be the opportunity to shoot walked up Perdiz in the rich pastures near the lodge where pointers will flush the birds to you providing you with an exciting experience. Other afternoons you may well enjoy copious amounts of Dove shooting, or wild Pigeon shooting over decoys when available.
Additional Activities
Additional trips can be arranged for the non-shooting companions. From excursions to the City for sight seeing, historical tours and shopping. There is a full spa to relax in and not only that but a full games and TV room to kickback in to really allow you to unwind. If its a little more energy you'd like to expend then there is horse riding, football and volleyball facilities as well as bicycling tours to keep the blood flowing.
Accommodation
Los Crestones Lodge is situated near the town of General Belgrano in Buenos Aires province, approximately 90 miles south of the Buenos Aires city center. It's an hour and 15 minute drive from Ezeiza International Airport through the rolling Argentine countryside.
In true David Denies Wingshooting tradition, Los Crestones is a classic Argentinean estancia that has been strategically renovated to include all the creature comforts that guests have come to expect, while still maintaining the classic architecture and country charm. There are 8 single bedrooms, each with a private bathroom en suite.
Meals at the lodge are hearty and meant for a hunter's appetite. Breakfast is "order off the menu" featuring everything from omelets to waffles, complete with locally-grown coffee – sure to get your motor running and keep your trigger finger warm. Lunch and dinner will feature both Argentine and international fare to include the ever popular "asado" (barbeque) and accompanied by handpicked Argentine wines from the Mendoza region.
The lodge has a capacity of 8 guns, with 8 single rooms, each with private bath. Welcome Dining room, sitting room, bar, and recreation room. The usual amenities include Telephone, Internet access and satellite Tv, maid and laundry service as well as Masseuse. The gift shop offers local artwork and crafts, logo wear and accessories.
Each room has beds, ensuite bathroom, electricity, heating, plus storage space for clothes.
Board: Full board
Rooms: All single
Telephone: Chargeable
Internet: Free WiFi
Laundry: Chargeable
Power: 220 volt
Air Conditioning: Throughout
Meals: Lodge dinning room
Alcohol: Included
Equipment Hire: Gun rental available
Shop: Gift shop
Cards Accepted: Debit & credit cards
Cash Accepted: US Dollars
Quarry Information
Ducks
Season: May to end of July
Peak: May to July

Perdiz
Season: May to end of July
Peak: June to July

Doves
Season: January to October
Peak: May to July

Suggested Itinerary
There is no set itinerary and the below is only for a guide purpose, you can have as many or as little number of days shooting as you wish. We also have daily flights departing from the UK with British Airways, therefore should you wish to either extend your stay with additional days at the beginning or end in Buenos Aires, or add on some fantastic fishing, the itinerary below can be tailored to suit.
DAY 1:
Depart UK (alternative routes available)
DAY 2:
Arrive Buenos Aires International Airport. (Flights from the UK normally arrive around 9 AM)
After you have picked up your luggage and cleared customs, walk out of the terminal building where a Sportquest Holidays representative will be waiting to transfer you to Los Crestones Lodge. (Transfer time 2.2 hours)
Spend the rest of the time relaxing after the long journey. Note: subject to you arriving to the lodge in time, there is the possibility of a first evening shoot. Afternoon hunts at Los Crestones can include walk-up perdiz shooting with a kennel of German shorthairs, English pointers, vizsla and Brittany spaniels. On other afternoons, guests might opt for more duck hunting or pigeons over decoys or passing doves.
Overnight Accommodation: Los Crestones Lodge (Twin rooms) F/B
DAYS 3 to 6: Shooting Days.
After a hearty breakfast, shoot ducks over decoys in nearby ponds, lakes and slews. While we suggest the use of waders, you will be shooting from dry sunken "bucket" blinds, pit blinds or platform-pallet blinds. Accordingly, each pair of shooters will be accompanied by a guide with an experienced retriever at his side. Following the morning flights, you will generally return to the estancia for an Argentine-style lunch and a well deserved siesta. Afternoon hunts at Los Crestones can include walk-up perdiz shooting with a kennel of German shorthairs, English pointers, vizsla and Brittany spaniels. On other afternoons, guests might opt for more duck hunting or, pigeons over decoys or passing doves.
Overnight Accommodation: Los Crestones Lodge (Twin rooms) F/B
DAY 7:
In the morning our staff will transport you back to Buenos Aires (Transfer time 2.2 hours)
Depart Buenos Aires International Airport (Flights normally depart to the UK around 2 PM)
DAY 8:
Arrive UK
Dates & Prices
Remember that Sportquest Holidays' services are completely FREE! When you book a trip with Sportquest Holidays, you never pay more than when you book directly with the lodge and flights independently. Plus what's more if you book with Sportquest Holidays your holiday is protect by our ATOL and the Travel Package Regulations Act. To see more details CLICK HERE.
Dates & prices are best viewed in landscape.
You can scroll the table left and right to view prices and availability.
Start Date
End Date
Days
Nights
Shooting
Gun
Bag size
Availability
01/04/2019
31/08/2019
8
7
4

£

6,584
Unlimited

Book Now

01/04/2020
31/08/2020
8
7
4

£

7,059
Unlimited

Book Now
Price Match Promise
We are so confident that our packaged prices are the best available and offer great value for money.
If, however, you find an identical holiday available with any other fully bonded Tour Operator at a lower price, we will match that price.
Price Notes
Prices are based on two adults sharing transfers, shooting and accommodation (unless otherwise stated) and are correct at the time of going to press. Subject to time of year or date and currency fluctuations, these prices may fluctuate slightly due to flight price increases or fuel surcharge.
ATOL
Holidays or flights booked with Sportquest Holidays Limited are protected by the Civil Aviation Authority by our ATOL bond (Number 6371). ATOL protects you from losing your money or being stranded abroad. It does this by carrying out financial checks on the firms it licenses and requiring a guarantee, called a bond.
Price Supplements
Gun Licence (approx $65 pp per day)
Gun Hire (approx $95 pp per day)
Shells (approx $19 per box)
Still need some inspiration
Why not enjoy browsing our destinations in the comfort of your own home.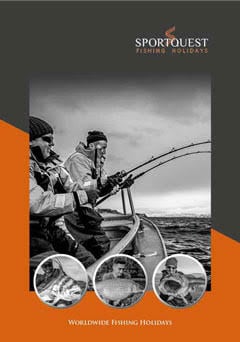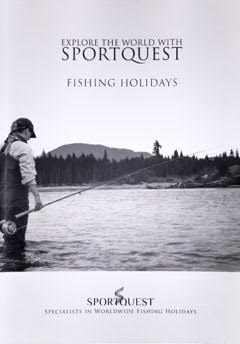 Request a free brochure
What's Included & Excluded
Included
Flights
All transfers
5 nights Los Crestones
4.5 Days Duck / Perdiz shooting
All drinks
Excluded
Personal insurance
Meals in Buenos Aires
Gun Licence
Gun Hire
Shells
Options
Flight upgrades
Additional shooting days
Additional nights in BA
Add on Sea Trout or Golden Dorado Fishing
Tour Notes
Visa
A machine-readable passport with at least 6 months before expiry, no visa for UK citizens required.
Medical Requirements
No vaccinations currently required
Please Note
All details of visa and medical requirements are correct at time of press however please check these requirements for changes.
Departure tax
There is no additional airport departure tax when leaving Argentina
Flight Route & Flight Time
UK – Buenos Aires (approx 14hrs)
Baggage Allowance
Your actual allowance is based on both which airline you are flying with and also what class of seat you are travelling in. Normally in economy it is 1 checked bag, Premium Economy / Business 2 checked bags, First 3 checked bags. In addition to your checked bags you are also allowed 1 cabin bag and either 1-laptop bag or ladies handbag. The actual size and weight limit for bags is dependent on the airline. We therefore recommend that once your flights are booked you check on the airlines website for the up to date allowances.
If your itinerary includes private light aircraft or helicopter flights we will advise you on your baggage and weight allowance.
Transfer Time
Buenos Aires – Los Crestones Lodge (approx 85 mins)
Questions & Answers
Where is the lodge?
Los Crestones is located in Castelli in the province of Buenos Aires, on the banks of the Salado river just over 2 hours from the Airport.
Where do they shoot?
The hunting fields are in the surrounding hunting areas of Los Crestones where you will be shooting the ponds and lagoons, the open fields and flight lines over the agricultural land.
What quarry will I shoot?
 You will be shooting Non-Migratory Eared Doves, Perdiz and Duck and Pigeon depending on what you are interested in and the seasons.
What will the bag be?
For Duck, you will be allowed to shoot 35 birds per gun per day and is based on the outfitter and local regulations. Please note that through years of experience we find this system to strike the best balance between action and conservation.
Decoyed Pigeon will be limited to 25-45 birds per hunt per person.
Perdiz will be limited to 7 per gun per day.
Dove shooting there is no limit but during low volume expect to shoot 10-15 boxes of shells in the afternoon per person.
How does the day work?
Most mornings you will be hunting Ducks over decoys in nearby ponds. You will gear up and depart the lodge in the dark following a hearty breakfast. You will be guided to your blinds where they will stay with you to retrieve fallen birds. They will also call the Ducks into the decoys for you as well as spot them. This will be followed by lunch before you head out for your afternoon of shooting (shooting agendas vary) as you may shoot Perdiz one afternoon and Dove or Pigeon the next.
For standard programmes based on 4 nights and 8 hunts which means hunters will get 4 mornings and 4 afternoon hunts which will normally include 3 morning Duck hunts, 1 morning Perdiz hunt, 1 afternoon Duck hunt and 2 afternoon Dove hunts.
Do the guides speak English?
All the guides and lodge staff speak very good English
Who is best suited to this destination?
A keen and well-seasoned wing shooter would appreciate this destination due to the opportunity for a selection of challenging birds. However, at the same time it would be an ideal place for the beginner and intermediate gun to try his hand at plentiful well-presented birds whilst being well looked after on their peg.
What skill level is required?
Both experienced and beginner wing shooters can fully appreciate the delights of this trip. With the high and testing birds for the more well-seasoned gun down to the countless opportunities to the improve their skill on the copious amounts of low incoming targets for the less experienced. Due to the mixed species there will be something for everyone.
How physically demanding is this trip?
This is a fairly low key affair with regards to the amount of walking and lugging equipment about. However, be prepared to be shooting an incredibly hefty amount of shells through your gun during the days sport as this can in itself be very punishing on the shoulder by the end of the day. A decent shoulder pad and/or a shooting vest should help with this.
When to go?
Ducks and Perdiz May-July
Pigeon Mid April-October
Dove January-October.
How to get there?
Depart UK on route to Buenos Aires Airport and from there you will be greeted and transferred to the lodge.
What is the accommodation like?
Los Crestones sits on a sophisticated and luxurious compound situated on 60 hectares of preserved natural woodlands. Its architecture and history merge with the beauty of its natural surroundings on the banks of the Salado River. The lodge offers comfort and a unique atmosphere given by the combination of design and functionality. The grand estancia features wide galleries with superlative views, a gourmet restaurant and pool facilities.
What is the food like?
The food at Los Crestones is a la Carte. The kitchens come to life through the use of regionally represented meats and fresh produce in which the experienced chefs work wonders with. There will be beautiful salads, breads and the finest wine to accompany the delicious meats. For breakfast there will be a variety of homemade breads, jam, meadow honey, fresh fruit, natural yoghurts and eggs to have any which way you desire.
Does the lodge provide hunting/shooting equipment?
The lodge provides a choice of guns and waders.
Is Internet and phone signal available?
Los Crestones Lodge provides both Wifi/Internet and telephones at no extra cost.
What method of payment is accepted at the Lodge?
Cash (US Dollars) Credit and Debit Cards
Are there other activities available?
Additional trips can be arranged for historical tours, sight seeing and shopping trips.
How much does it cost?
Sportquest Holidays offers you a complete package including all flights and transfers to view all prices & availability click the "Dates & Prices" Tab above.
Alternatively, if you wish to arrange all our own travel arrangements Sportquest Holidays can book just the lodge and shooting for you.
Tour Reviews
Sportquest Holidays is proud to be different, and one way we stand out from the crowd is our tried and trusted information we provide our customers. This information is not just provided on our own personal experiences but also REAL CUSTOMER reviews.
We are the only fishing & shooting tour operator to operate our own review system whereby customers can review both the packaged holiday and also how we performed on each destination.
How This Destination Performed
How We Performed On This Destination
How Our Customer Feedback Works
See how our customer feedback works and our latest customer reveiws.
Read More
Write a Review
Have you ever visited this destination? Why not write a review and let everyone know how you rated their services?
Write a Review
Rudy says:
Overall Rating:
Great Experience!
Argentina is truly the most fascinating place to hunt ducks in the world!!
God bless the country and the wonderful people at Los Crestones who make it all possible.
Mel (Sportquest Holidays) says:

Thank you for your comments and amazing words very much appreciated

Regards
Ray says:
Overall Rating:
We enjoyed very much our stay and hope to come back soon.
Guides were outstanding, the shooting was simply first class.
I do not normally bother doing reviews but this time I was compelled to give feedback as it is well deserved.
Mel (Sportquest Holidays) says:

Thank you for your comments and taking the time very much appreciated

Regards
Peter says:
Overall Rating:
Great atmosphere and professional staff.
Great time, but difficult to return home.
Mel (Sportquest Holidays) says:

Thank you for your comments very my appreciated

Regards
Kevin says:
Overall Rating:
Wonderful, loved every minute of it. Bravo!!
Atmosphere is perfect, single rooms fantastic.
Very professional staff, do not change anything please.
Dita (Sportquest Holidays) says:

We will not change a thing see you again.
Michael says:
Overall Rating:
Awesome first two days of duck hunting. Sebastian,Magdalena, Patricia.
The guides and staff were excellent, thank you to everyone.
Mel (Sportquest Holidays) says:

Thank you for your destination review and comments very much appreciated.
Robert says:
Overall Rating:
Every aspect of our stay was well thought out and performed with ease.
Meals were Gourmet. New Los Crestones lodge is spectacular.
Guides as always do a great job.
No option but have to keep returning.
Peter (Sportquest Holidays) says:

Robert, we are sure you will be very welcome to return. Thanks for the comments.
Richard says:
Overall Rating:
My only comments are as follows:
The entire experience was first rate.
The staff went above and beyond to make my stay a memorable one.
Love to come back soon.
Tracey (Sportquest Holidays) says:

Richard, we are more than happy with those comments.

A huge thank you from all the staff.
Roger says:
Overall Rating:
Very good. I will return.
Special recognition to claudio who made each of us feel special.
Thank you
Peter (Sportquest Holidays) says:

We will pass on your comments to all the staff.

See you again soon we hope.
Ron says:
Overall Rating:
Very impressive. This was my first time in argentina to shoot and it exceeded my expectations by a very long way.
Thank you to everyone involved.
Peter (Sportquest Holidays) says:

Ron thank you for your feedback and review, see you again soon we all hope.
Jared says:
Overall Rating:
What can one say apart from
The hunting was as good as I expected, but the lodge was much better than I had expected.
Peter (Sportquest Holidays) says:

Thank you for your comments and review we can live with that all day every day.
Clayton says:
Overall Rating:
Excellent! Two many words can go in this box but I will emphasize how amazed I was at the volume of the hunting and the quality of the service, Bravo
Mel (Sportquest Holidays) says:

Thank you taking the time to comment and review all the services it is very much appreciated.