All Happy Anglers At Å on The Lofoten Islands Norway Fishing Report
The fishing at Å remains good despite the fact that the weather in recent days has limited anglers in their choice of places. Winds from north-northeast have meant that they were only able to fish in the area just outside the camp. But the anglers have managed to find really good fish here, just 10-15 minutes from the camp. Mostly it has been cod on the hook and a couple of nice ones have come up with a peak of just over 30lb.
With regards to Halibut fishing,  the guides have so far not put so much time in with the weather but yesterday afternoon they took a ride out and fished a couple of hours in search of the Halibut. The result?  one of 124 cm and one of 130 cm and both these fish were just in a couple of hours fishing between 3 boats. It promises good for the continuation of the week when anglers do more Halibut fishing!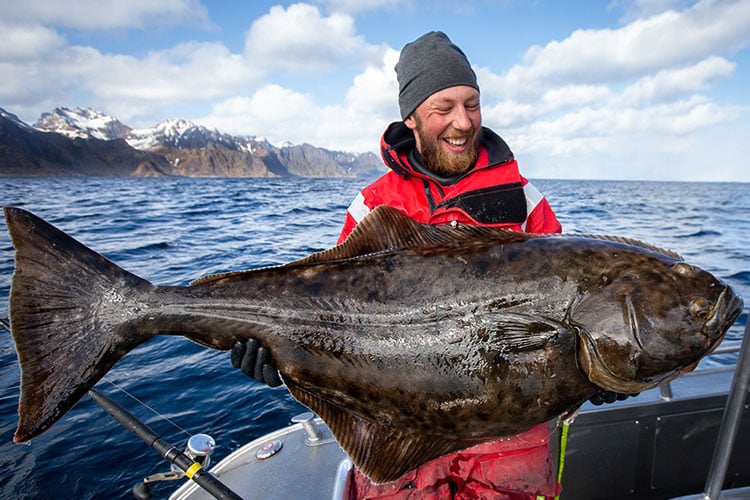 Tight lines! 
André Starkenberg & Johan Ekstam
Thanks guys looks like the Halibut are warming up now with the water temps rising. We have many anglers heading over there this year and with reports like this I am sure it will get people buzzing for their holidays. We have very few weeks available for this year, but do not fear, we have already released all our dates for 2020 and are even taking reservations for 2021….. So if you want to get something in your diary for next year or even the year after then call me on 01603 407596 You can see the full details HERE