We've experienced incredibly good weather here on Å. All week we've been able to get out in really nice heat out at sea! Something that seems to have spread from last week to the guests this week is the species fishing. Which has been really fun to hear all the reports in the evenings. Check out the range of different species in the pictures!
It also seems that we have found a really good position outside the camp with plenty of Redfish! Marcus and his family have tested this, and the shoals of Redfish they have found have been insanely large! No monsters, but a nice fishing.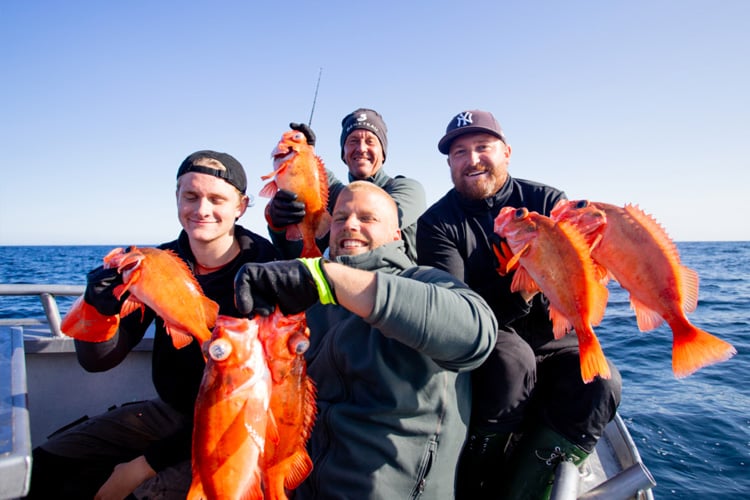 We also have the Björn gang here at the camp, some really seasoned fishermen who have been visiting for several years. On the very first day, they showed where the fish would be, and reports of Halibut in Peter and Björn's boat poured in. Halibut with a really mixed size. Something that was also incredibly fun is that Father Fredrik with his two sons Vincent and Viktor were out there and after only a few minutes of fishing for Halibut the boys could feel the strength these fish have to offer! Both Vincent and Viktor got a nice Halibut, while Dad Fredrik had to wait a little longer before he too got to mess with the queen of the sea.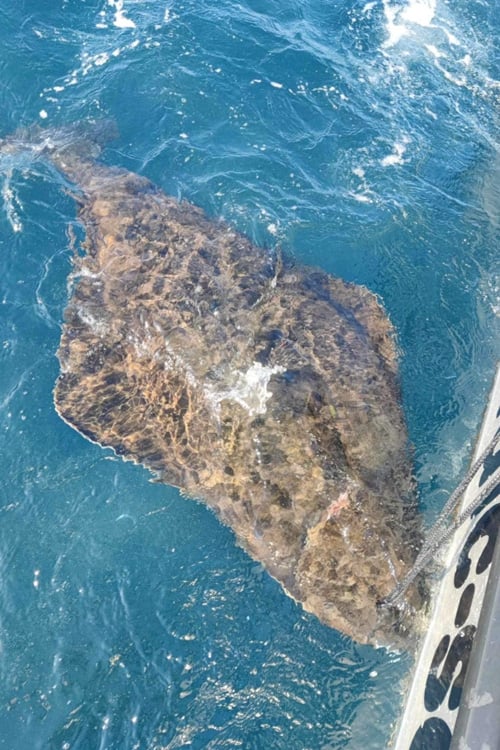 Incredibly impressed with the guys persistence when it comes to fishing. We have also had Johan with co. Who have really managed to find big Halibut! Göran with a really nice top fish of 186cm! Even Johan has managed to trick up a 207cm monster!
We also have a Norwegian gang here with Eivind steering the boat. They too have had incredibly good fishing for Halibut with a nice top of 156cm.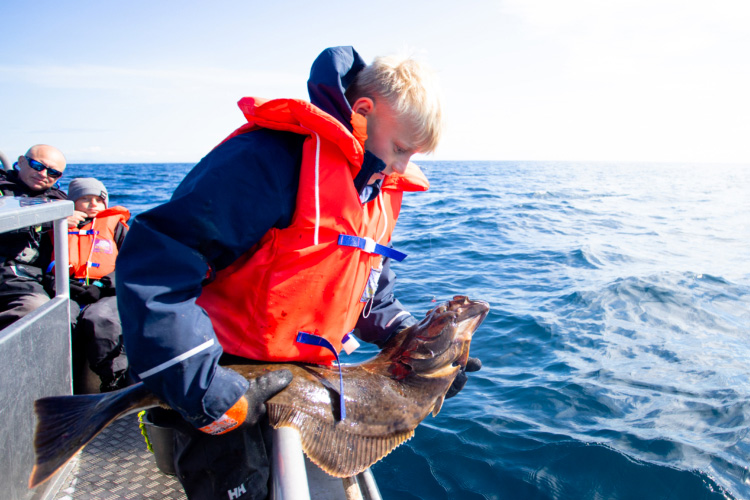 We also have something really big lurking in our waters here on Å. Something that Eivind's gang got to experience, after an incredible fight of 20-30 minutes, they could see what they had really been up to. And only 10-15 meters from the boat, a shark (Herring Shark) comes up.
Shortly after that, the nylon line breaks and the shark came out victorious us from the fight.

Until then! Tight Lines// Marcus Pettersson, Alexander Lindgren, Ludvig Smedjebrink
CONTACT US
If you, like many others, have ever dreamt about fishing the prolific waters of Å on the Lofoten Islands in Norway and would like to know more information on how you can join us, you can contact our sea fishing specialist, Paul Stevens, on 01603 407596 or email at paul@sportquestholidays.com.