The fishing on the Lofoten Islands is proving to be very good already this early in the season, the Halibut fishing at Å is proving particularly good with a couple of monster fish already being caught.
New week, new guests and what start they got!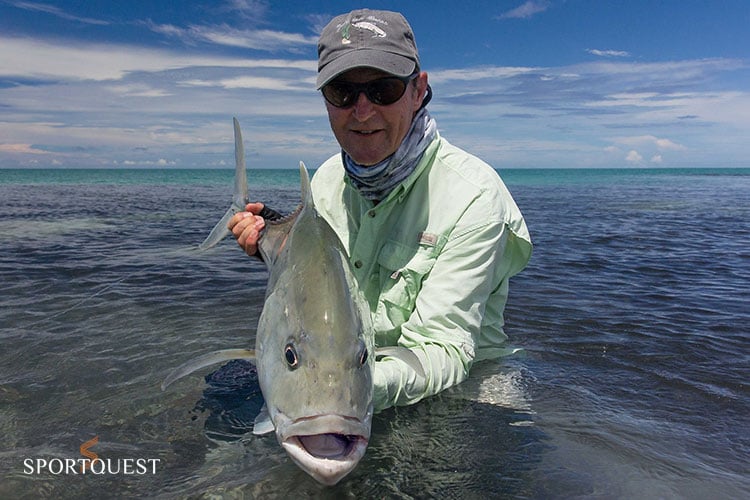 Last week's nice fine fishing seems to be going on and we have had calm winds all day during Thursday and Friday.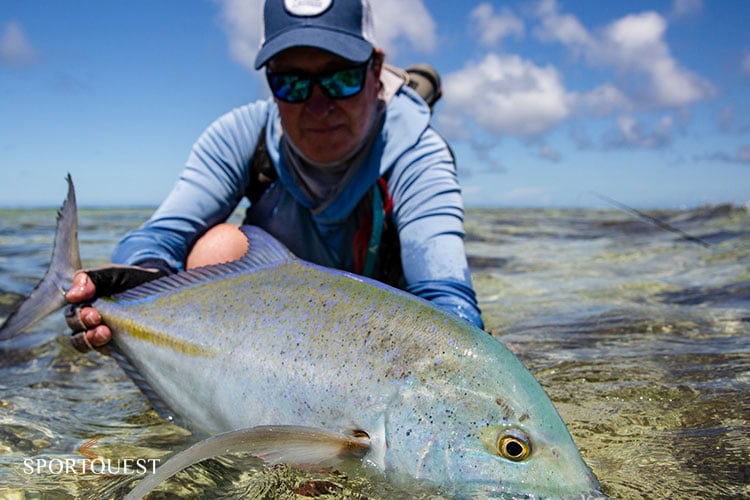 On Thursday, we started with the guide boat with a couple of other boats around Lofotodden and went north to start the day with some Cod fishing. The Cod was in place but it took an hour before we really got started. When it started to fish we landed Cod after Cod and many were around 10 kilos up to 12 kg. We also got a length of about 11.5 kg which is not particularly common at our fishing spots.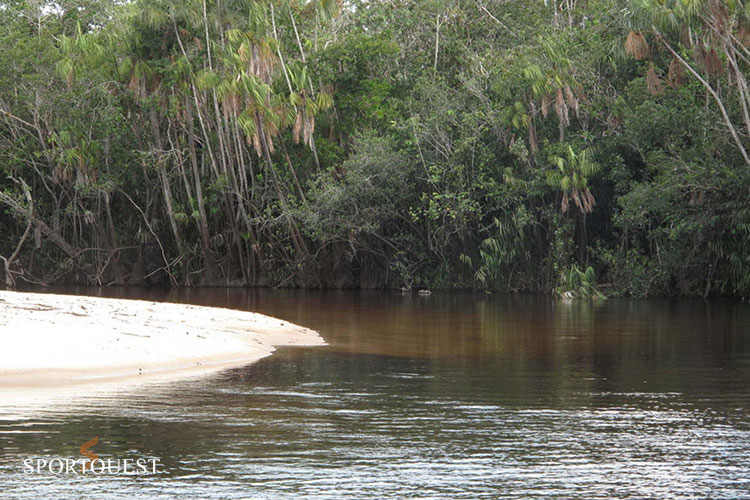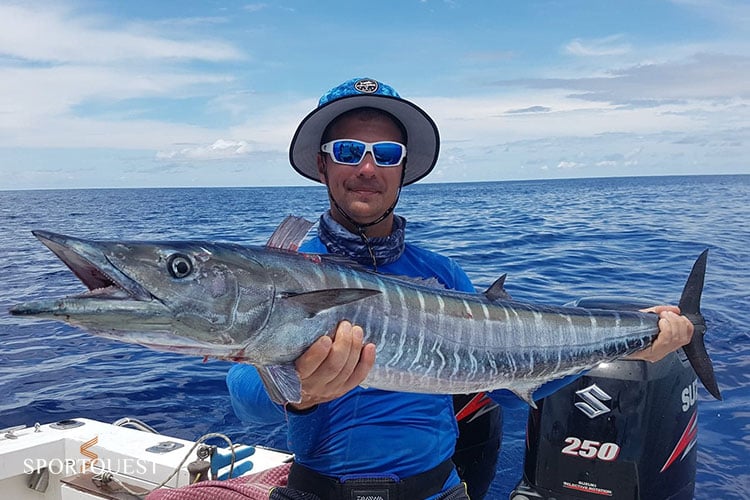 Halibut fishing this day also delivered in the guide boat with two just below measure in the afternoon but several other boats succeeded better and got several nice fish. The Halibut king of the day became Ferit who trotted 3 pcs between 83 cm to just over the metre but that was just the beginning for Ferit…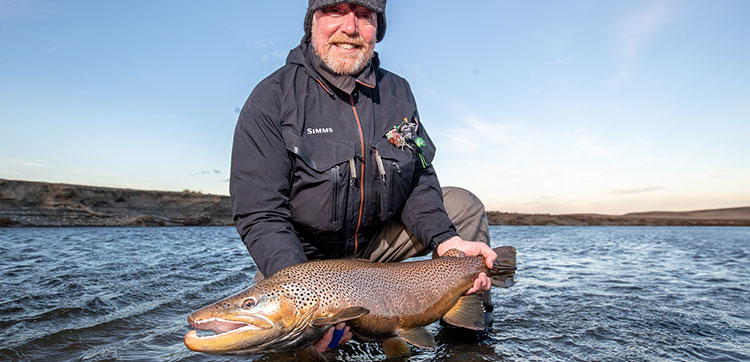 The forecast for Friday was brilliant and almost all the boats at the camp gathered at 7am to go on a long trip. In the overall group we drove south, some boats drove towards the deep slopes to hunt Cod while we in the guide boat and some boats left us on a plane to run after Halibut.
Just a couple of minutes into the first drift at the other end of the line for Ferit and we in the guide boat which is about 50 metres away become a witness to a really heavy tug of war with several monster breaks. After a long fight, when it landed we can measure it to 213 cm (322lb) next to the boat! A real monster and the season's giant # 2 is landed! After some pictures and a bath with the Halibut she will of course swim home again. Congratulations Ferit!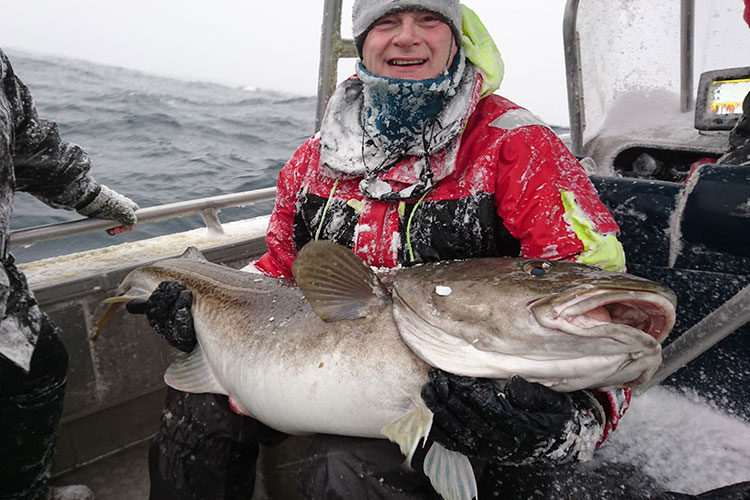 But in the shadow of this fish, most boats had great fishing with several fine Halibut ranging from 80 cm up to a bit over 120 cm. We caught large quantities of Cod where the largest was 23 kg. In addition, we once again encountered a couple of huge Lings out in the depths and the largest one weighed about 17 kg which is one of the largest Lings we caught here on Å.
So we can simply sum up a fairly decent start to the week here at Å.
Tight lines!
Eric
What an amazing fish and what a weeks fishing, Å is an amazing destination that really does have the possibility to produce some real specimens.
To find out more about Å contact us in the office and one of our experts will be happy to help with any questions you may have.
Tight Lines
Matt