To sum up the week of fishing in a word, we have chosen world-class! The last part of the week has not only delivered big fish but insanely good fishing in terms of numbers, especially Halibut, where all boats reported good fishing with several fish over 140cm.
To mention a few highlights from the week, we can start with a lovely fish of 159cm landed on spin fishing tackle!
The guests in the guide boat wanted to try their luck in the shallow water, and after a couple of small Halibut, they got hit by the big one in just 8-9 meters of water. To have the opportunity to fight such a large fish in such shallow water is ultra-exciting and super cool. At 20 metres, it became a visually intense fight where you could see the fish under the boat again and again before it pulled away like a real torpedo!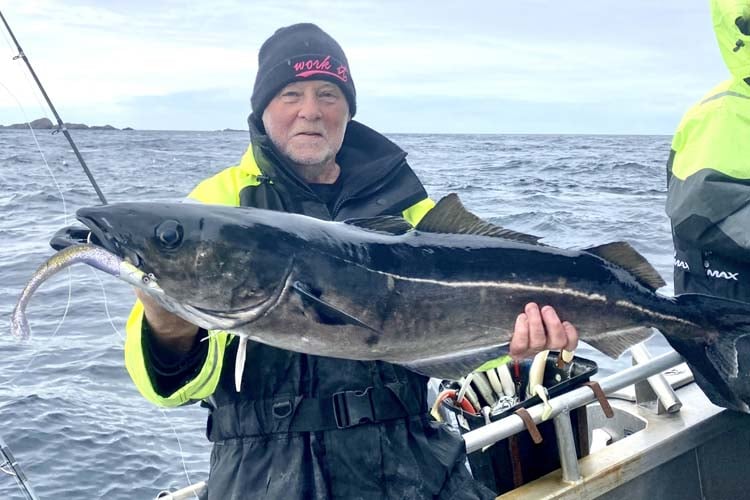 The Norwegians in boats 5 and 6 delivered with an incredibly high average in size of fish, with many around 130cm. The Germans in boats 12 and 14 also enjoyed some great sport and reported a bunch of fish with one of 136cm at the top.
Then the Coalfish fishing started, and the guests in the guide boat got to experience an utterly mindless spin fishing session on the surface and just below with about 15 fish over 10 kilos, with some around 13 kilos! This was also mixed in with some nice Halibut visiting the boats.
Our Dutch guests had not only found some excellent Cod fishing with good numbers of food fish in a couple of hours, but they also managed to hit the Halibut with a nice fish of 145cm, plus a host of smaller ones.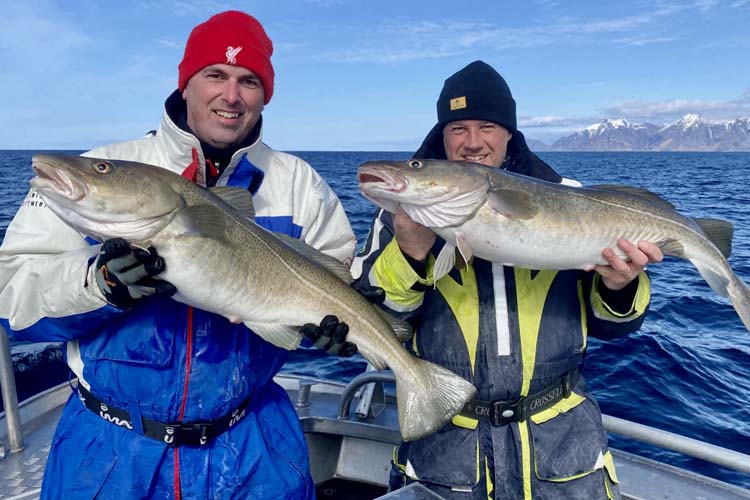 What makes the fishing so incredibly awesome now is the variety of fishing spots, the sea has come to life after the winter, and the Halibut have spread out over all areas, with everything from a couple of meters deep to the more classic marks with peaks of 25-45 meters.
As a guide, being able to offer guests mixed fishing with nice Cod and good Halibut in the same spots is something we value enormously! The months of April-May here on Å are clearly a favourite period for us guides when it comes to insanely fast-paced fishing with good variety and quantity!
Now we await future guests and new fishing experiences to be created.
Tight Lines// Daniel Freland, Marcus Pettersson and Ludvig Smedjebrink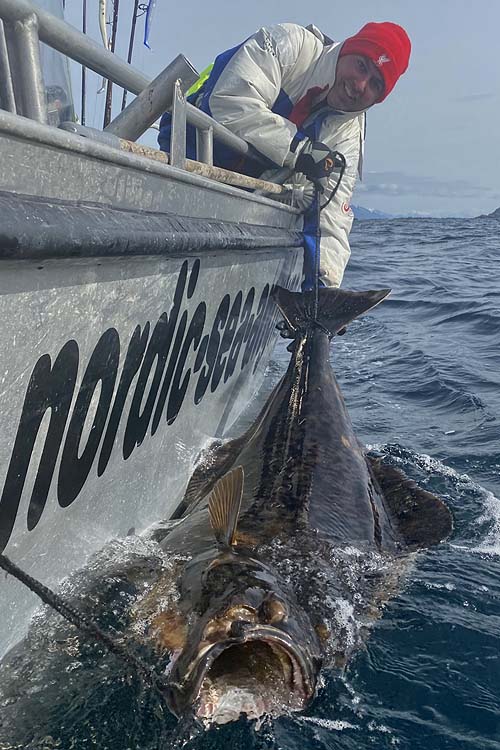 Contact Us
If you, like many others, have ever dreamt about fishing the prolific waters of Å on the Lofoten Islands in Norway and would like to know more information on how you can join us, you can contact our sea fishing specialist, Paul Stevens, on 01603 407596 or email at paul@sportquestholidays.com.