We have had nice weather for most of the week at Å. With that, we have also managed to see an incredible number of Whales! Reports of different whales have been pouring in every day. Alexander, who was out with a good group of Danes, saw something incredible right outside the camp. A Fin Whale that was up and showed itself just a short distance from the boat! In addition to this, Humpback Whales, Killer Whales and Minke Whales have also been seen. It has also been brewed and circulated right outside the camp.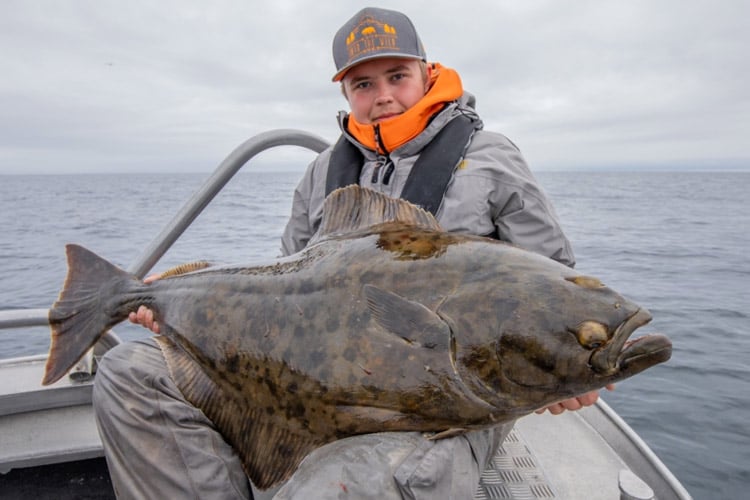 The fishing has also proven to be top notch! On the very first day that Marcus steered the boat for the Liesout family, they had a fight with a larger Halibut. A new personal best was set, and the Halibut was measured at 189cm! Great start to this week.
Alexander, who has been out with Kasper from Denmark, has experienced incredibly good quantity fishing for Halibut. Cut after cut, one after the other, with a really good size.
It has also been really good spin fishing after the Halibut, which Ludvig got to experience! They have had both quantity and size during the days with a top fish of 148cm.
The Coalie fishing is still absolutely incredible. The night fishing for the bigger Coalie has clearly been the best, with big poppers or stickbaits where the bigger Coalie cut right into the boat!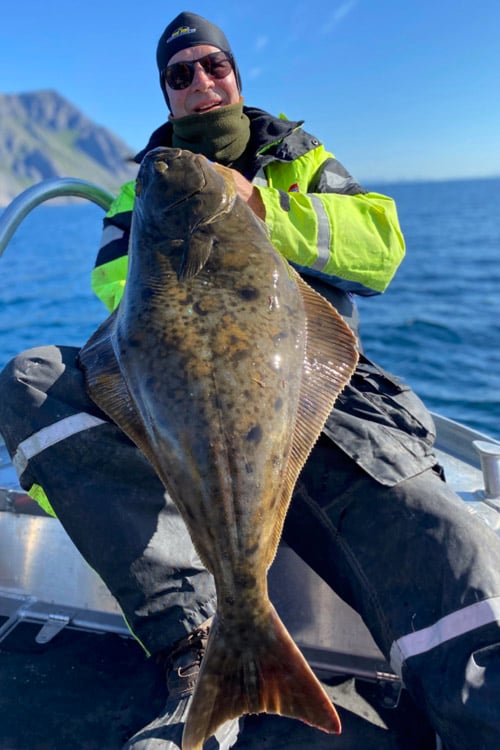 There has also been some talk at the camp that a boat team has found a really hot spot where they put very large Plaice. Something we guides will have to check further in the coming weeks.
Now we load up for the coming week with the Sportquest Halibut Competition which will start in the coming days!
Tight Lines// Marcus, Daniel, Alex, Ludvig
CONTACT US
If you, like many others, have ever dreamt about fishing the prolific waters of Å on the Lofoten Islands in Norway and would like to know more information on how you can join us, you can contact our sea fishing specialist, Paul Stevens, on 01603 407596 or email at paul@sportquestholidays.com.