We are calm right now on Å with few guests here. This week in the Guide boat we have Jean-Luc with his son Sebastian and Johan, we also have Å veterans from Dalarna, Anders and Mikael. On Thursday afternoon and Friday we also had a large Finnish group of 12 people.
The weather for this week has been a medium level all the time, which has made the decision to fish quite difficult, but we have with a little luck been able to fish almost every day this week so far!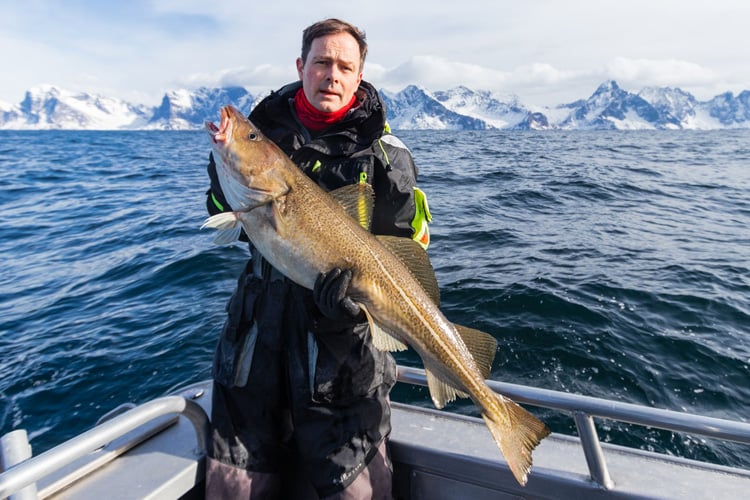 On Thursday morning, it was the first fishing day for the new groups on Å, which started quite late in the morning around 11 o'clock due to weather that had been the same throughout the week. Once in place out at sea after a period of boat travel, we found some fish. It did not take long before the first fish was hooked for the day, shortly afterwards it was time for the day's first double bite which went to father and son, two very nice Cod with weights of 10 and 13 kg. Fishing during the day continued in the same spirit with the same sizes of Cod.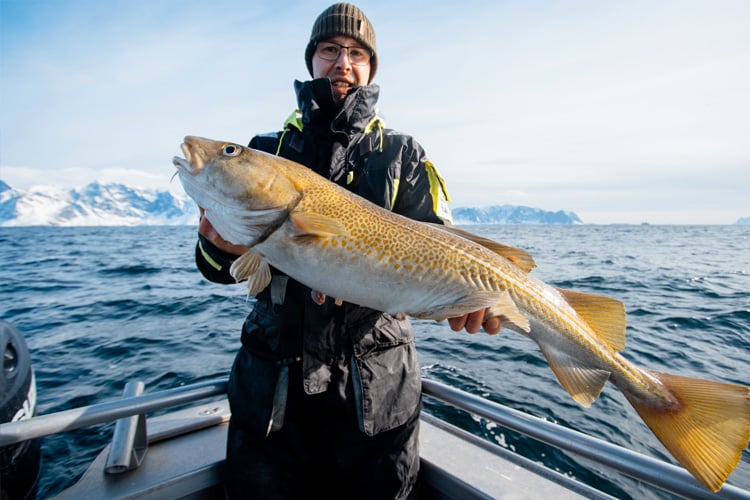 The day in the guide boat also produced with Sebastian pulling a mega nice Cod of 19kg. It has been a good week of fishing for Cod the last 2 weeks on Å. Why we choose to write Cod and not Skrei Cod is because there is a pretty good mix of both Skrei Cod and coastal Cod right now in the area and we get it mixed in every shoal of fish.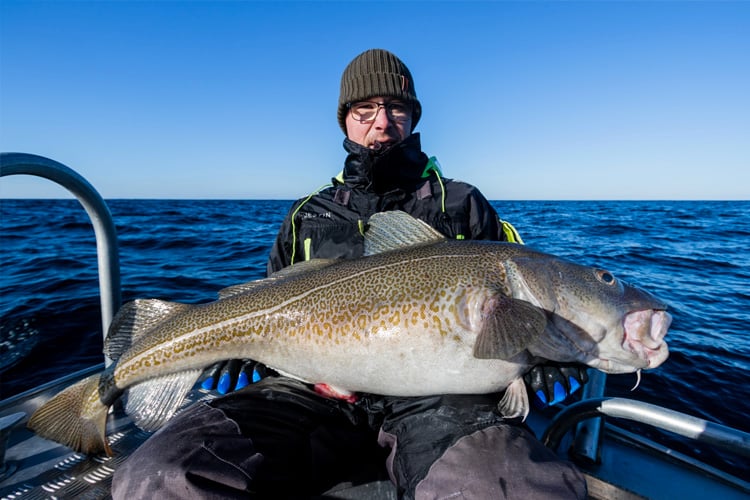 The fishing has been so good that you did not have to wait long between the bites. If you wanted to rest, it was important not to drop your jig in the water because it did not take long before you had fish on the hook again. The biggest culprit in the drama is the weather as a large amount of fish have been a little further out to sea in more weather-exposed places.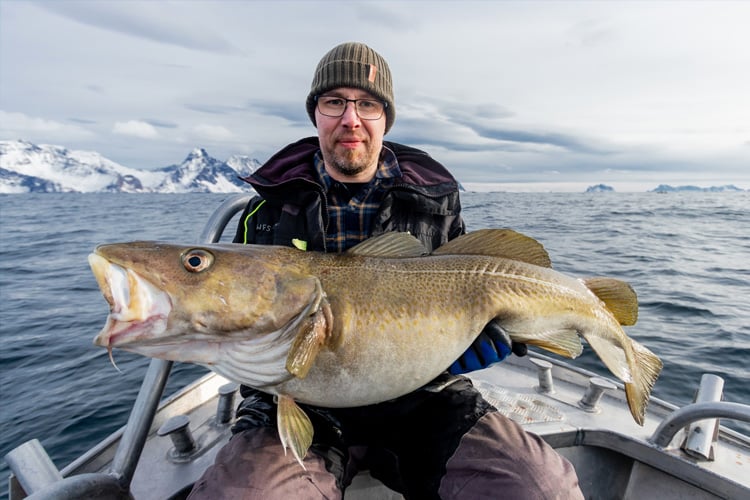 So on Friday, we pulled out the dock again but a little earlier in the morning when we saw that a little more wind would come in in the afternoon; we chose not to go that far, but it did absolutely pay off when we got plenty of fish with a perfect average weight of the fish of about 11-12 kg. Johan in the guide boat pulled the longest straw with a nice Cod of just under 20kg. But before 11 o'clock, we felt the wind pick up and therefore chose to stop fishing.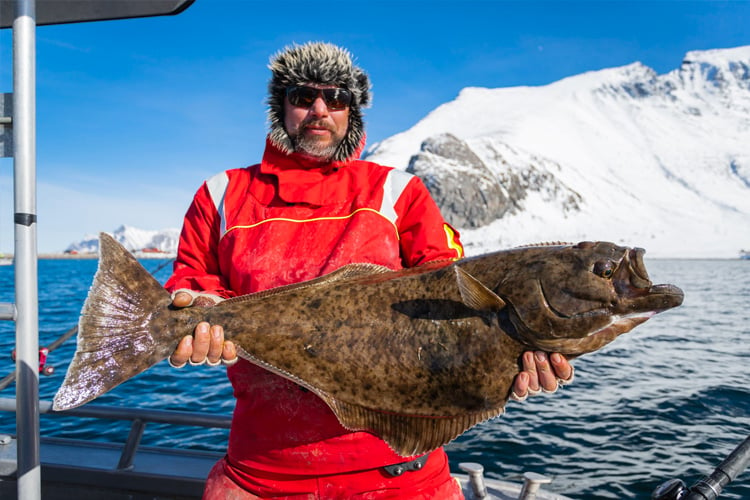 Now we have focused on Halibut in more weather protected areas as the wind and wave heights have been a bit too much in the places we have had good fishing recently. Saturday lunch we drove the guide boat + Marcus who steered Dalar, north towards the area we had some excellent bottom fishing last week.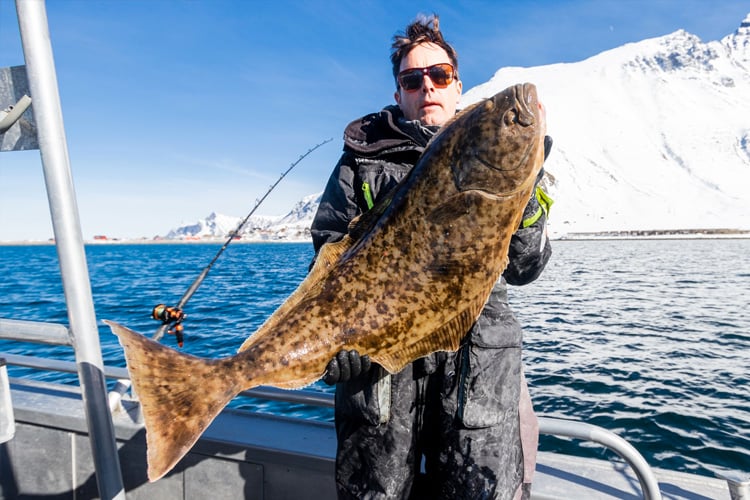 After a slightly bruised trip up, we were met by radiant sun and almost completely windproof water. There were no doubt fish there as already after 10 throws of a jig, Jean-luc set the hook and we could very quickly realise that he hooked a Halibut. A few minutes later we were able to land Jean's life's first Halibut, which was measured at 107 cm, which was allowed to come home for dinner. It did not take many minutes before even Marcus in the neighbouring boat reported their first of the day at 92cm.
Now we hope that the weather allows us out again soon to the places we want to get to until then.
Tight lines from Å,
Alexander, Daniel and Marcus
CONTACT US
If you, like many others, have ever dreamt about fishing the prolific waters of Å on the Lofoten Islands and would like to know more information on how you can join us, you can contact our sea fishing specialist, Paul Stevens, on 01603 407596 or email at paul@sportquestholidays.com.