We at Å have had Sportquest Holidays here for the whole week with their annual Halibut Championships and over the last couple of days, there has been a lot of excitement.
It has been full on even after the competition. The people here have become even more excited about fishing for Halibut after the results of the competition came out.
Now all participants can fish more relaxed and have a really good final week.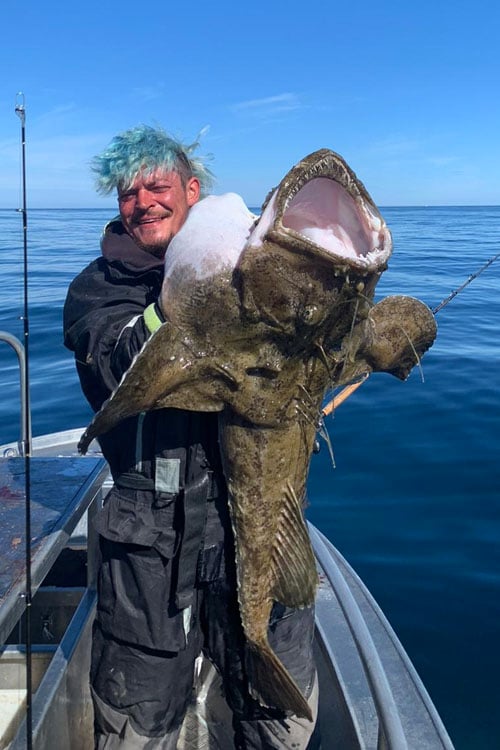 In the final days, there was more talk on the radio and everyone was more open about how the fishing was going. Some boats went fishing for Halibut again. Many fish are reported between 80-120cm But it is a report that stands out a little extra. A large Monkfish has come up in one of the boats. This is very unusual for us to get on the hook. But even more unusual is the size of the Monkfish! Unfortunately, we never got any measure or weight on this fish. But we see in the pictures that this fish is very big!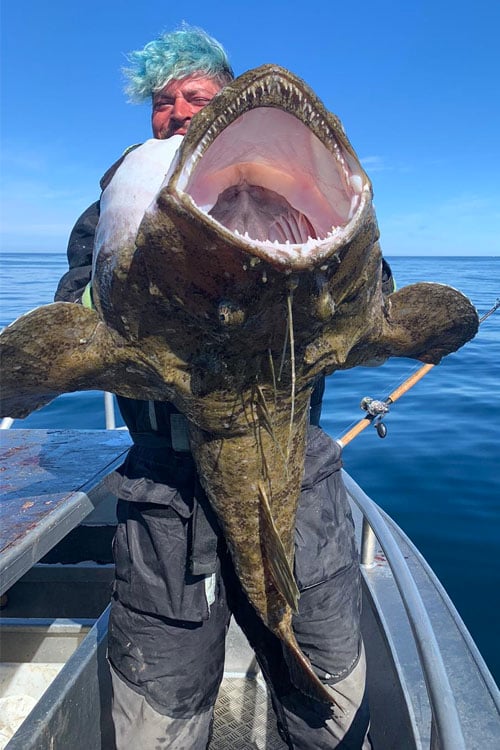 We in the guide boat had more relaxed fishing, and with Chris and Paul from Sportquest in the boat, we wanted to collect a little more film material for the upcoming fishing film.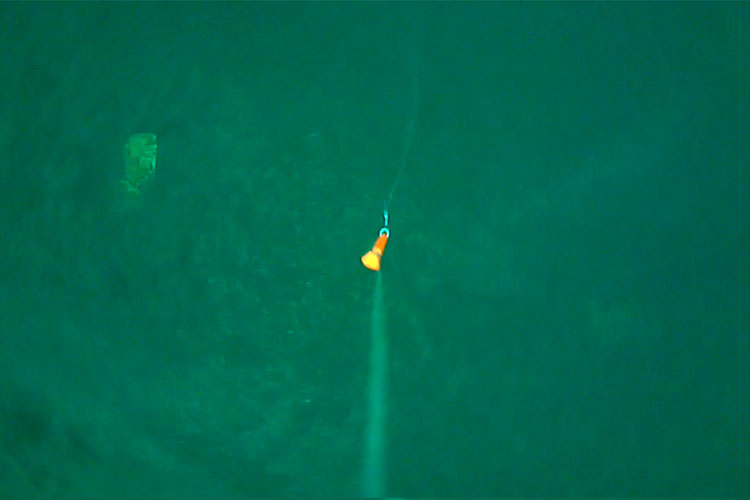 We tried to drop a water wolf, which is an underwater camera that you can watch the film material afterwards, when you have come ashore and connected to a computer.
We choose to fish in a very proven drift where both mass fishing and very large Halibut have come up.
When we get home later in the evening and started the computer to look at what really happened during the drift, we get to see something incredible.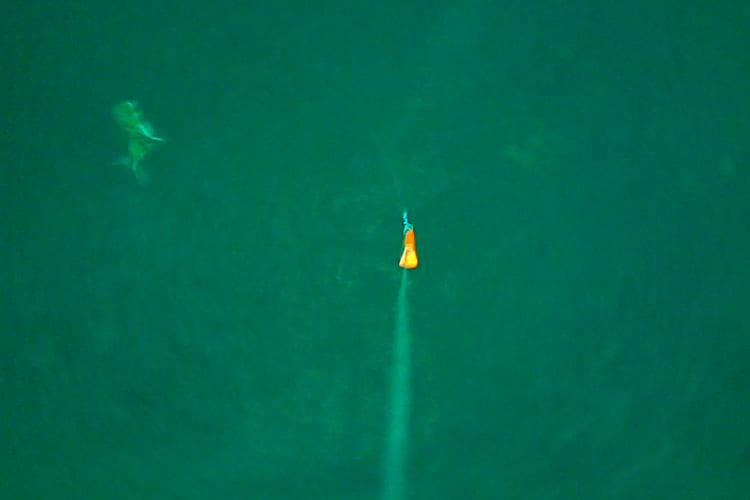 Even after 40 minutes in the water with the camera, you can count 21 Halibut that have been inside the camera's point of view!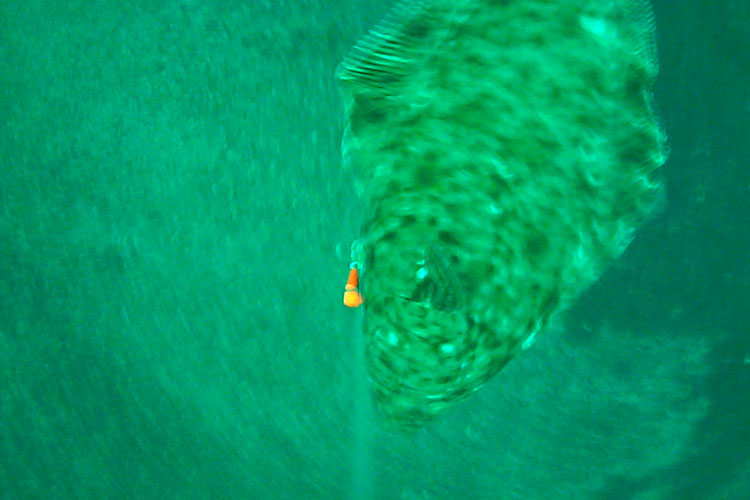 At our destination Å we have an incredible fishing for Halibut.
Absolutely perfect conditions for both meter fish to real monsters!
Until next time. Tight Lines!
Marcus Pettersson
CONTACT US
If you, like many others, have ever dreamt about fishing the prolific waters of Å on the Lofoten Islands and would like to know more information on how you can join us, you can contact our sea fishing specialist, Paul Stevens, on 01603 407596 or email at paul@sportquestholidays.com.