The past week here at Å has offered just about everything one could wish for in fishing: great times by the currents and several fine catches among the boats. The week started relatively tough with very bad weather on the first day, resulting in a non-fishable day. Instead, the guests rested up after the journey and saved their energy for day two!
Daniel's boat set out for Cod fishing and managed to hit the sweet spot right amidst the shallow peaks. The trick was clearly to fish shallow, around 15-25 meters in the kelp, using smaller jigs. The Cod went wild as soon as they got through the Mackerel shoals, and it didn't take long before they landed a 7-10kg Cod.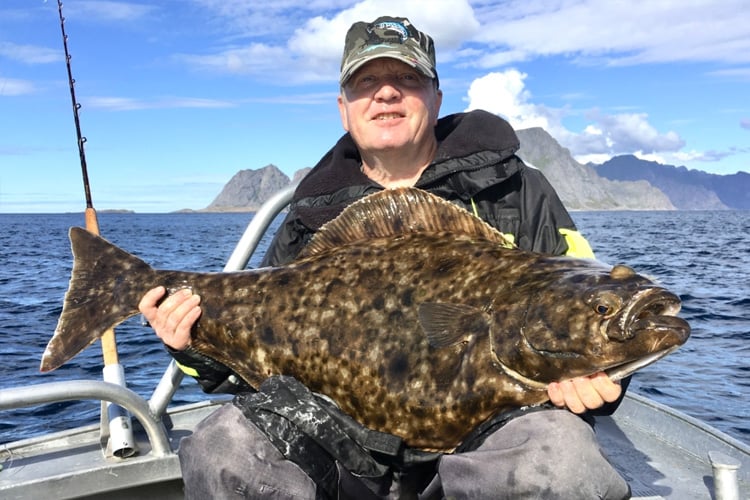 With three nice Cod around 13-14kg as the top catches and well-filled boxes, the fishing had to be paused to head back to port and process the caught fish. This turned out to be a slightly longer project than expected, but it was satisfying for the guests to have filled a significant part of their 18kg quota early in the week. Some other guests went for Halibut with mixed results, and boat 11 probably had the best luck with a bunch of fine catches, the largest measuring 119cm.
On the second day, it almost felt like the sea was empty; only the cheerful group of Swedes in boat 14 hit the mark with a fantastically fine Halibut measuring 195cm. Tremendous catch, and big congratulations! Danne and his crew, on the other hand, changed their plan to try some Redfish fishing on the way back, and let me tell you, it was an overwhelming amount of Redfish! It was full from the bottom and up about 30 meters at a depth of 120 meters. It's worth mentioning that 120 meters is considered quite shallow for Redfish fishing, making it a comfortable depth to fish at, as it's relatively easy to avoid tangles. After an hour or so, the guests had more than enough Redfish for meals and decided to head back towards the port!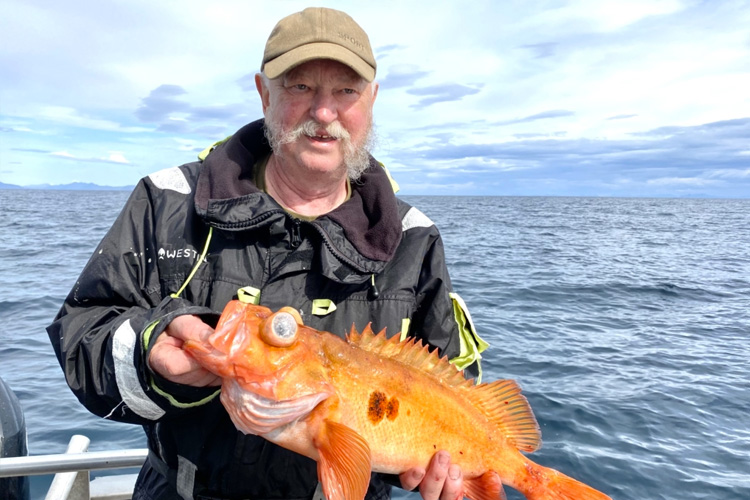 Alex, who led the guys in boat 7, had a really strong Halibut-catching streak, with several nice fish, the two largest measuring 129 and 130cm. It was a bit tougher in the other boats, but those who persevered eventually found a spot that delivered. They were able to quickly reel in a bunch of fine Halibut, with the top catch measuring 176cm for the Norwegians. For Danne's boat, it wasn't until the last hour that things started to pick up, and they managed to land three Halibut around 115cm.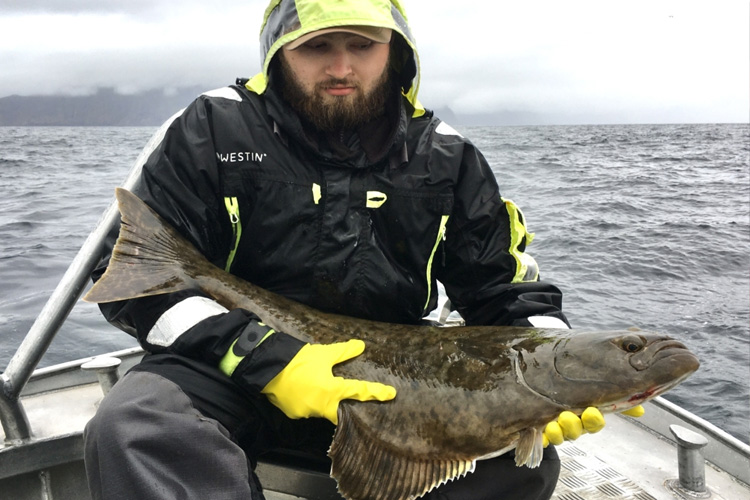 Something else incredibly cool happened when the Norwegians were Halibut fishing. Suddenly, they hooked something that behaved differently – a strong fish but not tremendously large. As it got closer to the boat, they spotted something that is extremely rare for us sport fishermen up here, at least in terms of actually having the chance to land it… a smaller-sized Thresher Shark had taken the bait intended for Halibut!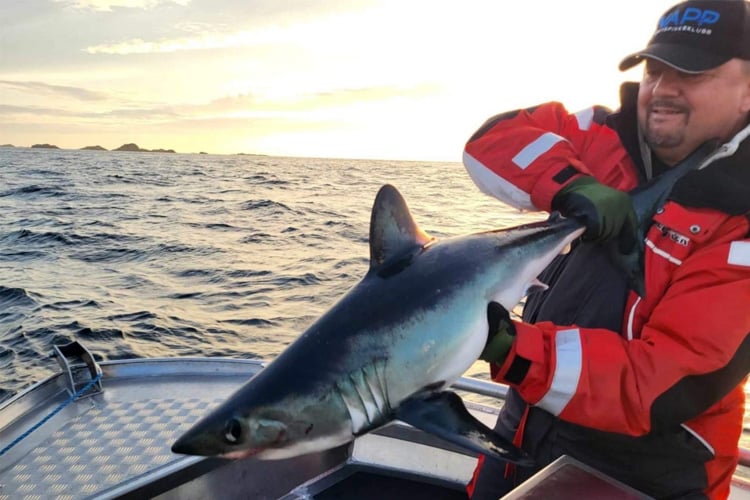 The guests estimated the shark to be around 1 meter long, and of course, it was released back into the water, as it's not allowed to fish for them or keep them if caught on the hook! Nonetheless, an incredibly thrilling experience and a memory for a lifetime!
Now we're gearing up for a new week with new opportunities!
Tight lines//
Daniel, Ludvig, Marcus, and Alex
CONTACT US
If you, like many others, have ever dreamt about fishing the prolific waters of Å on the Lofoten Islands in Norway and would like to know more information on how you can join us, you can contact our sea fishing specialist, Paul Stevens, on 01603 407596 or email at paul@sportquestholidays.com.